With today's mind-blowing advancements in sex tech, non-animated devices like a silicone or glass dildo, can be easily overlooked. You might be surprised to know that there are some things you can do with a glass dildo that you just can't do with your rabbit vibrator. Plus, they're almost like subtle freestanding works of art when they're not in use. Here's everything you need to know about how to use a glass dildo, how to stay safe and clean, and the best glass dildos you can buy.
Are glass dildos safe?
Glass sex toys are typically made with Pyrex or borosilicate glass, which is known for being more durable than untreated or regular glass. Borosilicate glass is resistant to thermal shock (more on why that's relevant later) and differs from tempered glass because it's not treated with chemicals. It also has a lower thermal expansion factor, which means this type of glass can heat up or cool down quickly without shattering, splitting, or cracking. Ouch. 
As long as you don't make a habit of dropping your delicate glass dildo on a hard surface, glass sex toys are safe to use. However, it is important to note that if you do drop it, be sure to check thoroughly for cracks and chips. Even the smallest fissures in the glass can lead to breakage and serve as a breeding ground for bacteria.
How do you clean glass sex toys?
And when it comes time to clean your glass dildo (which is recommended both before and after each use), you have options.
Wash it in the top rack of your dishwasher
Handwash it with unscented soap and warm water
Spray it with rubbing alcohol and wipe it down with water
Any of these methods will provide a thorough, like-new clean. If you choose to wash your glass dildo in the dishwasher, be mindful of how you load it. The best rule of thumb is to treat glass sex toys like delicate wine glasses. And as for storage, keep any type of glass sex toy in a padded pouch. What's the use if your dildo is clean but chipped or broken?
How to use a glass dildo
Unlike other adult sex toys that can be used to stimulate both internally and externally, glass dildos are best when used internally. They're designed in a variety of sizes and shapes (which are usually rounded). Some glass dildos are curved or textured. If you prefer smoother, curved toys or enjoy using a strap-on, both men and women alike should consider trying a glass dildo. As with any other sex toy, glass dildos can be used with or without lube or a natural lubricant.
At first glance, a glass dildo certainly seems, well, cold. But what sets glass dildos aside from all other sex toys is their ability to warm up and cool down in minutes (thank you, borosilicate glass). Depending on your personal preference, it's easy to adjust the toys' temperature, from ice cold to body temperature. All you have to do is stick the toy in the freezer, place it over some ice, run it under hot or cold water, or cradle it to absorb your own body heat.
READ MORE:
The best glass dildos you can get online
Now that you know what a glass dildo is and how to use it, we'll show you some of Amazon's best glass dildo models that also pass our standards for health and safety. There's something for everyone here, whether you're trying out a new toy or looking for a more advanced model.
Amazon rating: 4.3 stars
Handcrafted from borosilicate glass, this double-sided dildo is intended for both P and G-spot stimulation. It's 7.5 inches long, with a 4-inch smooth, insertable end. The 3-inch beaded tip is also insertable, with a 1.25-inch max diameter. For two distinct experiences in one, this PRISMS toy is a great value. 
Price: $21.68
Amazon rating: 4.6 stars
Judging by the name alone, you should know what you're getting into. If you're looking for an intense sexual experience, The Ram will not disappoint. It's 12 inches in length and approximately 2.5 inches in diameter. The Ram does come with a heftier price tag to suit its heftier size, but its Amazon reviews suggest it's well worth the extra cash.
Price: $80.97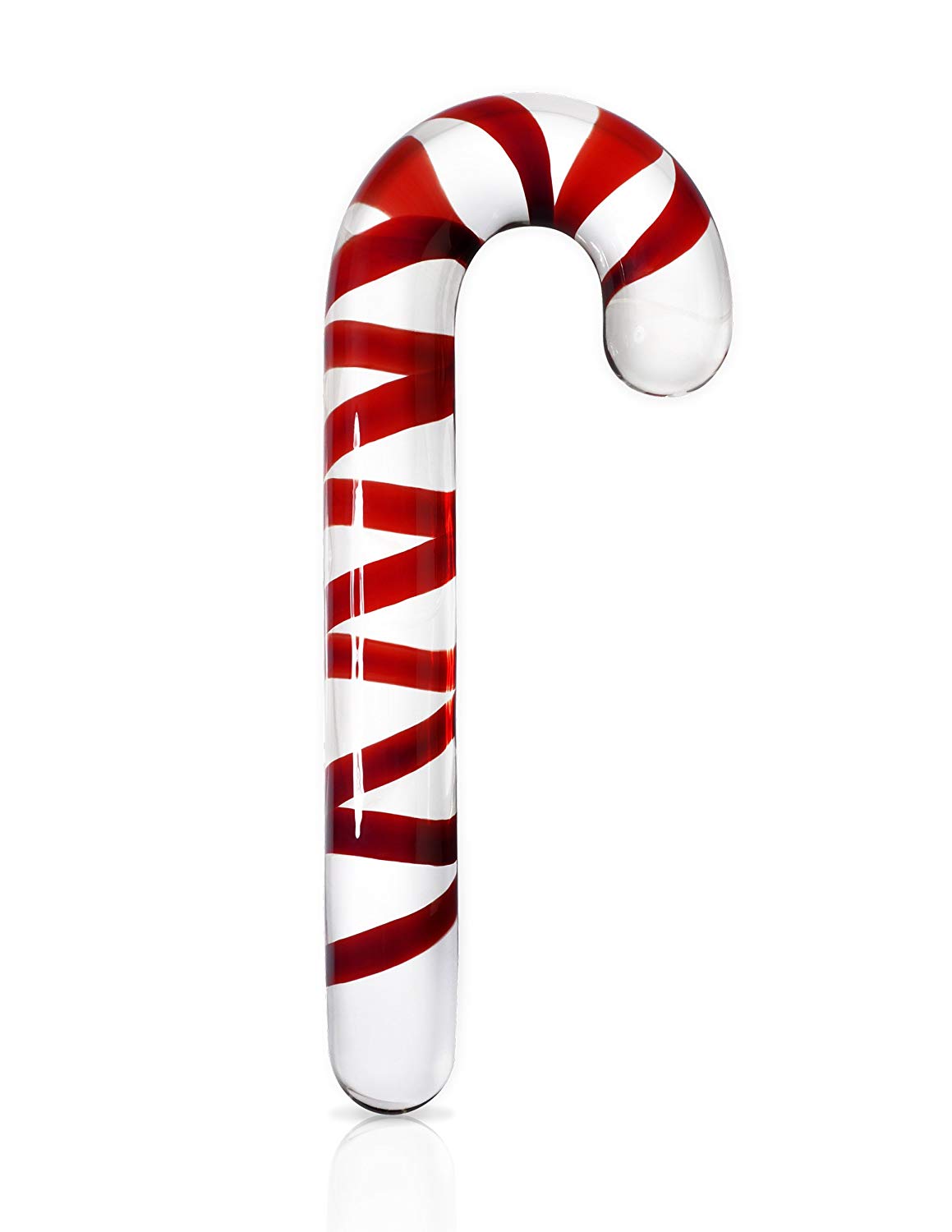 Amazon rating: 4.5 stars
This festive glass dildo doesn't care if you're naughty or nice, TBH. It's hand-blown and measures 7.75 inches in length (6.75 of those inches are insertable) and 1 inch wide. The candy cane-inspired sex toy even comes in its own gift box in case you're in need of an NSFW stocking stuffer this holiday season.
Price: $18.99

Amazon rating: 4.3 stars
If you're looking to spice things up, this glass chili pepper should do. It's slightly curved and rather narrow, making it ideal for beginners, anal, and more. Plus, it could easily be mistaken for a harmless glass figure on a nightstand. And if you're looking to collect a fragile farmers market of your own, fear not. There are actually A LOT of vegetable-themed dildos. Like this banana, a replica of corn on the cob, and, lest we forget, a bangin' cucumber.
Price: $12.21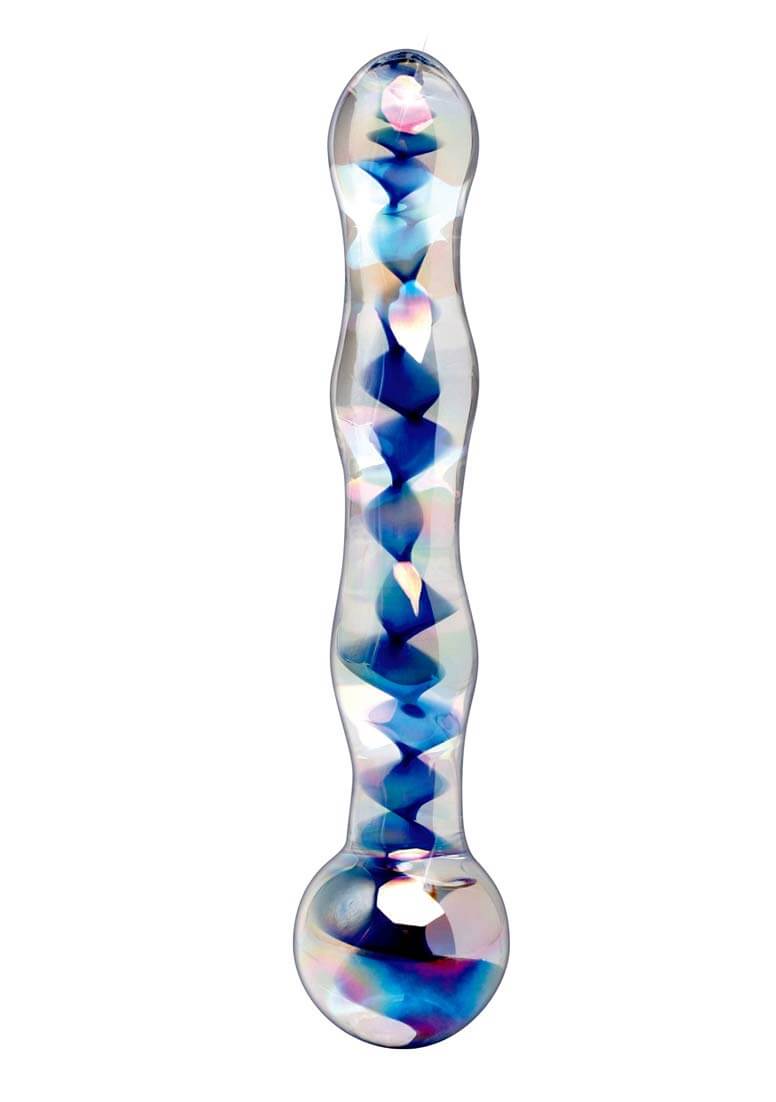 Amazon rating: 4.4 stars
Those with an eye for elegance will appreciate Pipedream's Icicles No.8. Not only is the Icicles glass dildo handcrafted, but it's also really nice to look at. The iridescent dildo's narrow neck also makes it a great option for anal play.
Price: $22.99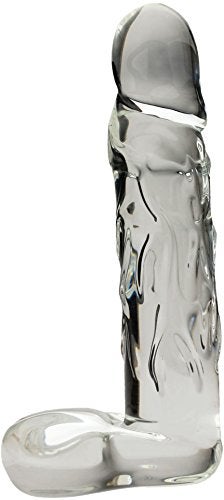 Amazon rating: 4.3 stars
This glass dildo is perfect for those who want their experience to be as realistic as possible. Spartacus is a brand primarily known for its BDSM equipment. But now the company has entered (no pun intended) the solo sex toy scene with its Blown line, which also includes a few other dildos. It's a great pick for partner sex, works well with harnesses, and it's not too advanced for first-time buyers.
Price: $40.99
READ MORE: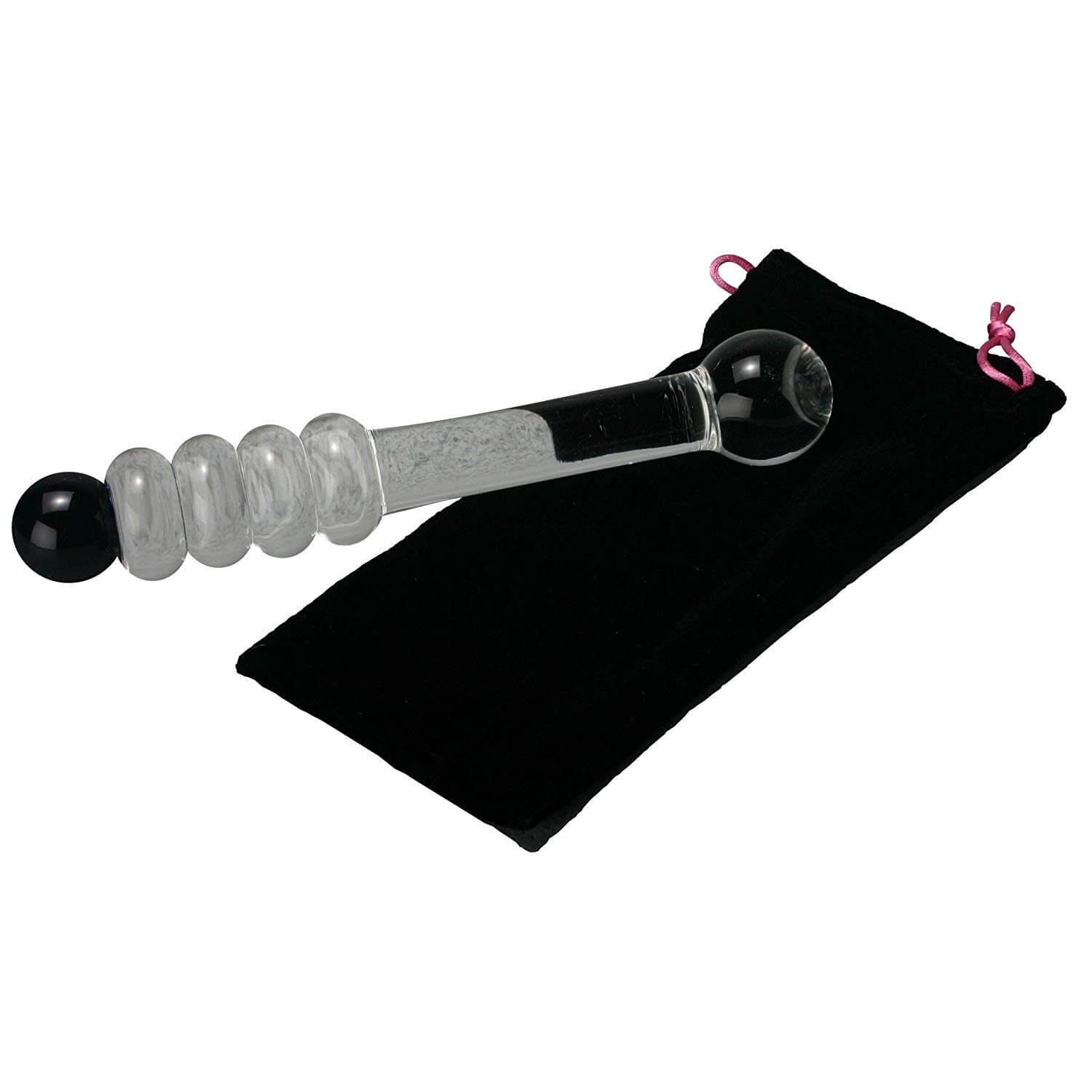 Amazon rating: 4.6 stars
Another double-ended dildo, this handcrafted wand by PRISMS isn't curved like other popular glass dildo models. Some reviewers claim this makes it a little harder for G-spot stimulation, but others suggest using the multi-bulbed side works just as well.
Price: $17.44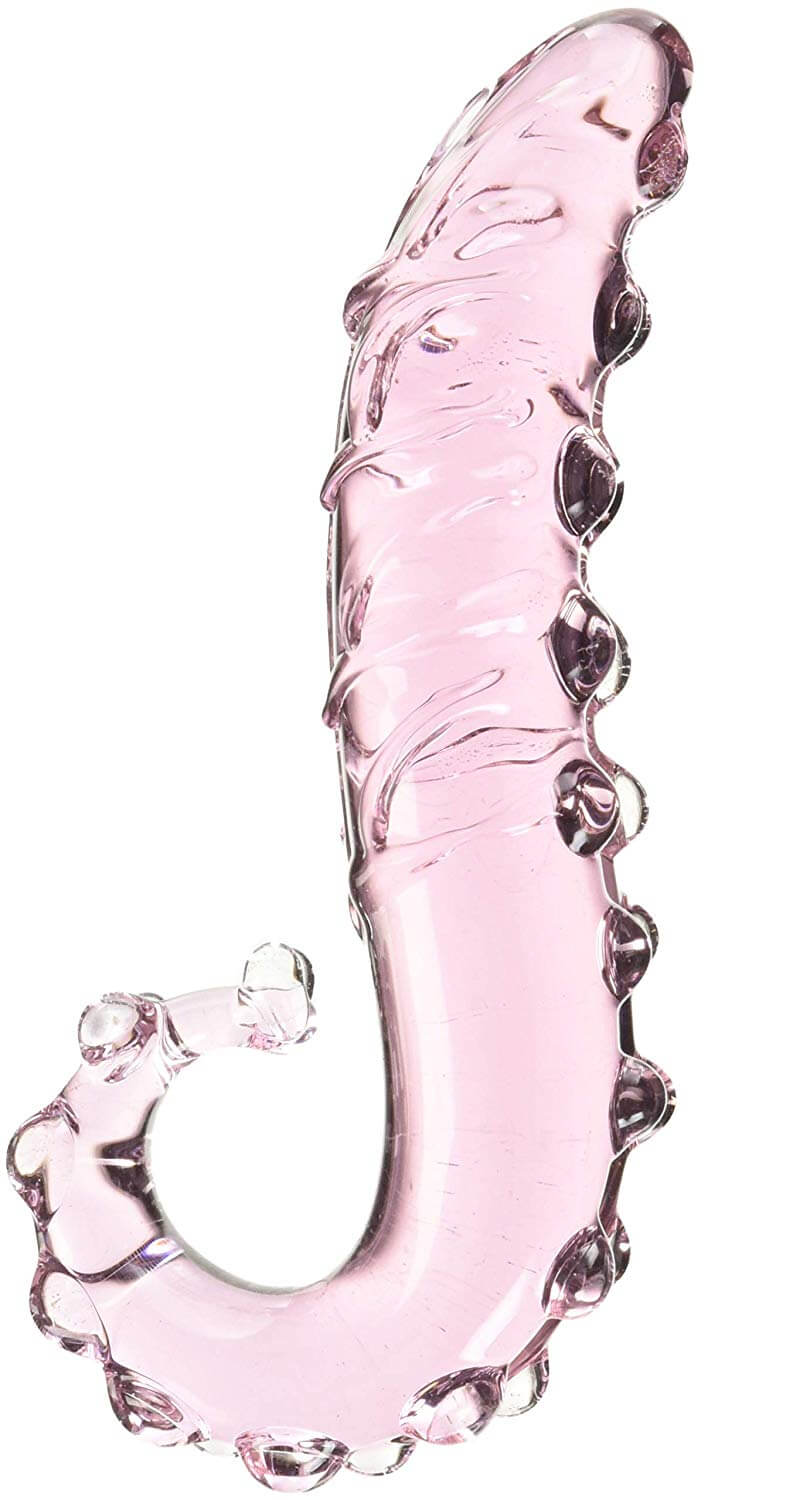 Amazon rating: 4.3 stars
Not recommended for glass dildo beginners, this handcrafted tentacle features intricate detail offers a double-whammy with penetration and sensory stimulation. It measures six inches long (four of which are insertable) and four inches wide.
Price: $34.99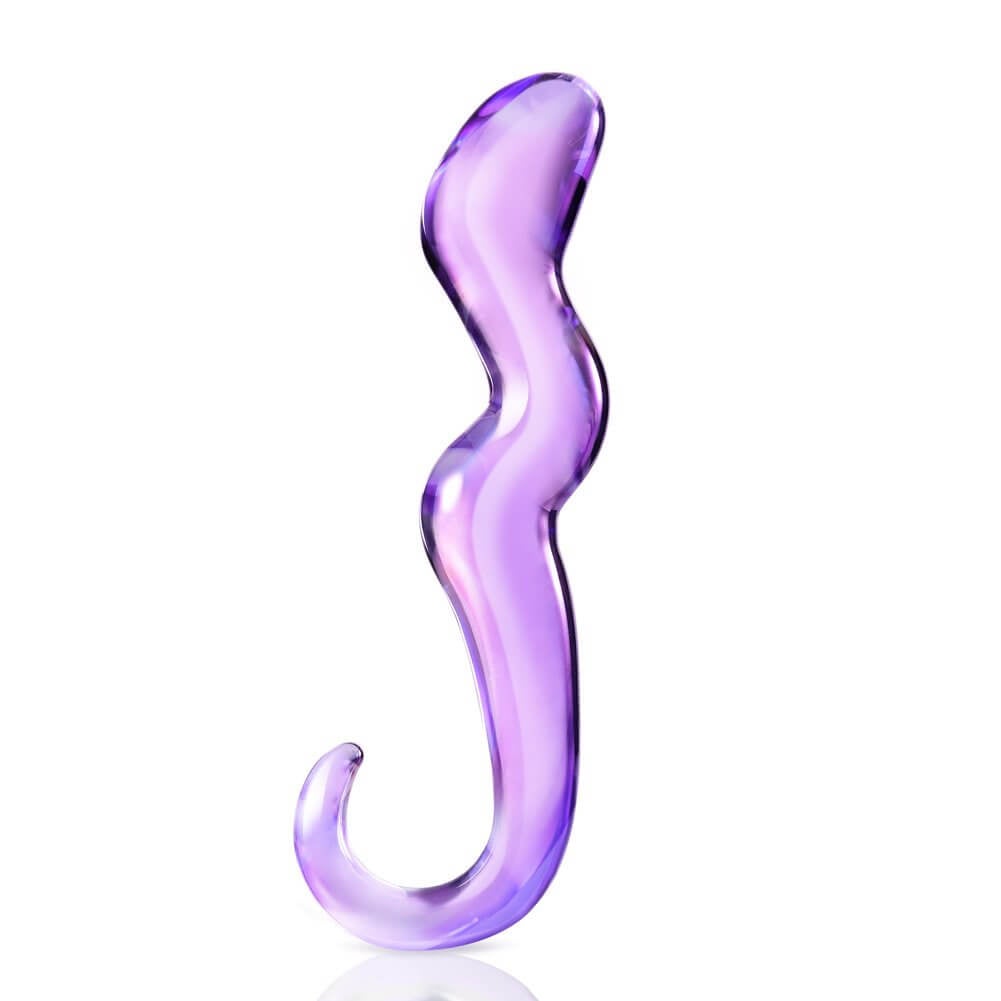 Amazon rating: 4.6 stars
Since not all of these glass dildos are suited for anal play, we figured it's only fair if we showed you at least one dildo that's dedicated to anal sex. This curved glass butt plug can also be heated or cooled and reviewers claim it's silky smooth to the touch.
Price: $9.99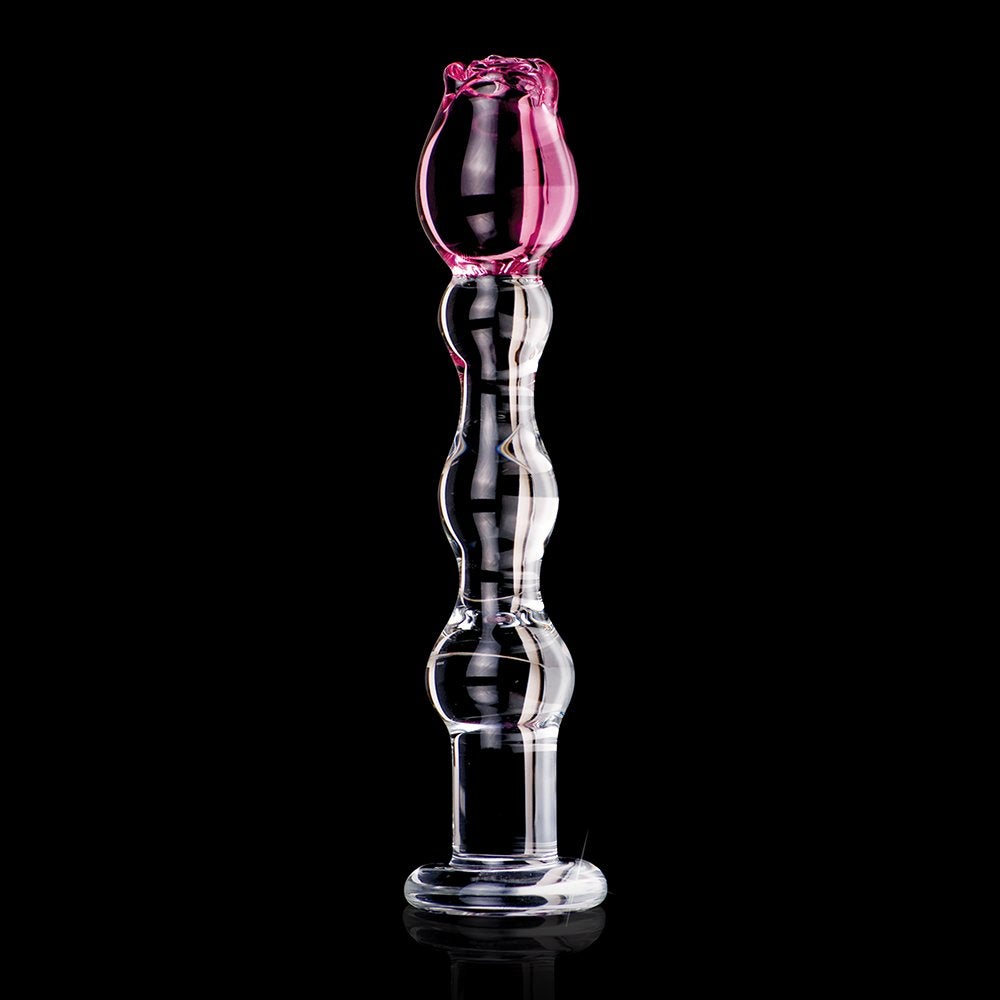 Amazon rating: 4.1 stars
This handcrafted glass dildo is much more than just a sex toy—it's practically a work of art. Seriously, it's so pretty you could set it out on your nightstand for all to see and they'd probably just admire your taste in handblown glass. It measures 1.5 inches wide and just under 8 inches long. And 7.25 of those inches are insertable if you're up for it.
Price: $26.97
MORE BAZAAR DEALS:
The Daily Dot may receive a payment in connection with purchases of products or services featured in this article. Click here to learn more.