Everyone loves home cooking, but its hard to make the time to actually do the thing. Get your hands on the best electric pressure cookers and you can make dinner faster than you can rev up your Domino's app.
Pressure cookers used to be cumbersome tools that required special training to use. They were impossible to clean, messy, and were more expensive than a couch made of rib-eye steaks. Newer pressure cookers are not only a breeze to use, they're within reach of most budgets. While stovetop models work great, electric pressure cookers generate far less heat in your kitchen and do the job incredibly fast. Plus, once dinner is over, most models clean with a simple wipe. Here are five of our favorites.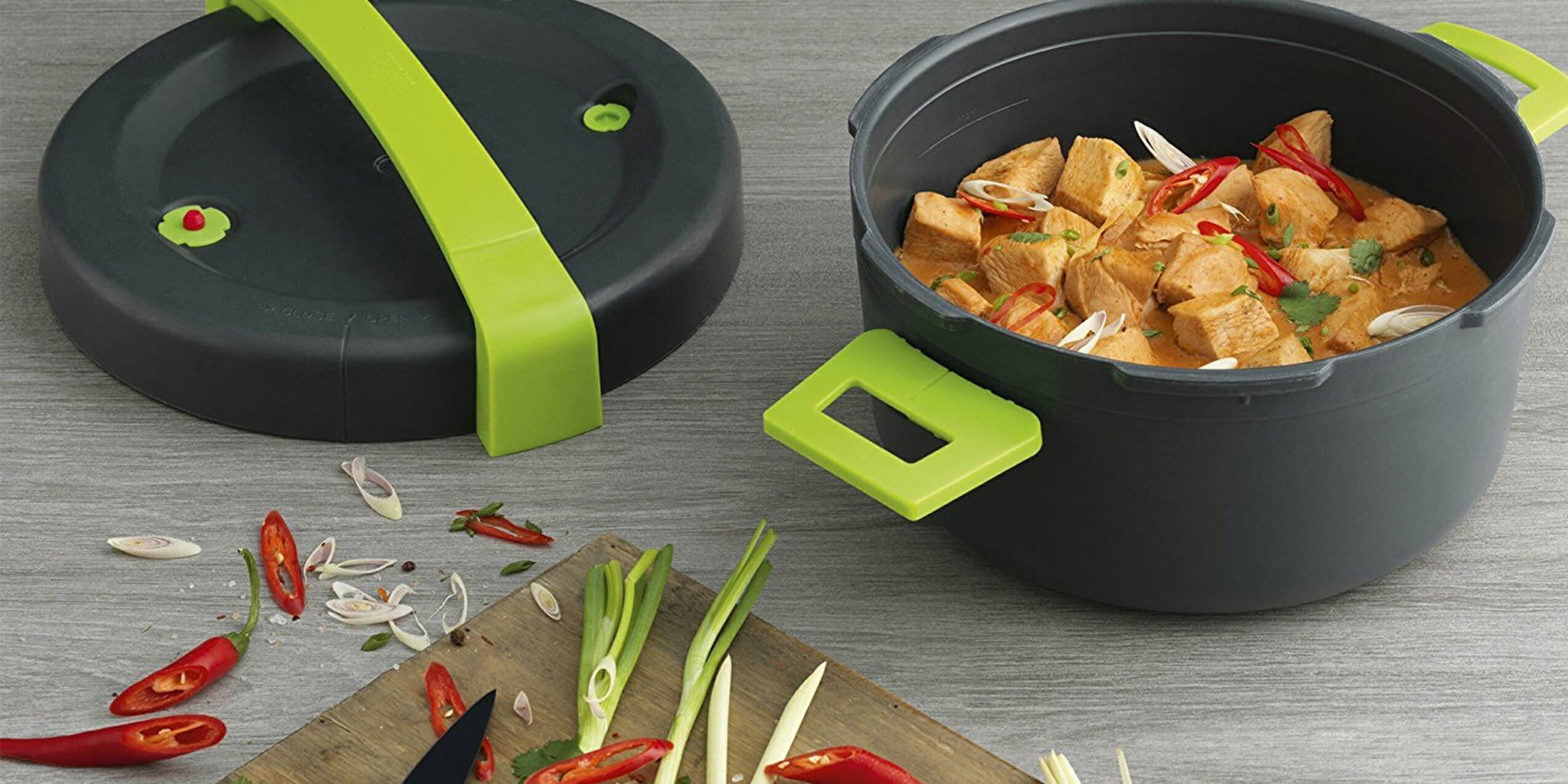 If you reach for your nuker for most meals, rest assured it can crank out more than just popcorn and Lean Cuisine. Fill the cooker with dinner fodder, snap it closed and pop it into the microwave. In as little as 20 minutes, your lowly microwave can dish out everything from tender short ribs to chicken tikka masala. Plus, it takes up little space. If you're in a dorm room or a tiny kitchen, this cooker is a godsend.
Price on Amazon: $60
---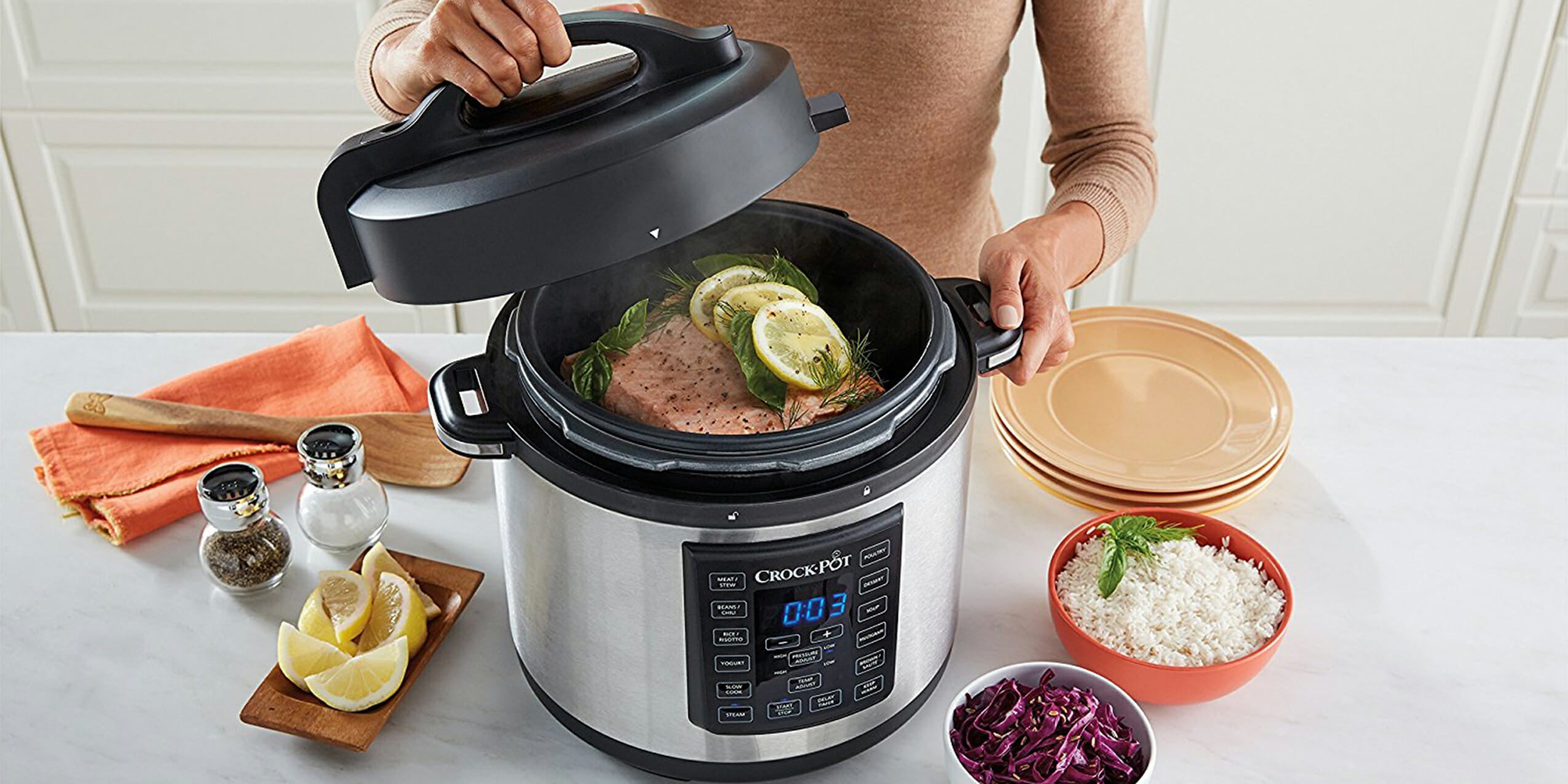 Crock-Pot, America's favorite electric cooker, is no longer satisfied simply being slow. This model isn't the kind you plug in the morning and leave stewing all day. What are we, Amish? No, this pot is strictly for speed demons. It's got eight dedicated settings including pressure cook, brown and sauté, and if you're feeling old-school, slow-cook. There's even a recipe book to help you dip your toes in the glorious world of pressure cooking.
Price on Amazon: $102
---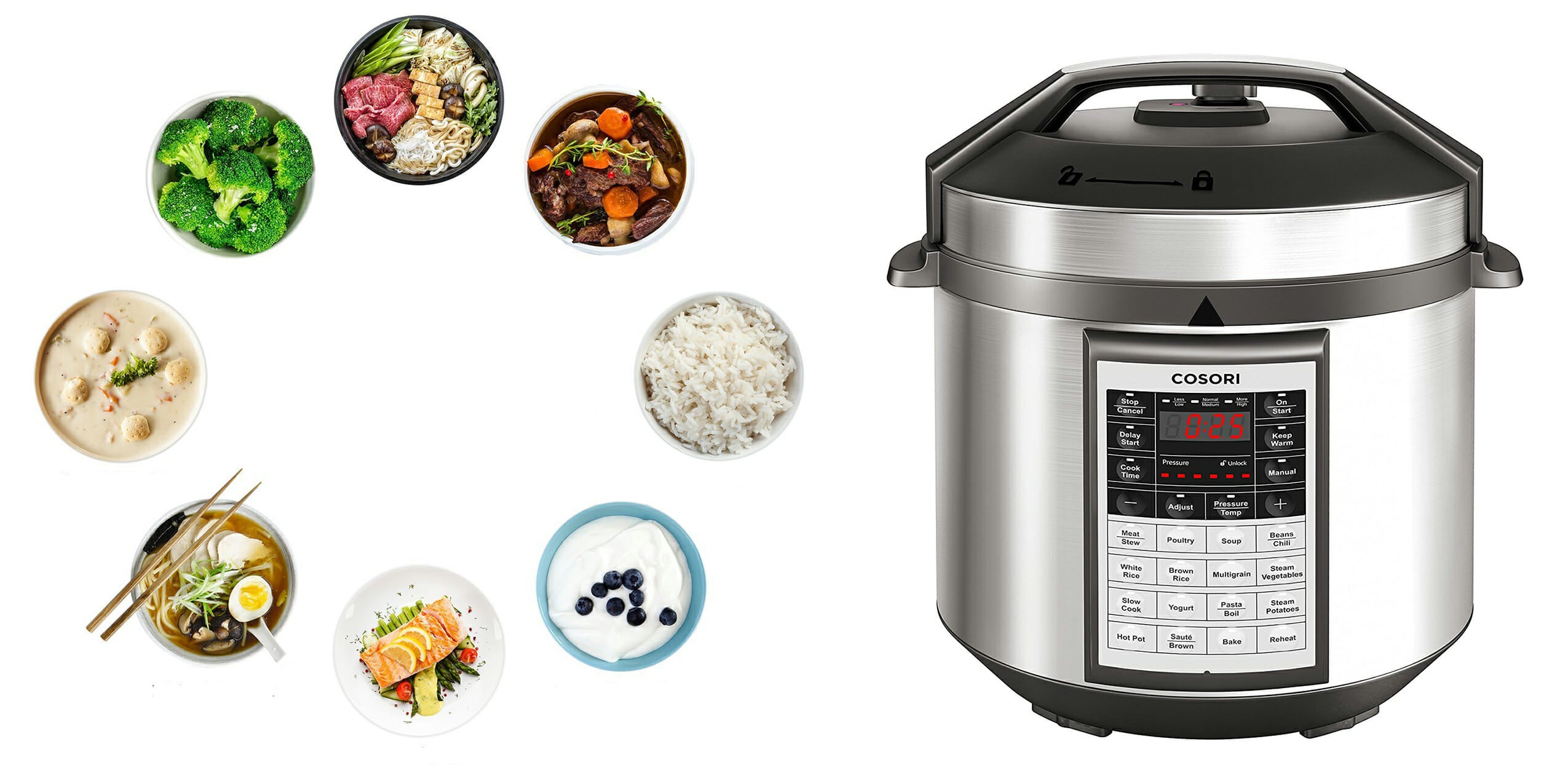 Many pressure cookers have about eight dedicated button settings to cook everything from bone-in pork to rice. This one has 16. If you simply can't be bothered to program a cooker, this cooker is for you. Simply push a button and rest easy. It caters to Fahrenheit and Celsius for all you metric fans. There's even a glass lid to keep food warm after it's done.
Price on Amazon: $92
---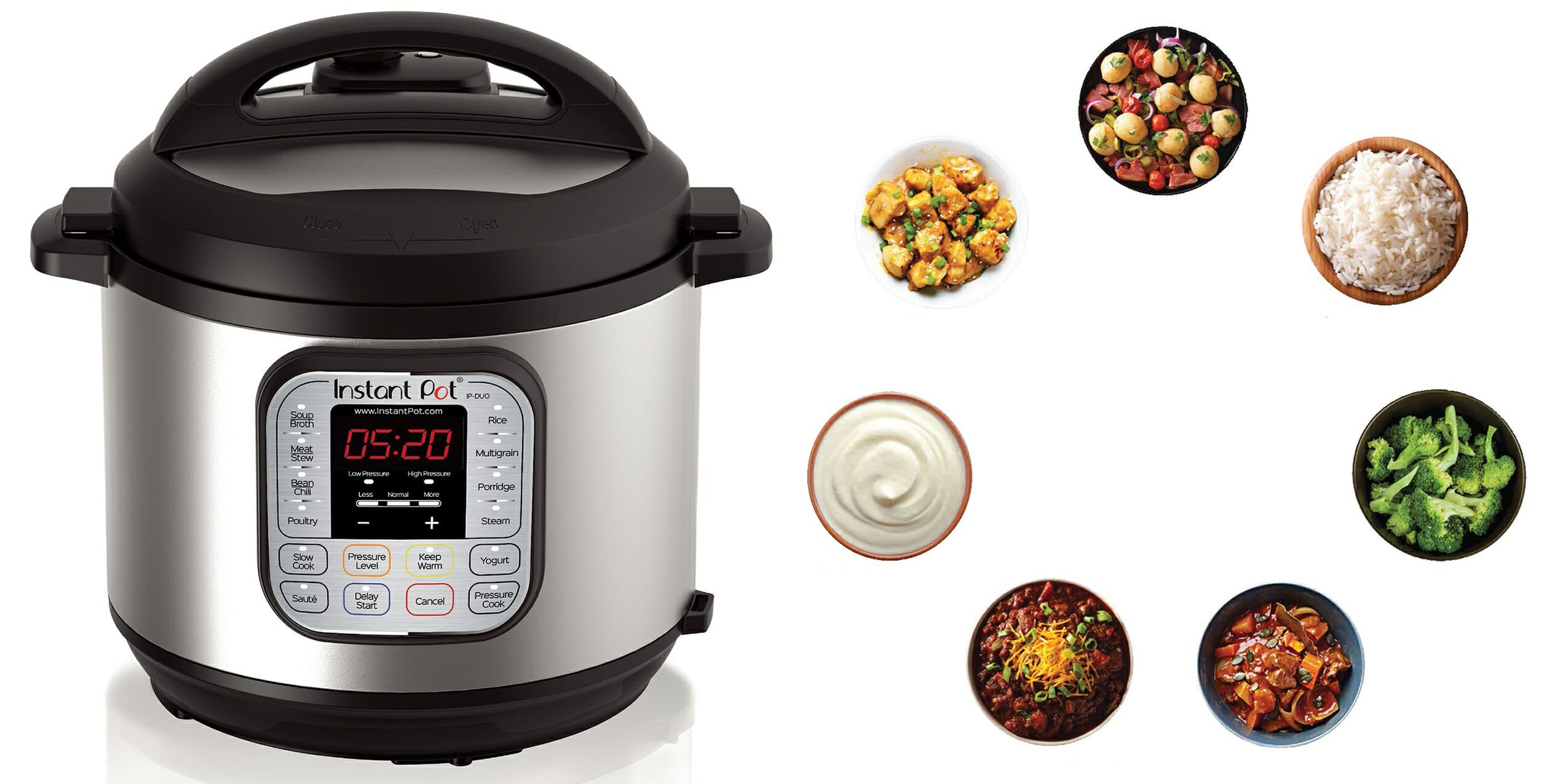 Crock-Pot is to slow cookers as Instant Pot is to pressure cookers. Instant Pot is perhaps the most recognizable name in electric pressure cookers, and for good reason. This weeknight meal workhorse is incredibly easy to use. Put it to use in minutes, or delay cooking for up to 24 hours. Fourteen built-in programs make it a breeze to use right out of the box. It's the best-selling pressure cooker on Amazon, and for good reason.
Price on Amazon: $79
---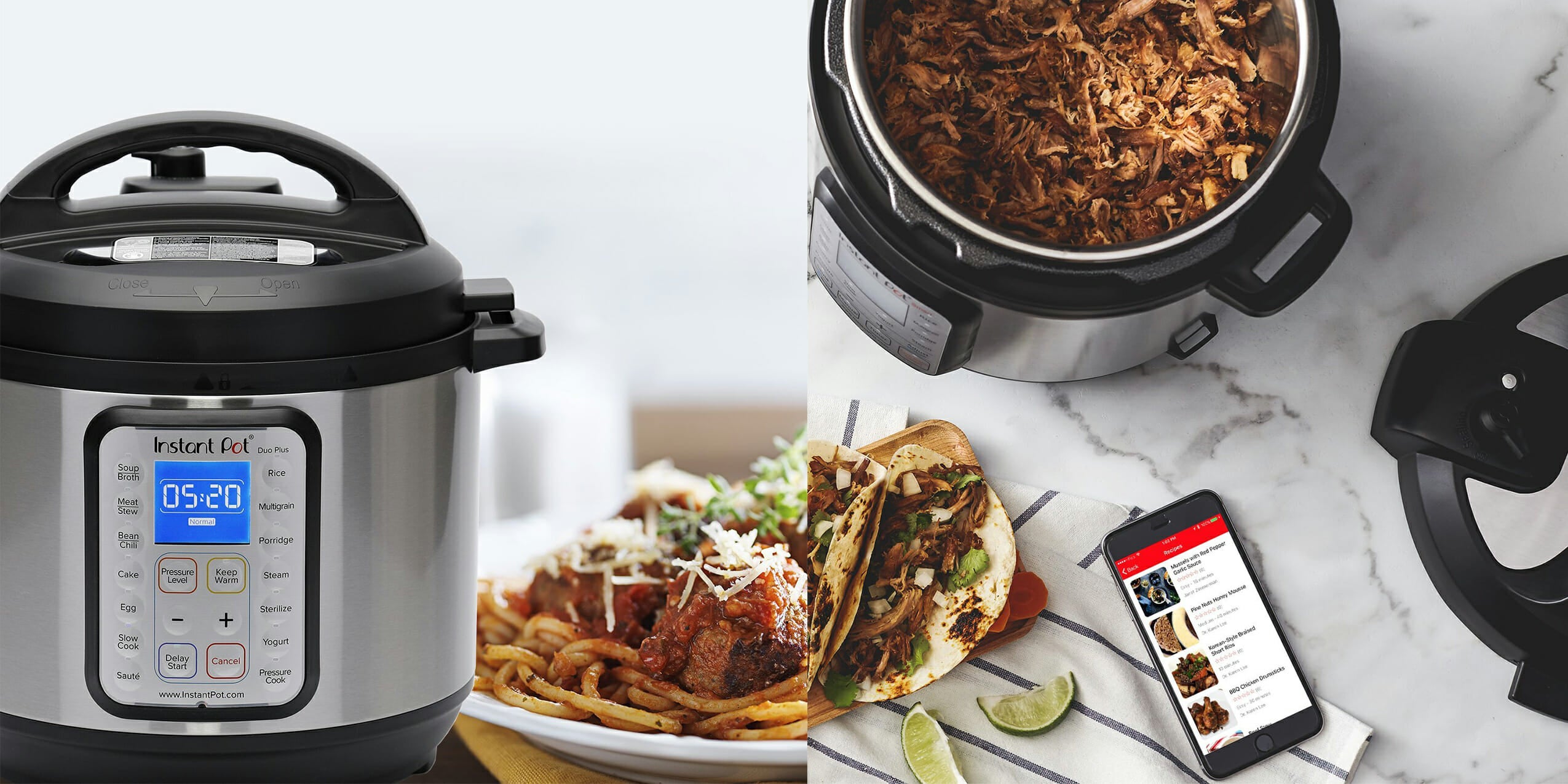 The Cadillac of pressure cooking. Instant Pot Duo Plus not only has a gorgeous LCD display—you know, in case you want to cook in the dark—but it can even make cake! Let's see any other pressure cooker do that. It does everything you want a pressure cooker to do, and a few things you wouldn't dream of. Not only will it make chili, rice, and cheesecake lightning fast, but it will sterilize your mason jars for processing. The kind of reliable pressure cooker that will stick by your side for life.
Price on Amazon: $89.99
---