Ah, anti-aging: the thing we're all told to care about in our skincare routines the moment we turn 40. Or in the current landscape, even 30, because you can't start fighting back against the inevitable soon enough, right?
I don't vibe with the obsessive American need to deny our mortality down to our dying breath. But! I do still care about nourishing my skin as I grow older. However, I far prefer the Korean approach to anti-aging skincare products. Rather than incorporating harsh peels, the K-beauty approach is about consistency no matter what age you are. If you don't drink a lot of water, eat mindfully, and exercise, no anti-aging product is going to save you.
Are you are a believer in all things holistic? Do you prefer a gentler approach to your skincare routine as you age? If the thought of one more cream that claims to "turn back the clock" makes you weary, Korean anti-aging products might be a fit for you. There's a lot of K-beauty out there aimed at a younger consumer. Luckily, there are also a few brands offering remarkable lines for people over 40.
The best anti-aging Korean skincare for 40 and up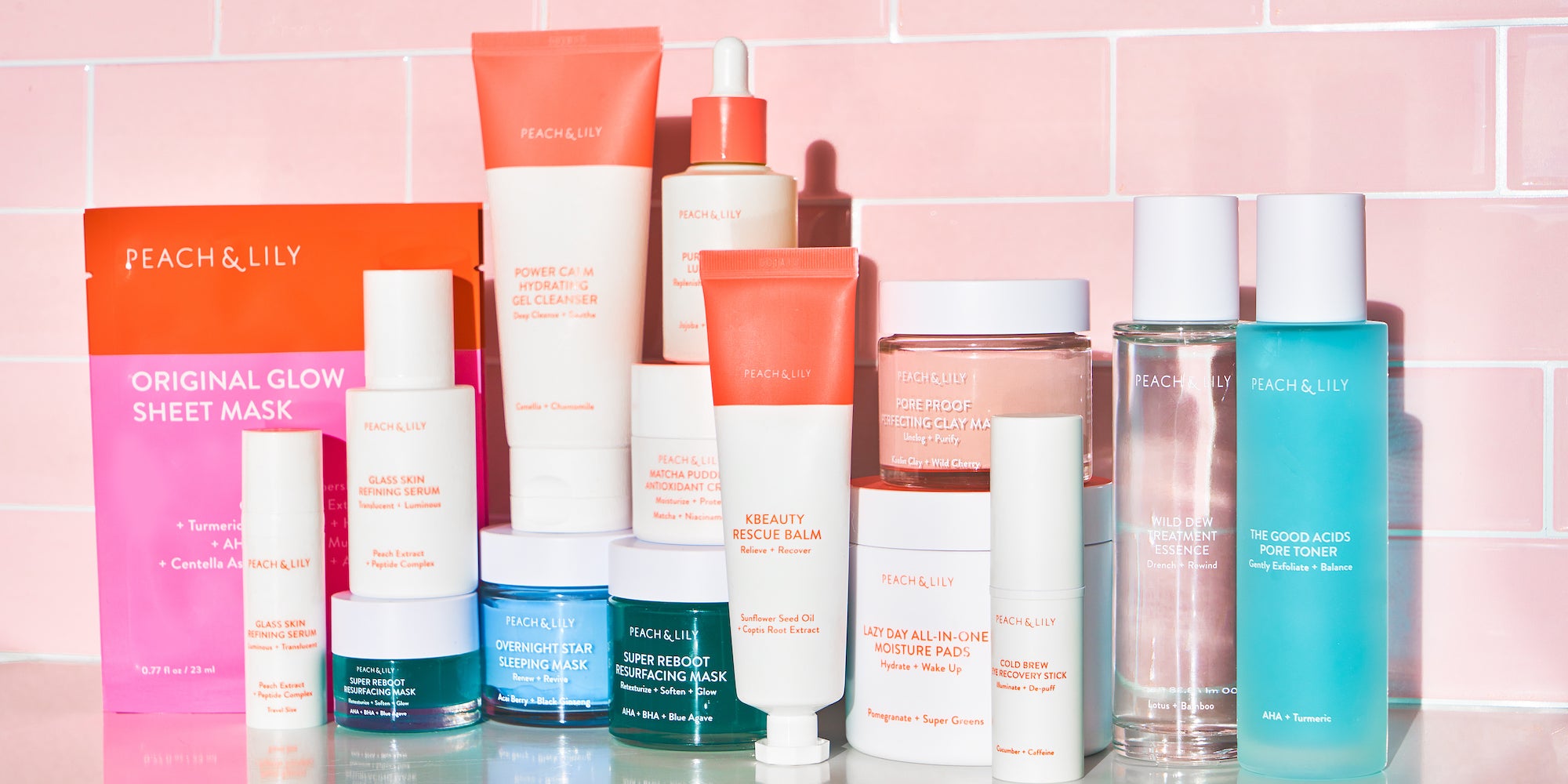 Founded by skincare dynamo Alicia Yoon, Peach & Lily is impressive not only for its impressively effective products, but the amount of time that goes into their creation. Yoon is hands on with every step of development (some of which takes years) and the attention to detail really shows.
While most solid anti-aging skincare lines tend to have a high price tag, Peach & Lily is by far the most affordable of the ones I will recommend here. Its focus on active ingredients––balanced with a gentle approach––is the standout quality of the line, and something most prestige Korean skincare does not offer. There's nothing wrong with layering tons of moisture, but I prefer the extra of kick of AHA and BHAs that Peach & Lily's products provide by far.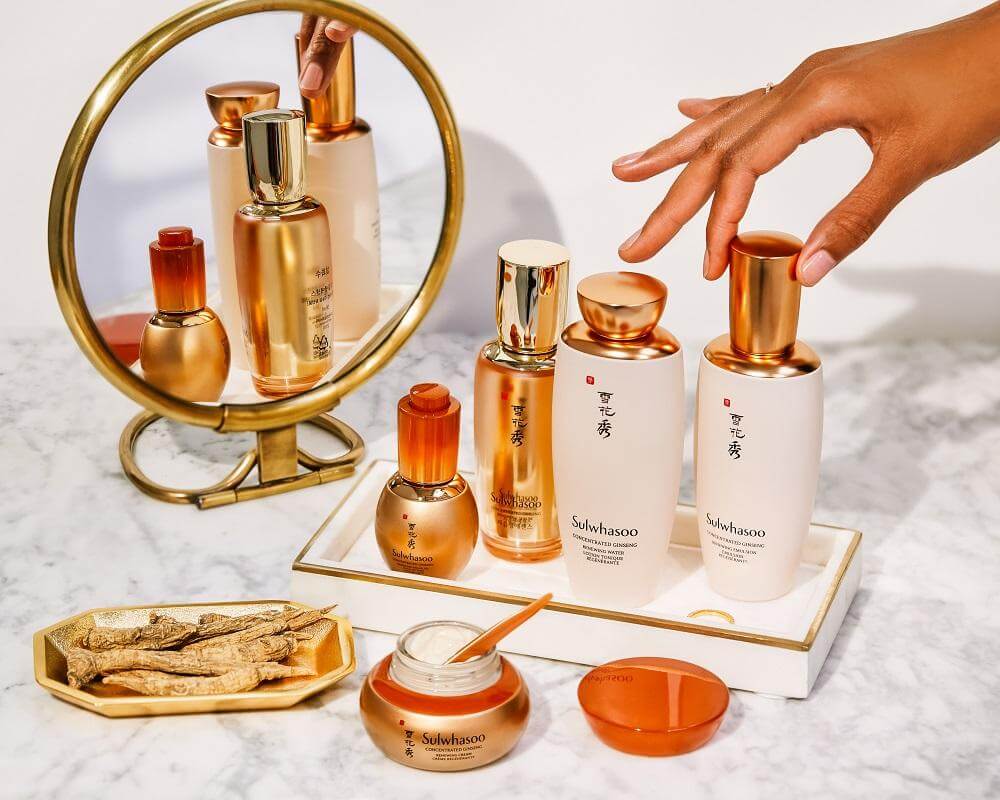 Sulwhasoo began in 1966 when brand originator Suh Sung-Whan had an idea. He wanted to make ginseng a central part of a skincare line. Originally called "SulWha" ("the bloom of a beautiful snow flower in springtime"), the brand evolved into Sulwhasoo in 1997. Today, its products offer a blend of over 3,000 ingredients sourced from Korean herbal medicine.
I've used several of Sulwhasoo's lines. Each one is a completely unique experience than any other I have ever had with skincare. Its classic Concentrated Ginseng line is ideal for extremely dry skin types. It's most impressive feature is how long the moisture it provides lasts. The First Care line is a perfect Sulwhasoo line for newbies as it's the most price-conscious of the collections. I also recommend the Bloomstay line, an excellent alternative for those who don't care for Sulwhasoo's signature "hanbang" fragrances. You'll still get the power of its formulations though!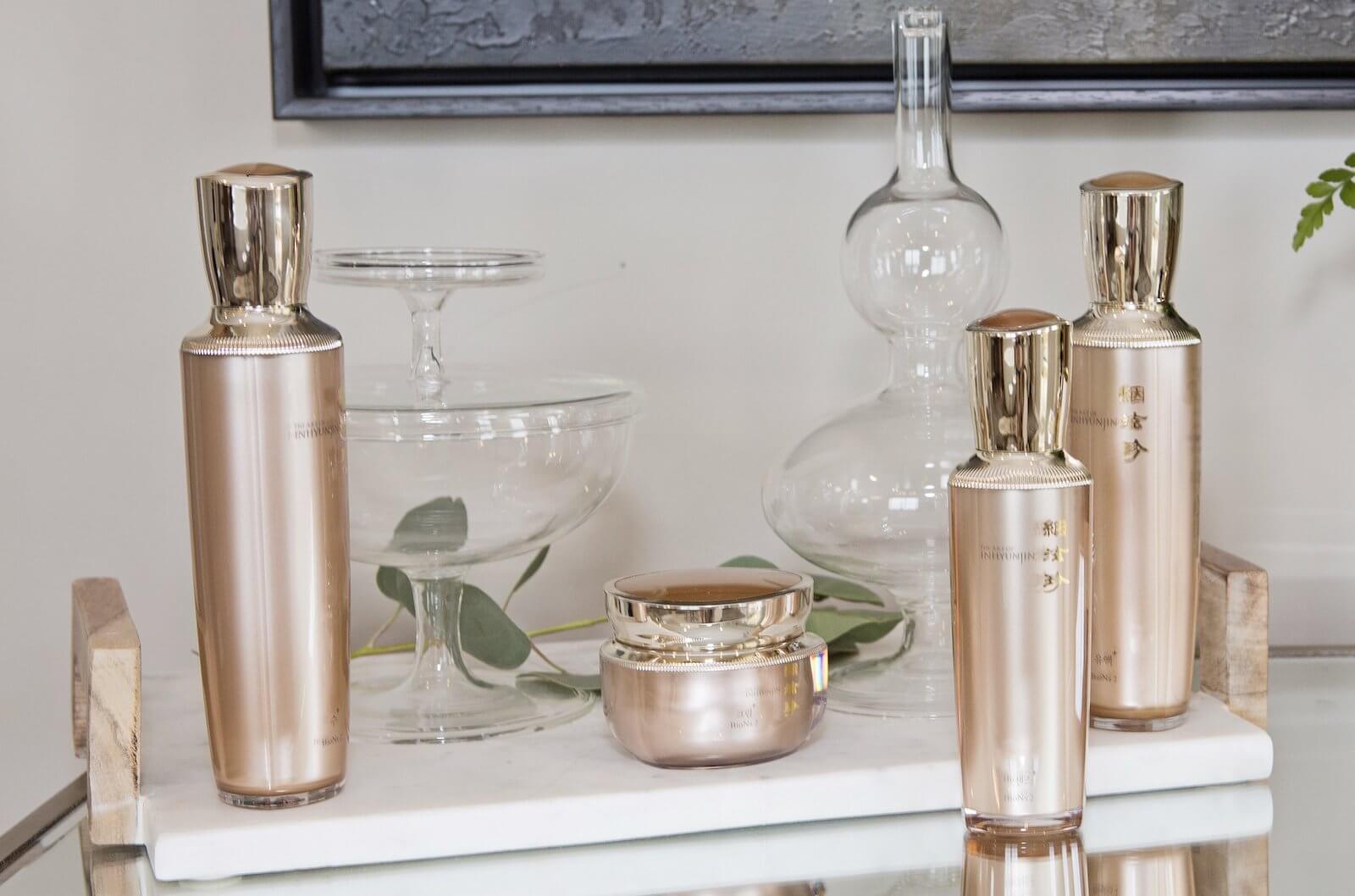 My full feature on SMD Cosmetics a few months left me impressed with the company's products. I really hoped to get to word out about them to more people. SMD favors an herbal approach which I find appealing because I know powerful these ingredients are.
SMD is the only cosmetic company in Korea to win the Presidential Award for Excellence. Its products are also certified by the Korean FDA and boast 39 proprietary formulations. That's not something most brands can say! Psychotherapists Lauren Ing and Amoreena Berg founded SMD over 20 years ago based on the belief that skincare plays a key role in people's mental health.
Today, SMD offers two lines: Saromae and Inhyunjin. Experimenting with them shows me that a skincare routine does not need to have a ton of steps if the products are truly effective. If the idea of doing a 10-step routine sounds exhausting to you and you're willing to make an investment in your skincare, I highly recommend checking SMD out.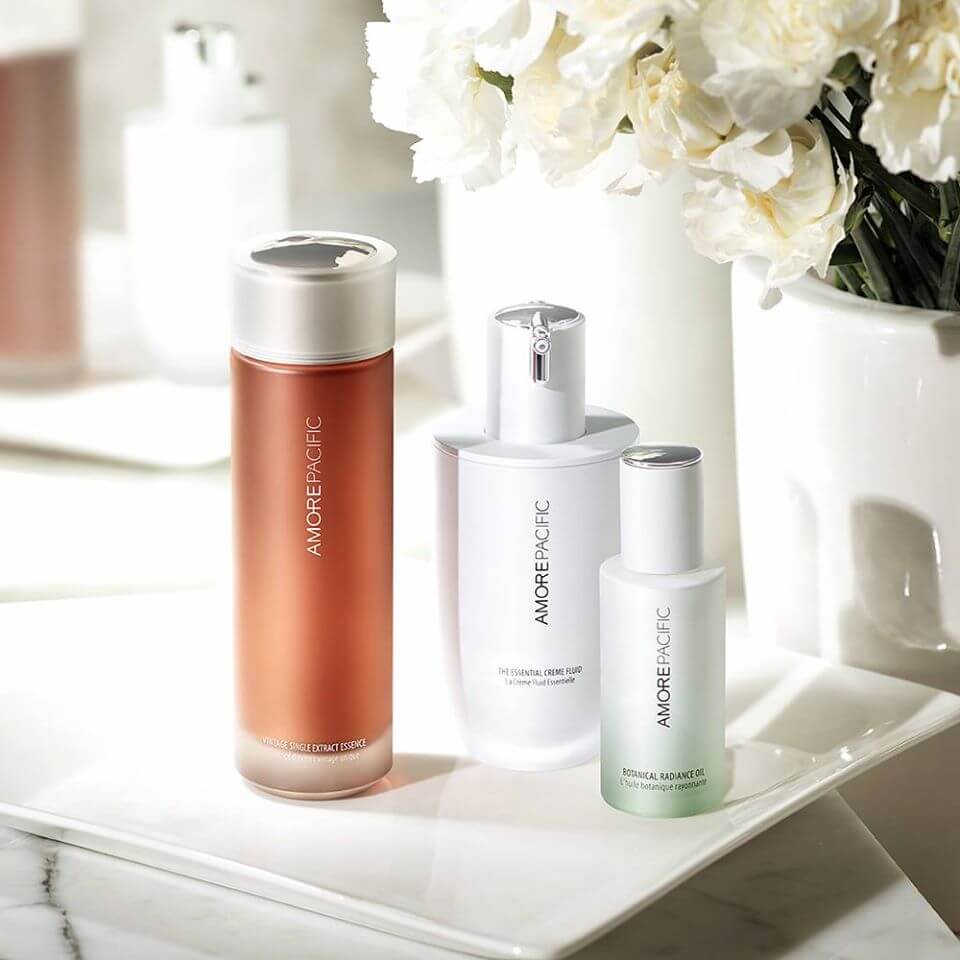 Amorepacific is the parent company of a multitude of Korea's most beloved skincare brands, including Sulwhasoo, IOPE, Laneige, Innisfree, Mamonde, and Etude House. Some of these are designed to cater to younger consumers (Mamonde and Etude House), but if you're looking for something ideal for anti-aging, Amorepacific is a very good line for it.
There's a good reason that Amorepacific is one of hundreds of Korean brands that made the cut to be featured by Sephora. It makes heavy use of what it calls "the most desirable green tea in all of Asia," a plant so potent that people traveled from other countries in hopes of making use of it. Today Amorepacific grows and harvests this treasured tea on the Pacific Isle of Jeju off the coast of Korea.
Time Response and Prime Reserve are Amorepacific's anti-aging lines. While the prices are high, the results are so stunning that it's hard to imagine going back to lines I've used in the past, especially as my skin's needs change as I grow older. It's also worth mentioning that the brand's cushion compact is a gamechanger. Popsugar just featured it a few days ago, calling it "a cushion foundation that lets you skip all other base makeup." I swear by both this and the Sulwhasoo cushion compacts, which absolutely transform your face the moment you apply them. That's an impressive feat, especially as we age!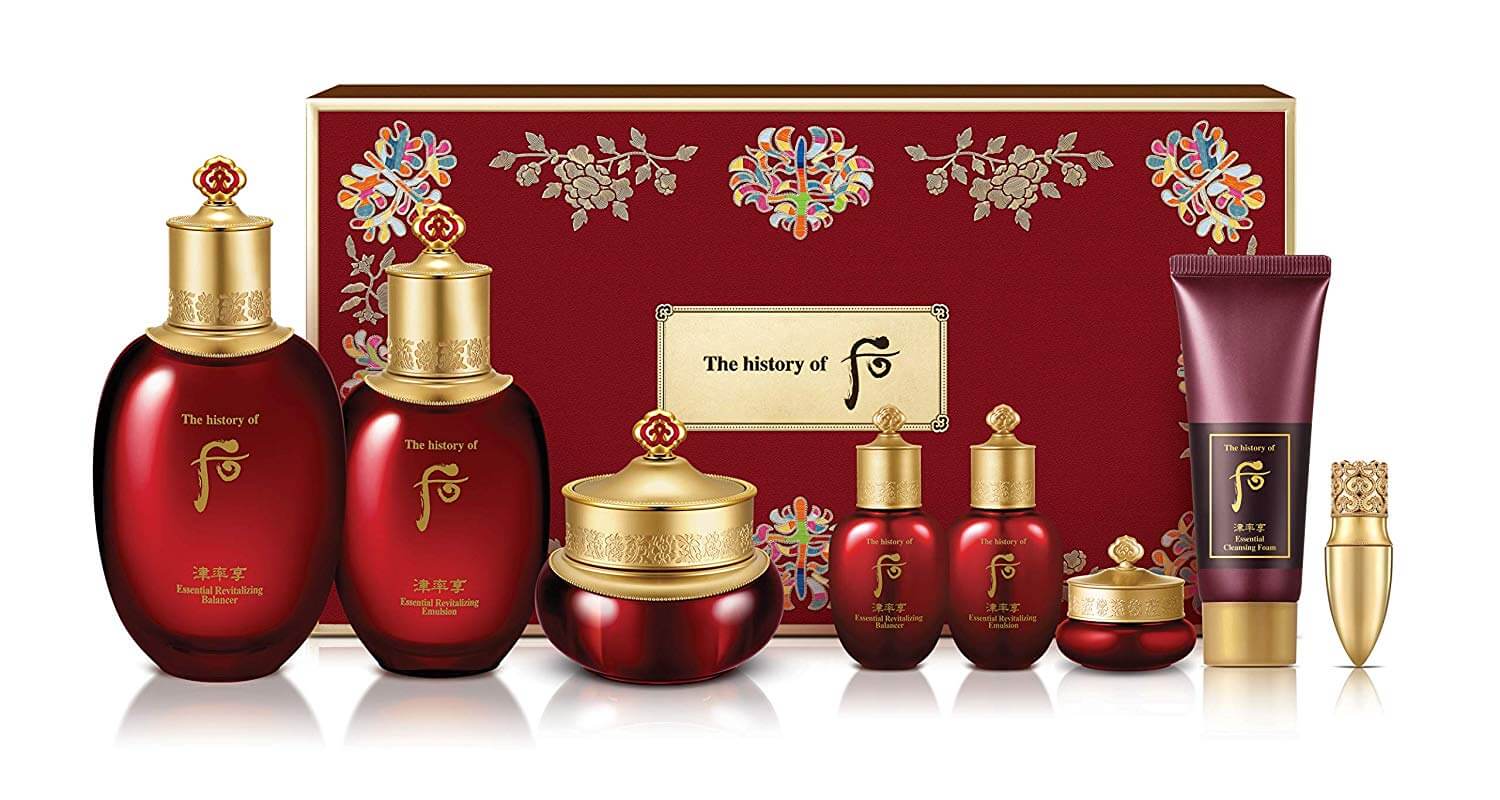 If you've binged enough historical K-dramas to wonder what kind of skincare royalty used back in those days, History of Whoo is the closest answer you're going to get without going back in time. This is one of those skincare lines that's so gorgeous it would be a crime to store it anywhere where it couldn't be seen. But its beauty is really the least of its assets.
History of Whoo was born thanks to the South Korean government after it commissioned LG Household & Health Care to create a skin care brand that celebrated Korea's cultural heritage. To do so, History of Whoo decided to use a powerful mix of herbs used by Korea's kings more than 800 years ago to improve their circulation and manage the flow of energy throughout the body. This proprietary blend is called Gongjinbidan Complex and is in all History of Whoo products.
While these products were initially created to cater to Asian skin types, many users from other countries have discovered its powerful benefits and become fans of them. History of Whoo offers a total of eight different lines. I have used several of them and found them to be equal in power and efficiency to the the other brands on this list. Because of that I would recommend the majority of its products as a solid choice for any anti-aging skincare arsenal.
Want to learn more about Korean beauty? Check out our guides to doing the 10-step Korean beauty skincare routine, the best sheet masks money can buy, and why Korean sunscreens are vastly superior to American ones. You can also dig through all our Korean beauty coverage right here.
MORE KOREAN BEAUTY DEALS:
The Daily Dot may receive a payment in connection with purchases of products or services featured in this article. Click here to learn more.