There are piles of great virtual reality solutions on the market, but it can be tough to know which one is worth the investment. We've dug up the best VR headsets from the bunch, so you don't have to figure that out. Get ready to strap in and game on.
The best VR headsets for gamers
If you want to dip your toes in the VR game, this is one of the most affordable solutions. You simply slide your smartphone into the goggles and download special videos to see if the whole VR thing is right for you. The built-in headphones help make this cheapie as immersive as possible for the price.
Pros: Incredibly affordable, built with comfort in mind, works with most smartphones.
Cons: Not nearly as immersive as a true VR headset, the VR quality is more of a novelty
Price: $32.99
One of the first great VR headsets on the market, Oculus Rift, just got a little slimmer. This headset is made from breathable fabrics and injection foam originally developed for athletes. The lightning-fast LCD improves visual clarity and reduces the dreaded screen-door effect. And because it works with a smartphone app, you don't need a gaming console (or even a computer) to use it.
Pros: Incredibly portable. No computer or gaming console required. Crystal clear optics. Relatively inexpensive.
Cons: Lackluster battery life. Limited space. Not compatible with Google apps.
Price: $199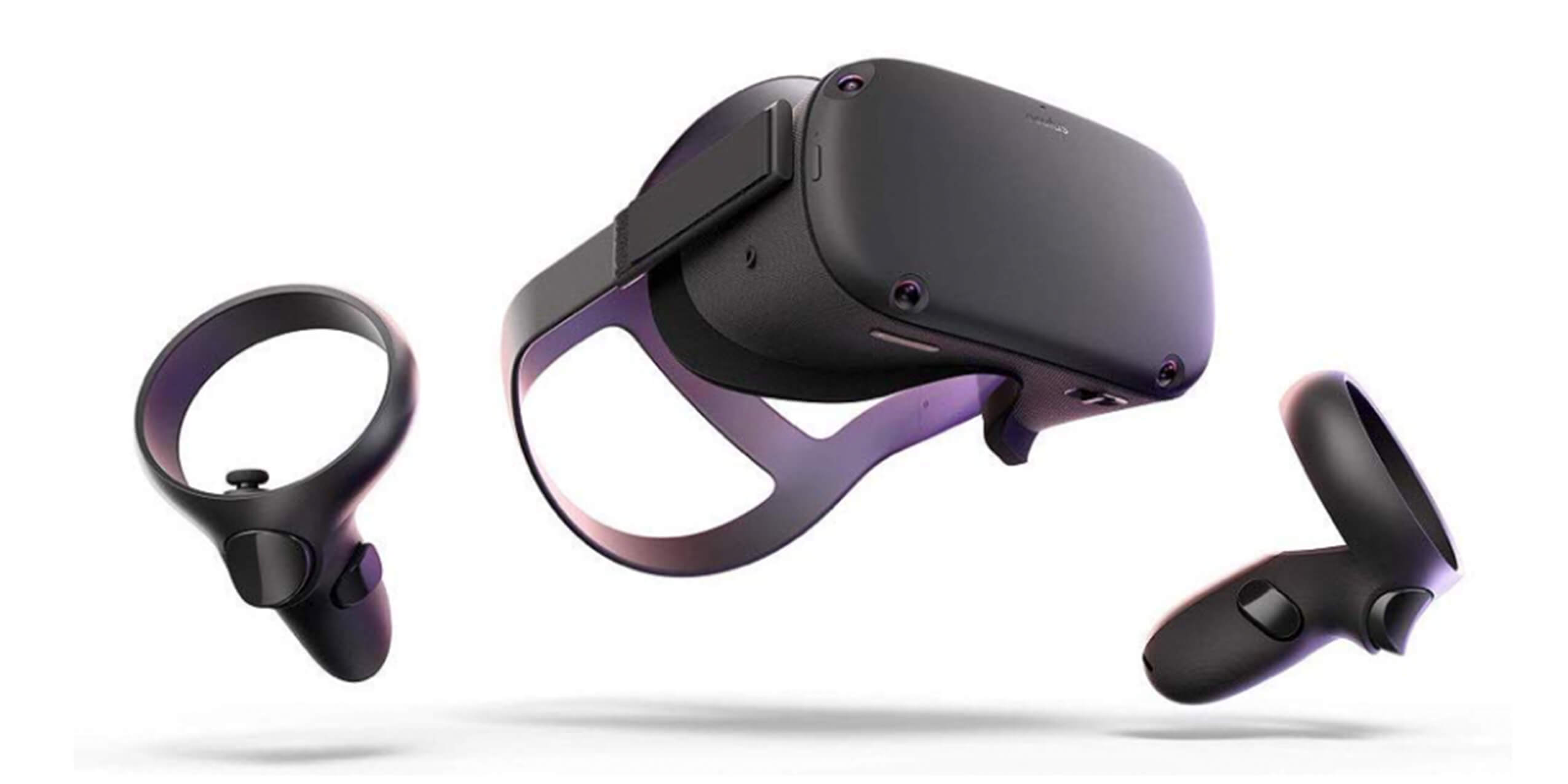 Oculus Quest is the latest and greatest VR offering from Oculus. It's got everything you need to get a VR experience right out of the box without the need for extra clunky accessories. Insight tracking captures even minuscule movements and adds them to gameplay providing an incredibly immersive experience.
Pros: Insight tracking and beyond-room scale technology make it a great VR experience anywhere.
Cons: It's perhaps a little too in demand.
Price: $214.95
 
You can't mention VR without mentioning Oculus Rift. It offers unparalleled immersion when compared with many other VR solutions. With two companion controllers, you can interact naturally with the virtual world you're escaping into. Every movement will make everything from combat to wand waving feel incredibly real. And because it comes with six free games, you can dive in right out of the box. 
Pros: Great library of games. Very immersive movements. Lifelike controls.
Cons: Requires a moderately powerful PC.

 
Price: $414+
VIVE is one of the leading VR solutions on the market and has been since it entered the game. The 360-degree controller and headset combo cover your movements right down to the millimeter, from the floor to the ceiling. It's one of the most immersive VR headsets ever, with true to life graphics, directional audio, and haptic HD feedback. And because it's powered by Steam VR, there are over 2800 games on Steam including Fallout 4 VR, Arizona Sunshine, and Tilt Brush. 
Pros: A totally immersive experience. The best selling VR headset on Amazon. Massive library of games.
Cons: Requires a powerful PC. Resolution is sometimes considerably lower than a monitor. The priciest model you can buy.

 
Price: $499
Nintendo's VR solution is a little out of left field. Yes, it's made of cardboard, but the special lenses that come with the kit offer a fantastic virtual reality experience, especially when you consider it's built with younger audiences in mind. Along with VR goggles, kits come with a pump action shotgun, camera, and even a makeshift elephant trunk. These can be used with the packed in Labo VR game, but Nintendo is also offering Labo VR functionality for games like Super Mario Odyssey and Legend of Zelda: Breath of the Wild.
Pros: One of the most affordable solutions that is actually worth using.
Cons: Doesn't come with a strap so it's difficult to hold up for extended play times.
Price: $39.99+
MORE BAZAAR DEALS:
The Daily Dot may receive a payment in connection with purchases of products or services featured in this article. Click here to learn more.