Kickstarter is becoming a playground for anyone wanting to fund something that levitates. History shows that if it floats, the pledges will come. Over the years, we've seen a floating bonzai shatter its Kickstarter goal 10 times over, and a real hoverboard get funded in a matter of days.
The newest addition to the crowd-funding platform is a floating incense holder, or what is brilliantly marketed as an "Aroma Spaceship." I have to admit, as far as incense holders go, the Yun is pretty slick looking, and it could blend in with even the most modern living spaces.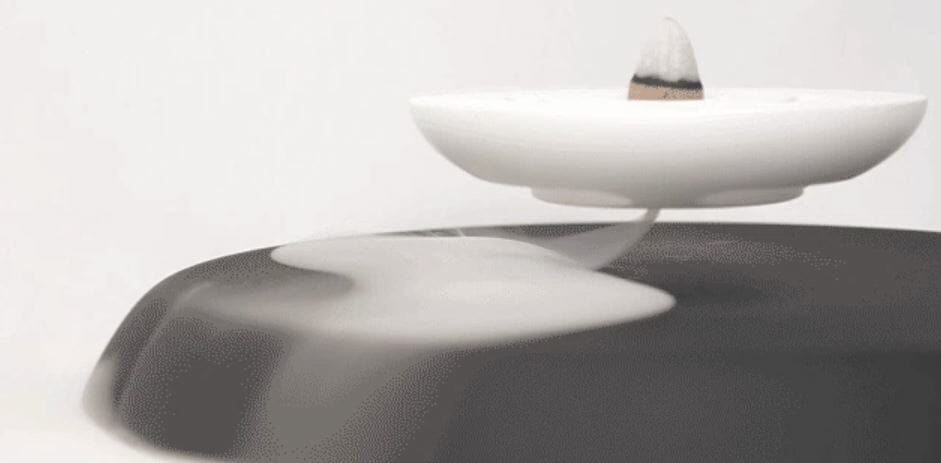 YUN is not only calling its creation the world's first levitating incense holder, but also a mindfulness device that gives you "visual, sensory, and spiritual enjoyment."
It levitates by using electromagnetic suspension technology, but be warned, getting the right balance might not be as easy as they make it look. YUN refreshingly warns, "Patience is important when you try to lock the pod in place, otherwise it will keep falling off." Basically, be aware that what is supposed to be a method to tranquility could quickly become an excruciating test of patience and perseverance.
The $115 incense holder is designed to hold agarwood and sandalwood, which are meant to provide calming and soothing affects. Just put a burning incense cone in the base of the holder and gently place the lid on top. The incense will then backburn a thick, milky smoke cloud from underneath for around three to five minutes.
I'm not convinced the device will provide the promised benefits, but it sure is captivating to watch.  You can check out its dreamy Kickstarter video below:
H/T the Verge