In August, almost every major tech, streaming, and social media site removed conspiracy theorist and hatemonger Alex Jones from their platforms.
Over the past several months, though, Jones has cropped back up on a number of different sites under the name NewsWars.
An investigation by the Daily Dot revealed Jones and InfoWars were pushing content on both Facebook and YouTube that mirrored InfoWars and the Alex Jones Show. It now appears that a second round of whack-a-mole by tech sites has begun, as NewsWars has been pulled from YouTube.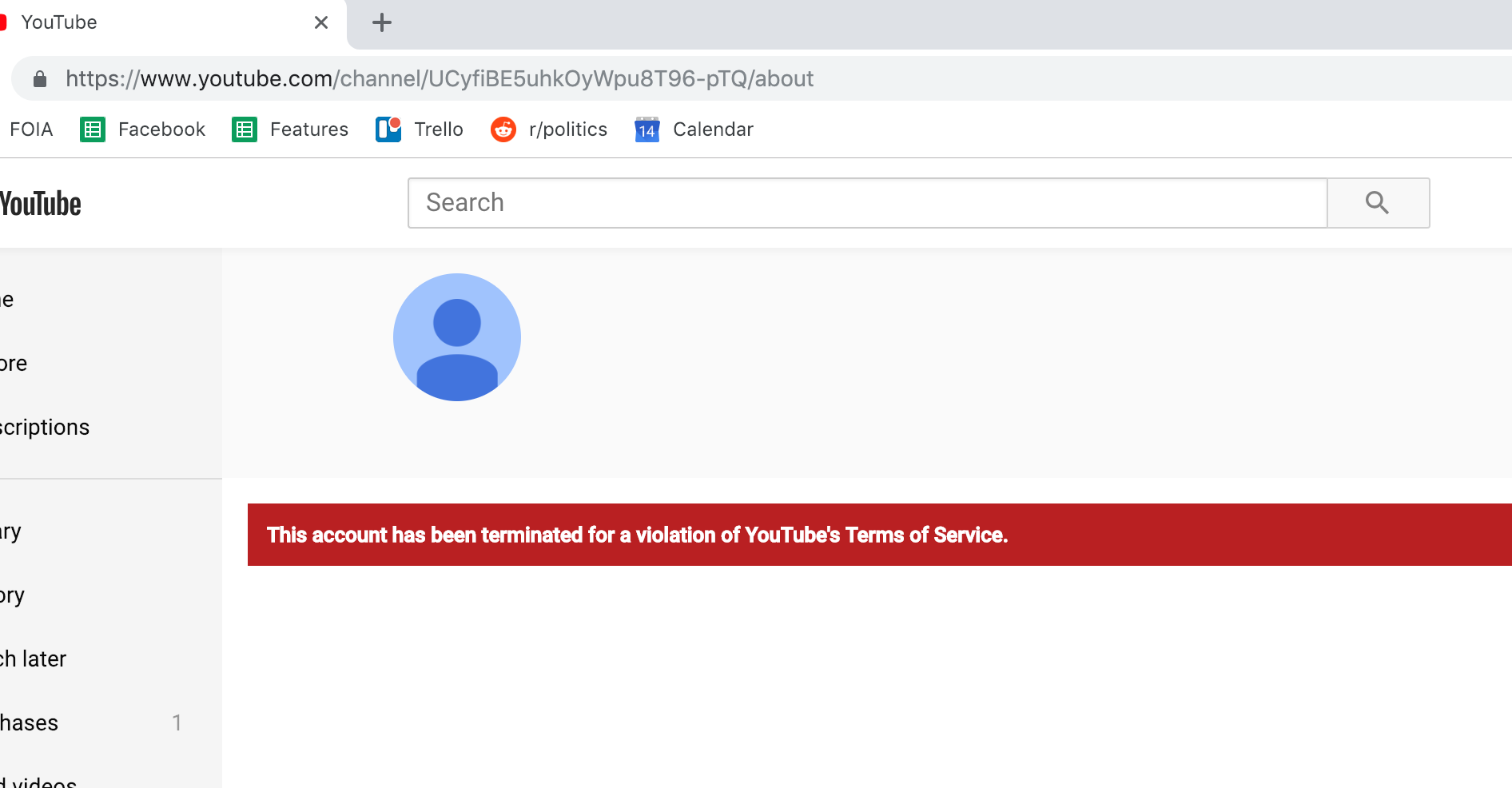 YouTube, which did not immediately respond to the Daily Dot's request for comment, previously hosted videos of the Alex Jones show and other InfoWars content.
The NewsWars Facebook page is currently still up.
Update 3:14pm CT, Jan. 16: In a statement to the Daily Dot, YouTube said that it does not have a specific ban on Alex Jones or InfoWars, but that it removes content that is closely associated with The Alex Jones Channel, which is the channel streaming service banned back in August. They also removed channels that were dedicated solely to streaming InfoWars content, like NewsWars was.
READ MORE: