Facebook often has rough weeks, and this one is no exception. Whether it's a new privacy scandal or yet another social faux pas, the social media giant just can't seem to keep itself out of the headlines. But just in case you missed them, here are the worst things to happen on Facebook this week so far.
The 9 worst things to happen on Facebook this week
1) Automated "thoughts and prayers" during mass shootings
A backlash ensued following livestream coverage of a shooting at a Chicago hospital Monday when Facebook users noticed that the company was offering generic auto-replies for the tragedy. Suggested remarks included "heartbreaking" and even the prayer hand emoji, leading many to accuse the social media company of being insensitive.
Facebook later told the Daily Dot that the feature, which has since been disabled, "wasn't implemented properly." The shooting left four people dead, including the gunman.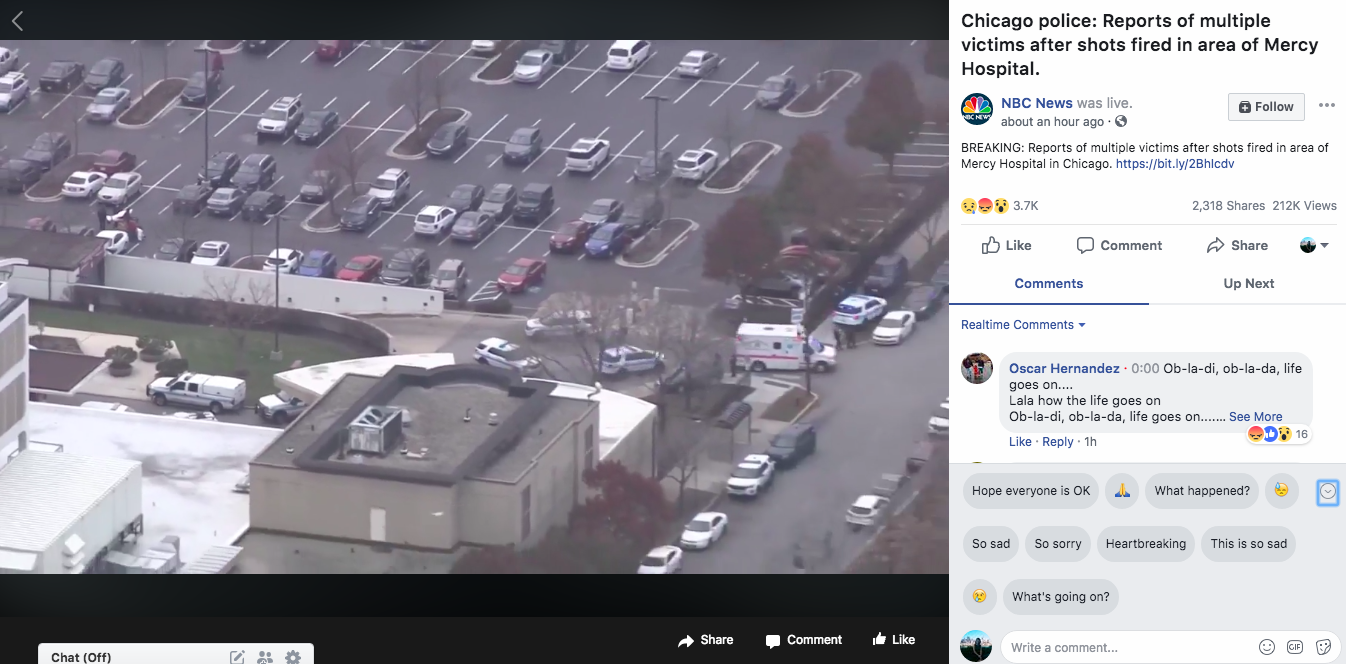 2) Facebook's ad platform crashes days before Black Friday
Facebook's Ads Manager tool, which lets users create and deploy advertisements across the social media site, crashed for hours Tuesday ahead of some of the busiest shopping days of the year. Speaking with Business Insider, Ashley Audet, social strategy and operations director at MediaCrossing, said the incident was "by far the largest scale outage" that she had ever experienced on Facebook. The incident caused widespread chaos for users preparing ads for Thanksgiving, Black Friday, and Cyber Monday.
3)  Russian firm sues Facebook after troll crackdown
A Russian firm sued Facebook on Tuesday after its account was removed amid a purge by the social media company on suspected troll pages. Facebook axed the account after its female accountant was charged by federal prosecutors with attempting to interfere with U.S. elections. The Russian group, known as The Federal Agency of News or FAN, has defended itself as a legitimate news source and is demanding its page be reinstated.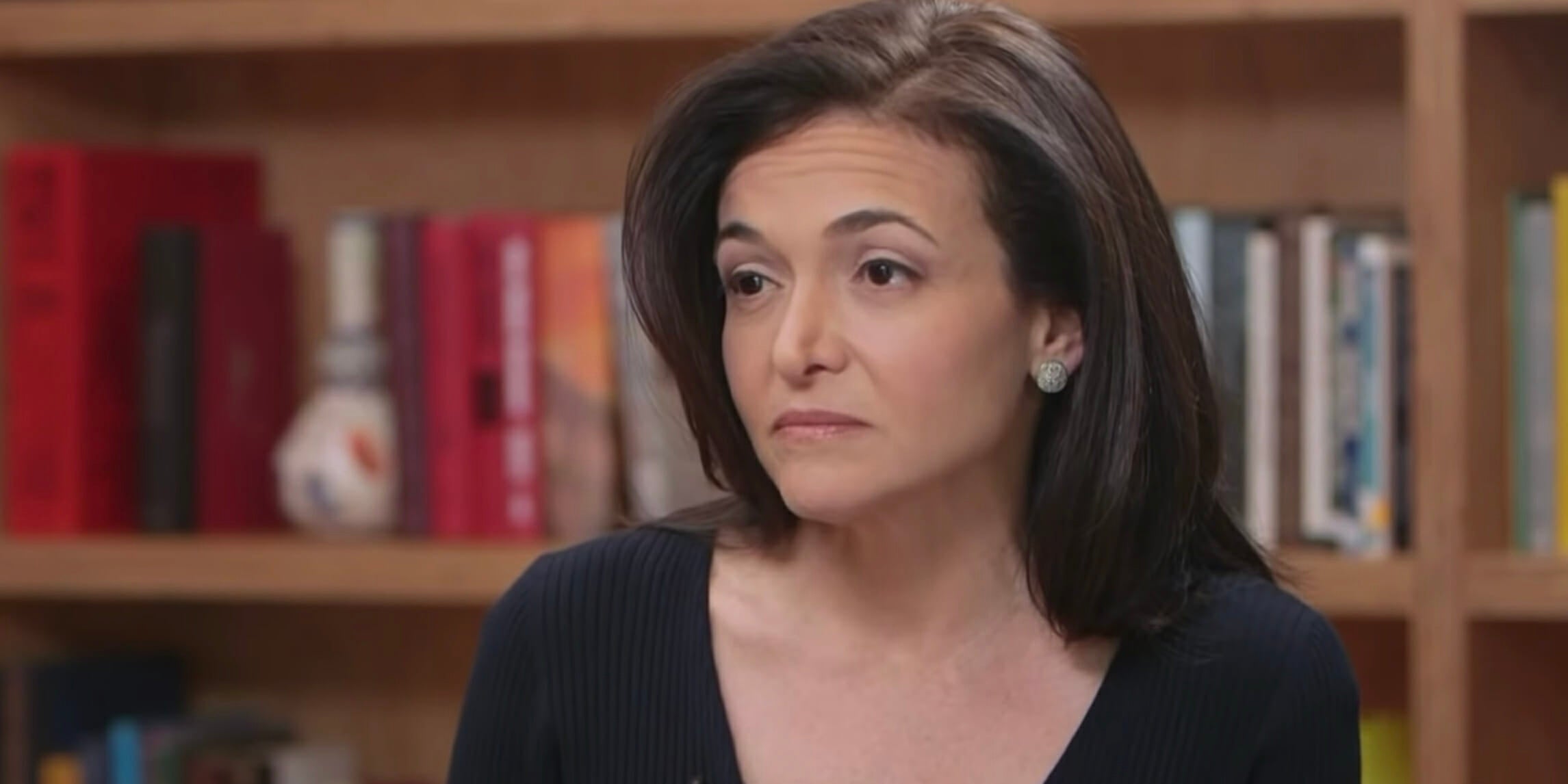 4) Facebook exec under scrutiny after drop in employee morale
Sheryl Sandberg, Facebook's chief operating officer is facing mounting scrutiny after an internal poll revealed that employee morale at the company has significantly fallen. The survey's results showed that only 52 percent of employees are optimistic about Facebook's future, a drop of 32 points from just one year prior. The backlash against Sandberg is also linked in part to a recent New York Times report detailing Facebook's attempts to "delay, deny and deflect" criticism over its handling of Russian accounts during the 2016 election.
5) Facebook leaves child bride auction on site for 15 days
Just when it seemed the scandals couldn't get any worse, Facebook admitted this week that a child bride auction was allowed to operate on its platform for 15 days. By the time Facebook was alerted to the post, the auction's winning bidder had given the 16-year-old girl's father 500 cows, 3 cars, and $10,000 in exchange for her hand in marriage. Facebook stated in response that it is doubling down on its efforts to keep content violators from abusing its service.
6) Facebook and Instagram crash at the same time
Facebook's rough week wouldn't be complete without a good ol' outage. On Tuesday, both Facebook and Tinder went offline unexpectedly, sending its confused users onto Twitter to check for the infamous #FacebookDown and #InstagramDown hashtags. Facebook confirmed the outage at the time and later resolved the issue.
READ MORE:
7) Everyone wants to download their data—and Facebook can't handle it
Facebook users are demanding access to their data in such high numbers that the social media company is reportedly struggling to comply. The feature, first introduced in 2010, allows users to download information, including posts and photographs, collected on them by the company. While the reasoning behind the surge is unknown, it could be linked to people wanting quick access to their data before cancelling their accounts as the company is inundated by scandal after scandal.
8) Vanity Fair takes aim at Zuckerberg over user privacy
Vanity Fair released a scathing rebuke of Facebook CEO Mark Zuckerberg this week. Detailing Zuckerberg's rise to power, the report argues that the company's CEO never truly cared about his users' privacy. When the author asked a senior level employee what Zuckerberg's current view on privacy was, his response was simple: "He doesn't believe in it."
9) Shareholders want Zuckerberg out, but he isn't going anywhere
Despite the seemingly never-ending flow of scandals surrounding Zuckerberg's company, the CEO will likely remain at the helm for the foreseeable future. Although Facebook is a publicly traded company, Zuckerberg personally owns 60 percent of voting shares, much to the ire of shareholders. Multiple attempts to remove Zuckerberg as board chair have all failed.
Want Facebook help? Here's how to lock down your Facebook privacy settings and see who unfriended you. You can also unfriend someone on Facebook or block someone if it comes to that, and we can help you change your name on Facebook or disconnect Facebook from Instagram.