Kanye West debuted his mysterious eighth full-length album, Ye, on Thursday in front of a star-studded audience in Jackson Hole, Wyoming. But unless you're a famous hip-hop artist, radio personality, journalist, or Chris Rock, your only option for tuning in was to download an obscure streaming app.
Before West name-dropped it to 28 million followers, Wav Media was a largely unknown player in the growing streaming market. It will now look to ride the wave created by one of the biggest and most controversial names in the music industry.
Here is what we know about Wav Media, the startup tasked to stream one of the most anticipated albums of the year.
What is Wav Media?
Like YouTube Music, Wav Media focuses on video, giving users access to livestreams, music videos, and behind-the-scenes clips. For now, it hosts content from artists in two musical genres: hip-hop and electronic. 
Wav, owned by South Korean internet content provider Naver, is led by Jeanie Han, the former CEO of messaging app Line Euro-Americas. Tasked to bring in talent and create partnerships is Steve Rifkind, the former founder and chairman of Loud Records (Wu-Tang Clan, Mobb Deep, Big Punisher) and SRC Records (Kool G Rap, David Banner).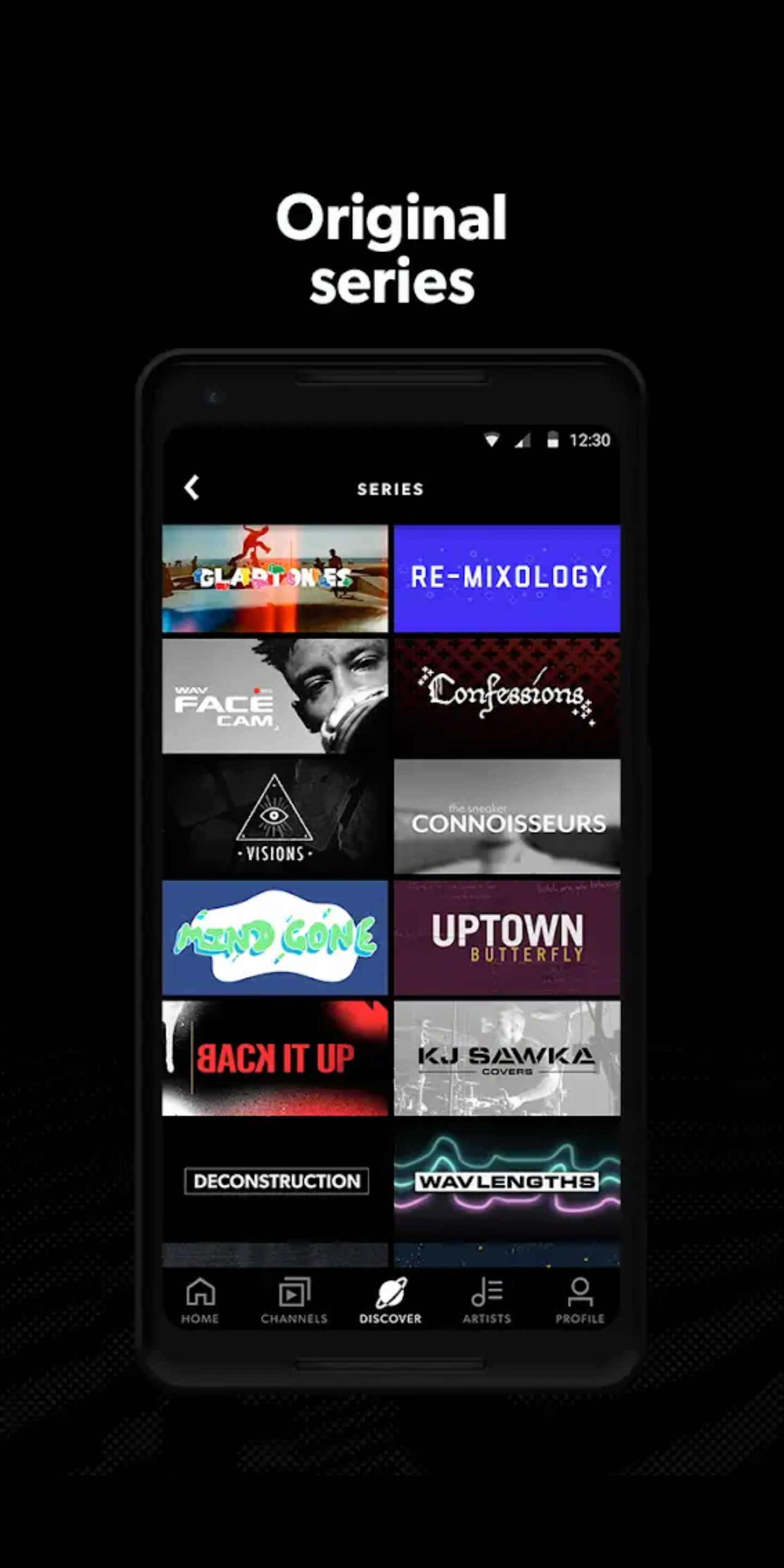 Wav takes a unique spin on an "artist-first" approach by giving musicians control over the content they provide. Established and emerging artists can post music videos, docu-series, interviews, or concert footage on their pages, giving fans first-hand exposure free from the filters of a record label.
Here are the types of videos you can expect to see in the app:
Session

– artist listening sessions and album release parties

Live 

– livestreamed concerts and performances

Screen

– private film and video premiere screenings for artists and brand partners

Pop-ups

– pop-up concerts, events, merch stores, art installations, and artist activations

Conversations

 – Q&As, AMAs, panels/roundtables moderated by key industry influencers
Launched in 2017, the Los Angeles-based streaming platform contains a comment section enabled throughout videos so people can post their thoughts and interact with artists in real-time.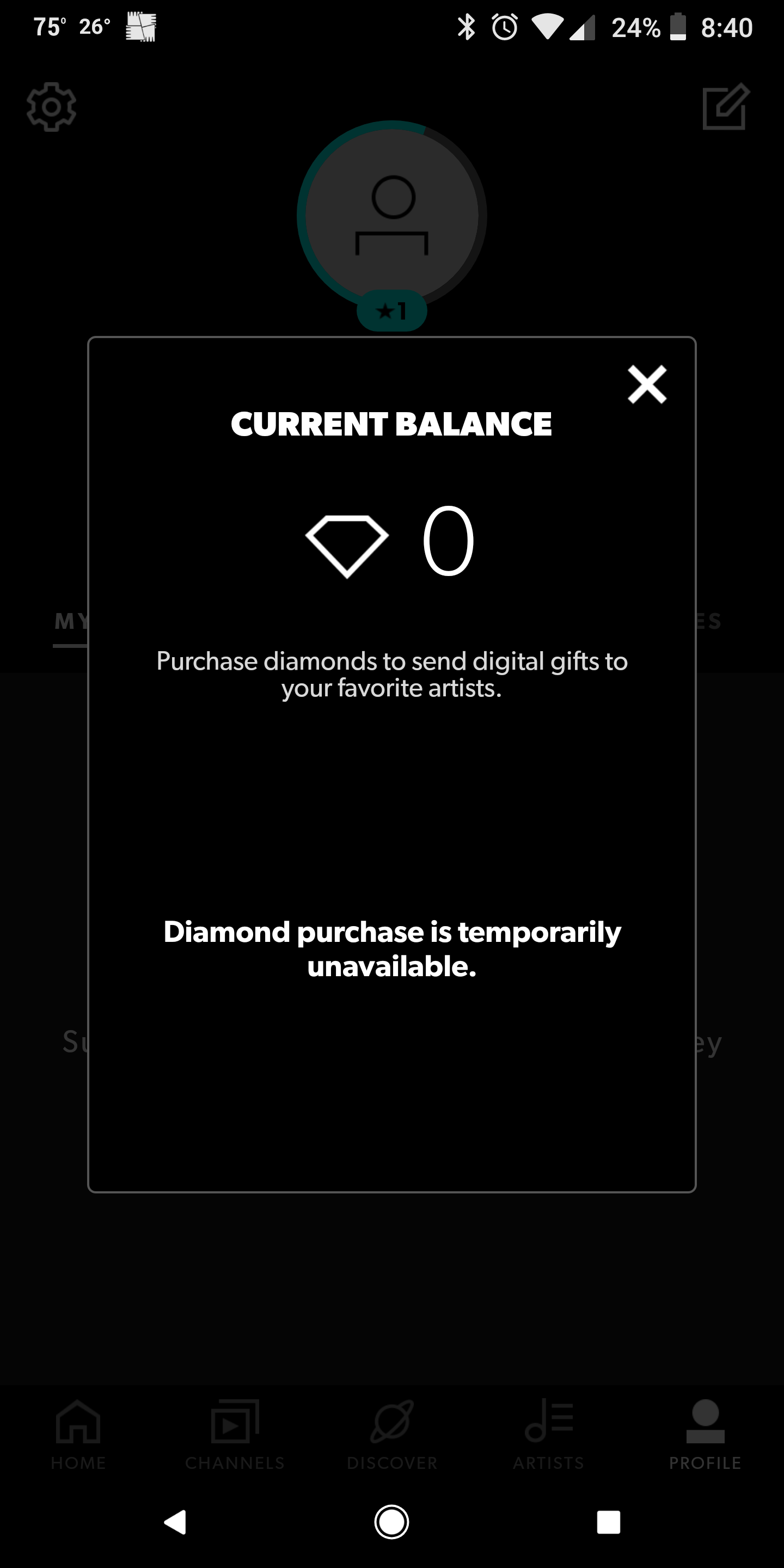 Taking a page from Patreon, Wav also offers a similar crowdfunding feature where users reward creators for their work. While the feature is currently unavailable, the Wav app describes how users can purchase "diamonds" to send digital gifts to their favorite musicians. "Beats" are another currency within the app, but instead of spending real money, they are earned by writing comments, liking videos, or sharing. Beats can also be used to send digital gifts.
"The app is free and you can watch content for free right now, but if you love the content you can actually start digital gifting your artists and then we do rev share with artists on digital gifting," Han said in an interview with Billboard. "Down the line, if we have great content, we might put a paywall around it and do a pay-per-view. And then as our user base grows we might even do ads, but I'm not even thinking about that right now."
Han and Rifkind hope to use Wav to incubate emerging artists and sign them onto their own record label where they can be free to post whatever they like, away from major labels influencing their image.
"Rather than picking up people that are doing really well, we want to give these guys that love music a platform and a chance to really grow with us," Han said. "And I think that's the big difference, that we're taking risks with them and we never have to really force them to do anything."
How to use Wav Media
If you want to check out what emerging artists are doing on the platform or just tune into the next major streaming event, you'll first need to download the app from the Google Play Store or Apple App Store. As of this writing, Wav's website is unavailable while it teases an upcoming 2.0 version. Once you've opened the app, you'll be asked to sign in. You can skip this step and continue to navigate, but you'll need an account to watch videos.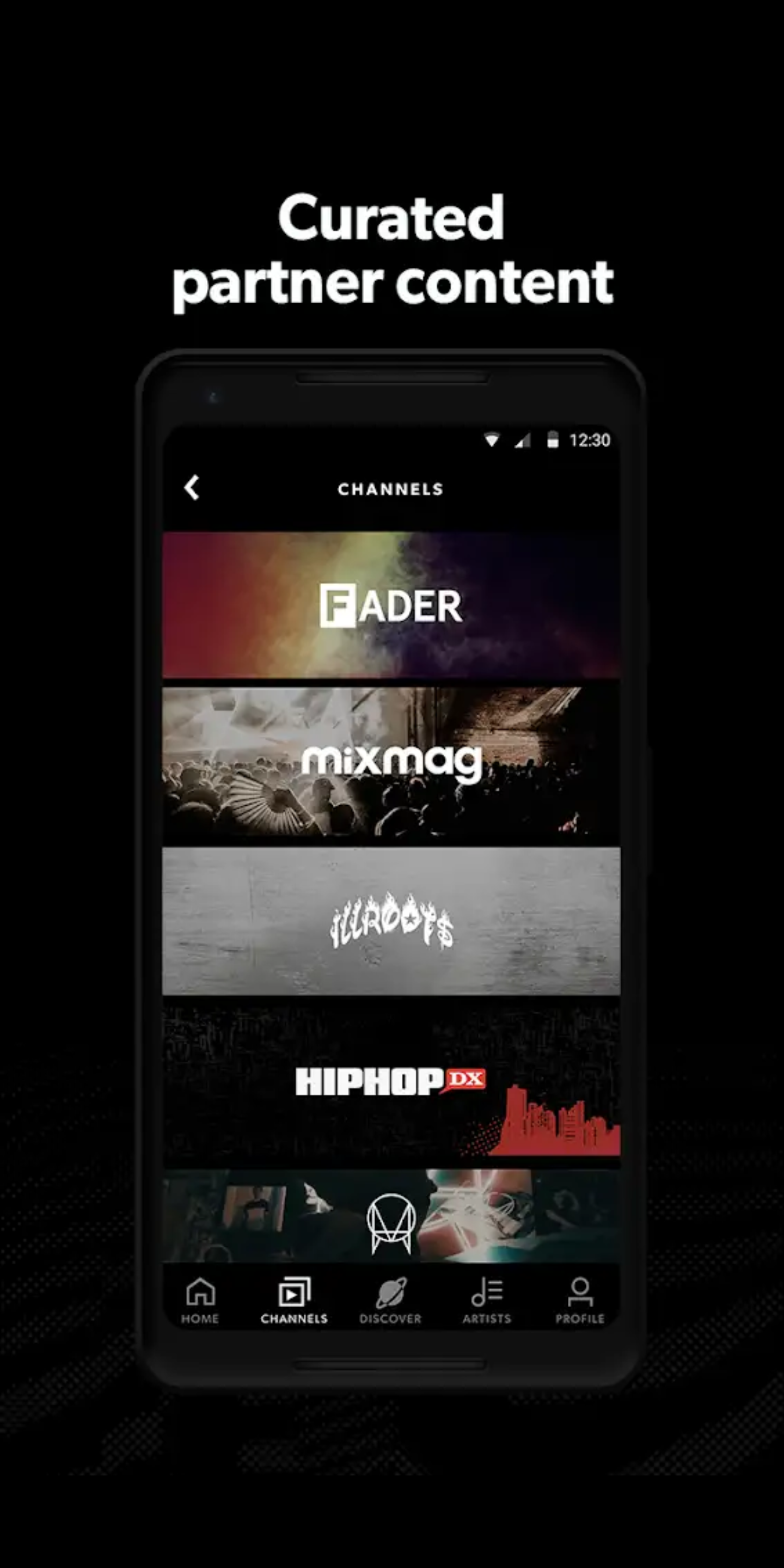 The Wav homepage lets you flip through a mix of featured content, including video series, livestreams, and reminders for upcoming performances. The "Channels" tab is where Wav lists its content partners. These publications, many of which are music magazines, post their own content from live events and interviews. For example, FADER uploaded a video of Jay-Z performing "The Story of OJ" from his latest album 4:44. It's similar to how news outlets post Stories on Snapchat's Discover section.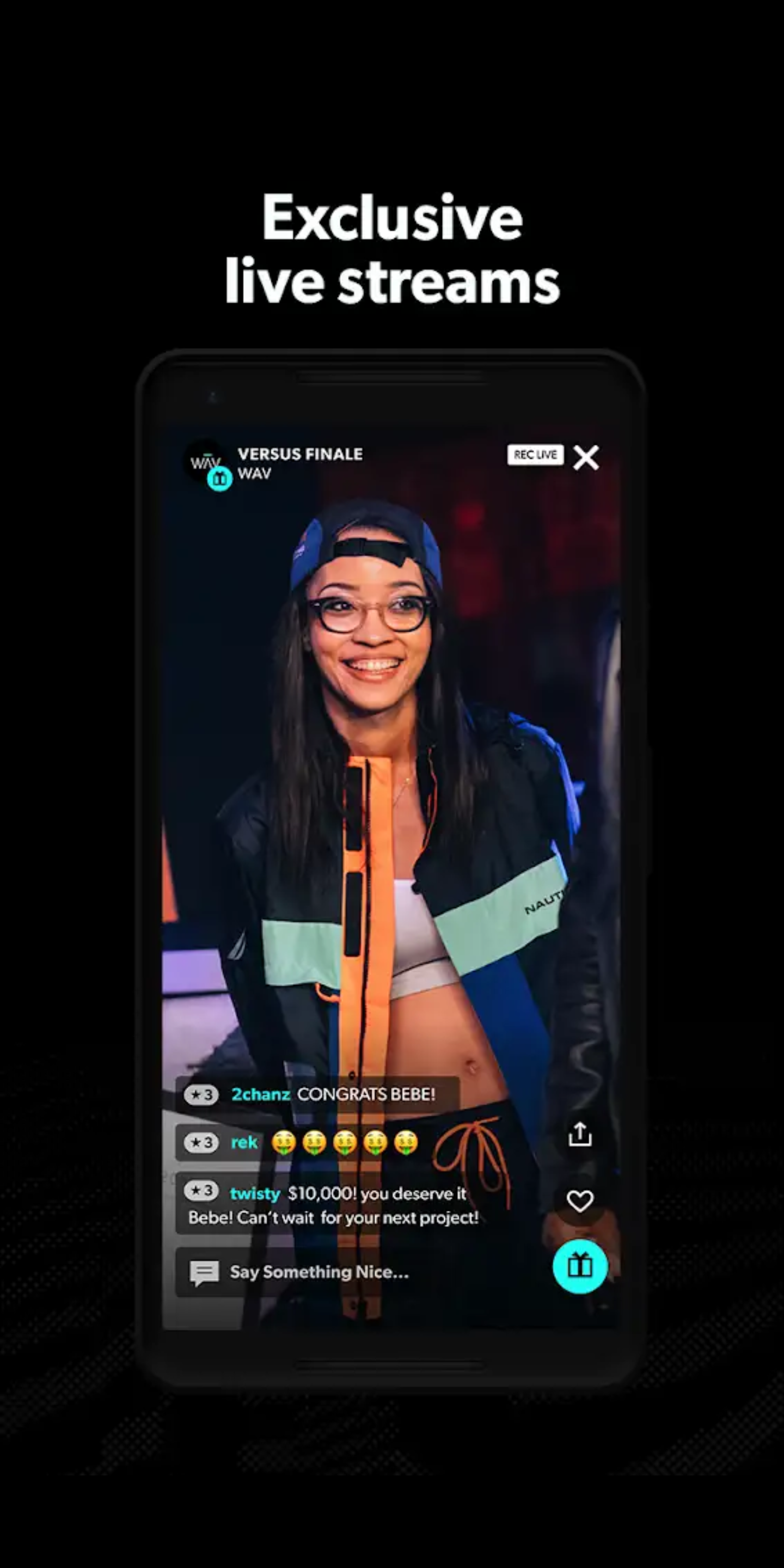 Speaking of which, the "Discover" section on Wav Media is perhaps the most content-loaded area of the app, filled with artist profiles, favorite picks, playlists, and series. If you already know who you want to listen to, then skip it and head over to the "Artists" tab, where you can search by name or scroll through approximately 70 featured musicians.
Even after West's bizarre livestream, Wav only has tens of thousands of downloads and a few hundred reviews. That will quickly change if it can continue to onboard major players in the industry, or if West decides to take his contentious statements from Twitter to a new platform.
It's not clear whether Kanye's Ye listening party will be permanently posted to Wav. We have reached out to the company and will update this article if we learn more.