Google is launching a new smart home hub called Google Nest Hub Max. It's the first smart home product from Google to include a camera so you can make video calls. It looks like a tablet propped up on its side, and it works similarly to smart speakers, such as Amazon Echo.
The unveiling of the Nest Hub Max comes about a year after Google merged its two smart home hardware teams: Google Home and Nest. Google originally acquired Nest in 2014 for $3.2 billion but allowed the division to remain more or less its own entity until early 2018. The new devices are in effect a reveal of the company's revised smart home strategy, which now unites Google's hardware and software with Nest's.
Here's everything you need to know about the Google Nest Hub Max: what's new about it, what it does, how much it costs, and when it will be available for purchase.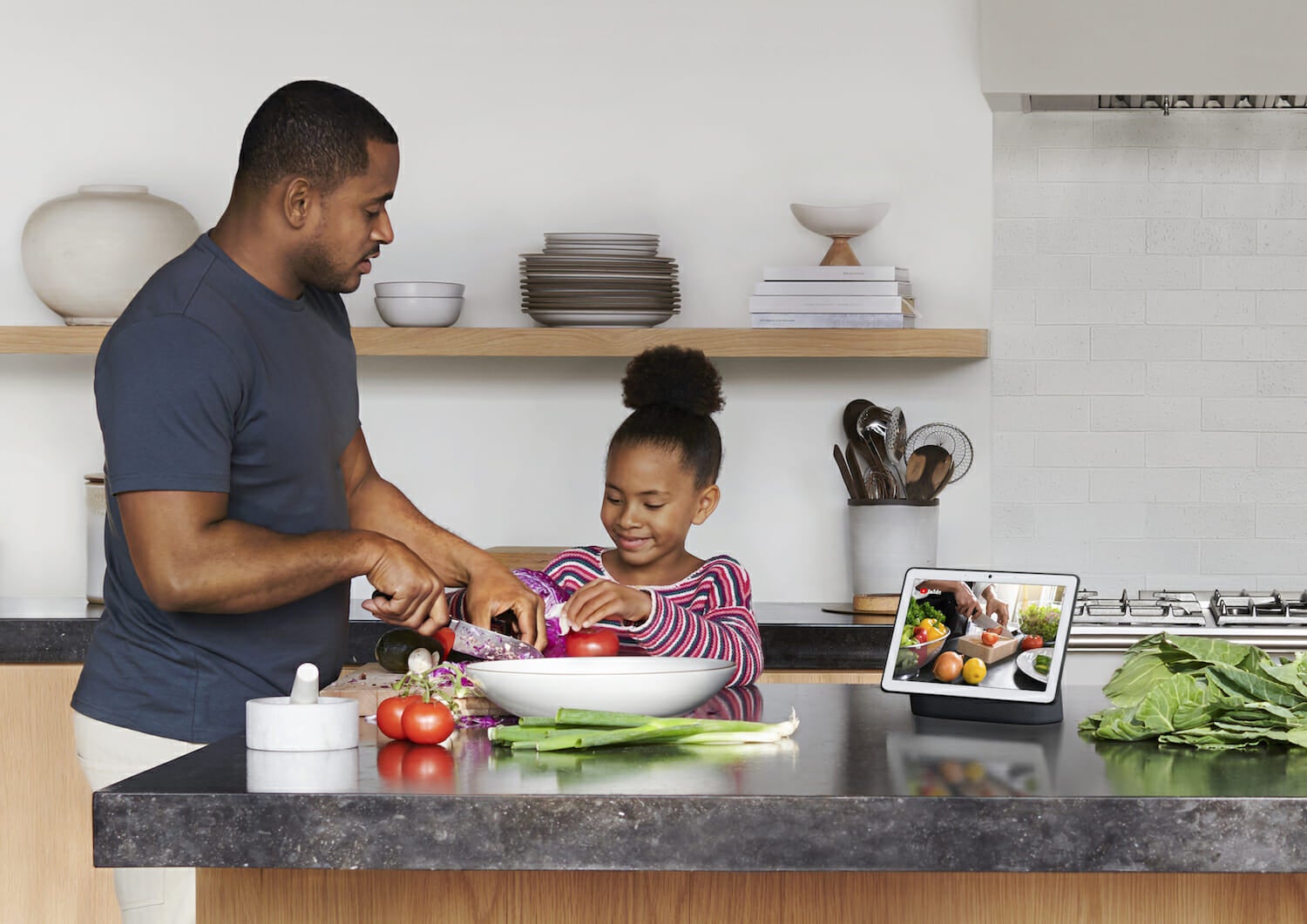 What is Google Nest Hub Max?
The Google Nest Hub Max is a product in the Google Home line, which the company is now calling Google Nest. The Nest Hub Max is essentially a smart speaker that lets you control connected smart home devices, and comes with a display and camera.
It's not too dissimilar from the Google Home Hub, which Google just rebranded as Nest Hub (shown below alongside the Google Nest Hub Max for size comparison). The new device has a 10-inch HD screen. It looks like a tablet in landscape orientation that's propped up on a base. The base contains a speaker. At the top of the device are a camera and microphones.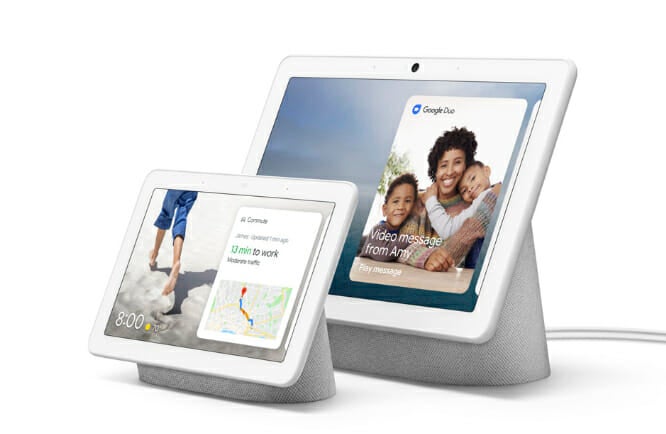 What's new about it?
With the merging of Google Home and Nest, the new device has a few unique uses, most of which relate to the camera.
If you're unfamiliar with other Nest products, one of their big sellers is a Nest Cam, an indoor security camera. So it only makes sense that you can use the camera on the Nest Hub Max to monitor activity in your home. You can check in on your home by pulling up a feed of the camera's view from your smartphone or tablet. You can also set it up to detect motion and alert you via a push notification.
As with other Nest products, you can train the camera to recognize people by their face. In that way, it can tell the difference your dog walker entering your home and a stranger and alert you only if there's a potential problem.
READ MORE:
The facial recognition feature also allows the Nest Hub Max to detect when you enter a room and give you information you need. For example, you can create a morning routine so that when the Nest Hub Max first sees you each day, it reads off any appointments on your calendar, gives you a weather forecast, and plays a news summary.
Because of the camera, you can make two-way video calls over Google Duo or send and receive video messages asynchronously. There's also a gesture recognition detection, which means you can silence the Nest Hub Max by raising your arm rather than screaming, "OK Google, stop!"
When the camera is active, a green light glows at the top of the Nest Hub Max to let you know. There's a physical switch for disabling the camera and microphones at any time, too.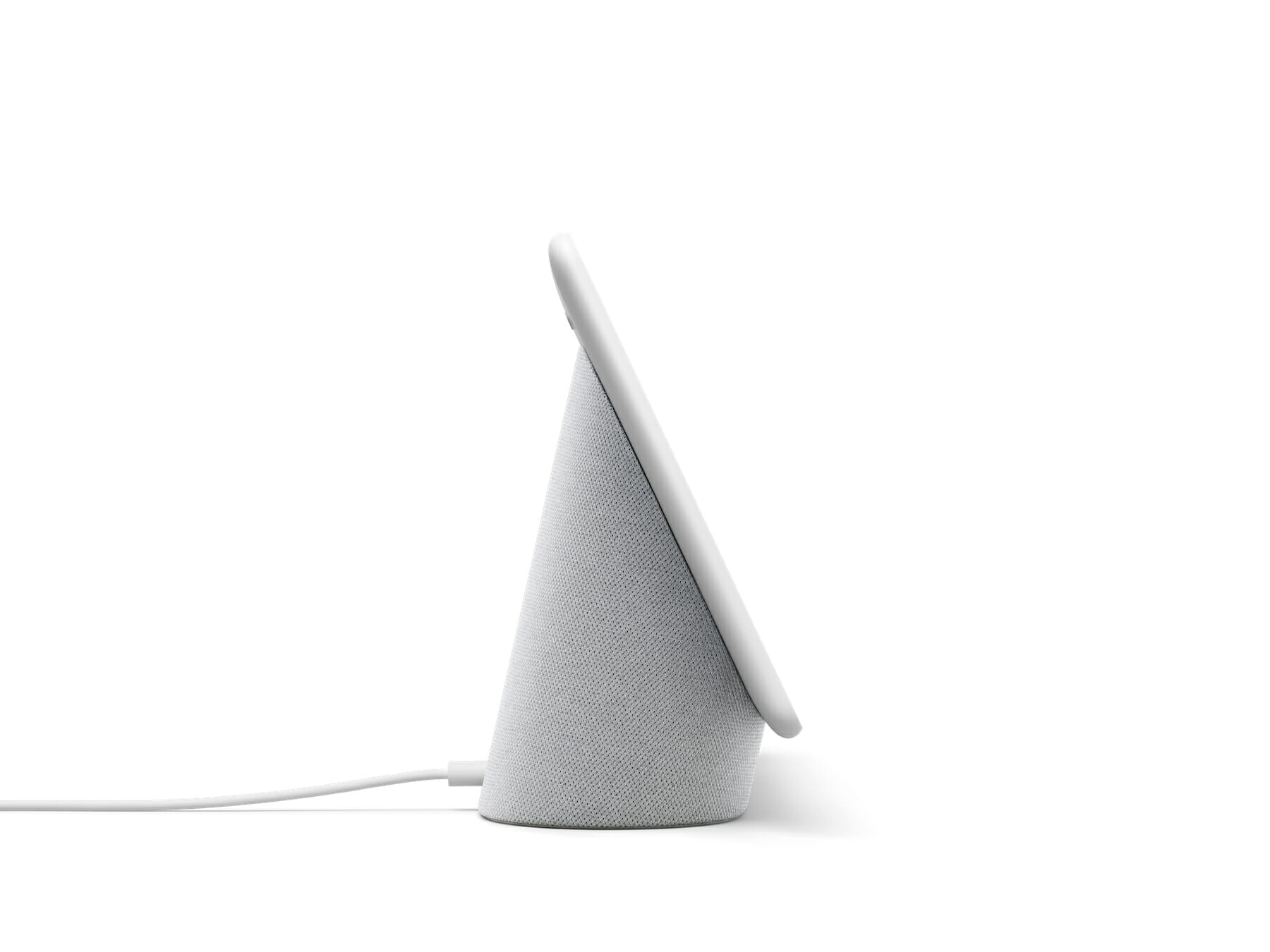 What else does Nest Hub Max do?
As with other products in the Google Home/Nest brand, Nest Hub Max includes the Google Assistant, the voice-activated AI that retrieves information for you and carries out simple commands. You can say, "Hey Google, what's the weather report for this weekend?" and your assistant tells you based on your home location. You can also say, "Ok, Google. Play a news summary," and the speaker will find an audio or video news briefing.
If you have any smart home accessories for Google Nest, you can control them through the Nest Hub Max using your voice, too. For example, you can dim the lights or turn appliances on and off if they're properly connected. You can also use your Google Nest device as an intercom.
Because the Nest Hub Max has a display, you can set it up to scroll through a carousel of digital photos. Additionally, you can watch videos, everything from recipe tutorials to karaoke versions of your favorite songs via YouTube. If you've connected your device to another camera, such as one in a smart doorbell, you can ask Google to pull up that video feed and see what's happening.
How much does Google Nest Hub Max cost?
Google Nest Hub Max has a list price of $229, £219 in the U.K., and AUS$349 in Australia. When it becomes available, you'll be able to choose the color of the base, either chalk or charcoal. The front bezel is white either way.
The price is $100 more expensive than the Google Nest Hub ($129). The primary difference between the Nest Hub and the Nest Hub Max is the addition of a camera on the Max, and the fact that it's larger.
The most comparable product made by a competitor is Amazon Echo Show (2nd Gen), which runs $229.99. The two have not only the same price tag but also a similar 10-inch HD screen and camera.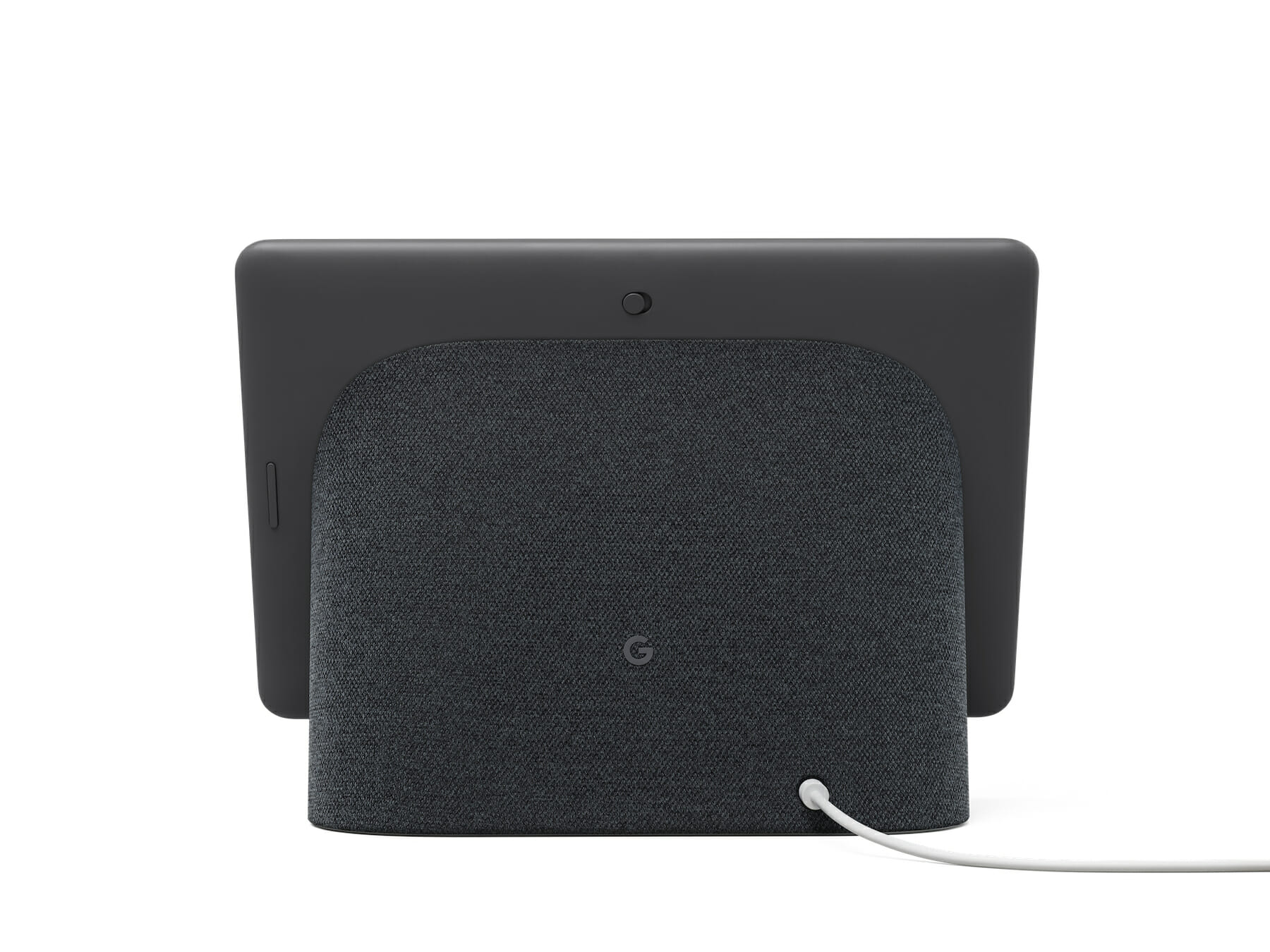 Google Nest Hub Max release date
Based on statements from the company, we estimate the Google Nest Hub Max will start shipping sometime between June and September.
While you can't pre-order it at the time of this writing, you can add yourself to the waitlist so that you receive an email when ordering becomes available. To do so, visit the Google Nest Hub Max product page and look for the "waitlist" button in the top right corner.
You'll be able to buy the Nest Hub Max in the U.S. from the Google Store, Best Buy, Target, Home Depot, and other retailers.