If you've come here looking for more information about the egg-shaped lip balm featured in Miley Cyrus videos, you're in the wrong place. If you're curious about the cryptocurrency that has been called the "Ethereum Killer," we've got you covered.
EOS is a software platform that will support decentralized applications. But what does that actually mean? And where does cryptocurrency come in? We'll break down everything you need to know before deciding if you should invest in EOS.
What is EOS?
EOS introduces a blockchain technology that will easily allow developers to create decentralized applications, or dApps. Other blockchains, like Ethereum, support dApps, but EOS was designed with app developers in mind. Just like browser or phone apps, a dApp can be anything: an alarm clock, a way for artists to fund projects, a social network, a game, or an AR version of Google Street View.
The first thing to know about EOS is that it's not pronounced E-O-S. That's because it's not actually an acronym. According to the website: "EOS means different things to different people. We have received numerous amazing interpretations of what EOS stands for or what it should stand for so we have decided not to formally define it ourselves." Some of these names include "Ethereum On Steroids," "End of Silence," and "Endless Online Scaling." The industry standard pronunciation of the platform is "Ee-oss."
The second thing you need to know about EOS is that it was created by software developer Dan Larimer, who has been called a "visionary programmer" due to his diverse realm of cryptocurrency projects in the works. Larimer, a former programmer for unmanned military defense projects, started Bitshares in 2013. Bitshares was one of the first community-managed crypto exchanges. In 2016, he left to pursue Steemit, which is basically blockchain for Medium.com. Users create content and receive Steem tokens in exchange. Today, Steem coins are valued at $1.4 billion. Larimer is now the CTO of Block.One, the company that wrote EOS' software.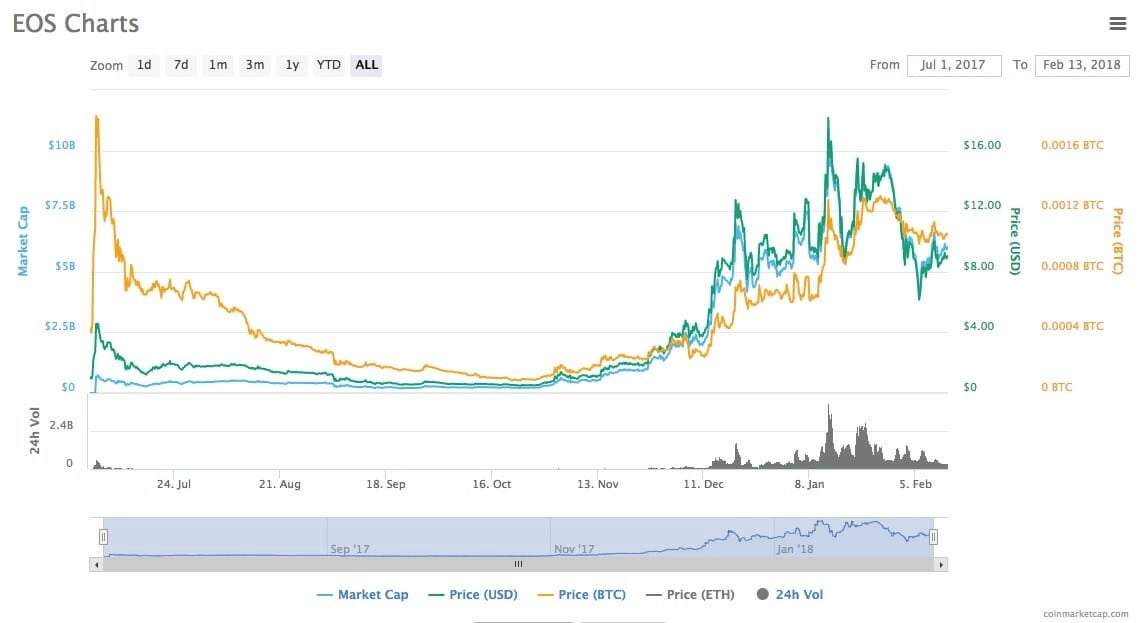 The benefits of dApps
Unlike apps that have to be featured on a centralized platform, like Apple's App Store, there's no central site that dApps, or dApp transactions, must be funneled through. Today's centralized apps are also extremely code-heavy. Even dApp platforms, like Ethereum, force a creator to translate regular code to machine code when designing a dApp. To create something ambitious like a version of Instagram or Facetune, one must be an expert coder. EOS hopes to change this by allowing readable code integration. As one YouTuber put it, for developers "Ethereum is 'hard mode' and EOS is 'easy mode.'"
Until EOS, dApps were utilizing "smart contracts" to guarantee secure transactions for users—at a cost. We covered smart contracts in depth here, but to summarize, smart contracts are computer programs that directly control the transfer of digital assets between parties under certain agreed upon conditions. EOS eliminates smart contracts for dApp users. By doing this, dApp transactions are more efficient, and it opens the door to more free dApps like microblogs. EOS also provides tools for dApp creators like database management and account management on its platform—something that Ethereum dApp makers have to create themselves.
An added benefit to this kind of architecture is that by supporting dApps, the blockchain has the potential to scale to millions of transactions per second. For comparison, Bitcoin can only process 7 transactions per second.
READ MORE: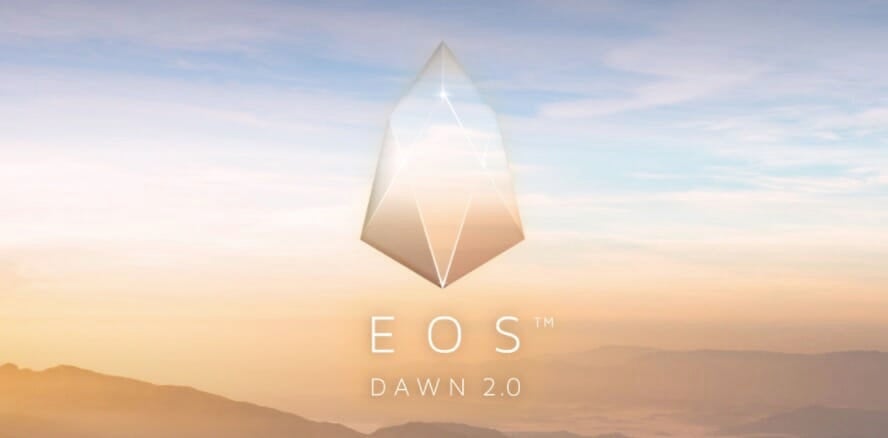 Should you invest in EOS?
Larimer's strong foothold and expertise in the cryptoworld make EOS an extremely exciting investment. EOS' lack of fees and fast transaction times also beat Ethereum in the crypto arms race for fastest coin. But there's other competition on the market to be "the Ethereum killer." Both Cardano and NEO have been given that moniker while Ethereum still holds its own as the second-biggest cryptocurrency.
Another thing to be wary of: EOS tokens will not be available to U.S. residents or citizens when they are distributed this June. This was decided due to logistical challenges regarding state laws on crypto. Have no fear: A coin is different than a token. Tokens are fungible assets that early investors who support crypto platforms or coins get at an ICO (initial coin offering). This is similar to investors buying stock in a company. Coins are the cryptocurrency that can be traded and bought and sold on exchanges.
READ MORE: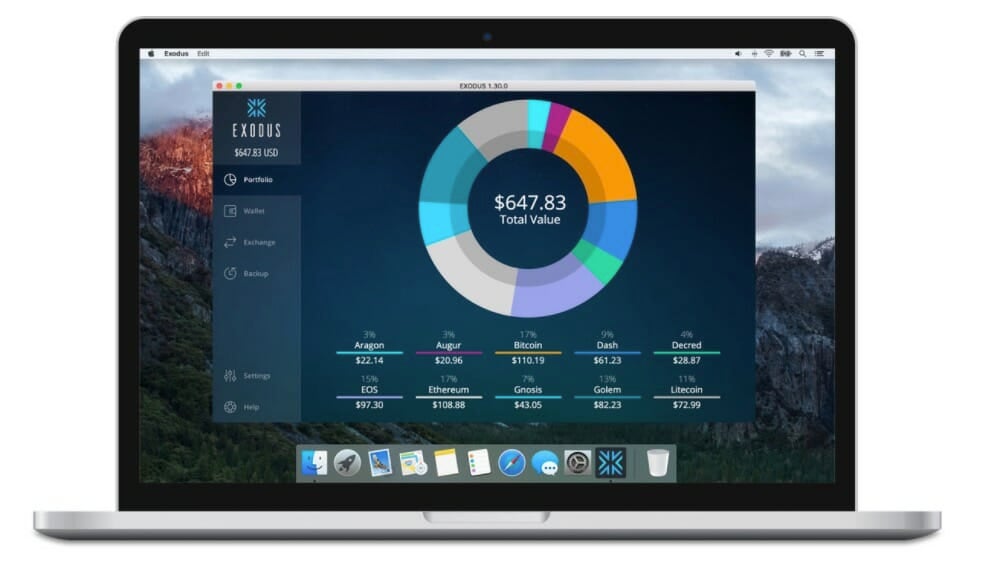 How to buy EOS
To buy EOS, first you'll need a wallet that supports it. Though there's no "official" wallet of the coin, popular desktop wallet Exodus is a secure and recommended option. We covered how to buy cryptocurrency, including downloading and setting up cryptocurrency wallets in more detail here.  Next, you'll have to find a reliable exchange to buy EOS. Currently, the only way to directly buy EOS with USD is through Bitfinex. However, that site is not particularly user-friendly.
If you'd like to buy EOS with a credit card, PayPal, or bank account wire, you'll have to buy another cryptocurrency, like Bitcoin, and convert it. Binance and Kraken are great choices with a reputation for security. Once you've bought your EOS, download it to your wallet to store it safely. Hopefully you've got some great dApp ideas you're ready to test out!