This story contains sexually explicit content and language.
In the last few years, virtual reality has exploded, putting the action on screens directly in front of our eyes. As with every great technology before it, from the printing press to VHS and DVDs, pornography is at the forefront of innovation. HD VR porn videos are all over the internet; from big budget 4K virtual reality porn productions to humbler indie takes on XXX VR. Finding the best VR porn is work. That's why you have us.
There's already a big world of virtual porn out there to explore. But before you invest in an expensive VR rig, you should know the pros and cons of getting off to VR videos. Thankfully we're professionals, and we can help.
---
Whats great about HD VR porn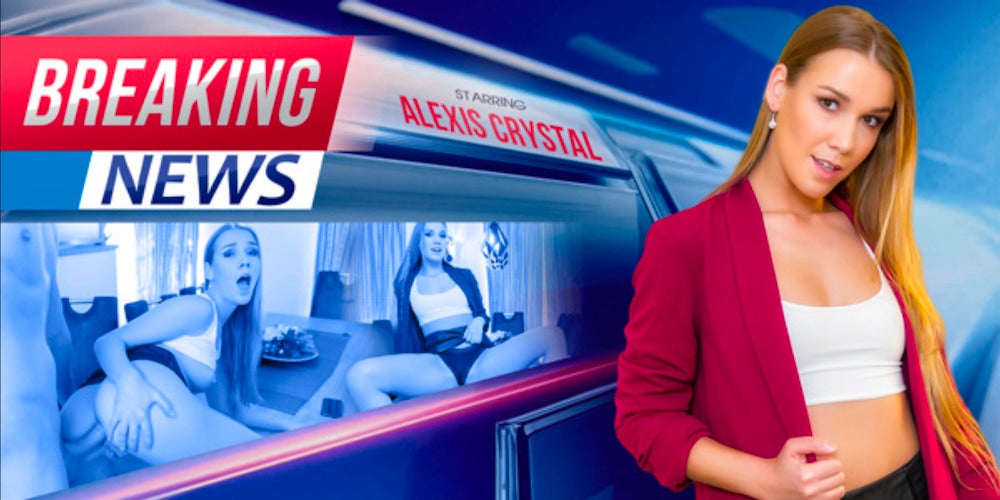 As someone who writes about porn for a living and has watched porn for over 20 years, the idea of VR porn originally felt superfluous. Perhaps it's the ingrained cultural stigma surrounding pornography, but the very idea of VR sex vids felt over the top. Thankfully, actually experiencing adult VR content showed me a whole new world hidden in a pair of glasses.
Whether you watch HD VR porn downloads or stream over your favorite app, virtual reality pornography is an otherworldly experience. Modern life is stressful. When you're watching traditional porn, no matter how good it is, you're still incredibly aware you're a person masturbating at home. The fantasy is all in your head and on your screen. VR porn on the other hand helps takes your solo masturbation sessions into an adult virtual world.
With a good pair of headphones and VR goggles, every time you press play button takes you to an entirely different space. Getting a blowjob in a drive-in movie. Seeing a lesbian scene from the virtual eyes of one of the women. Having sex with a superhero between missions. Particularly in a post-COVID world where we spend more time than ever before inside our apartments, VR porn offers a sorely needed sense of escape. Particularly if you couple the experience with a sex toy for an extra layer of separation.
The only problem with VR porn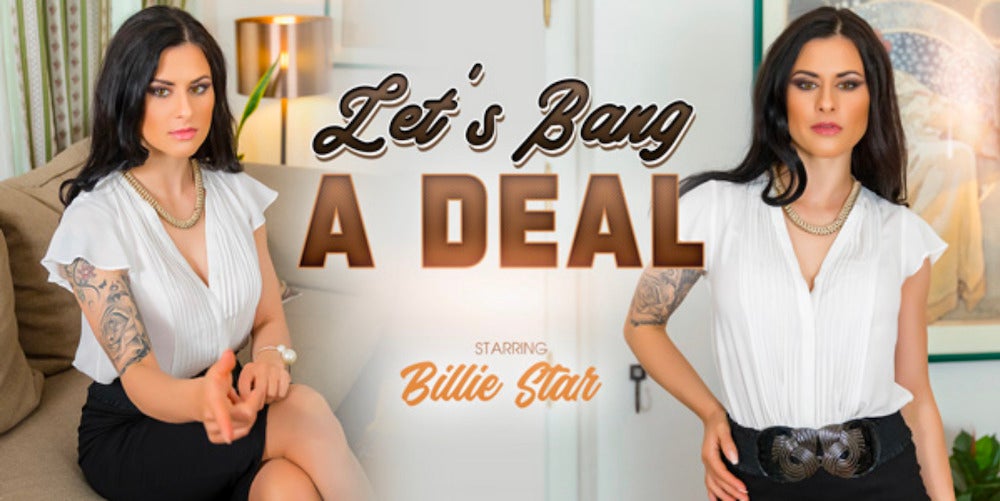 Total immersion is the best part of VR porn, but it's also its only real issue. Watching VR porn is a uniquely vulnerable experience in a way that normal masturbation can't compare to. First off, while watching virtual reality porn you're effectively blindfolded. That makes it more difficult to tell when someone is about to enter the room. Additionally VR porn is a full sensory experience. Unlike normal porn, you'll be missing out if you don't have the volume on. That means watching blindfolded with headphones on.
Accordingly, make sure that you watch VR porn with a locked door unless you've got very pervy roommates or a super cool spouse. Sure, you could watch VR porn without headphones, but you'll still be blindfolded and only getting half the experience. Don't be embarrassed. There's something silly about the first time you put on space-age technology to improve your masturbation sessions. But silly doesn't mean bad.
Embrace the moment, make sure no one can walk in on you, and enjoy VR porn for all it has to offer. Just make sure to figure out in advance how you'll handling cumming. We suggest using more paper towels than you usually bring. Aiming blind can be complicated. Give yourself enough Bounty you won't miss and need to apologize to your cat.
How to watch HD VR Porn
Making the dive into HD VR porn isn't like watching normal porn. Watching normal porn simply requires a WiFi connection, a hand, and a few minutes of privacy. You can accidentally watch normal porn while browsing Twitter. VR porn requires some buy-in, literally, by making you get VR googles. Still, VR porn isn't a rich man's game. Budget VR porn headsets like Cardboard by Google make virtual reality sex an actual for lusty humans regardless of economic class.
Select your VR headset
The first step of watching VR porn is figuring out what kind of headset you need. Google Cardboard is fantastic for checking out short free VR porn videos, but what if you want to play HD VR porn games? Your user experience will change dramatically if you have to hold the headset up to your eyes. We suggest at minimum investing in a headset with a headband that lets you wear it. VR porn is one of those activities where you'll want your hands.
Unless you're buying an expensive PC VR headset or Samsung VR headset, the most important aspect is your phone. There are plenty of cheap VR headsets out there that provide world-class experiences thanks to your phone's high resolution. It's possible to find a headset that uses your smartphone, attaches to your head, and has build-in headphones for under $60. Do a little shopping before you buy. If you need help we've put together this handy guide to the best VR headsets for porn.
VR porn apps for Android and iOS
Now that you have your headset you just have one step left before private time can begin. Unless you have a powerful computer or an expensive PlayStation VR rig, you're probably going to be watching your VR porn on your smartphone.
Don't worry, you can still all VR porn has to offer, including 360-degree VR videos perspective, on your smartphone. You're just going to need an app to manage and view that content. Here's our guide to the best VR apps for your smartphone, whether you're on iOS or Android.
Find VR porn videos
Now that you've got your headset all picked out, it's time to thinks about how to find VR porn videos. The porn industry is in a boom; accordingly there has never been more free VR porn or high end pay VR porn available on the market. Virtual reality porn sites are just like normal porn sites, ranging in cost and features depending on what you're looking for.
From the cosplay dreamland of VR Cosplay X to VR porn games, there's plenty of corners of the virtual reality porn world to explore. But first, let's explore some of the best traditional VR porn sites to get started.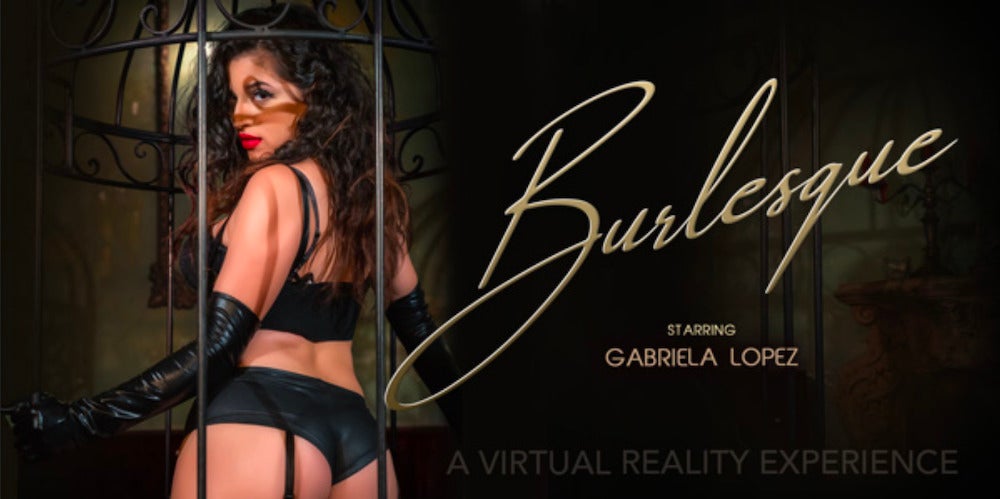 Even in the over-saturated HD VR porn market, VR Bangers stands out from the pack. With almost 400 scenes in its library, VR Bangers have made up for a lack of back catalog by releasing a steady stream of world-class Ultra HD VR scenes. You'll find megastars like Aidra Fox, Riley Steele, and Maitland Ward next to the rising stars of tomorrow. Currently shooting in up to 6K, VR Bangers scenes look better than almost anything on the market. The only downside is the daily download limit. VR Bangers has stunning, creative, and high-quality scenes almost any porn fan will love, making it one of the best VR porn sites.
---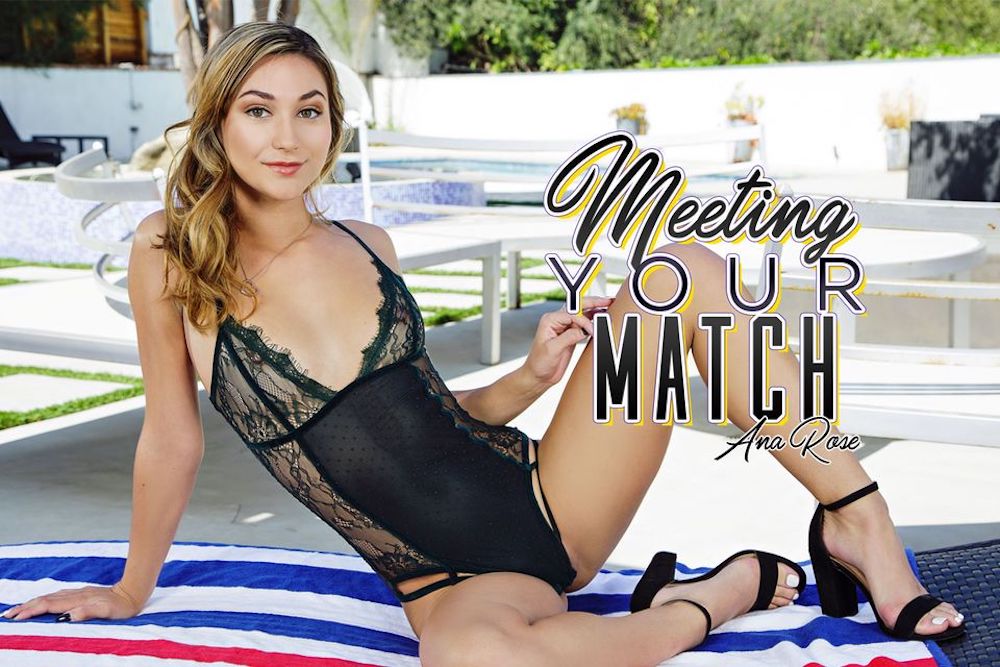 Another major player in the HD VR porn world, Badoink VR wants to help you help yourself. Plus, when you sign up for a subscription, they'll send you a free Google Cardboard VR headset to use with your smartphone. No wires, no expensive start-up costs, just use the phone you have. Badoink VR also showcases some of the bigger mainstream porn stars in the world. If you're looking for your Riley Reid and Tori Black, this is the place to go. High-quality content from the stars you already know.
---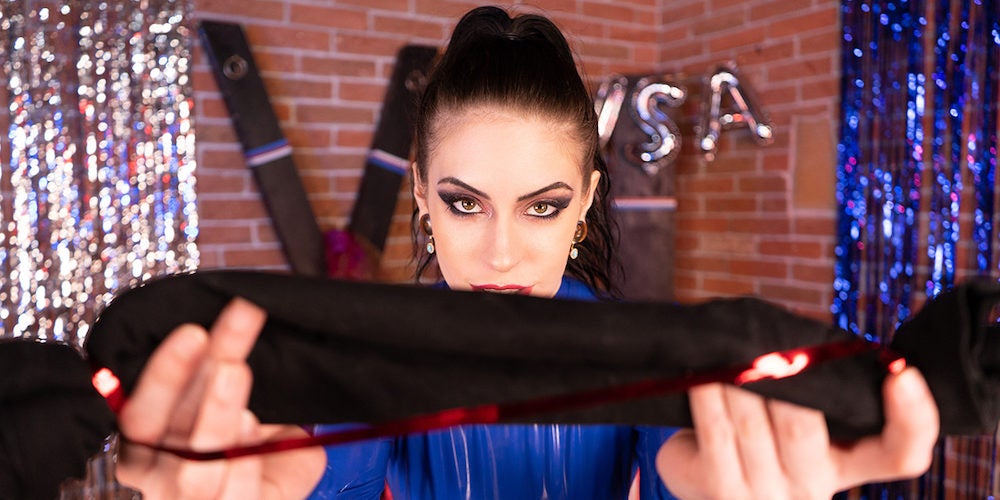 When it comes to finding the right content, you have a wide range of options. Virtual Real Porn is an industry leader, releasing two new videos a week and featuring compatibility with almost every currently available VR format. It's subscription-based, but you get eight new videos a month.
With tons of existing content and new HD VR porn videos every week Virtualrealporn.com is an incredible starting place for new users. Their videos support teledildonics, allowing you to connect your sensor to a smart sex toy that synchronizes with the action on-screen. They also feature videos across a wide range of interests, so it's not just traditional straight porn. They also offer gay, transsexual, and lesbian focused subscriptions for different kinds of viewers.
---
Kink VR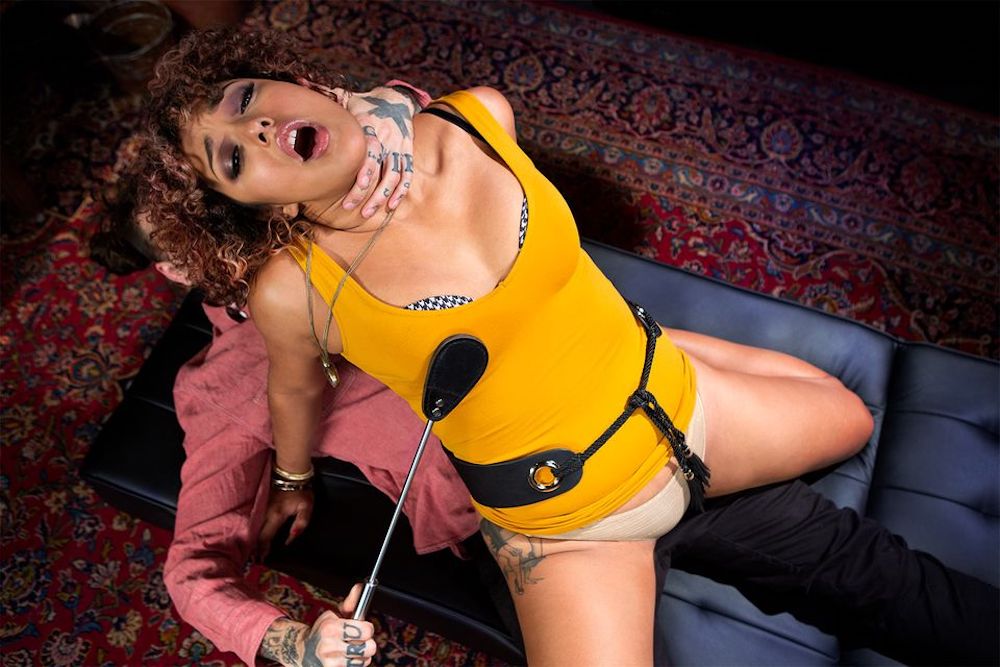 KinkVR is the industry leaders for BDSM, hardcore, and subversive VR pornography. Its movies aren't for the faint of heart, but with HD VR porn, you can almost feel the whip swinging towards you. KinkVR supports Oculus, Samsung Gear, and smartphones. It doesn't have as much content as many of its peers, but KinkVR is one of the few people focusing on these fetishes at the moment.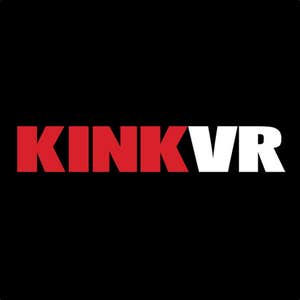 | | |
| --- | --- |
| 1 scene trial | $1.00 |
| 1 month | $24.95 |
| 12 months | $90.00 |
---
Virtual Real Gay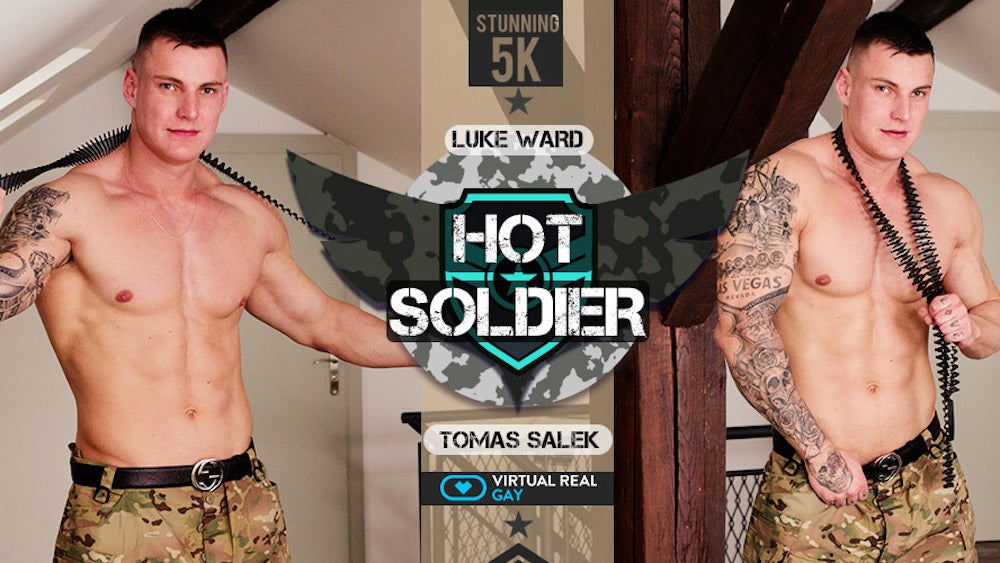 Say hello to the first exclusively gay virtual reality porn website on the web. Founded in 2015, Virtual Real Gay supports a wide range of VR systems with a wide range of prices. Memberships start at just $32.65, with deep discounts for subscribing for up to a year. Many of Virtual Real Gay's videos support teledildonic technology, so if you have a smart sex toy, and want to get in on the action, you can. With over 140 videos, ranging from parodies to traditional hardcore, Virtual Real Gay should be your first stop for experiencing men who love men in VR.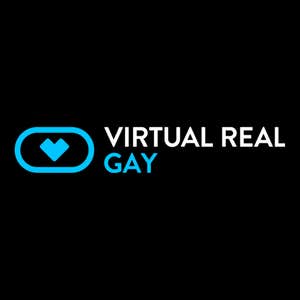 | | |
| --- | --- |
| 1 month | $24.99 |
| 3 months | $32.65 |
| 12 months | $125.28 |
| Lifetime | $455.96 |
---
---
---
Editor's note: This article is regularly updated for relevance.
The Daily Dot may receive a payment in connection with purchases of products or services featured in this article. Click here to learn more.