Instagram finally added verified accounts on its platform, but now the question is…How do you get one?
If you're interested in becoming verified on Instagram, here's what you need to know to start the process—and perhaps earn a little blue checkmark next to your name.
What is a verified account on Instagram?
Verified accounts on Instagram are a lot like verified accounts on Twitter or Facebook. They signify a prominent user, usually with thousands or millions of followers. Verified accounts on Instagram belong to public figures, celebrities, or global brands that could be confused with fan accounts or impostor accounts on the social network.
You can spot verified accounts by the badge to the right of the profile name.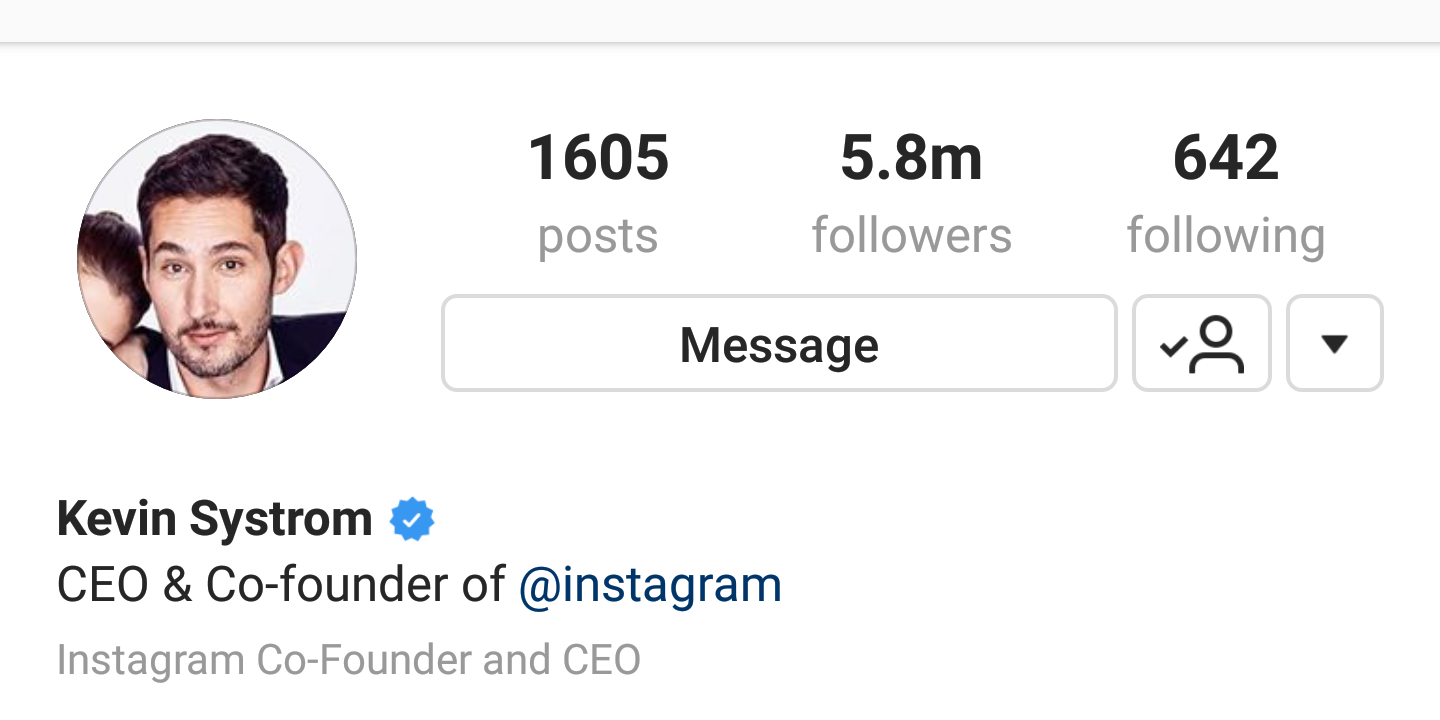 How to verify an Instagram account
Applying for a verified account is relatively straightforward. From your own profile page, tap the settings icon in the upper right, then tap Settings. Under the Account section, tap Request Verification. You're then taken to a screen where you'll need to enter your account name, your legal or business name, and a copy of your government-issued photo ID (or business documents such as a tax filing or articles of incorporation). Then, tap Send, and Instagram will review your request.
Instagram doesn't specify how long it'll take to assess requests; it's likely that the amount of time it takes may relate to the volume of requests it's recently received.
READ MORE:
Who gets approved?
Not everyone who applies for a verified account will be approved. In fact, some with more than 1,000 followers have already been turned away. Instagram designed verified accounts for public figures, celebrities, and global brands that could be confused with popular fan accounts or fake accounts also on the platform. However, a number of accounts are already verified, including Instagram founder Kevin Systrom, Yosemite National Park, Kim Kardashian, and the Baseball Hall of Fame.
Instagram also outlines four qualities that verifiable accounts should possess: They should be authentic, unique, complete, and notable. This means that accounts should represent a real person or business entity; that it should belong to a unique presence, not a general interest account (like one that aggregates vacation pictures); it must be public, have a bio, profile photo, and at least one published post; and should belong to "a well-known, highly searched for person, brand or entity."
Accounts requesting verification should also not contain "add me" links to other social media sites, Instagram says. Paid or promotional accounts also will not be considered.
What happens if you're denied
If you apply for a verified account and are denied, you can try again after 30 days if you're adamant about adding the status symbol to your profile. Instagram also reserves the right to remove verification. It'll consider this if an account tries to advertise, transfer, or sell their verified badge, or if you use your profile to promote other services. Instagram may also revoke your verification if you try to verify your account via a third party. (A note: Instagram will never charge for verification status, so if an app or service tries to charge you, you're being scammed.)
If you aren't verified on Twitter, you can alternatively prove the legitimacy of your account by linking to your official website, a verified Facebook Page, your YouTube account, or a Twitter account, if you don't already.
Need more help? Here's how to repost on Instagram, how to post longer videos to Instagram, the easy way to save Instagram videos, and the simple way to add music to your Instagram videos. You can also download full-resolution Instagram photos.
If you're looking to spice things up, here are some tips for Instagram flirting and how to find porn on Instagram (and instructions on how to clear your search history). If you're feeling petty, here's how to tell if someone blocked you on Instagram and see all of the people who unfollowed you. You can also disconnect Facebook from Instagram or unblock someone. For more tips, see our ultimate beginner's guide to Instagram.