Both vapes and e-cigarettes have been in the news recently, as the federal government and states work on varying degrees of bans on the devices.
However, while the terms "vape" and "e-cigarette" are thrown around a lot, there is a difference between them, and that distinction could potentially be important as the federal government continues to work toward finalizing a policy that would ban flavored e-cigarettes.
Here's a quick refresher on what each device is.
Vape vs e-cigarette
What is an e-cigarette?
An e-cigarette looks like, well, a longer cigarette. In fact, sometimes these devices are referred to as "cigalikes."
Essentially, instead of filling a tank like a vape, most e-cigarettes have a battery element (either rechargeable or disposable) that attaches with a pod or cartridge that is filled with an e-liquid which is heated and turned into vapor. They tend to be small and contain few frills.
E-cigarettes are probably the more visible of the two ways of vaping. They include products produced by major brands like Blu, Juul, and Logic. (Logic even draws a distinction between e-cigarettes and vapes on its website). E-cigarettes are also what you'd typically see behind the counter at a mini-mart or convenience store.
Some brands have several flavors to choose from, which has become a point of contention among both the federal government and states.
What is a vape?
Vaping is a bit more involved than simply attaching a cartridge to a battery. Most vapes include a larger battery area—some of which use lithium-ion batteries—that attaches to a tank that includes several parts. These are sometimes referred to as "mods."
Here's how a basic one works: Instead of attaching a cartridge, you have to put e-liquid into the tank. When a button is pressed on a battery fixture, the various components that make up the tank (including the "coil" that includes cotton that wicks up the liquid) interacts with the battery and heats up the e-liquid, turning it into vapor to inhale.
When the tank gets low, a person using a vape refills it with more e-liquid rather than just discarding a cartridge or pod as you would with an e-cigarette.
There are various different kinds of mods that are out there, some more complex than others and some that are said to get better flavor than others. Vapes tend to have a longer battery life than e-cigarettes.
You typically buy these kinds of materials at a vape shop. The flavors available to those who use this kind of device are pretty endless, with a variety of different options available at most shops.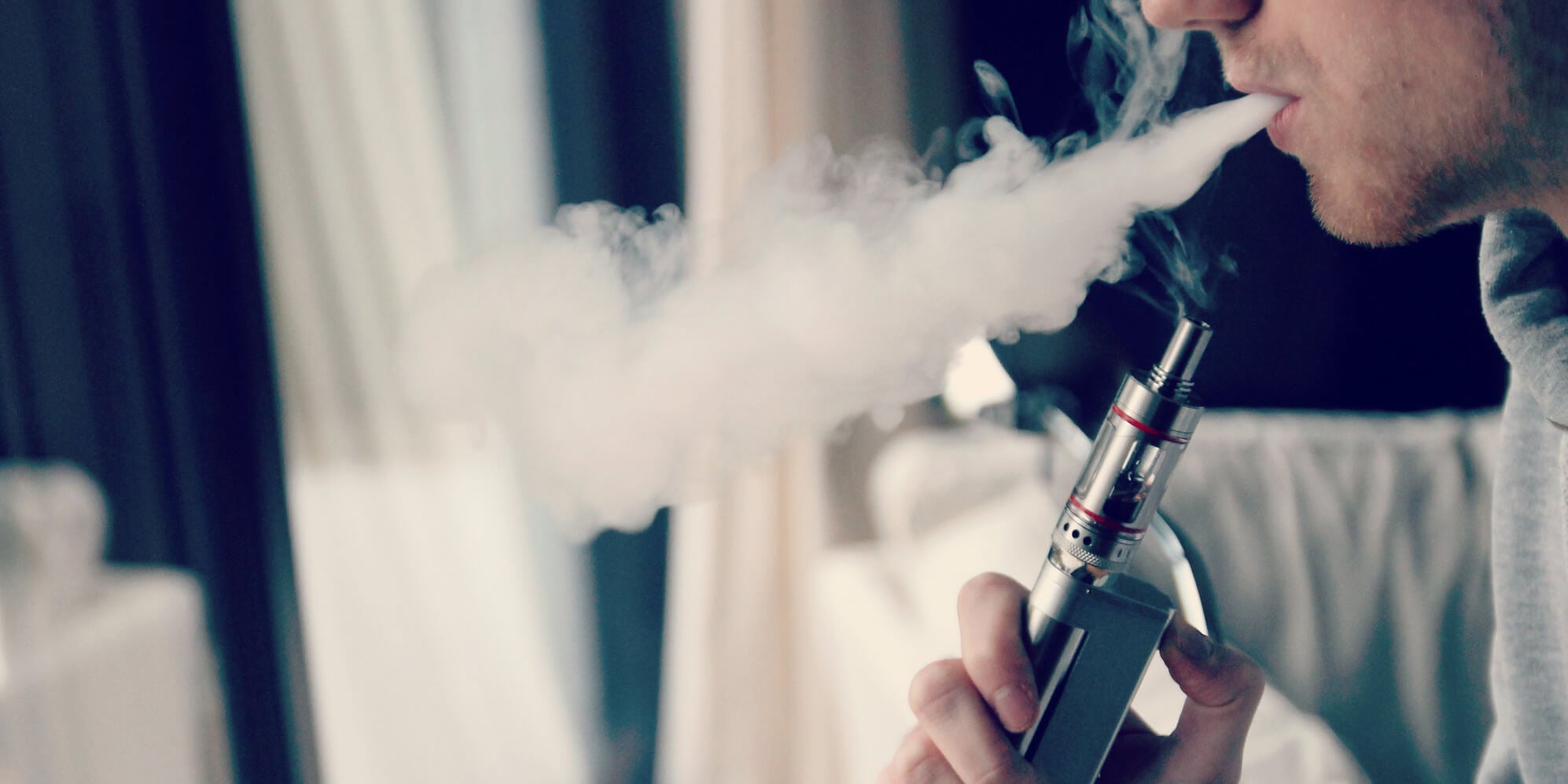 Vapes vs E-Cigarettes
Both vapes and using e-cigarettes achieve the same purpose: inhaling vapor (either with nicotine, or without), and involve the heating of some sort of liquid (either within a tank or via a cartridge).
So while vaping is the term for using these kinds of devices, what you are hitting could be either a vape or an e-cigarette.
READ MORE: