Uber is showing off its flying taxi ideas at the annual Elevate Summit this week. On Tuesday, we got our first look at a model of the concept aircraft it believes to be the future of transportation. But before it takes off, it will need a place to board and unload passengers, and it's not as easy as using your backyard. Uber proposes building "Skyports" throughout cities to act as helicopter pads for flying taxis.
Six architecture firms presented their winning designs for these futuristic airports at the event, and they look straight out of a blockbuster sci-fi movie.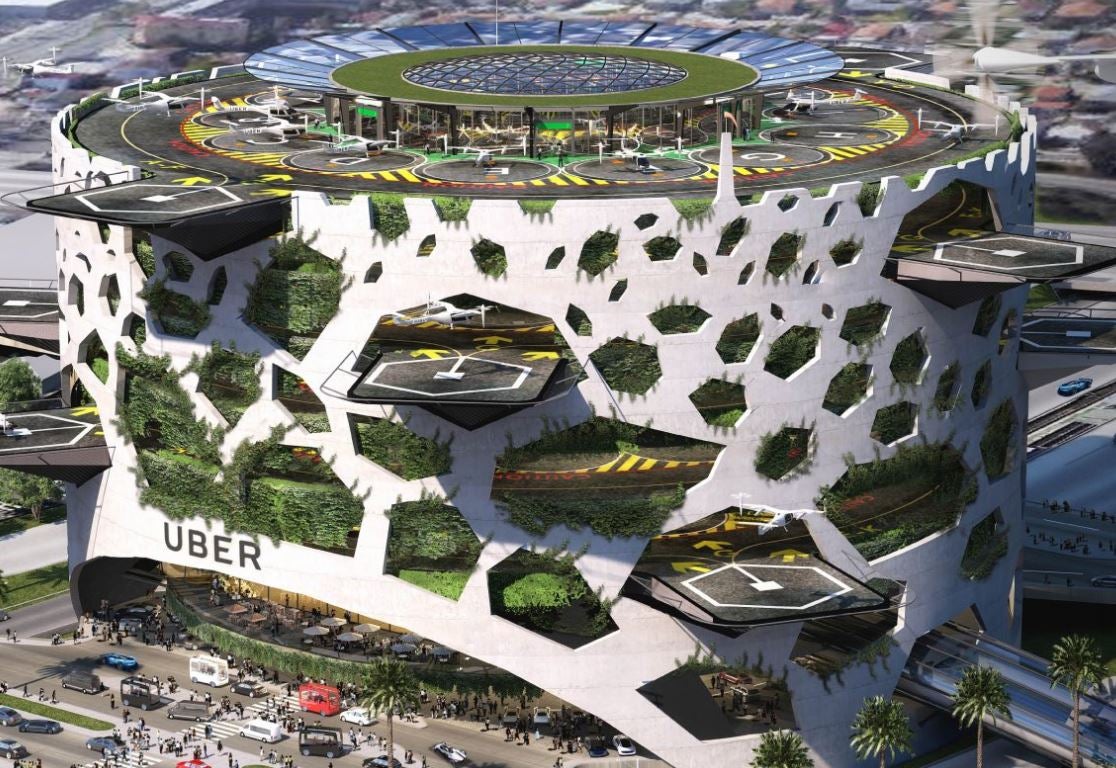 First up is a beehive-inspired concept by architecture firm Humphreys and Partners. The massive cylindrical structure can support 900 passengers per level every hour. The "Mega-Skyport" design can be expanded to include offices and retail spaces and sustainable materials on the facade mean the building can house farms and solar panels.
A more traditional concept from the same firm envisions a rectangular building made of concrete and limestone-producing bacteria that would sit atop an existing parking garage adjacent to a conceptual high-rise complex in West Downtown Los Angeles.
Pickard Chilton showed off its "Sky Tower" renderings (above). The company says 1,000 vehicles can arrive and depart from the tower every hour. Rising several stories in the air, the tall structure is actually made of multiple modules, which can be expanded, downsized, or rearranged as needed. The Sky Tower would sit on top of existing highway infrastructure, and since it's open on both sides, aircraft could quickly land, onboard passengers, and depart.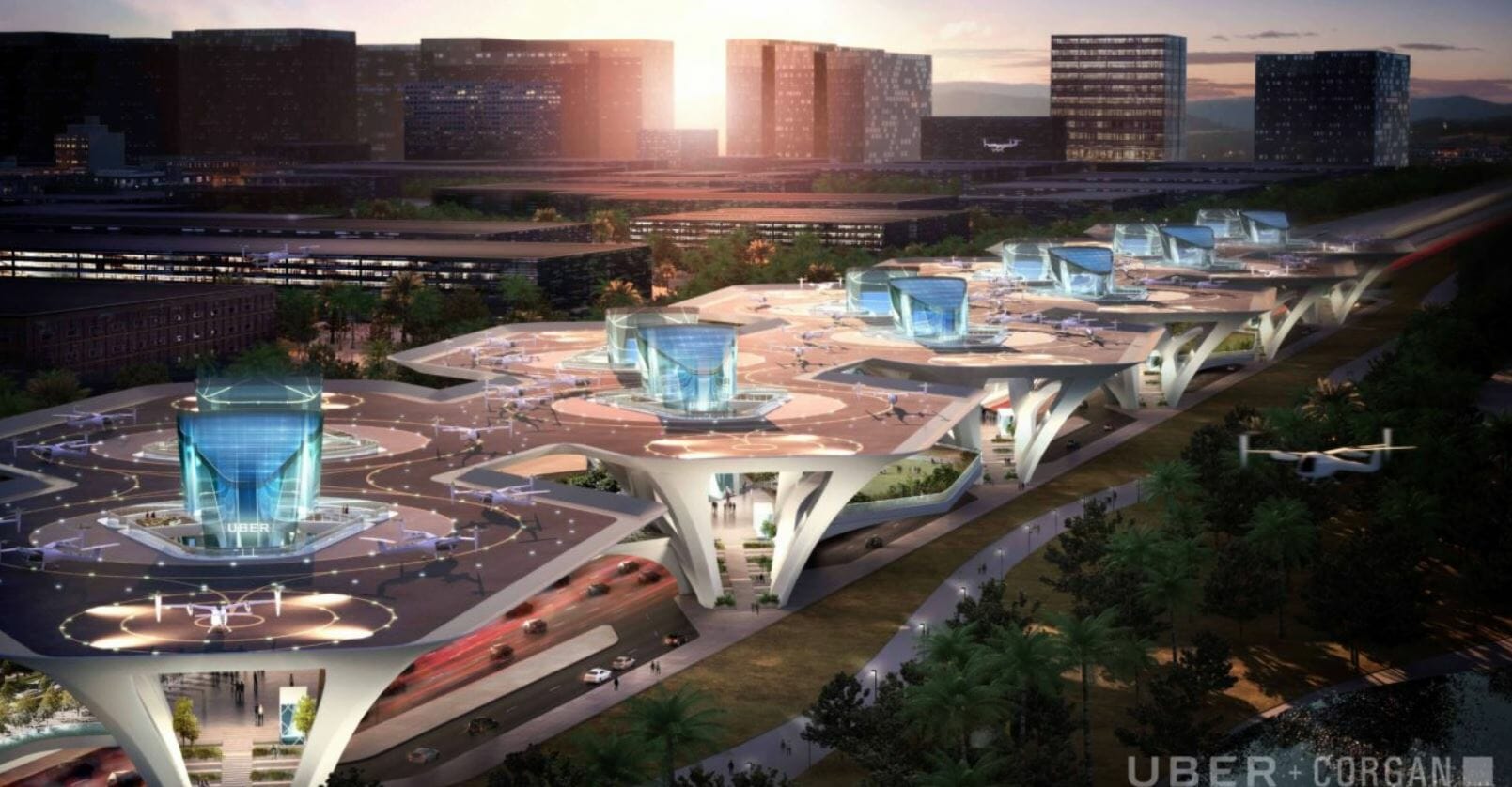 Texas-based architecture firm Corgan presented its Mega Skyport concept called Connect. It looks a bit like the Gardens by the Bay in Singapore. The tree-like structures are modular, so they can be stacked, added to existing infrastructure, or stand alone. At its maximum size, the sprawling structures can host 1,000 flights per hour.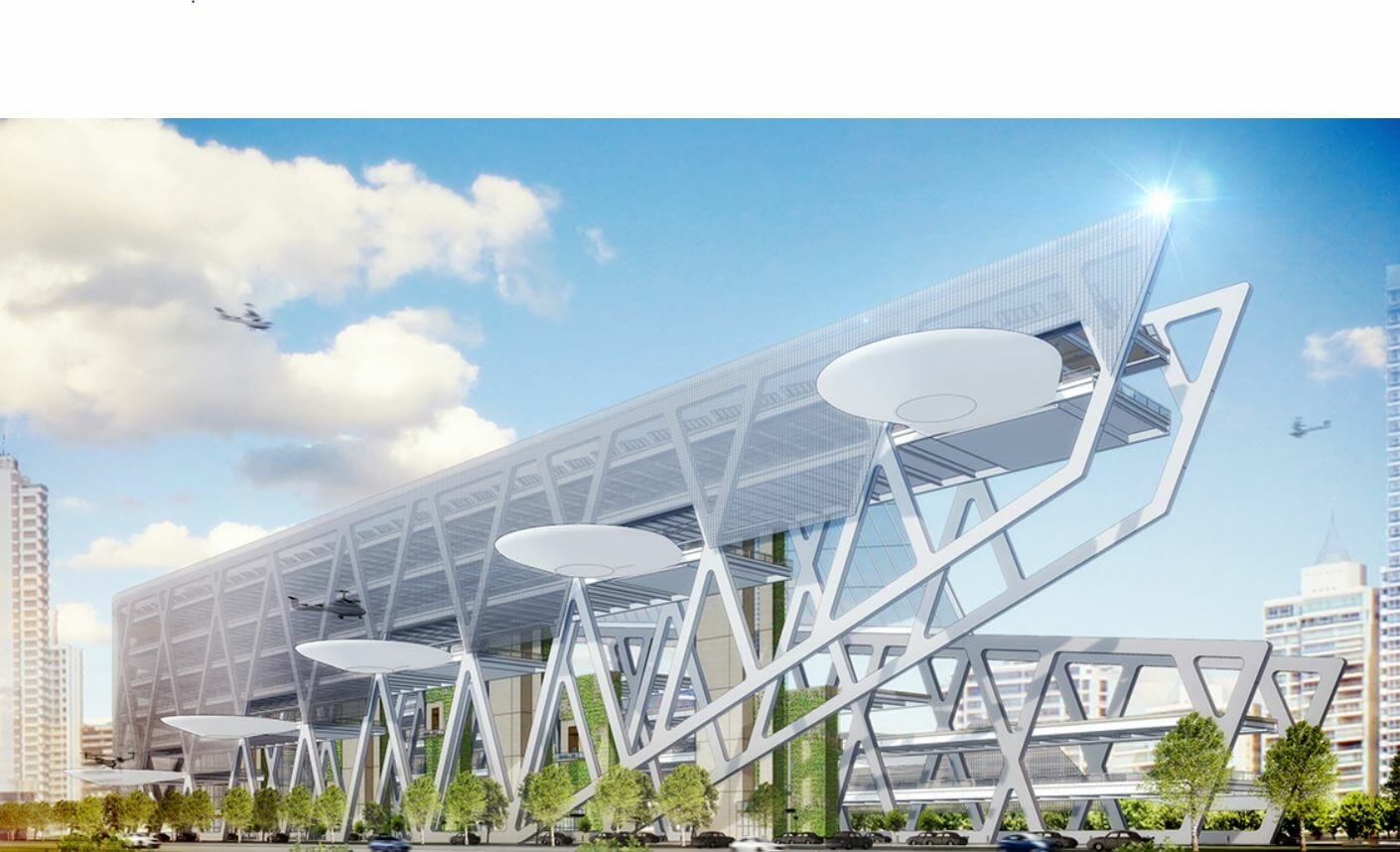 Perhaps the most familiar Skyport comes from BOKA Powell. It can also accommodate 1,000 takeoff and landings every 60 minutes. It features a photovoltaic sun shield on the outside, "vegetated walls," and supports an average takeoff of fewer than three minutes.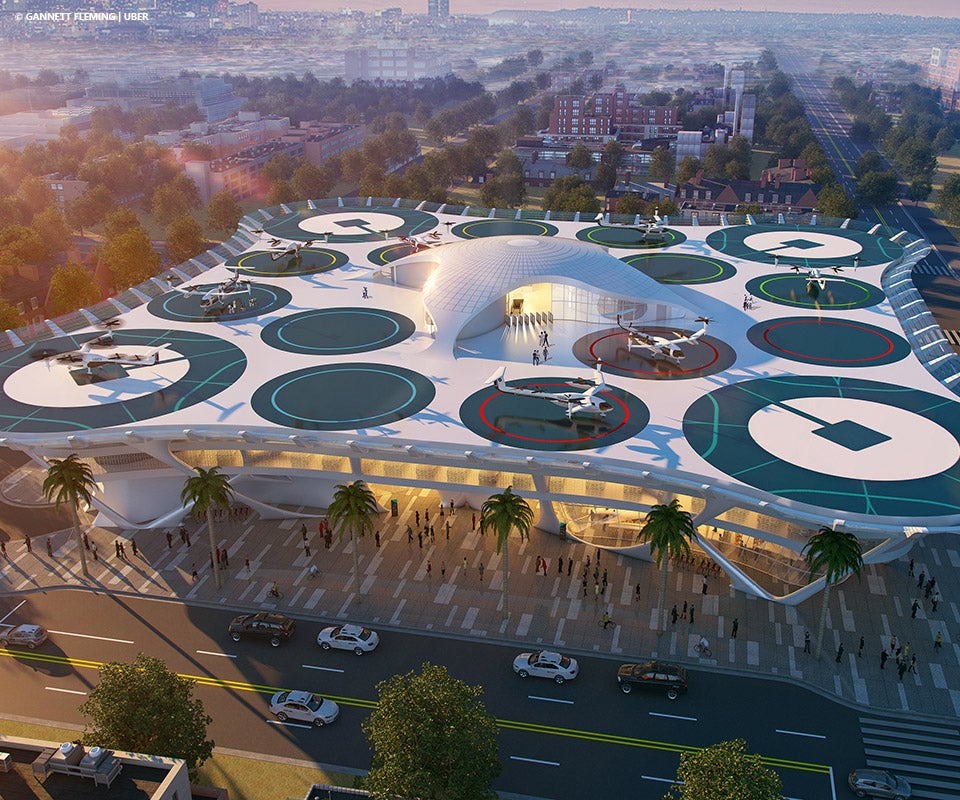 Gannett Fleming's design looks like an oversized game of Twister on top of a convention center. Called "the Paw," the structure could support 52 vertical takeoff and landing (VTOL) aircraft per hour per module. By 2028, it could accommodate 600 per module. Like some of the other designs, it brings nature into the environment with living walls and contains photovoltaic receptors for solar recharging.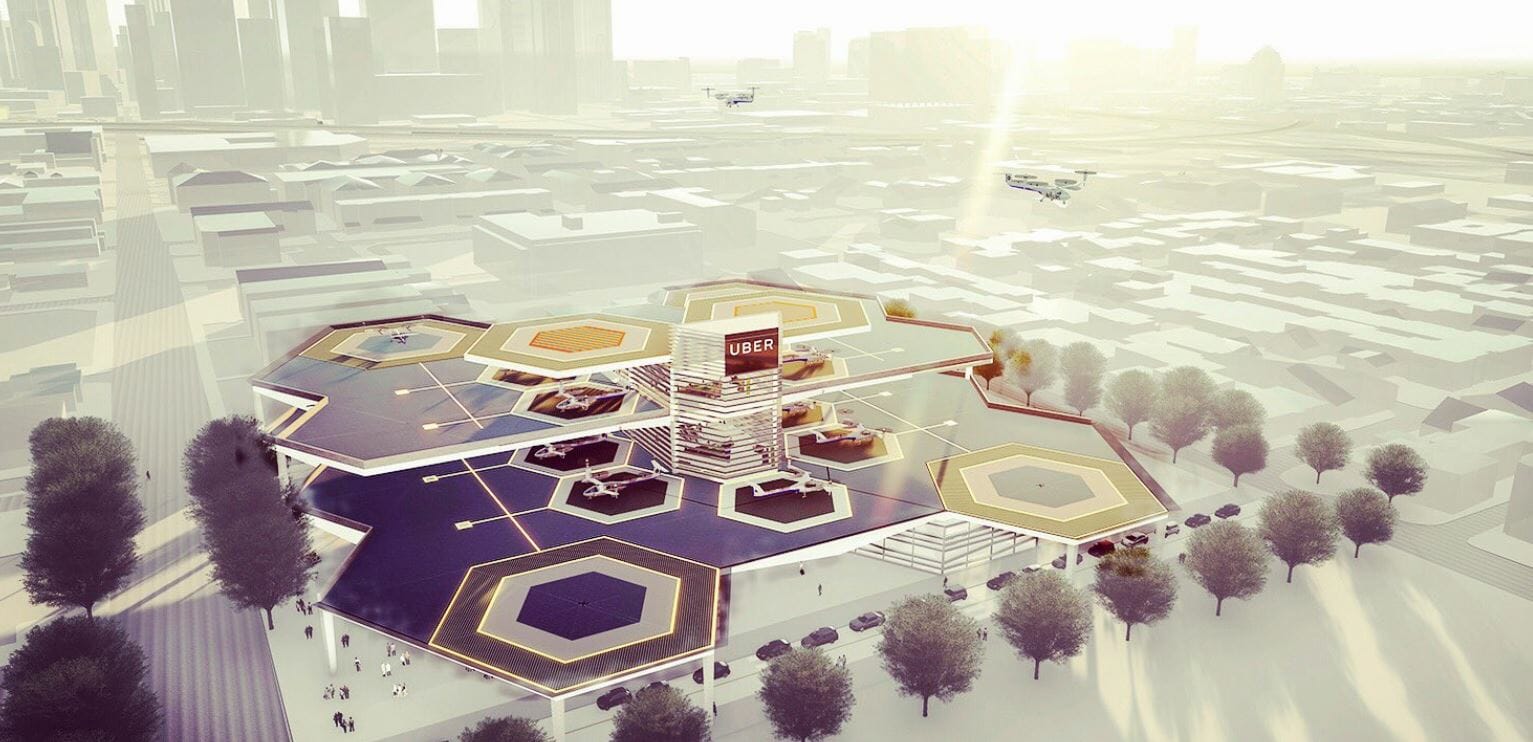 Last but not least is "the Hive" from the Beck Group. This rooftop design features a series of hexagons combined to create one large launchpad. It can be scaled up to support 1,000 trips per hour.
Sorry to break it to you, but these fascinating concepts are just that. Like concept cars shown off at auto shows to prove what companies are capable of, we'll probably never see anything that looks like this in our lifetime. Financial hurdles, regulatory roadblocks, and potential feasibility issues are just some of the reasons you shouldn't get your hopes up. Not to mention, we're still several years away from seeing the first commercial VTOLs take flight—if they do at all. But that doesn't mean we won't see elements from these radical designs somewhere down the line.