Following a commitment to "provide context" for possible misinformation, Twitter has begun slapping a warning label on any tweets linking the arrival of 5G in the U.S. and the spread of coronavirus.
However, the label that gets put on these tweets may perhaps be applied too liberally. Any tweet with the phrases "5G" and "coronavirus" (or even just "corona") can earn a label with a blue exclamation point that reads, "Get the facts about COVID-19," linking to verified information.
To illustrate the how simple it is to get the new label, Twitter user @Plinz made an example tweet. It did get a warning label.
"When the sun ejects material from its surface at an acceleration of more than 5G, corona flares can reach the orbit of the earth," @Plinz wrote.
He added: "that was the whole point [of the tweet]. Just say 5G + corona and Jack will augment your message. But say nothing in between, since twitter has good intentions but is not very smart; '5G triggers coronavirus' won't work."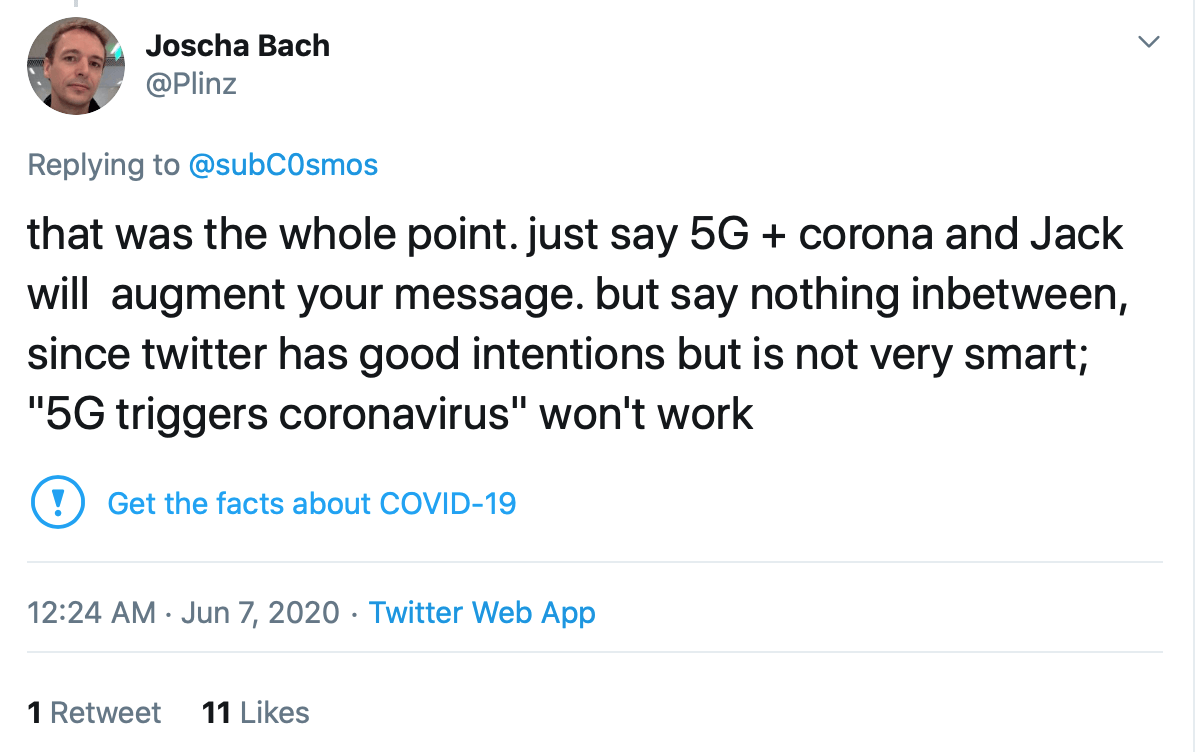 Ever since coronavirus burst onto the scene, conspiracy theories about it and 5G have persisted. Social media sites have attempted to aid in the discourse around it to mixed effects.
But now, people are tweeting just to troll this newfound discovery in Twitter's relatively weak labeling system.
"Hmmm today I will get the facts about 5G Corona," Twitter user @bee_of_the_bird wrote.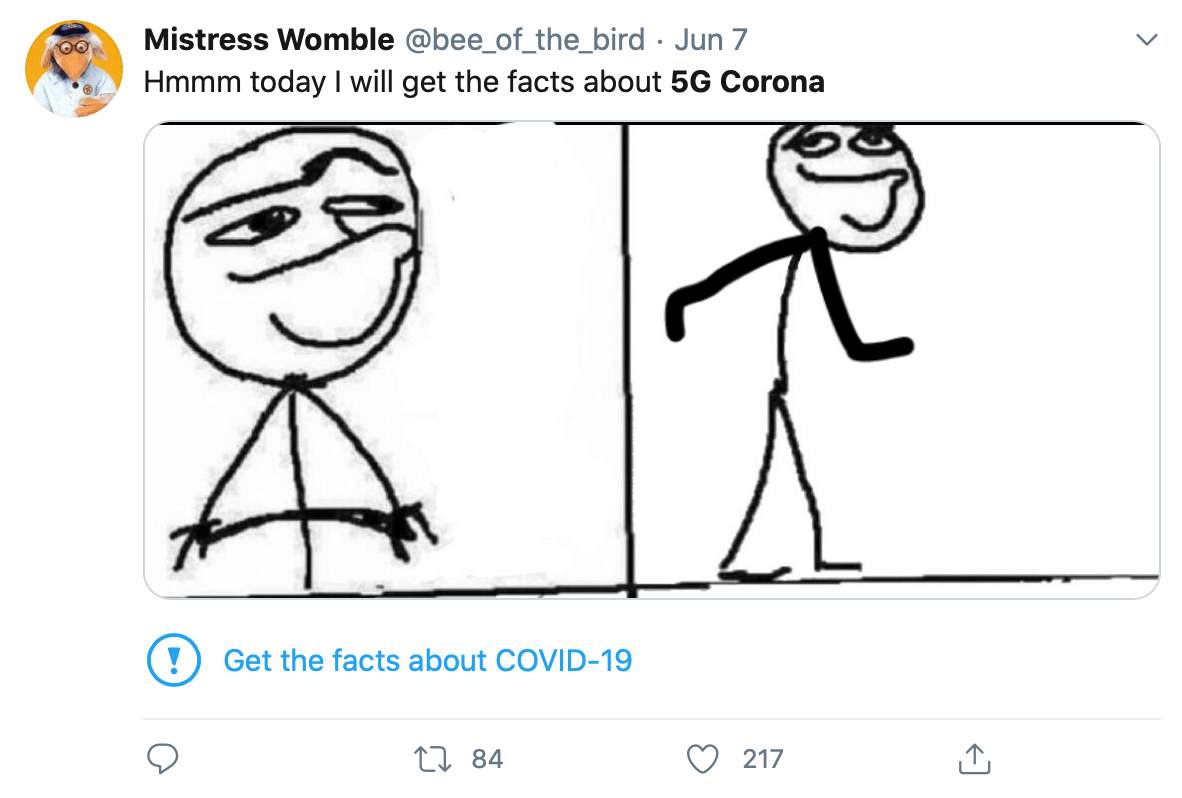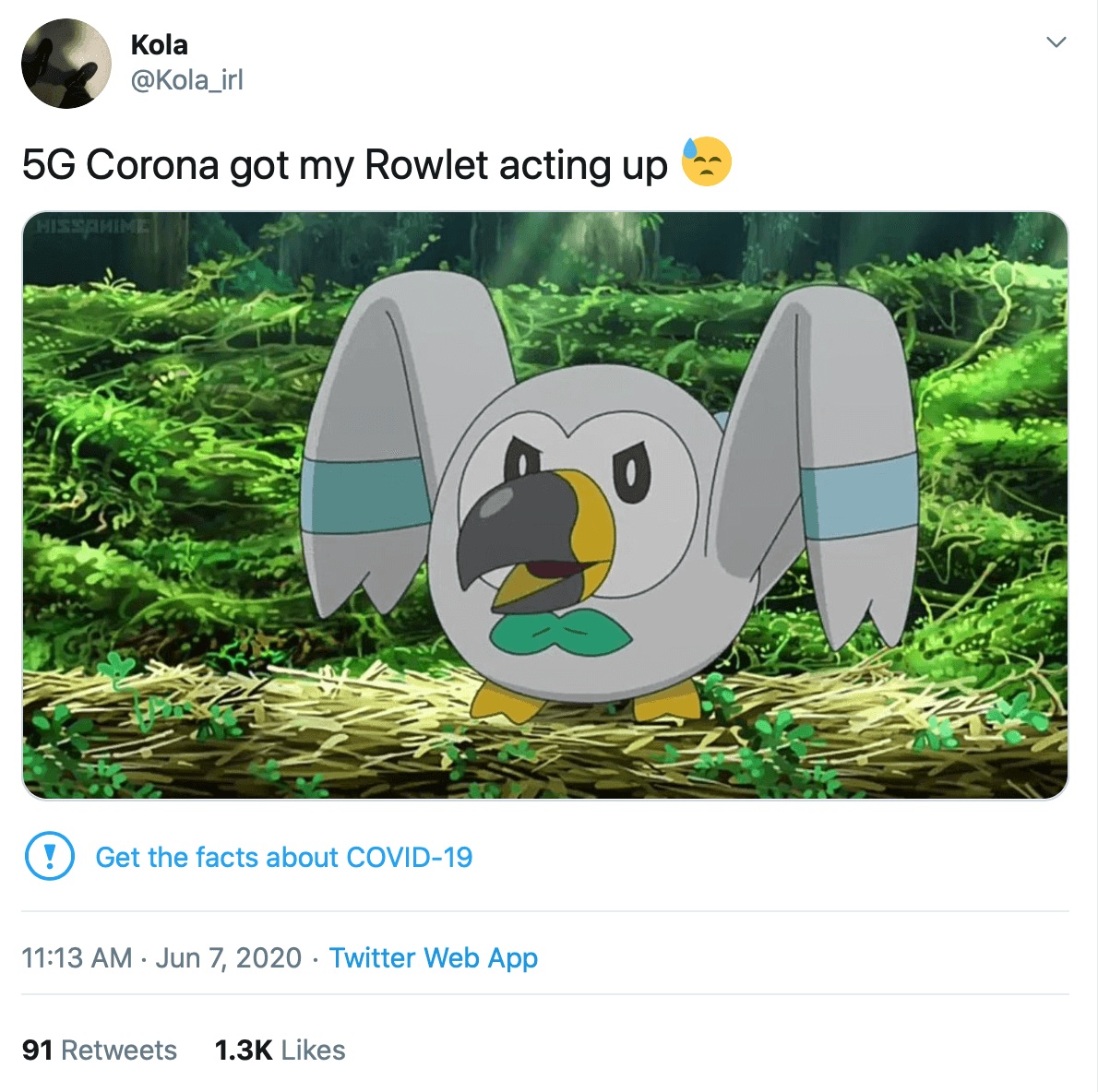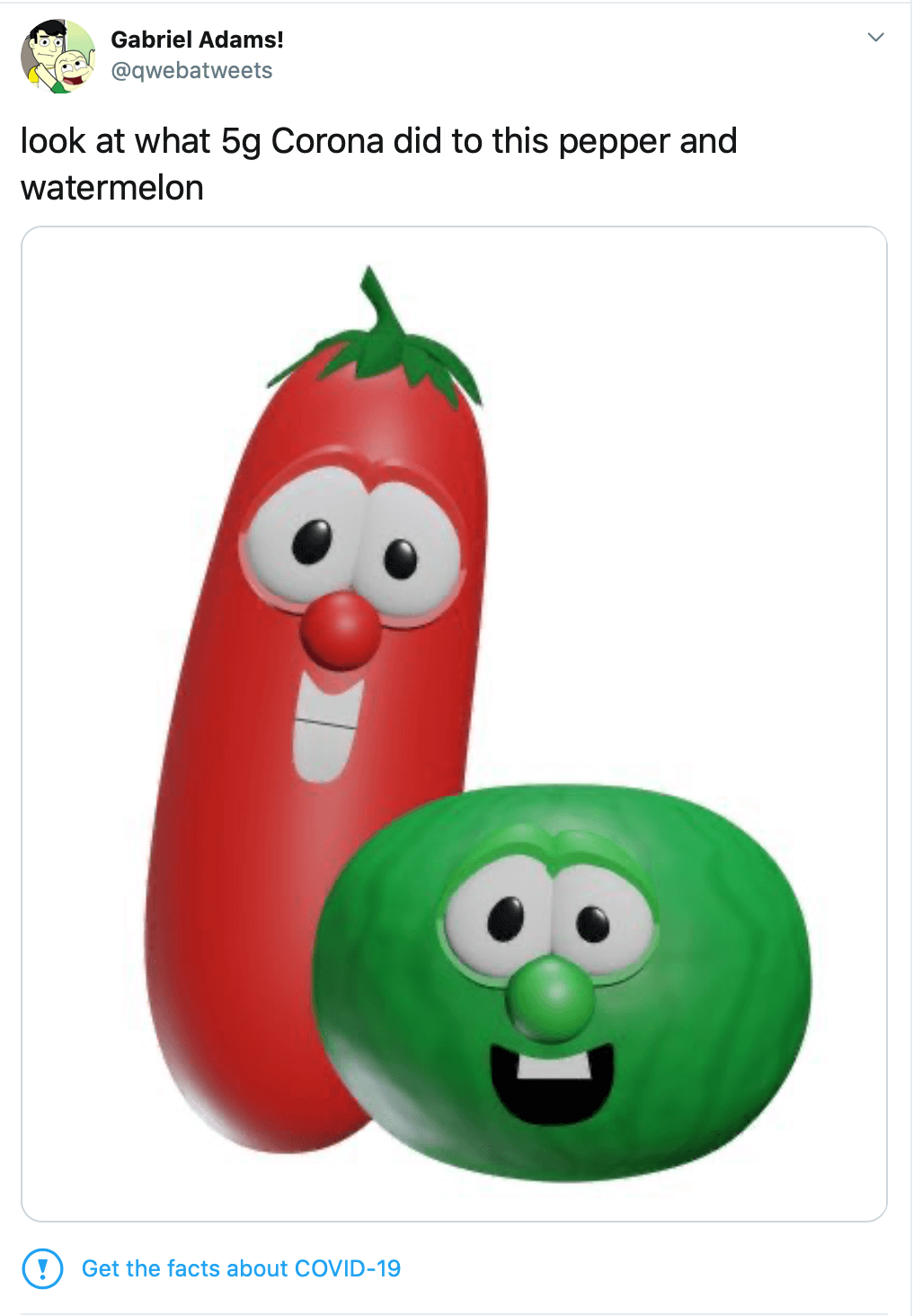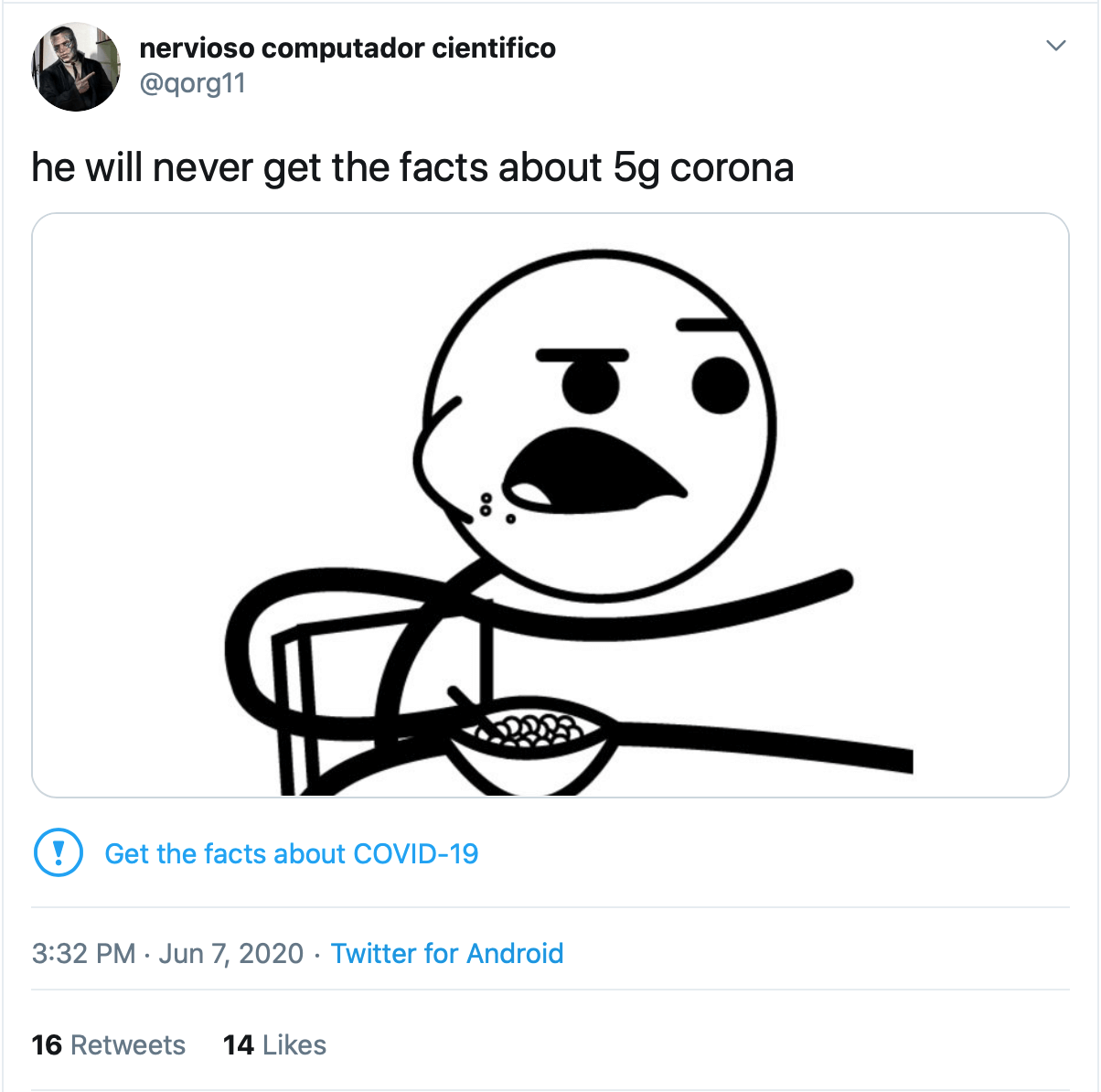 Facebook and YouTube have already committed to removing posts connecting 5G and coronavirus. Twitter said it is "prioritizing the removal of COVID-19 content when it has a call to action that could potentially cause harm."
"As we've said previously, we will not take enforcement action on every Tweet that contains incomplete or disputed information about COVID-19," a spokesperson told Business Insider. "Last month, we announced that we are introducing new labels and warning messages to provide additional context and information on some Tweets containing disputed or misleading information related to COVID-19."
READ MORE:
H/T Business Insider