When Tumblr released Tumblarity, its analytics feature, in May 2009, the community feared it would result in a vicious popularity contest, shifting focus away from quality to working the system for more followers. The site listened: About six months later, Tumblarity was shut down.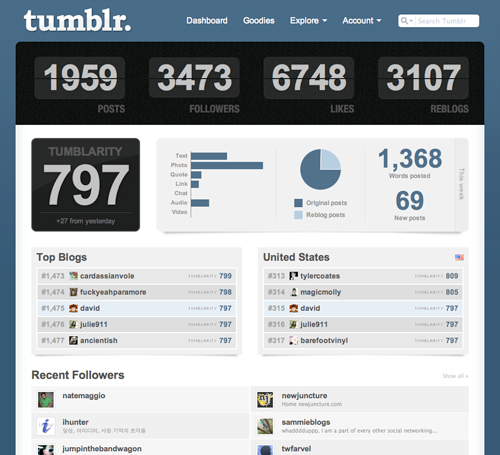 On Thursday, Tumblr released "Tumblarity 2.0," a pared-down version that allows users to track their follower count and notes. The latest feature, simply called Analytics, gives users insight into who follows them. But many just want it to disappear.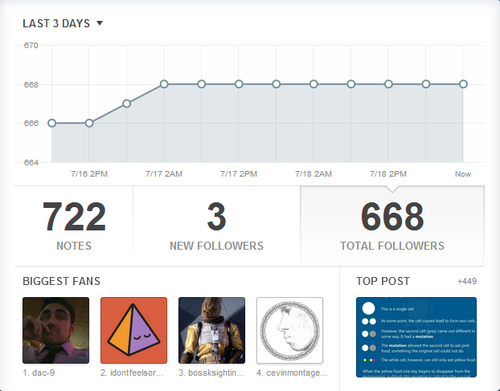 "Analytics are cool, but I feel like this will make me care more about numbers than self expression," sethpalmer3 blogged. 
Other users on Tumblr have argued that Analytics negatively affects users self-esteem and lets them know how "unpopular" they are.
Tumblr debuted the new feature on its staff blog Thursday, the same day it came under scrutiny for aggressively removing blogs flagged as "NSFW" or "Adult" from general searches and censoring tags like "gay," "bisexual," and "lesbian" from its mobile app. 
The release of the Analytics feature happened roughly two days after Union Metrics, Tumblr's official analytics partner, rolled out its own free statistics option that is similar to Tumblarity.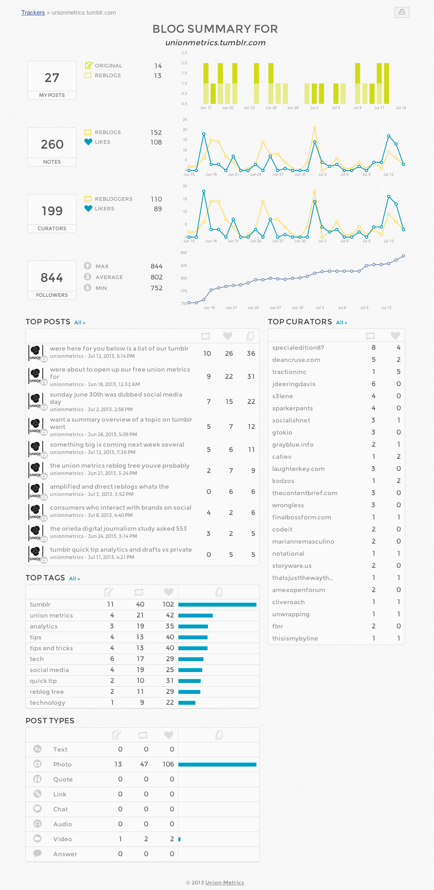 The following screengrabs are from users criticizing the new Analytics feature.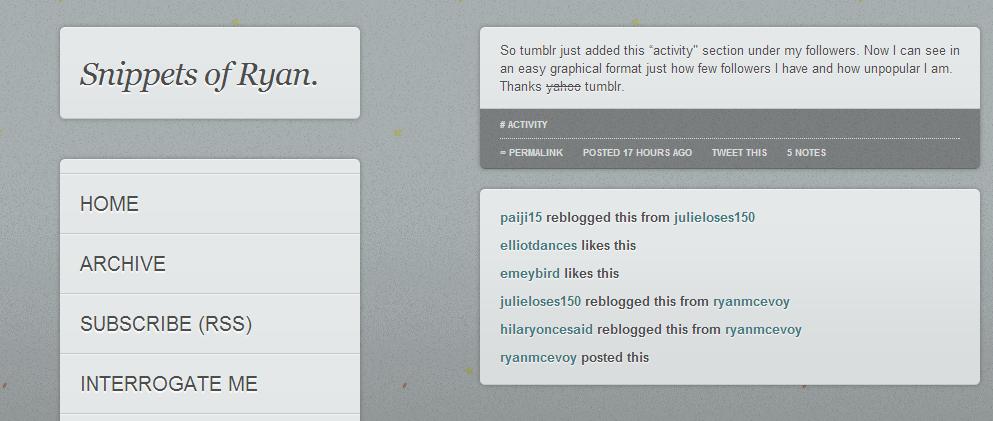 via ryanmcevoy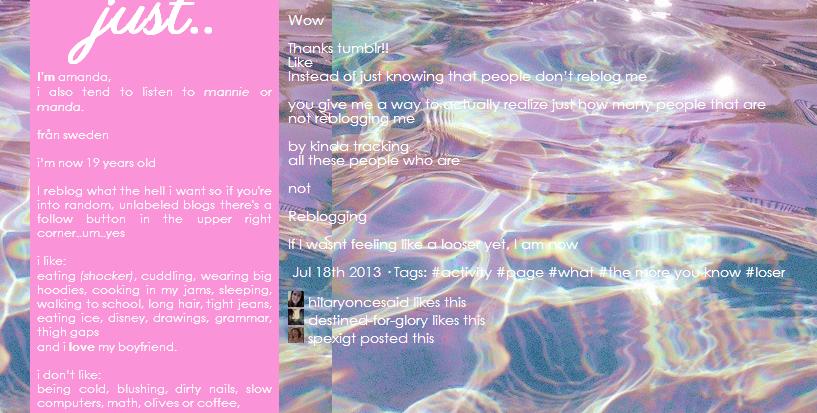 via spexigt

via reveling
via ididliterallynothingtoday

via cryingmonsters
Illustration by Fernando Alfonso III