After Fox News host Tucker Carlson disparaged efforts to support women in the military as "a mockery of the U.S. military," Twitter users responded by sharing the spectacular achievements of female service people that Carlson has yet to live up to.
Carlson's segment came in response to President Joe Biden saying he was working on improving the military experience for women,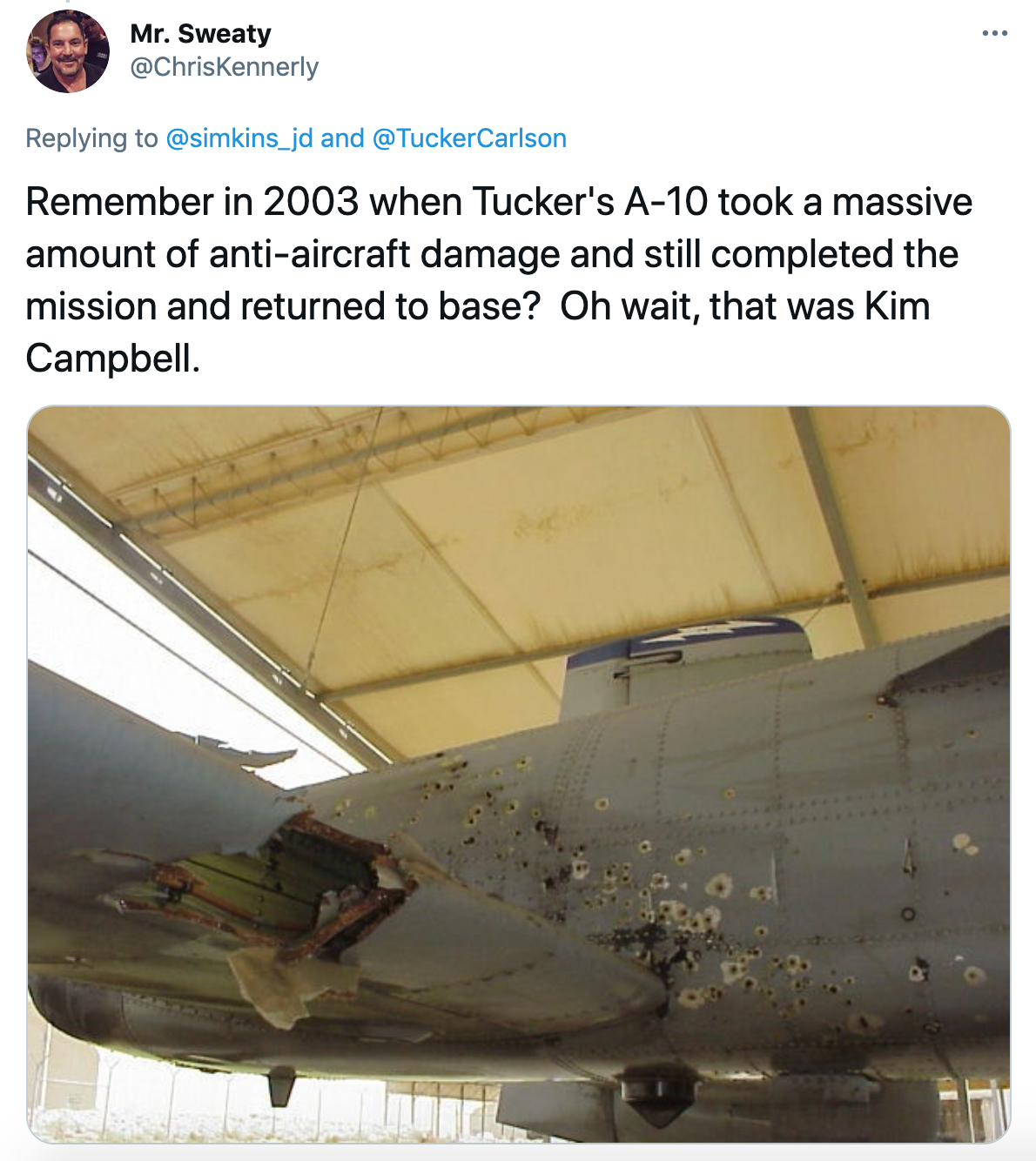 Started by Twitter user @simkins_jd, most of the tweets follow a similar format. It starts by attributing an act of bravery, skill, or self-sacrifice to Carlson. Then the tweeter self-corrects, naming the relevant woman who actually did it instead.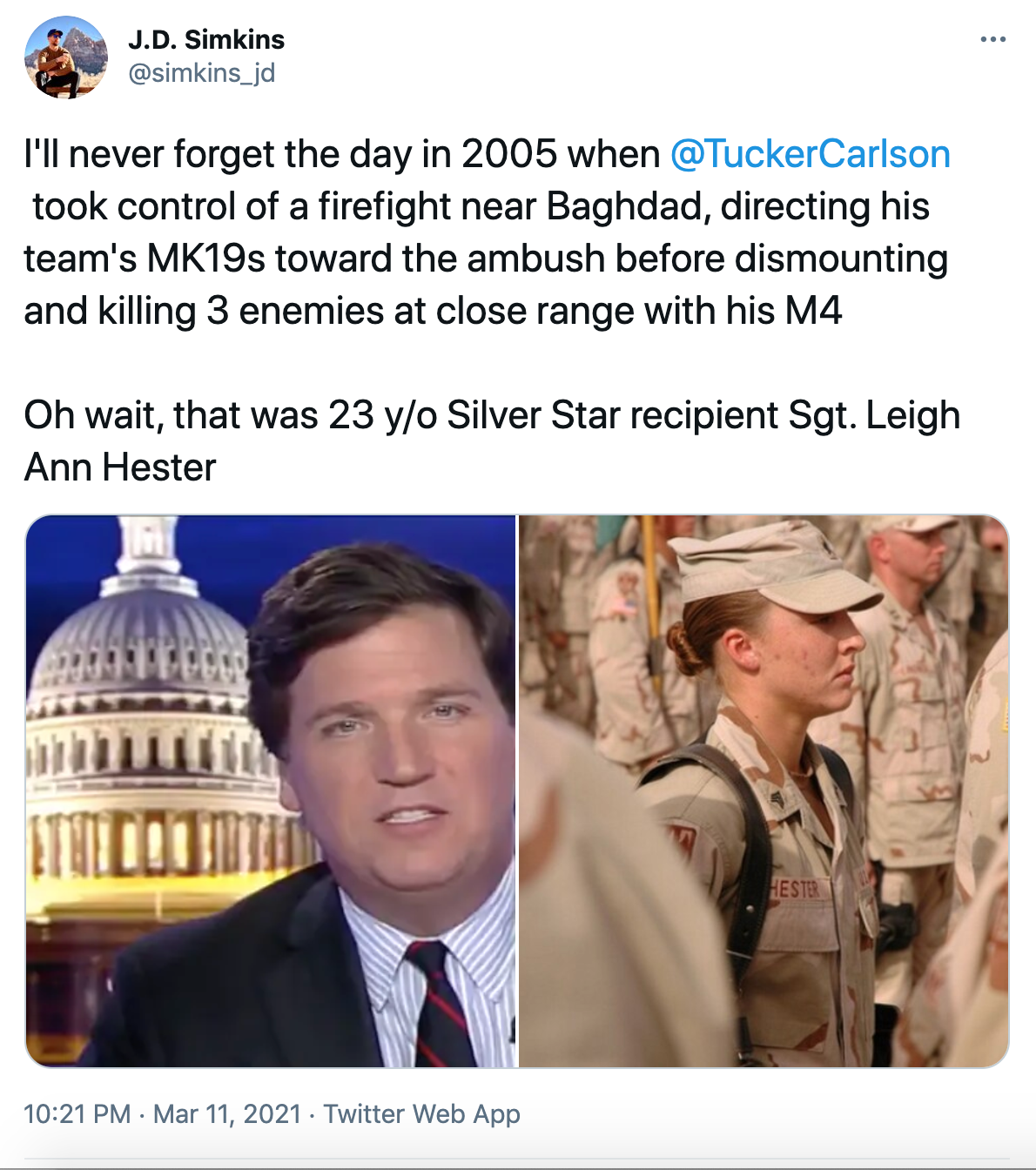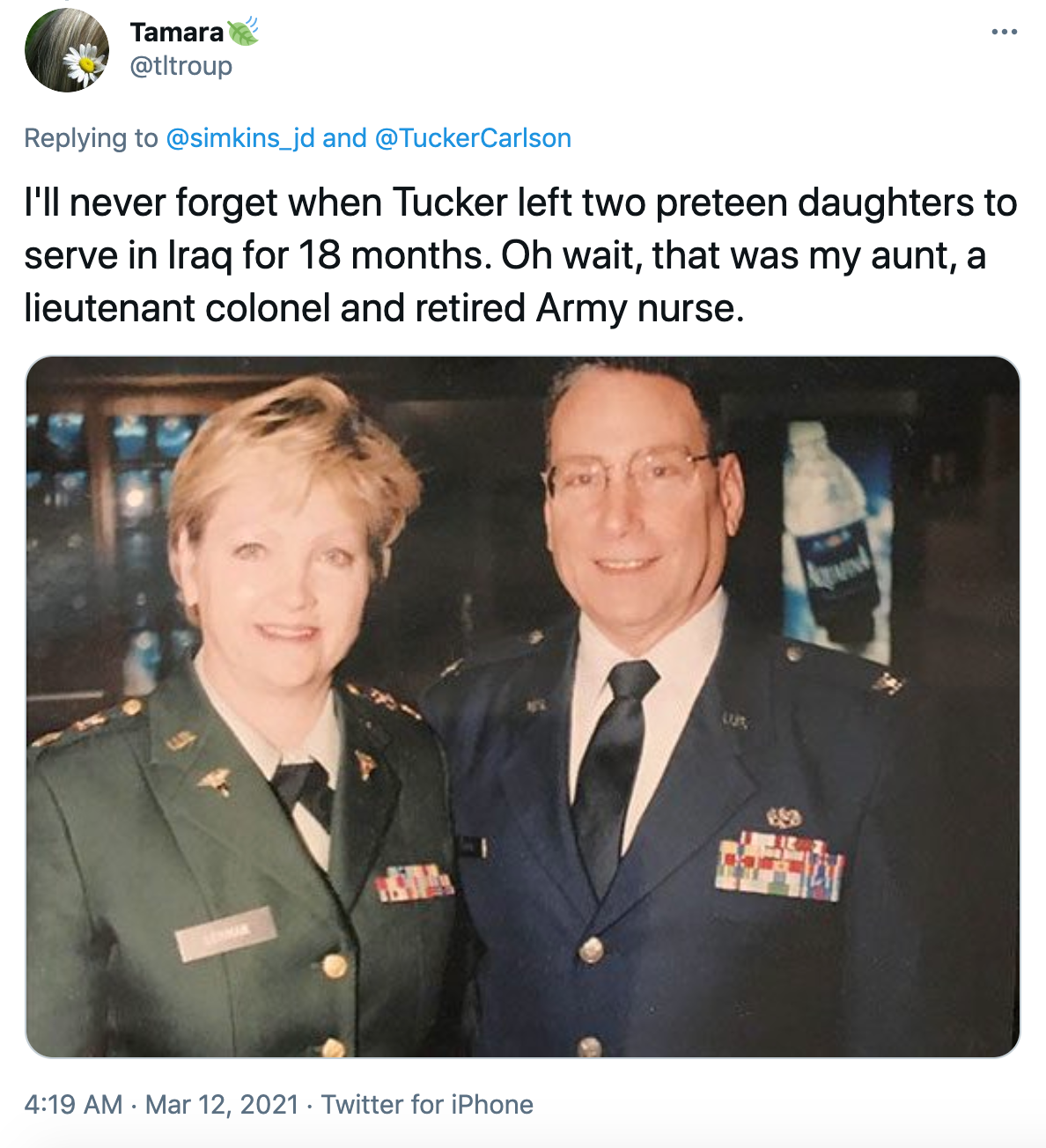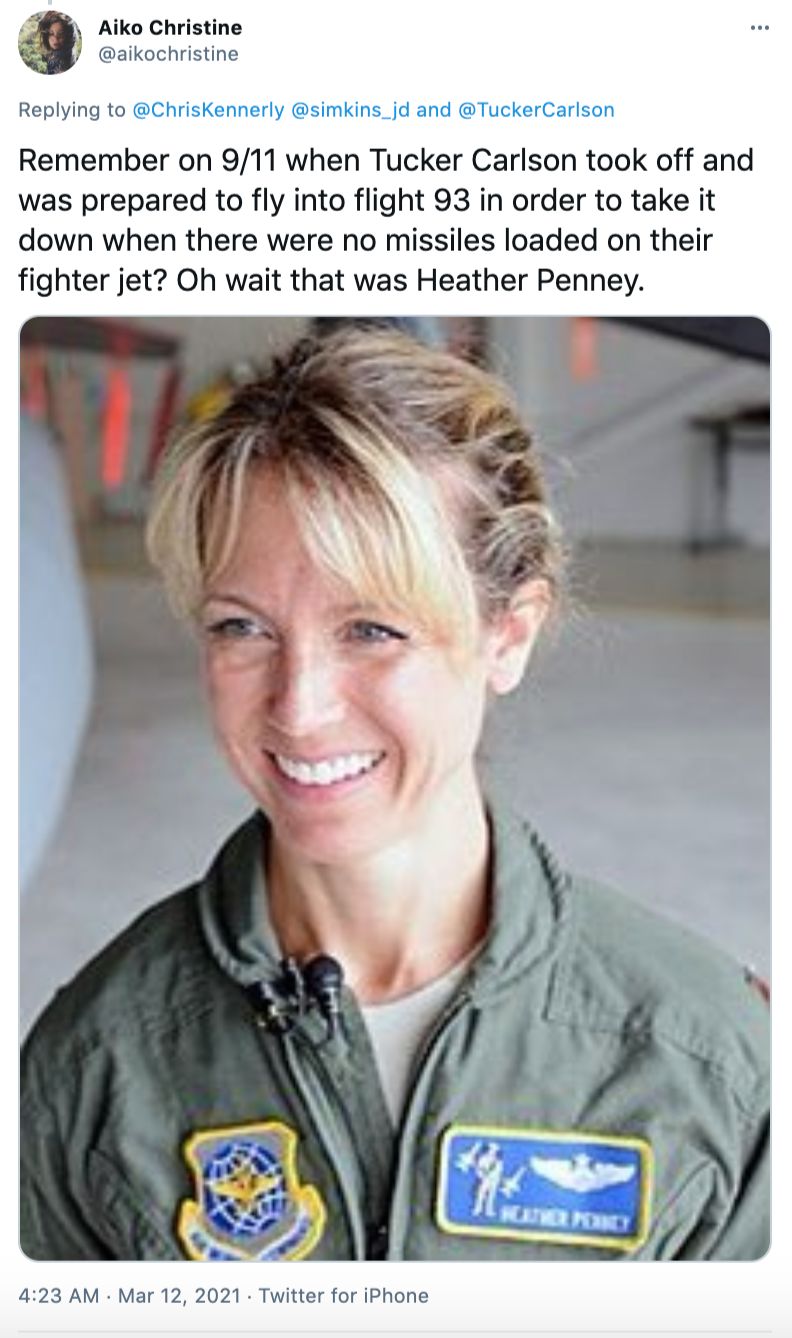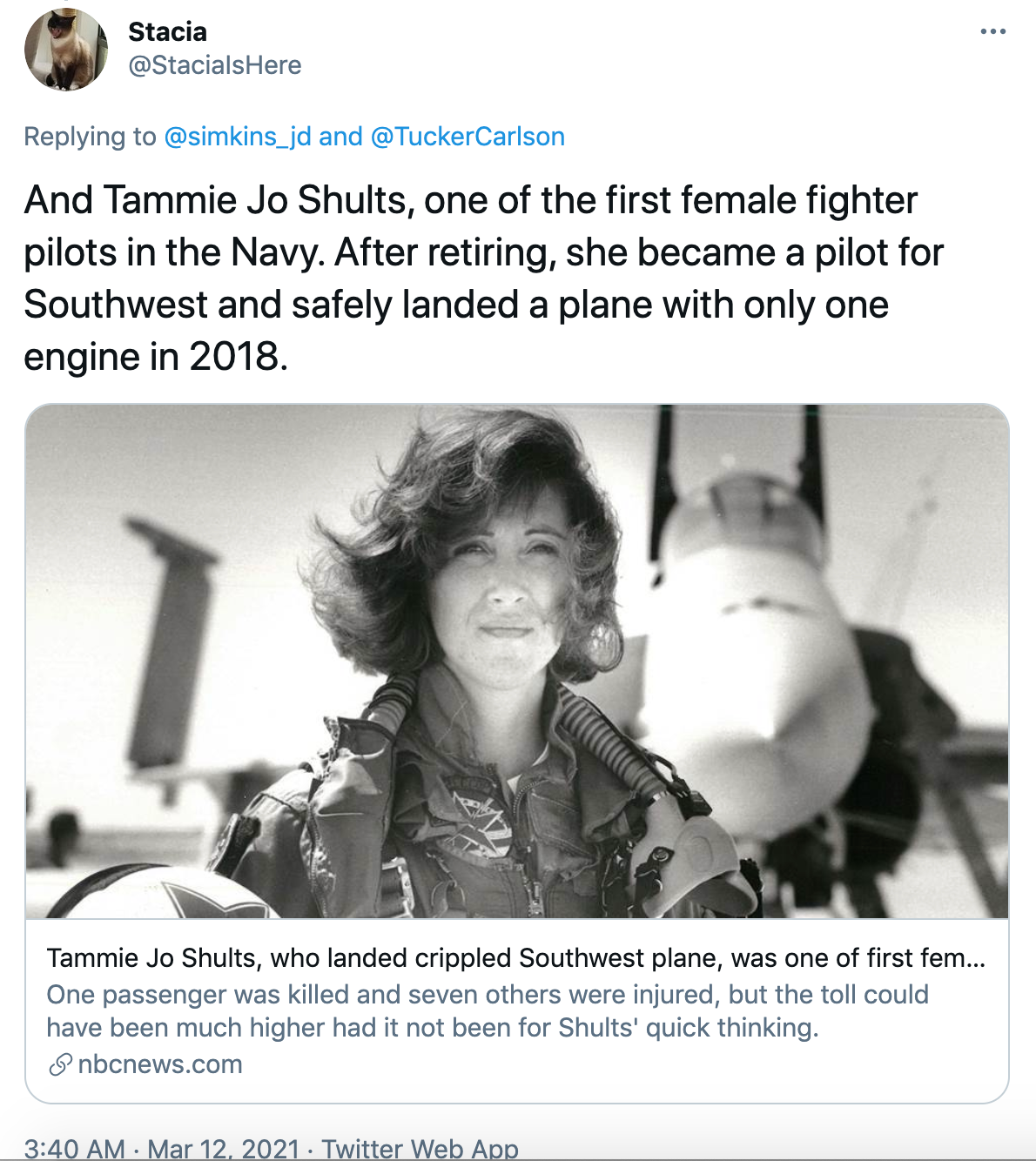 This wasn't the only dragging the Fox host caught as a result of his actions. Even the Pentagon pointed out that he hadn't served a day in his life.
"What we absolutely won't do is take personnel advice from a talk show host or the Chinese military," Pentagon Press Secretary John Kirby said.
There was also lot of speculation (much of it by past and current servicemembers) on Carlson's capacity to do any of the things female service personnel do all the time.
Or curiosity if he could even make it past boot camp.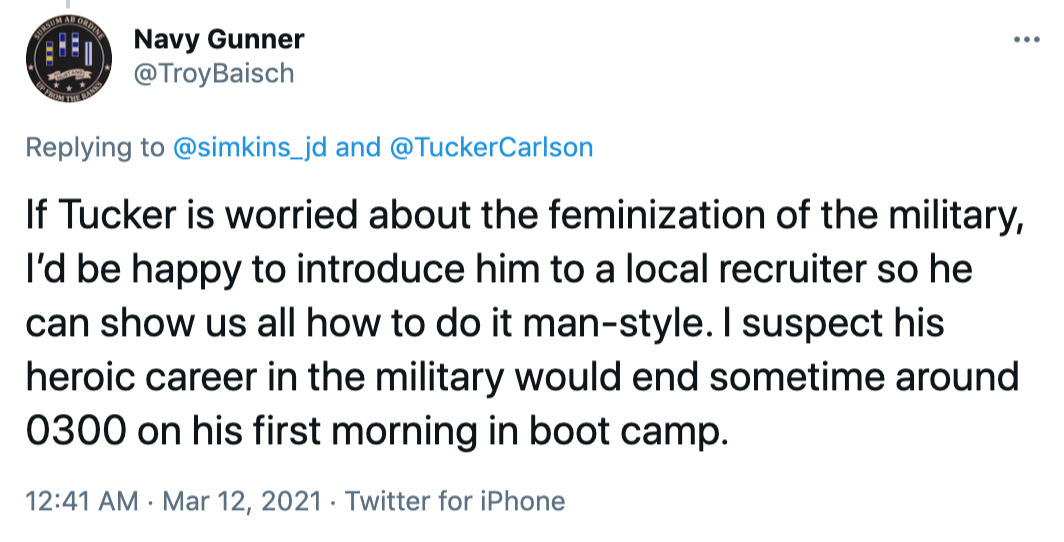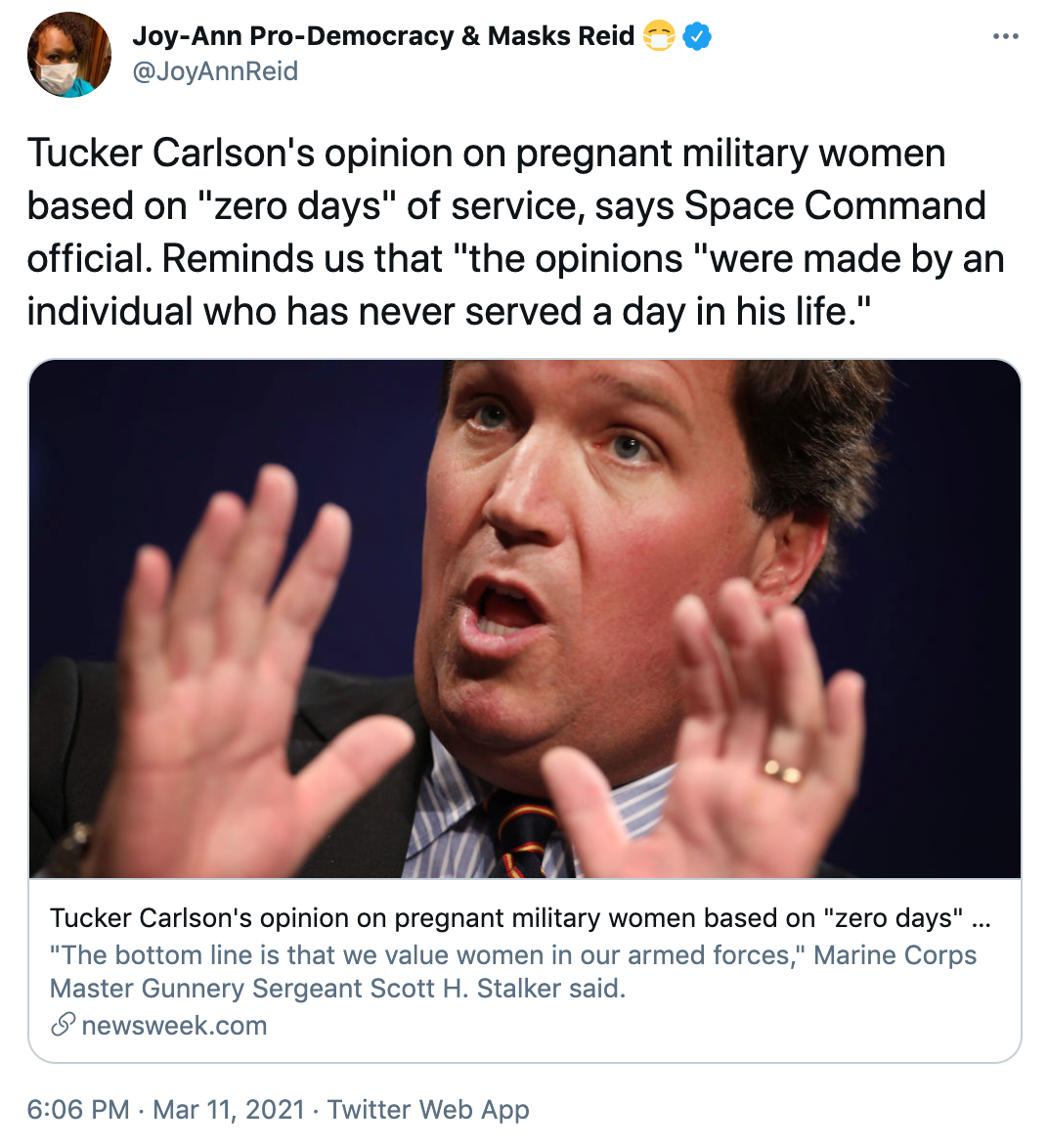 ---
Read more of the Daily Dot's tech and politics coverage