Yesterday, the internet exploded a tad more than normal when the New York Times released an anonymous op-ed detailing a right-wing resistance within the administration trying to protect the country from President Donald Trump's worst impulses.
In response, Trump tweeted "Treason?"
TREASON?

— Donald J. Trump (@realDonaldTrump) September 5, 2018
While writing an op-ed is most certainly not treason—and the tweet was very clearly in response to the op-ed—that didn't stop the followers of QAnon from erupting, especially after their digital pied piper posted the tweet.

That the post was signed Q+—as opposed to the standard Q—led some to believe that the person who made it was Trump himself.
https://twitter.com/TracyK199/status/1037686756576030720
Q posted Trump's "TREASON?" tweet. The Q drop is signed it "Q+", which many QAnon believers think means it was posted by Trump himself.

The qanons on 8chan are naturally ecstatic, believing that this may signal the beginning of "The Storm." pic.twitter.com/KFO4moQn3C

— Travis View (@travis_view) September 5, 2018
Later in the day, QAnon posted a speech given by Trump from his 2016 campaign where he railed against dark forces conspiring against him.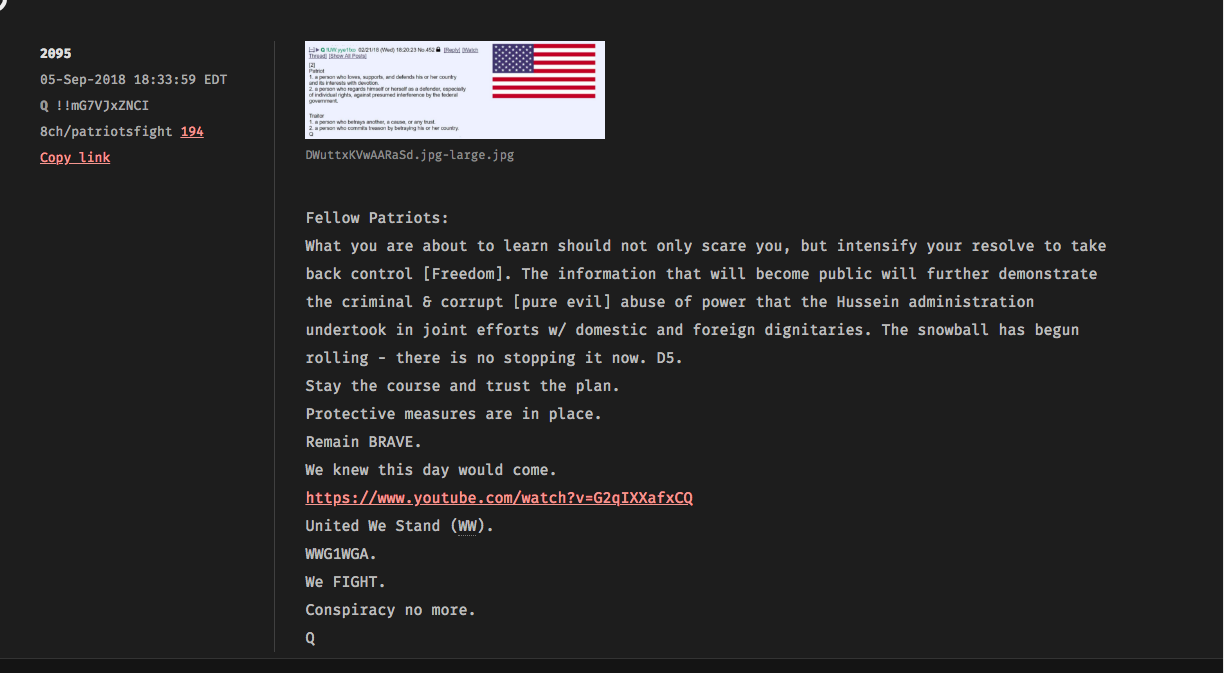 It's long been rumored by Q that a Storm was coming, and with Trump tweeting "Treason," people speculated that today would soon be the day where sealed indictments were opened and thousands of Democrats were dumped in Gitmo.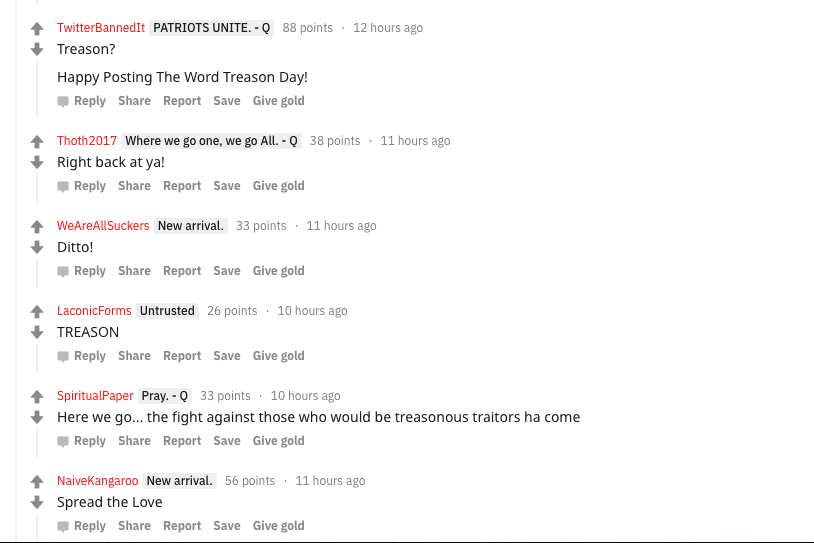 While those arrests likely won't happen today, Trump's specific tweet, even though it's about the op-ed, mimics the language and ideas at the heart of QAnon.
And the Times op-ed managed to play into it. It does reference a cabal of "bad" actors who are working to circumvent the will of the people, as embodied by Trump. What was once a fake is now real. Regardless of the intentions of the New York Times, an op-ed like that helps stoke those fears.
In fact, some might even say those concerns have been legitimized.