President Trump and his staff planned on using military tactical vehicles as part of his inaugural parade, emails obtained by the Huffington Post confirm.
According to the emails exchanged between the Presidential Inaugural Committee and Pentagon officials, Trump's staff asked the Pentagon to send photos of the military tactical vehicles, specifically tanks and missile launchers, that would stroll down Pennsylvania Avenue. The military typically takes part in the parades with music groups and guards, but not heavy military equipment.
The names in the emails were redacted but show an off-the-record conversation: "I'm extremely reluctant to produce [an] improvised list of military vehicles that we might be held to," the Pentagon official said.
In a Dec. 27 email, a Pentagon official responded with "great news" as Trump's staff abandoned the idea of using military vehicles. The military then accepted Trump's staff's request for flyovers from each of the four military services.
Even Trump himself was active in his requests for the military's involvement in the inaugural parade.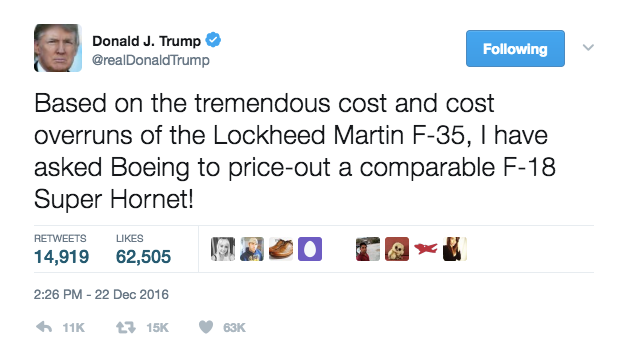 The flyovers were not used the day of the inauguration, as the military cited poor weather conditions.
H/T Huffington Post