President Donald Trump retweeted a video on Sunday in which one of his supporters repeatedly shouted "white power."
The footage, captured in a Florida retirement community known as The Villages, shows a man in a golf cart yelling the phrase while sitting next to a woman shouting "Trump."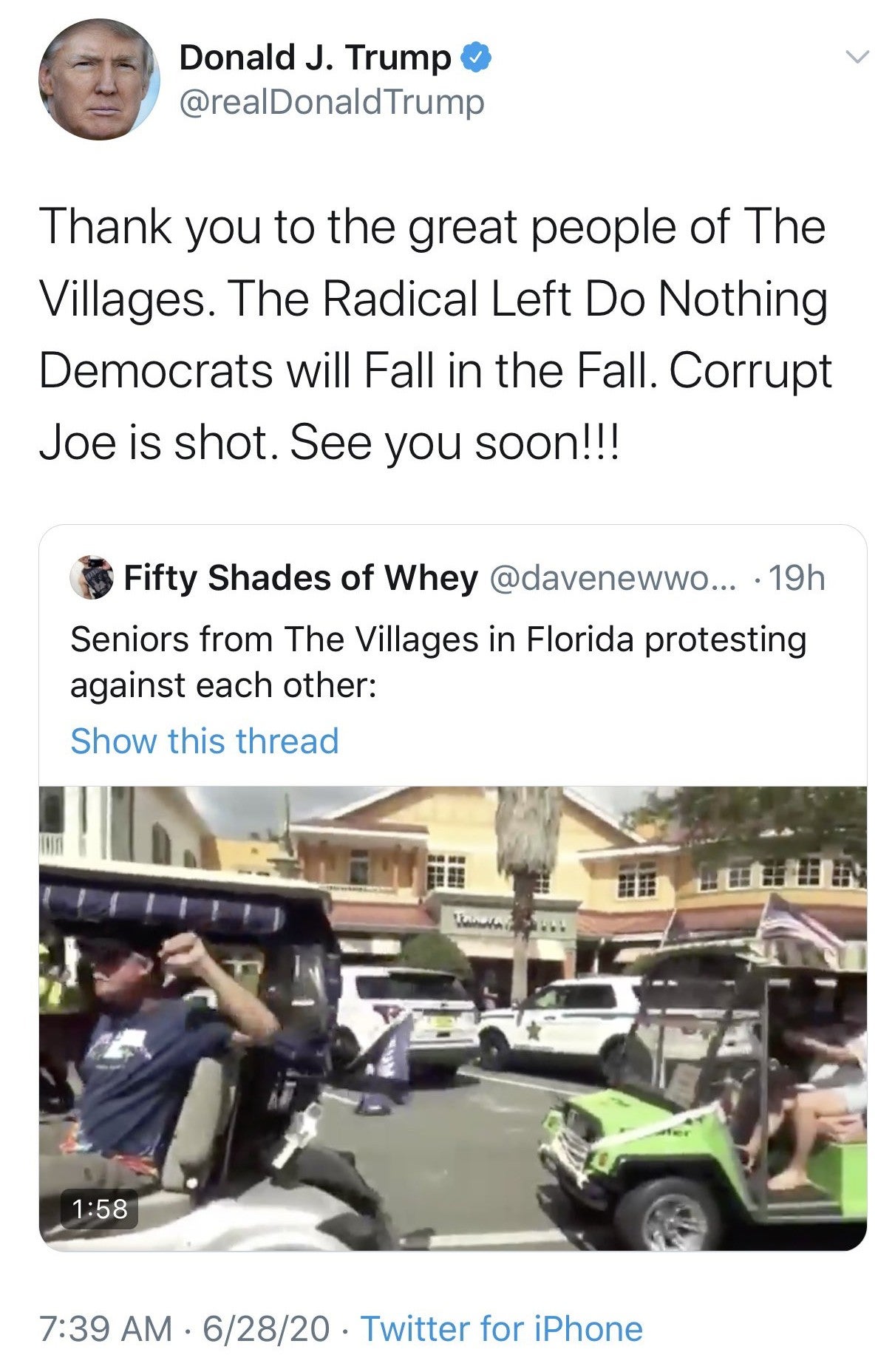 The president's tweet described the two individuals, who were outfitted in Trump gear while clashing with protesters, as "great people."
"Thank you to the great people of The Villages," Trump said. "The Radical Left Do Nothing Democrats will Fall in the Fall. Corrupt Joe is shot. See you soon!!!"
Despite an immediate backlash online, the president took nearly three hours to take down the tweet.
In a statement on the matter, White House spokesperson Judd Deere claimed that Trump had been unaware of what the video entailed.
"President Trump is a big fan of The Villages," Deere said. "He did not hear the one statement made on the video. What he did see was tremendous enthusiasm from his many supporters."
Trump's tweet comes amid growing racial unrest in the country following the police killing of George Floyd in Minneapolis last month.
Sunday's incident is one of several involving the president and controversial Twitter accounts. Trump also came under fire in 2016 after retweeting an account whose handle was "@WhiteGenocideTM."
READ MORE:
H/T Axios