Today, Deputy Attorney General Rod Rosenstein unsealed the latest indictment in Special Counsel Robert Mueller's probe into the 2016 presidential election.
Twelve Russian actors have been indicted for hacking both the Democratic National Committee and the Hillary Clinton campaign and disseminating the stolen material. References to President Donald Trump's campaign are littered throughout the indictment, which some think may be intimating at potential collusion charges down the road.
In one of the more stark examples, the indictment mentions how Russian hackers went after the Clinton campaign after Trump literally told them to.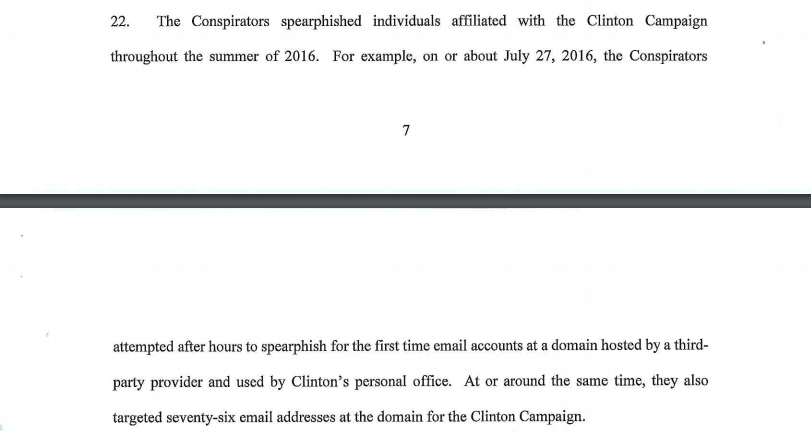 A day earlier, Trump delivered his infamous "Russia, if you are listening" speech, in which he implored the nation to hack his opponent. Mentioned in the indictment was an intermediary who was a go-between for the hackers and the Trump campaign.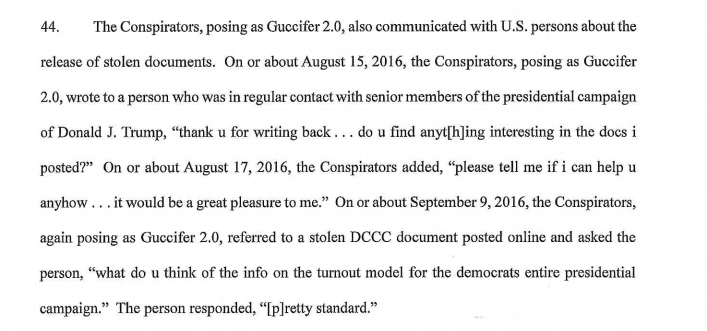 Also noted was that a person running for Congress was given information from Russian hackers.
As well as a U.S. reporter who was given access to the hacked emails.

While those items make a case against the Trump campaign having at least some ties to the DNC hacks, and the hackers having ties to Americans, the indictment was apparently enough to clear the president and all Americans, according to the president's top lawyer.
The indictments Rod Rosenstein announced are good news for all Americans. The Russians are nailed. No Americans are involved. Time for Mueller to end this pursuit of the President and say President Trump is completely innocent.

— Rudy W. Giuliani (@RudyGiuliani) July 13, 2018
Well, alright.
READ MORE: