Tesla has a few more surprises for us this month. No, we're not getting a flying Roadster model or a better look at the electric pickup just yet.
These latest products are built for your smartphone.
Listed in the "Apparel" section of Tesla's website is a pocket-sized phone charger made from the same type of lithium-ion battery (18650) found in the Model S. Sadly, you won't get the same mileage from the accessory.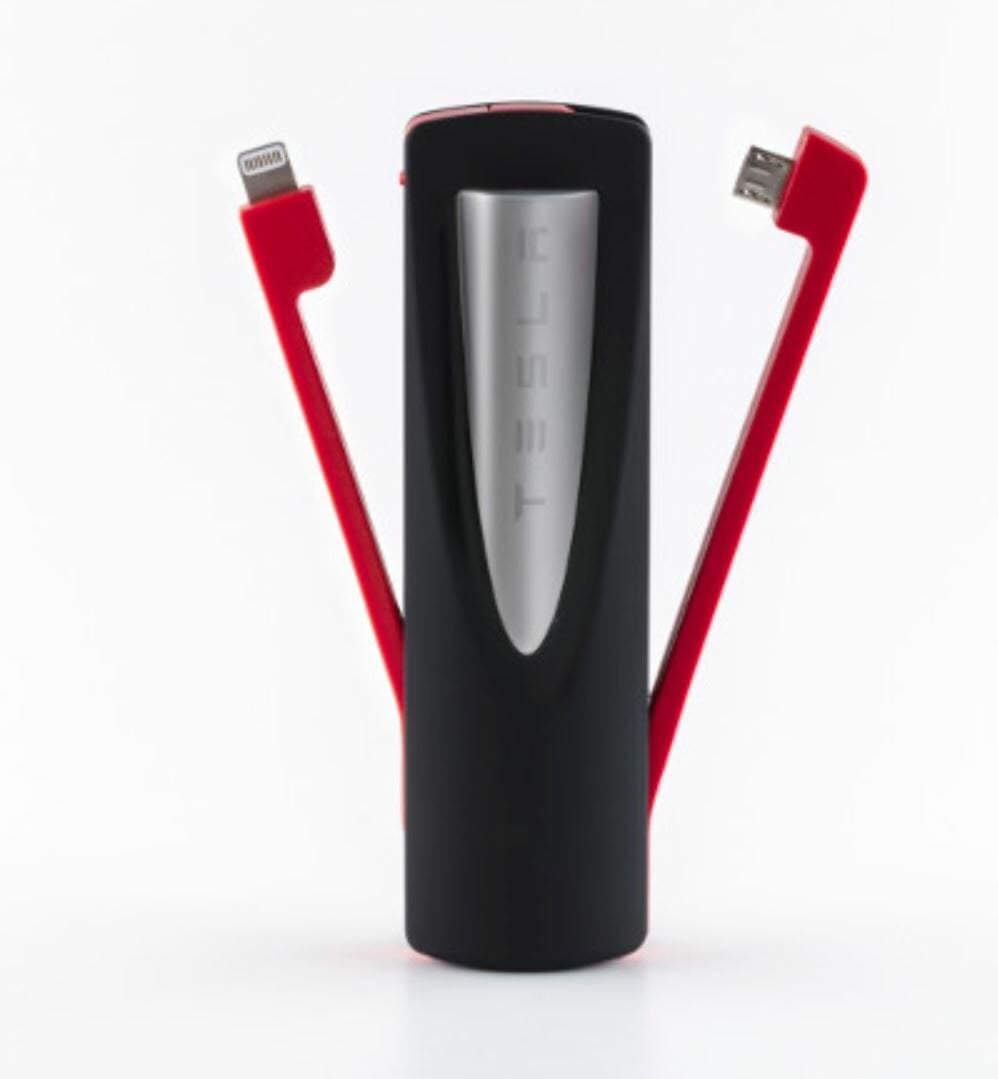 The power bank is only 3,350mAh, so expect it to charge your phone just once before needing to be juiced up. And at $45, it's priced much higher than competing power banks. You can get a 20,000mAh portable charger, which can charge an iPhone 7 six times, for around $30. Oh, and it only comes with a micro-USB cable, not USB-C, so anyone who bought an Android phone this year is out of luck.
Another intriguing item is a desktop phone charger modeled after a Tesla Supercharger station. The company says it used the same CAD data from the actual Supercharger to build this tiny replica. That attention to detail might make it worth its steep $45 price.
If you're reading this hoping it will solve your stressful holiday gift shopping, I'm sorry to say both smartphone accessories are currently sold out. It's not clear when they'll be back in stock, but considering Tesla's track record, you should start making backup plans.
H/T the Next Web