Sign up to receive the best of the internet straight to your inbox.
When President Joe Biden took office, the momentum toward net neutrality restoration began to grow. Now Republicans appear to be plotting to muddy the waters.
Here's what we've got on deck today: 
How Republicans plan to pollute the net neutrality debate with Big Tech gripes
New Section 230 bill would 'devastate every part of the open internet,' leading Dem says
YouTube is cracking down on independent journalists who covered the Capitol riot
---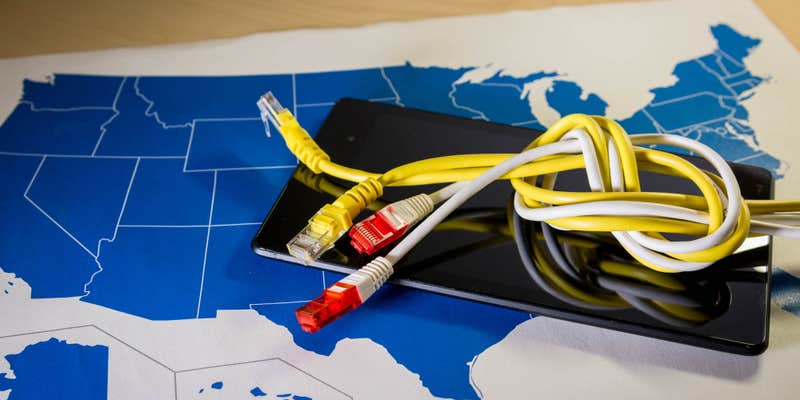 BREAK THE INTERNET
How Republicans plan to pollute the net neutrality debate with Big Tech gripes
With Democrats taking control of the presidency and Congress, it quickly became clear that reinstating net neutrality is a real possibility.
But as pressure begins to ramp up on Biden to act on tech policy, Republicans are trying to throw a wrench into the debate by poisoning the net neutrality discourse with their gripes about alleged censorship and perceived bias on social media.
Fox Business reports that GOP strategists are suggesting trying to extend net neutrality rules—which ensure that internet service providers (ISPs) don't block, throttle, or offer paid prioritization and generally treat all internet traffic equally—to edge providers as a way to push back against alleged bias.
Republican strategists interviewed by Fox Business admitted this strategy was unlikely to work, but despite those slim chances, it appears that they want to pollute the net neutrality debate with these arguments anyway. 
"If Democrats want to talk about net neutrality, they're going to have to include Big Tech," a former FCC official told Fox Business. 
Given the dizzying amount of back-and-forth surrounding Section 230 (including by Republicans), it's perhaps not shocking that the debate would spill over into other—completely separate—tech policy discussions like restoring net neutrality.
"The ISPs, the AT&Ts, the Comcasts of the world have been trying to do this for a long time as a way to see if they can deflect net neutrality protections from being imposed on them—'what about Google, they're more powerful than us?'" Ryan Singel, an open internet fellow at the Center for Internet and Society at Stanford Law School, told the Daily Dot. "That's gained credence with a number of folks on the right who like now are more interested in what can we do to regulate online companies and impose some weird version of the fairness doctrine on online platforms, services, and companies in a way that is somewhat mindboggling."
The foundations of arguing about conservative "censorship" on social media—which is already dubious at best—while discussing net neutrality, which focuses on providers, have been clearly laid out.
Here's why it matters: Even though their efforts may not end up gaining any traction, it appears that any potential net neutrality hearings in Congress or the FCC may be littered with talk from Republicans about alleged bias and censorship—like so many other hearings ostensibly about other things the party has chosen to muck up.
—Andrew Wyrich, deputy tech editor
---
SPONSORED
Overwhelmed by the constantly changing news about masks? We can't say we blame you. The #MaskUp Project aims to help reduce the COVID fatality rate by doing two things: simplifying the science so we can get more people wearing masks, and donating them to those who are in need of masks but may not have access to them.
We all want to get back to work and spend time with our family and friends again. To make that a reality, speaking up for what we believe in is crucial. As the world continues battling this virus, we hope you'll join us in raising our voices by taking the #MaskUp pledge today.
---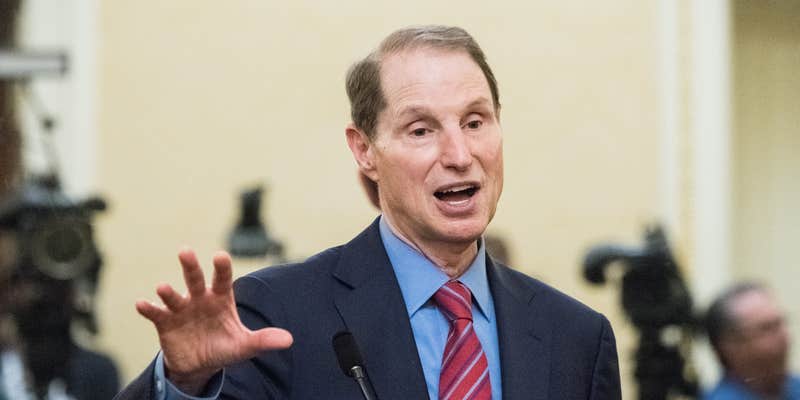 INTERNET FREEDOM
New Section 230 bill would 'devastate every part of the open internet,' leading Dem says
Sen. Ron Wyden (D-Ore.), one of the co-authors of Section 230 of the Communications Decency Act, has strongly come out against a recently introduced Democratic bill that would amend the law.
Section 230 is an important internet law that shields all websites from being held liable for what users post on them. Experts and tech advocates have raised alarms for months that revoking or changing the law could have widespread ramifications online. 
Sen. Mark Warner (D-Va.) introduced the "SAFE TECH Act," which is backed by Sen. Amy Klobuchar (D-Minn.), and Sen. Mazie Hirono (D-Hawaii). The bill would amend Section 230 and allow people to sue websites for content on them if posts are abusive, discriminatory, or are harassing. It also seeks make sure Section 230 protection doesn't "apply to ads or other paid content."
While the bill is being labeled as amending Section 230, Wyden came out strongly against it, saying that it would "have the same effect as a full repeal" of the law.
"This legislation has some admirable goals. Unfortunately, as written, it would devastate every part of the open internet, and cause massive collateral damage to online speech," Wyden said in a statement to the Daily Dot.
Here's why it matters: The SAFE TECH Act is just the latest in a number of bills that have been introduced in recent months that seek to change or amend Section 230, however it is the first Democratic bill focused on the section in the new Congress.
It also comes a week after more than 70 advocacy and civil rights groups called on President Joe Biden's administration and Congress to "examine past mistakes" in changes to Section 230, like SESTA/FOSTA, and hold hearings on the human rights and civil liberties implications of altering the law.
—A.W.
---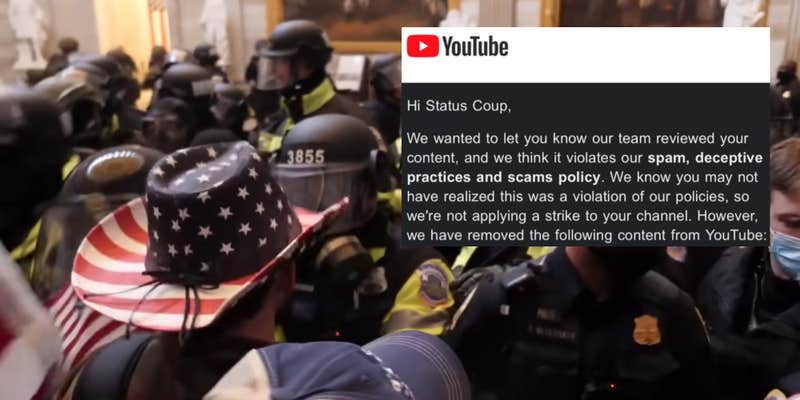 OVERLORDS
YouTube is cracking down on independent journalists who covered the Capitol riot
Numerous journalists who covered last month's violent insurrection in the nation's capital say their content is suddenly being removed from YouTube.
The independent media outlet Status Coup News, which posted Capitol riot footage to YouTube last month captured by freelance videojournalist Jon Farina, revealed that its video had been taken down.
YouTube, according to Status Coup News journalist Jordan Chariton, asserted in an email that the clip violated its "spam, deceptive practices and scams policy." YouTube also appeared to suggest that Farina's video, which has been repeatedly featured by mainstream outlets such as ABC, CBS, CNN, and NBC, promoted false narratives about the integrity of the 2020 presidential election.
Ford Fischer, a popular videojournalist and co-founder of News2Share, also reported having footage he captured during the Capitol attack purged by YouTube.
Fischer stressed the historical importance of the footage in a tweet on Tuesday by noting that it has been cited by lawmakers in the impeachment case of former President Donald Trump.
Speaking with the Daily Dot, Fischer also argued that YouTube's action was troublesome regardless of whether it was intentional or automated.
"YouTube's claim that such content is 'spam' fundamentally misunderstands that work covering then-President Trump's election fraud claims is not the same as promoting such claims," Fischer said. "Their decision to remove the work was either automated—in which case human oversight and review is unacceptably lacking—or it was human—in which case common sense is unacceptably lacking."
Here's why it matters: YouTube told Fischer the video was removed because "it didn't include countervailing views or sufficient context of the claims made in the footage." However, the argument they are using is simply not true. Unadulterated video from NBC shows Trump calling on his supporters to walk to the Capitol. 
—Mikael Thalen, contributing writer
---
BTW