Sign up to receive the best of the internet straight to your inbox.
Welcome to the 'Tech Tuesday' edition of the Internet Insider. Remember Pete Buttigieg? Well, he's now a viral darling. (No, it's not another "High Hopes" revival). 
Here's what we've got on deck this week: 
2020's biggest twist? The internet now loves Pete Buttigieg
What is Section 230 and why does Washington want to meddle with it?
Here's what you need to know from Congress' big tech antitrust report
---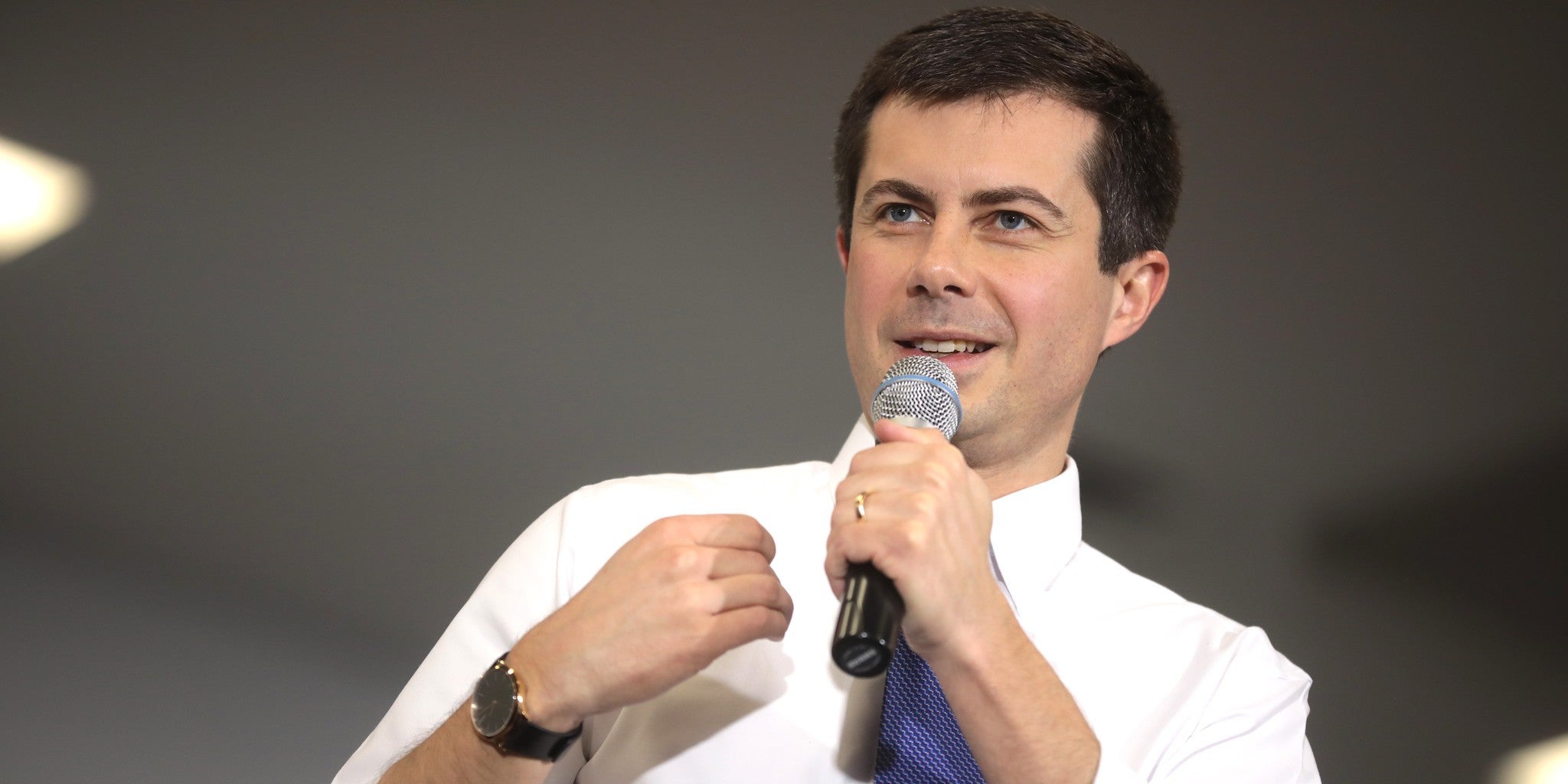 BREAK THE INTERNET
2020's biggest twist? The internet now loves Pete Buttigieg
Analysis
Former South Bend, Indiana Mayor Pete Buttigieg's campaign to be the Democratic presidential nominee may have ended, but he's found a way to appease his party: Going on Fox News.
In recent weeks, Buttigieg has become one of Democratic presidential nominee Joe Biden's most effective campaign surrogates on cable. Buttigieg has been on Fox before, but his appearance before the vice presidential debate last week really caught the internet's eye. 
Martha MacCallum asked the 38-year-old about how Democratic vice presidential nominee Sen. Kamala Harris (D-Calif.) differs from Biden on healthcare policy. Buttigieg scoffed at the "classic parlor game" of looking for "daylight between running mates." Then the former cringiest 2020 candidate turned the tables.
"If people want to play that game, we could look into why an evangelical Christian like Mike Pence wants to be on a ticket with the president caught with a porn star, or how he feels about the immigration policy that he called 'unconstitutional' before he decided to team up with Donald Trump," he said.
An awkward silence ensued. Buttigieg apparently left MacCallum and co-host Bret Baier at a rare loss for words. People noticed. After the former 2020 hopeful appeared on Fox News the following morning, the internet had a taste of Buttigieg on Fox—and it wanted more.
Over the weekend, someone unearthed a clip of Buttigieg in a May 2019 town hall on the network. In it, Buttigieg calmly shuts down Chris Wallace's attempt to bait him on reproductive freedom. Like others before it, the clip went viral.
Here's why it matters: Whatever the cause of Buttigieg's star turn on Fox, the internet has stood up and taken notice. For Buttigieg—after many disliked him in the Democratic primary—they finally stan. Buttigieg may no longer be in the running for president, but he's definitely the king of crossing the aisle on cable.
—Claire Goforth, contributing writer
---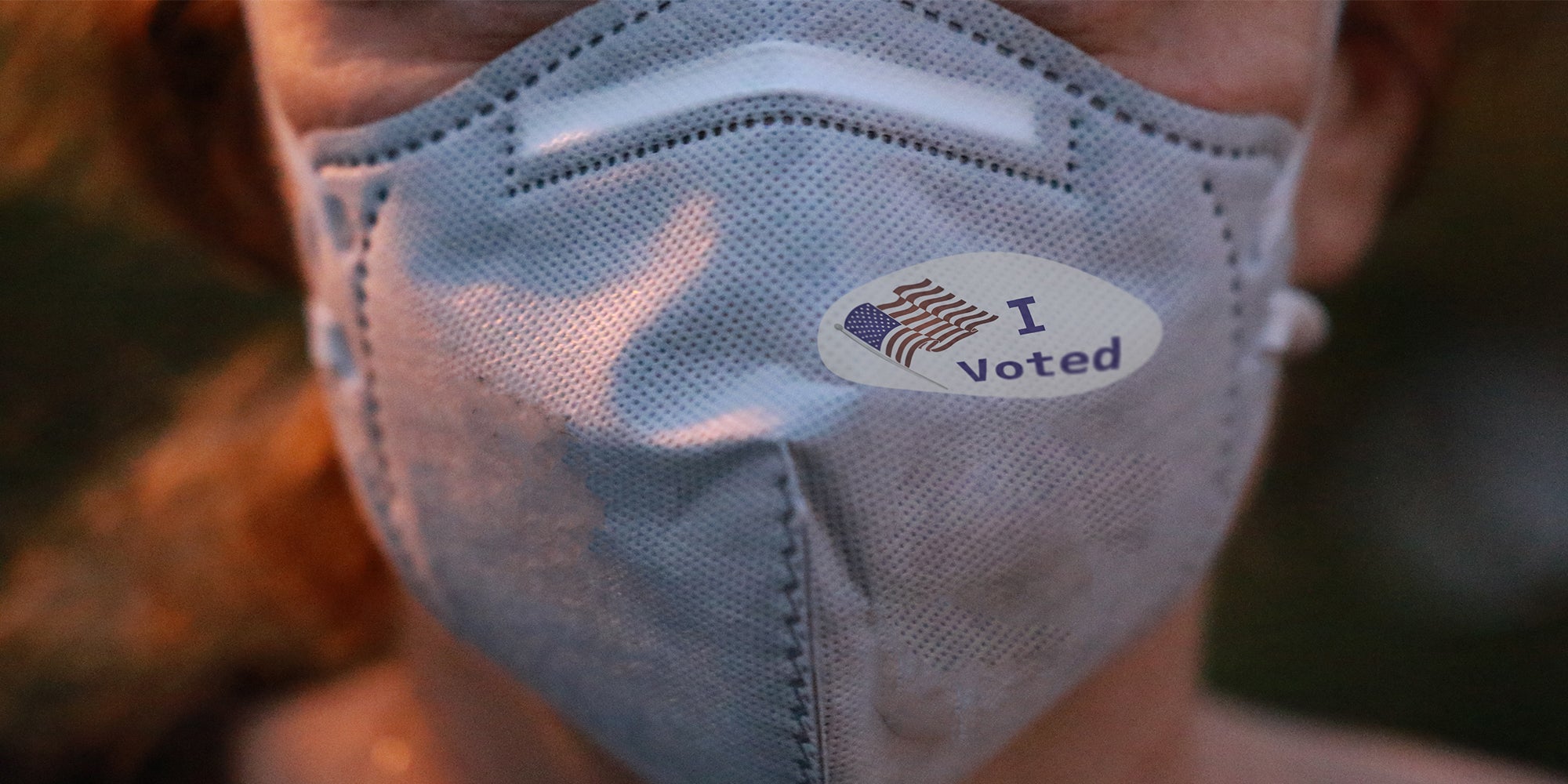 SPONSORED
We're less than a month away from one of the most electrically charged elections in decades. When you cast your vote, there are many ways to do so while still protecting your health and that of those around you.
---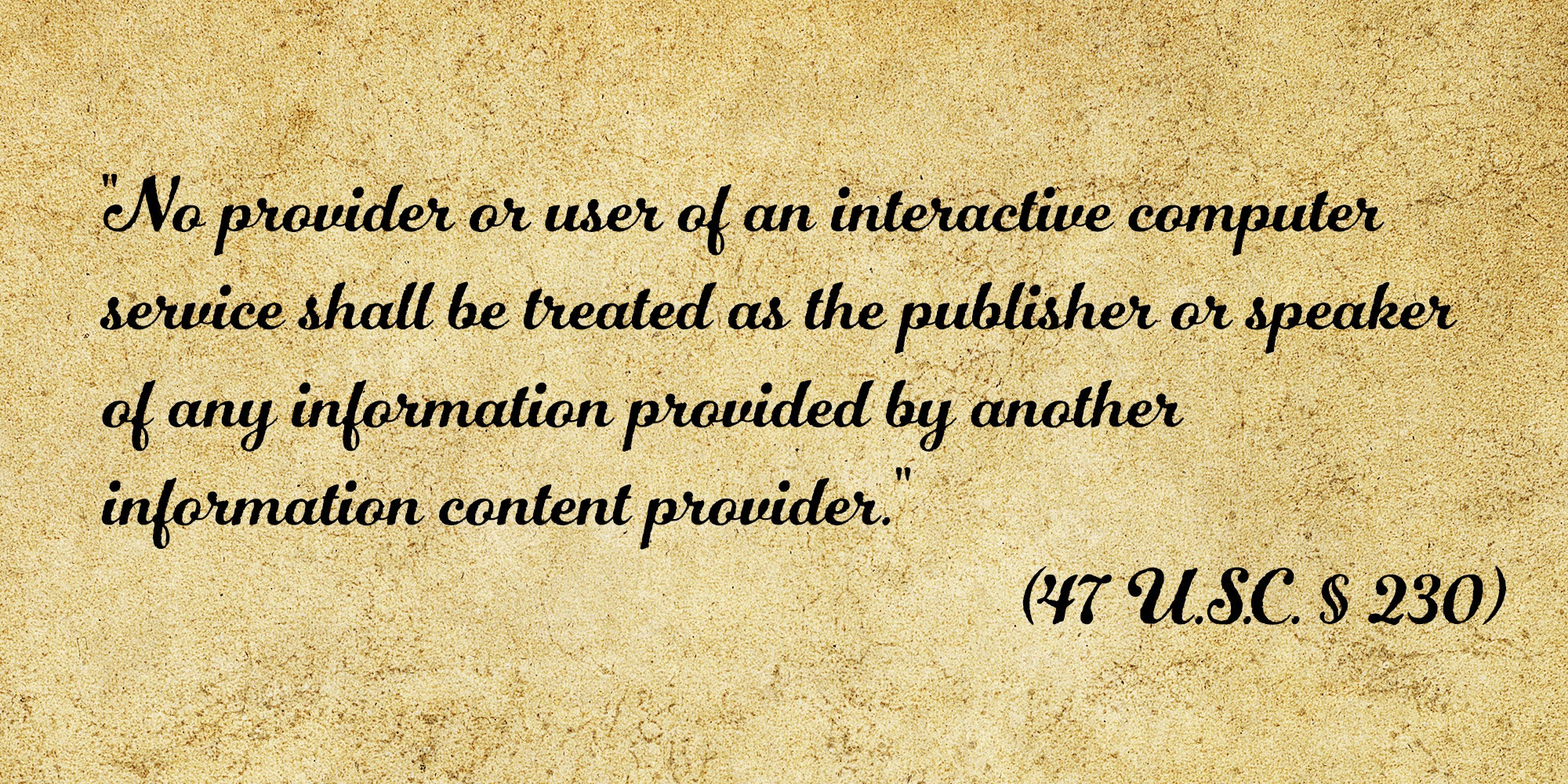 KNOW YOUR NET
What is Section 230 and why does Washington want to meddle with it?
Section 230 of the Communications Decency Act, a fairly obscure—yet vitally important—law that has shaped the modern internet has suddenly been thrust into the political spotlight in recent months.
So what is Section 230 and why has it suddenly become one of the more hotly debated parts of tech policy in recent months?
Section 230 is part of the Communications Decency Act of 1996. It acts as a liability shield for all websites. Essentially, it shields websites from being held responsible for the content posted on it by its users. The section has a lot of backers, despite the recent criticisms from both sides of the aisle. The Electronic Frontier Foundation (EFF) calls it "one of the most valuable tools for protecting freedom of expression and innovation on the Internet."
Despite this, a laundry list of lawmakers seeking to change Section 230 runs from Congress all the way to the presidential level of politics. Both President Donald Trump and former Vice President Joe Biden have spoke about repealing, or revoking, Section 230.
Trump has signed a social media executive order that targets Section 230. Meanwhile, Biden's gripe with Section 230 seems to be about misinformation on platforms like Facebook, a company that he has taken direct aim at on the campaign trail. The 2020 Democratic presidential nominee has called for Section 230 to be "revoked." 
But it's not just Trump and Biden who have expressed interest in using Section 230 as a crux for social media and big tech gripes. Congress has introduced 17 bills about the law this year as of early October, according to Tech Dirt. Outside of Congress, the Justice Department and Attorney General William Barr have also advocated for Section 230 changes and even have offered Congress a legislative framework for changes that it would like to see happen.
But tech advocates have warned that changing Section 230 could have big implications. Changes to Section 230 would affect pretty much every internet user.
Reddit, in its public comment to the FCC opposing Trump's social media order, noted that changes to the law would threaten individual moderators of the site's subreddits to being open to liability.
—Andrew Wyrich, deputy tech editor
---
RECOMMENDED
Amazon Prime Day is happening after a pandemic-related delay. Here's a look at the best Prime Day deals of 2020. 
The weather's getting cooler, the leaves are changing color, and everything edible under the sun is suddenly pumpkin-spiced. Spooky season is upon us, and with it, you can stream 31 Nights of Halloween, the most fun programming block of the year.
---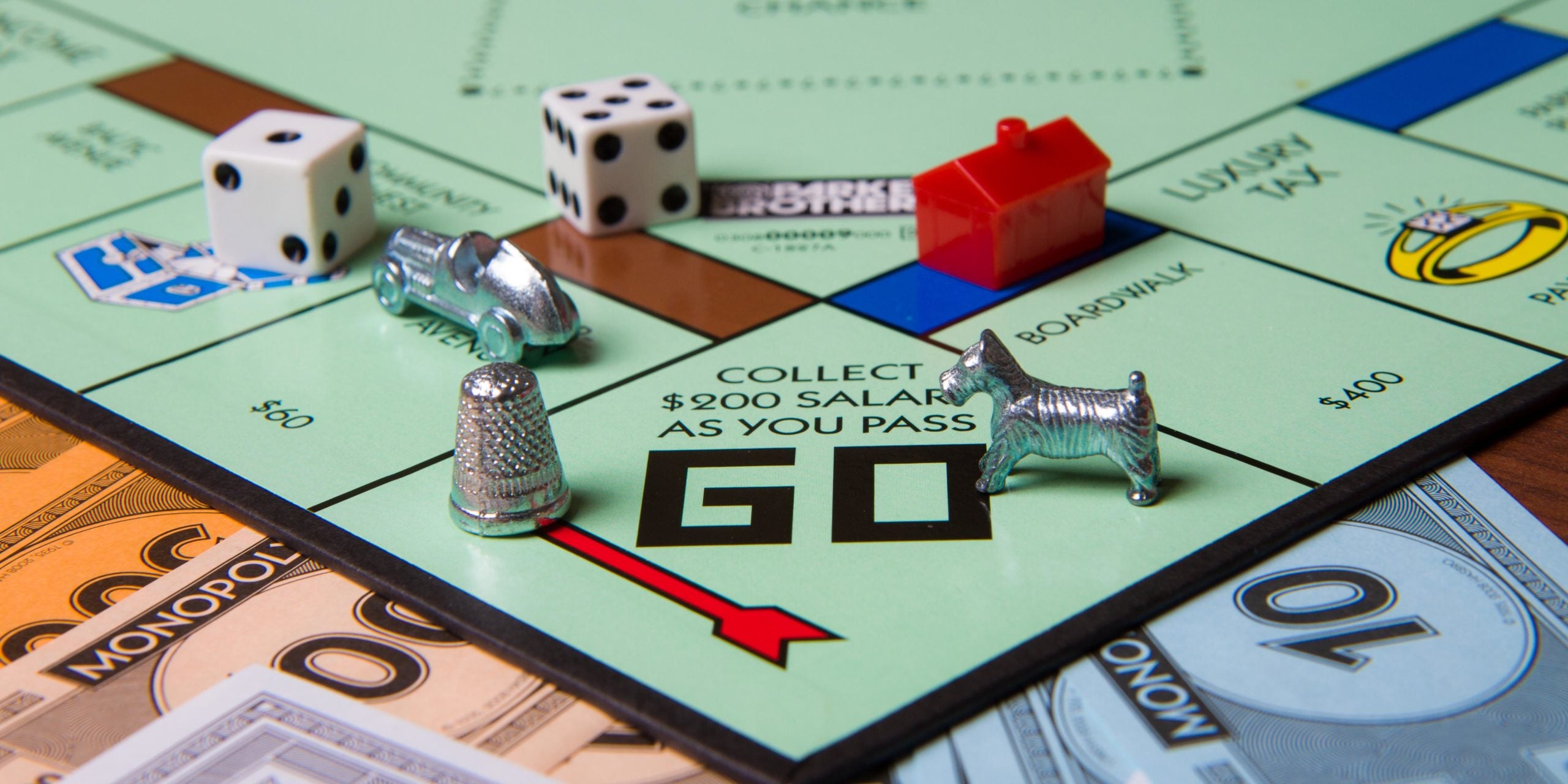 OVERLORDS
What you need to know from Congress' big tech antitrust report
The House Judiciary Committee published a mammoth antitrust report, criticizing big tech for what they view as wide-reaching monopoly power. The Democrat-supported report decries tech giants Apple, Amazon, Google, and Facebook as monopolies. The report follows a year-long probe of committee hearings and testimonies from company CEOs.
The report was quick to note that the tech giants are no longer the startups they once were. Over the years, Google, Facebook, Apple, and Amazon amassed almost all of the shares in the industry's pie, the report says. The report likens the tech giants to "oil barons and railroad tycoons."
It also argues that antitrust laws are "designed to protect not just consumers, but also workers, entrepreneurs, independent businesses, open markets, a fair economy, and democratic ideals." But it also notes that antitrust laws have been "significantly weakened" since they were enacted, and the result is "an approach to antitrust that has significantly diverged from the laws Congress enacted."
On the same lines of decreasing the size of companies, the report recommends that Congress makes it harder for the monopolies to acquire other companies. As you might expect, Amazon, Apple, Google, and Facebook all pushed back hard against the report's findings. 
Here's why it matters: The antitrust report provides Congress with three main recommendations to monitor tech giants: prohibit preferential treatment across platforms, more requirements for acquisitions, and increased oversight over the companies.
—Libby Cohen, contributing writer
---
BTW
---
Now reading: The Captain: A Memoir by David Wright and Anthony DiComo