Tastebuds, billed as "the music social network," has been making the rounds in the U.K. as a Web app since 2010, but this week, it was finally released for the iPhone. Last year, the London startup raised $600,000 to grow their product, especially for mobile. Until now, Tastebuds only had a Spotify app.
The service was created by Alex Parish and Julian Keenaghan, who used to perform in the band Years of Rice and Salt. Parish says the idea came about when they were "discussing how important music is in our lives and how we couldn't seem to meet people of the opposite sex who shared our musical taste, even in a huge city like London! We are both Web developers so [we] decided to create a website that introduced people via music. Since then we've grown to over 170,000 users and I even met my girlfriend on the site!"
Tastebuds works by scanning the musical libraries on your phone, and creating a profile associated with certain artists. You can also import bands you "like" from Facebook, or manually input them. It then shows you nearby matches with similar tastes, and filters by genre or band. So it's sort of like Tinder, but with more music nerdery. Now, you can find that one person in your area who also really likes Vomitchapel's first album.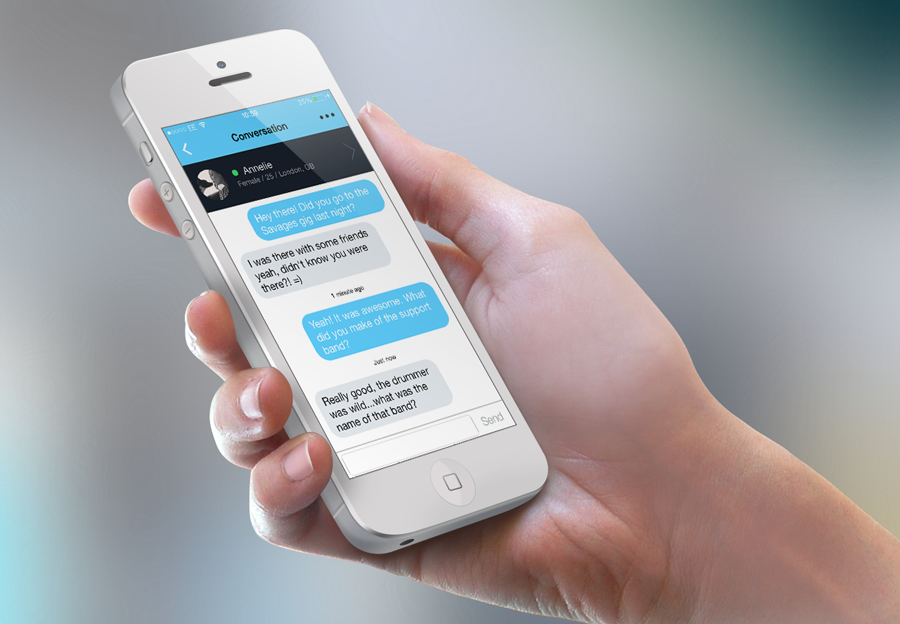 While Tastebuds functions as a social network, it's being touted as a dating app, as Parish's ringing personal endorsement attests. So do people still want to be matched by musical tastes, or is part of getting to know someone getting to know their favorite albums and bands? Parish see Tastebuds as a conversation starter. 
"I think people are intrigued to find out what their music matches actually look like," he says. "Music is an extremely important part of many people's lives, but I don't think musical compatibility is the be all and end all. When it comes to meeting new people, having common interests can be a great way of breaking the ice. In fact, we have the highest response rate to messages than any other social discovery service—a testament to music as a social connector!"
Images courtesy of Tastebuds