The U.S. Department of State picked perhaps the worst possible time to host a Facebook Live session on "Family Travel Hacks!" And yes, that exclamation point was all theirs.
The Department of Homeland Security (DHS) is currently mired in an imbroglio over separating immigrant families at the U.S. border. In May, the Trump administration began enforcing a "zero tolerance" policy for people crossing America's southern border. That's led to a scenario where more than 2,000 children have been separated from their families and detained by DHS, many of them housed in processing centers where minors are held in large-scale cages. (Prior to the new policy, families were often given exemptions to cross on humanitarian grounds.)
While the State Department is not directly involved in the matter, the entire nation has been gripped by reporting out of the U.S. border. Every living former First Lady has spoken out against the policy, online fundraising campaigns to support immigrant families have gone viral, and a massive protest against family separation is being planned for June 30.
Given how tense the debate is going online, just about anyone other than Carl and Kim, the two employees who hosted the Facebook Live, could have predicted how quickly the session would go off the rails.
In any other time, it would have been the same kind of anodyne government social media effort we're frequently bored by—but not today.
Family Travel Hacks! presented an all-encompassing, 40-minute FAQ about the requirements for international travel with young ones, like how to take a photo of a baby for a passport. Carl and Kris explained how families could apply for Global Entry as a group and where people with questions about weekend hours of processing centers could find phone numbers to obtain that information. All the while they requested questions from the audience.
While they got some legitimate questions in the comments about passport processing, given that government officials are currently separating families at the U.S. border—and this being the internet—they were bombarded with kinds of questions about the effects of the Trump administration's policy.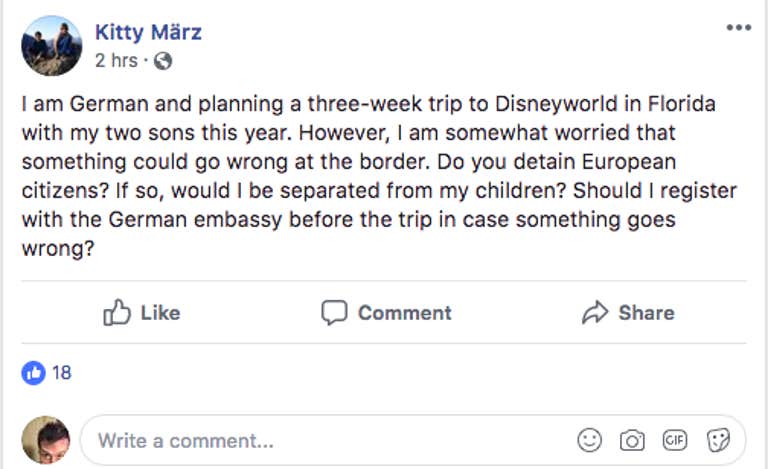 As you would figured, the trolling only grew from there, with questions about whether race mattered and how the government would handle separating people who didn't have kids.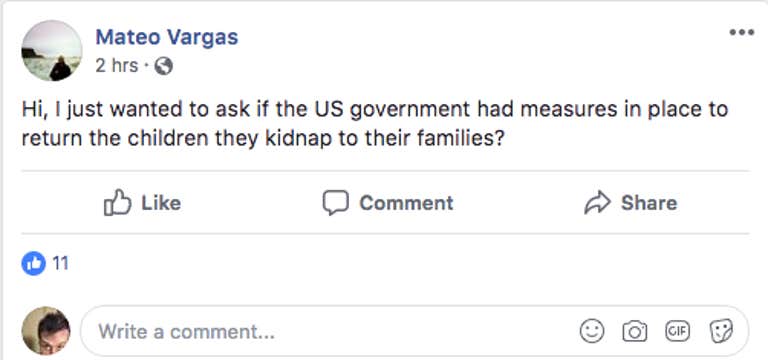 Because Carl and Kim mentioned their own children and discussed traveling with them as well, they were (perhaps unfairly) roped into the comments.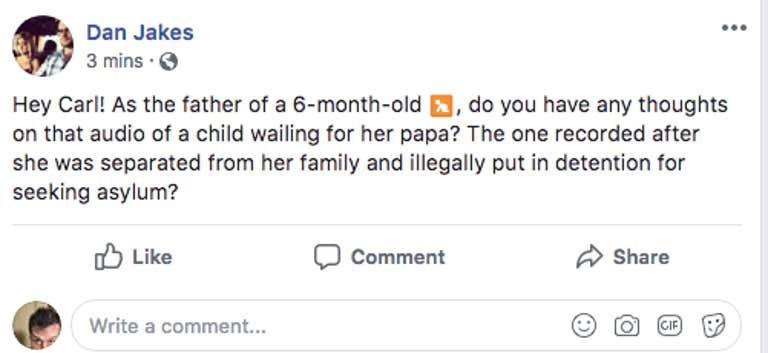 Kim and Carl did not respond to any of the questions above—or any others they received about family separation.
While the two were no doubt just doing their job, it would have been smart for the people in charge to think about the optics of a chat like this.
The Consular Affairs office did not respond to a request for comment from the Daily Dot.