Is there anything in the world that better encapsulates the self-entitled, navel-gazing, and generally obnoxious attitude of millennials than the Instagram selfie? As it turns out, there actually is: #Selfeed, a website that displays all Instagram photos tagged with the #selfie hashtag in real time.
Created by artists Erik Carter, Tyler Madsen, and Jillian Mayer, #Selfeed debuted at the Utah Museum of Fine Art in January 2014. It's pretty much exactly what it sounds like: a nonstop deluge of duckface, forced smiles, and awkward arm contortions in the uber-flattering Hudson photo filter.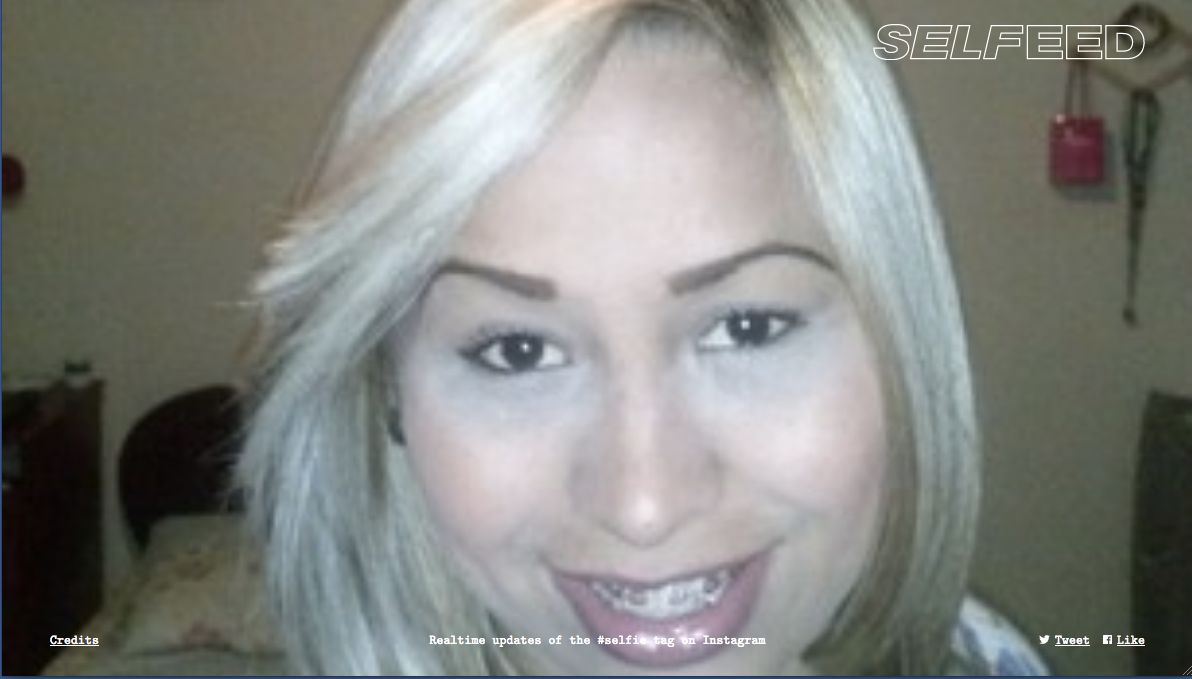 Screengrab via Selfeed
Because none of the photos show up on screen for longer than half a second, you don't really have time to evaluate each one individually. But unlike other selfie-aggregating apps, like the Hot-Or-Not-esque Facefeed, #Selfeed is less about passing judgment and more about assembling one communal selfie out of a mass of individual images, like a giant Frankenstein's monster of duckface selfies.
"Most of the selfies that are aggregated are self-portraits with one singular figure," Selfeed's creators told Time. "On Selfeed, these figures exist alone, but together."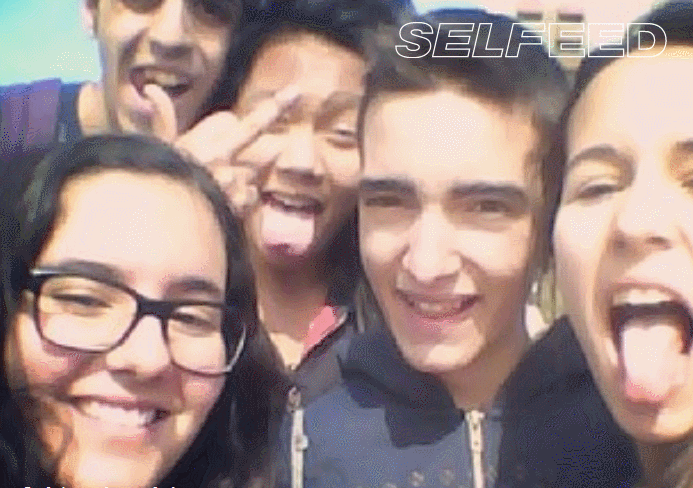 What's most striking about #Selfeed, however, is not how it reflects the community spirit of Instagram or whatever; it's how similar the selfies look to each other when you see them presented en masse. This seems to have been the #Selfeed creators' intention: "By co-opting images that users post in an attempt to manage their online identity," Selfeed "highlights the Internet's open source, cut-and-paste culture," Mayer's artist statement for the project reads.
Considering the narcissism inherent to the act of taking a photo of yourself and uploading it on social media, it's ironic that despite the selfie-takers' desire to broadcast their individuality on Instagram, on #Selfeed they all ultimately end up looking the same.
H/T Time | Photo by grahambob68/Flickr (CC BY SA 2.0)