Sarahah could end up being another social media fad, but it's currently on pace to take a place alongside giants Snapchat and Twitter. In its first few months on the market, Sarahah became the no. 1 free iTunes app on the App Store, topping YouTube, Instagram, and Facebook. It already has 15 million users and has been downloaded 4 million times on iOS and at least 5 million times on Android devices.
While those impressive numbers mainly stem from its popularity in Middle Eastern countries like Egypt and Saudi Arabia, Sarahah is quickly making its way over to the U.S. and Europe.
But what exactly is Sarahah, and how do you use it? Let's take a look.
What is Sarahah?
Sarahah, which means "honesty" or "candor," began as a tool for giving workplace feedback in an anonymous setting, but it's now used mostly by teenagers. Its concept is simple: Users can post honest opinions to other profile pages without giving away their identity. The goal is to give a platform for people to help others recognize their strengths and weaknesses without the awkwardness of telling it to their face.
According to the app: "Sarahah helps you in discovering your strengths and areas for improvement by receiving honest feedback from your employees and your friends in a private manner."
But what was originally meant for self-reflection is now being criticized for fueling online bullying. A look at the Android app's reviews shows polarizing opinions. It has more than 10,000 five-star reviews and almost as many one-star reviews. Many of the negative comments site disturbing instances of online abuse and the potential for cyberbullying.
READ MORE:
"My son signed up for an account and within 24 hrs someone posted a horrible racist comment on his page including saying that he should be lynched," one post stated. "The site is a breeding ground for hate."
Others are less concerned and find value in the concept of anonymous messaging.
"This app is so fun! I've gotten the most honest–and craziest–opinions about me and I've gotta say, people have had a lot of nice and humorous things to say," one user review said.
Anonymous messaging isn't new idea to mobile. We've seen several similar apps pop up over the years, like Whisper, Secret, and Yik Yak, but none have taken off quite like this.
How to use Sarahah
1. Download and set up the app's privacy settings
First, you'll need to download the Sarahah app either from the Apple App Store or Google Play. Watch out for copycats like "saraha mobile."
You'll then need to create an account, which you can do from either the app or a webpage.
Once logged in, you'll be taken straight to the settings menu where you can adjust notification preferences, language, and privacy options.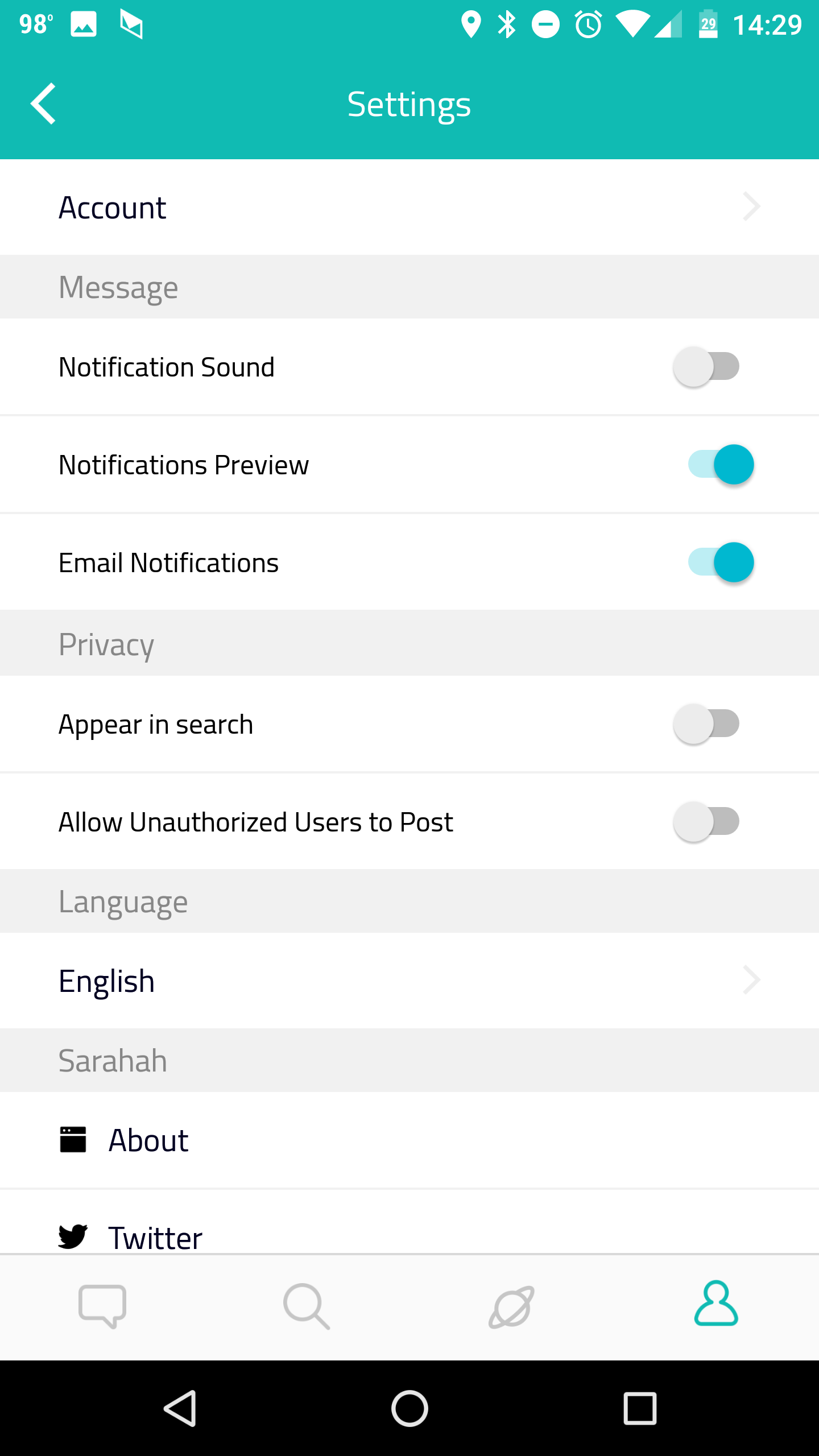 Before going any further, we recommend taking a glance at the privacy tab and making sure you're OK with the default selections.
Deselect both "Appear in search" and "Allow Unauthorized Users to Post" if you're worried about receiving messages from strangers.
2. Share your account URL
Back out of settings and you'll be transported to your blank profile page. Note the web address in the middle of your screen (dailydotdebug.Sarahah.com in this example). This is the link users will use to send you messages.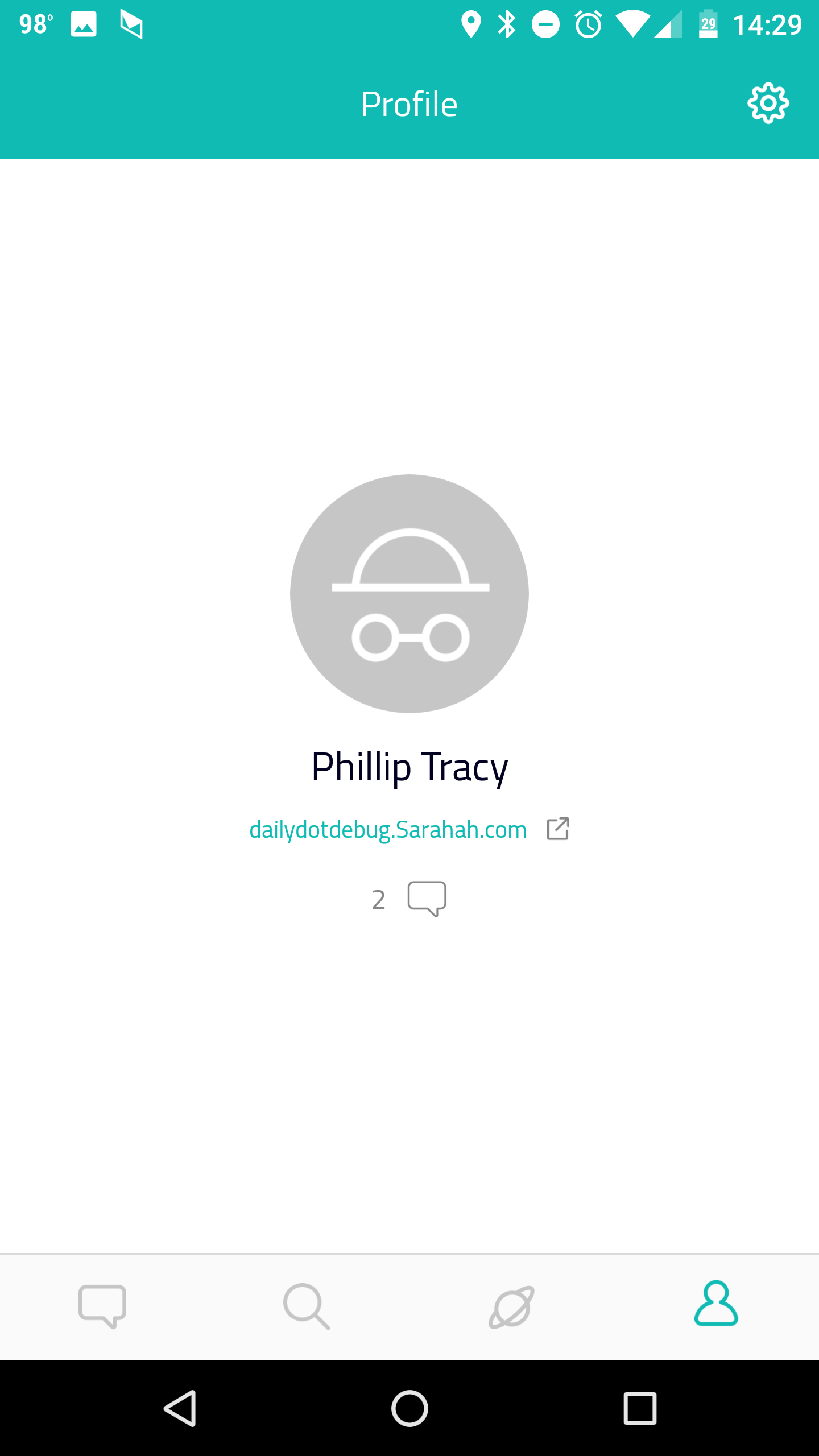 Press on it to share the link with friends using whichever method you prefer: social media, email, SMS, or messaging apps.
3. Receive a message and take action
You should start to receive messages after you've shared your profile link. To see them, press on the speech bubble icon on the bottom portion of the app and make sure you're on the "received" tab.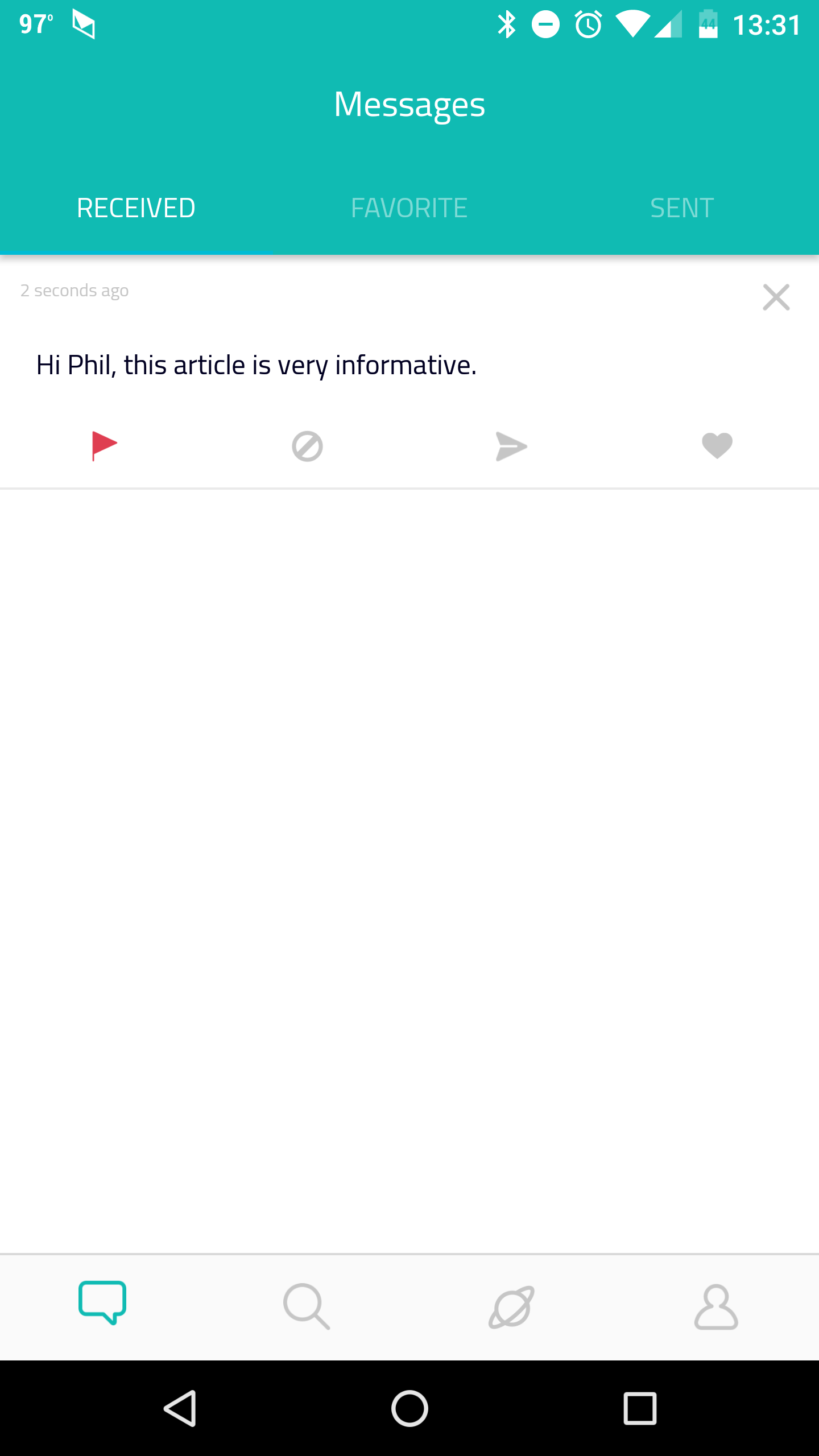 There are a couple of actions you can take once you've received a message. Press on the heart icon to add it to your favorites. To share it, select the arrow icon.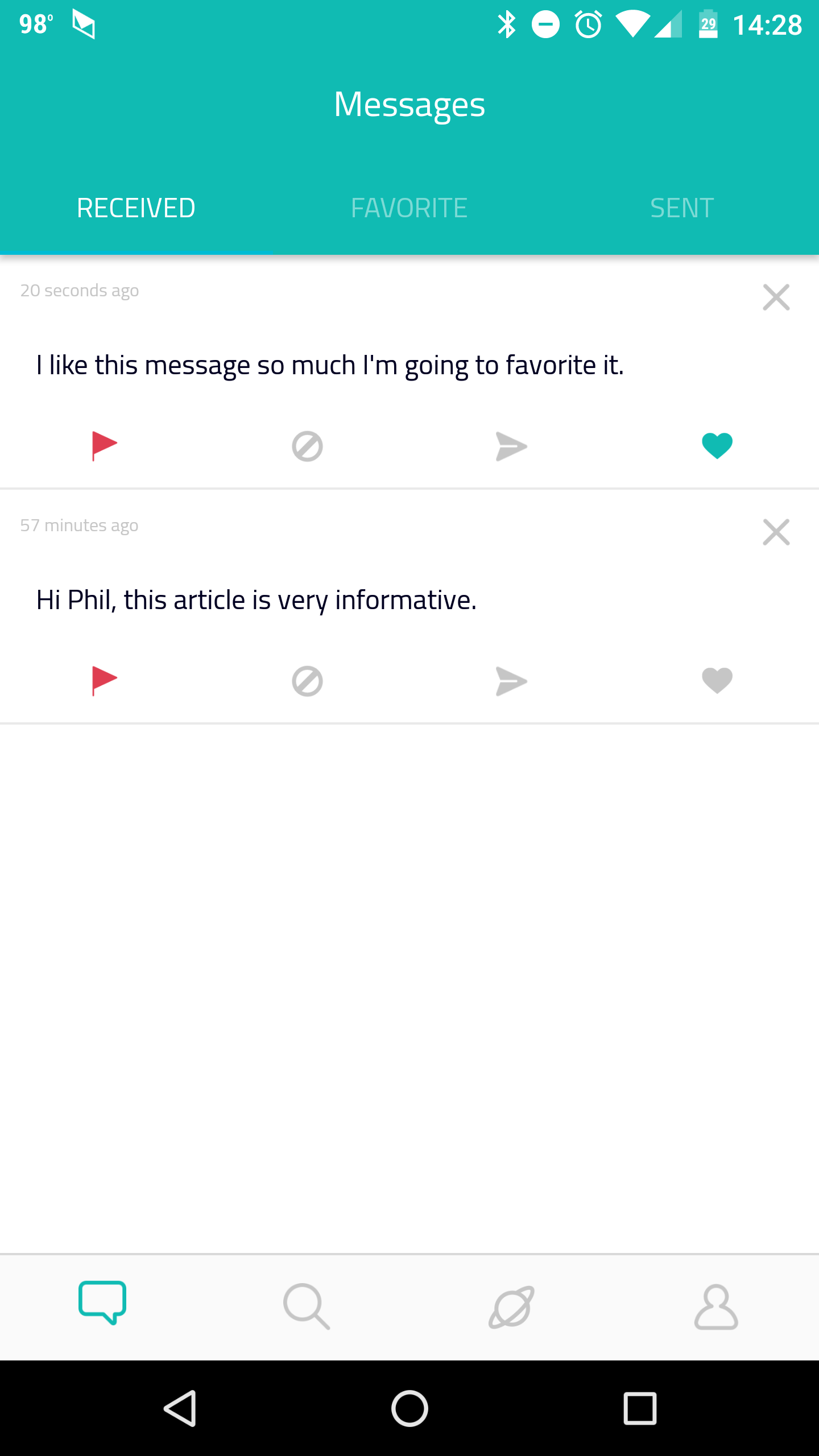 If you've received an inappropriate message from someone, you can block the person who sent it by selecting the circular caution symbol. You can then report the message by pressing the red flag icon.
To delete a message, simply press the gray "x" in the top-right corner.
4. Send a message
The easiest way to message someone from the app is by using the "Search" function—that little magnifying glass at the bottom. Here, you can type in someone's name and send them a direct message right from your phone.
Note: You'll need their actual name as the search function doesn't seem to work with usernames.

But the beauty of Sarahah is that anyone can send you a message from any device—even if they don't have an account—as long as they know your unique URL. For example, our assistant managing editor—who didn't install the app—sent me a message from her laptop moments after I gave her my dailydotdebug.Sarahah.com URL.
This means you should theoretically be able to send someone a message from any device that can load a webpage without even registering on the app. Of course, you'll need to make an account if you want to receive messages.
You can't reply to message even with an account.
5. Sarahah on Snapchat
A contributing factor to Sarahah's impressive growth is its link with Snapchat. Many users are posting their Sarahah URLs to Snapchat so followers can quickly send them anonymous messages.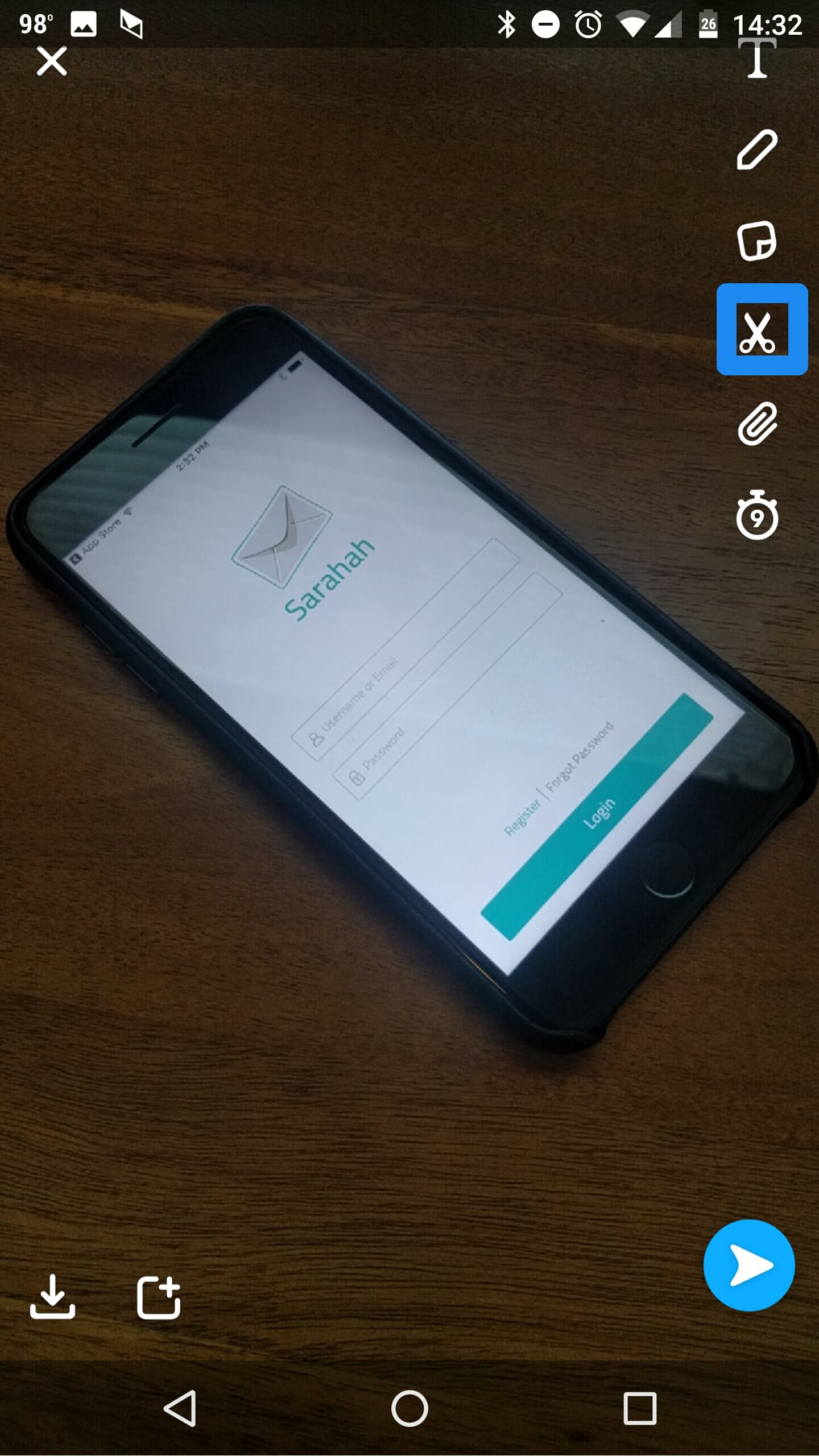 First you'll need to make a new snap. You should then see a paperclip on the right-hand side of your image where you have the option to add things like text, emoji, and drawings. Here, you can type the link to your Sarahah profile (username.Sarahaha.com) and send it as a direct message or add it to your Snapchat Story. Once it posts, viewers can swipe up to access the link and go directly into writing you an anonymous message.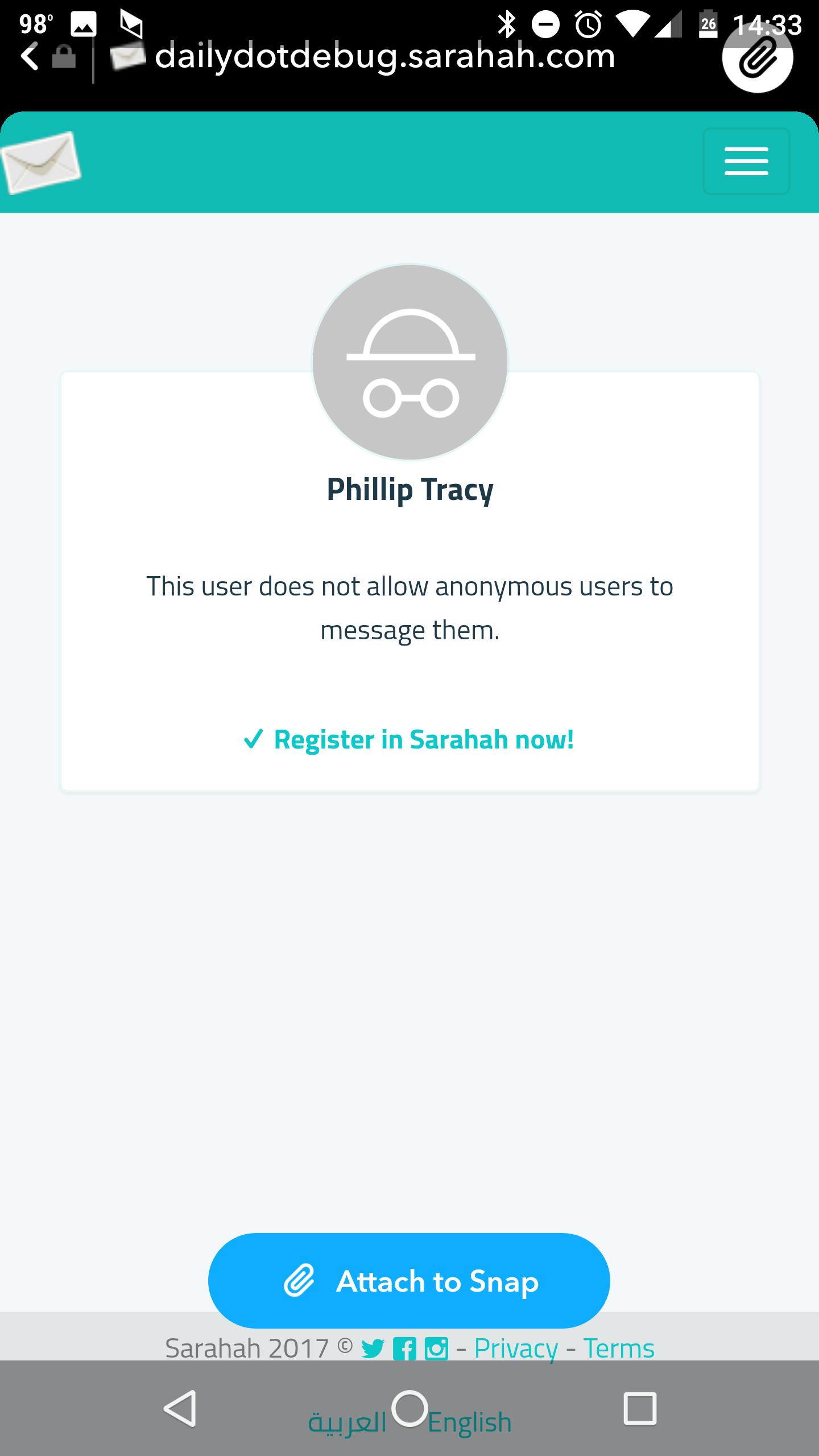 Sarahah is still in its infancy, and it should gain many new features in the coming months, including an "Explore" function.
Editor's note: This article is regularly updated for relevance.