Not all heroes wear capes.
Some of them walk up to Steve Mnuchin at a buffet and tell him to go to hell.
Here is a list of Americans who deserve our praise for realizing that civility ultimately doesn't mean shit and speaking up makes a difference in 2018. Here's hoping it grows longer with each passing day.
Kirstjen Nielsen, Homeland Security Secretary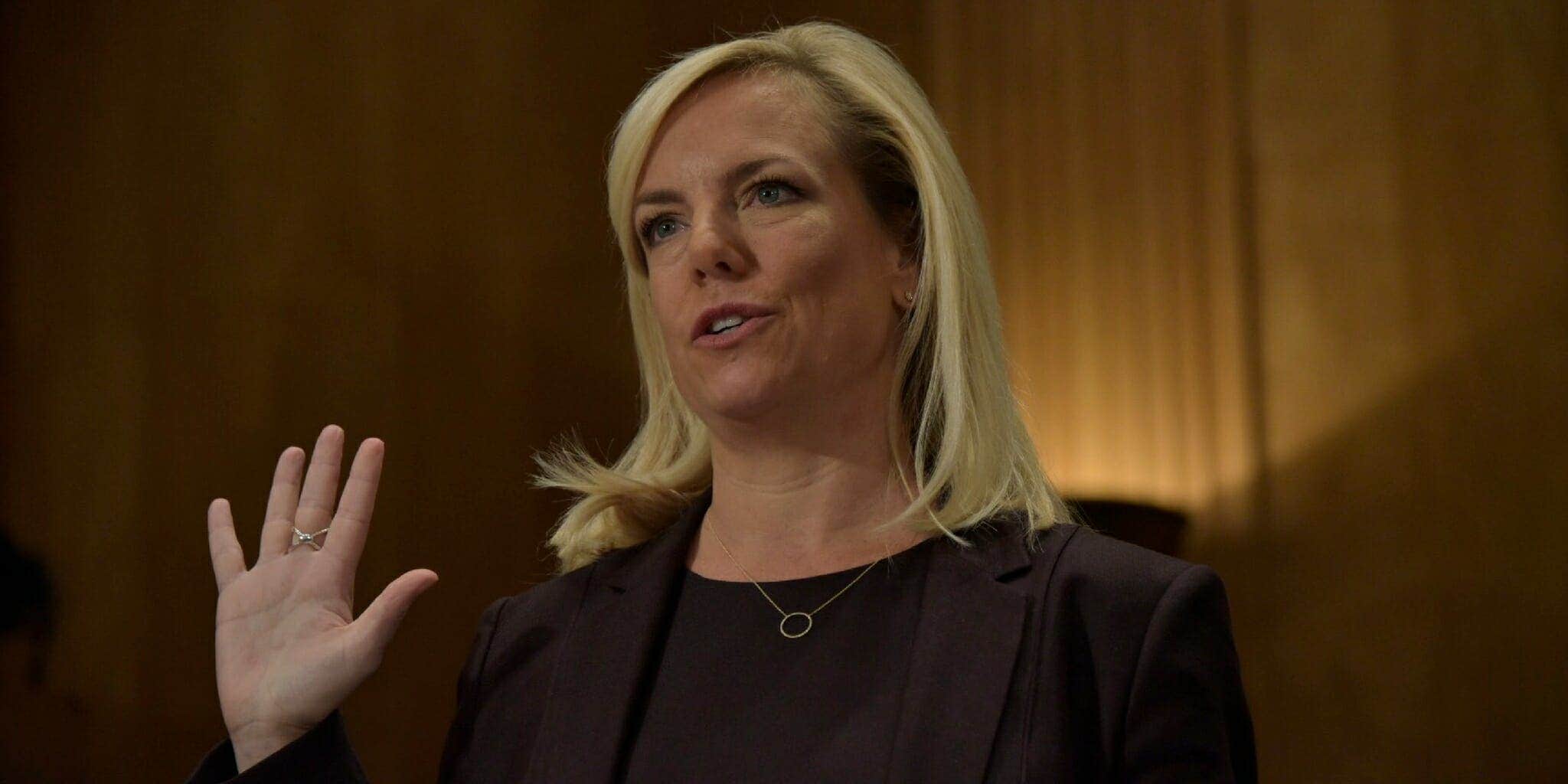 On June 20, Homeland Security Secretary Kirstjen Nielsen was confronted at upscale Mexican restaurant MXDC (yes, a Mexican restaurant) by the Metro DC Area DSA. Protestors chanted "Shame!" and "If kids don't eat in peace, you don't eat in peace!" at her while she dined. The protest came at the height of furor over Trump's family separation policy. 
Video of the encounter can be found on social media.
Sarah Huckabee Sanders, White House Press Secretary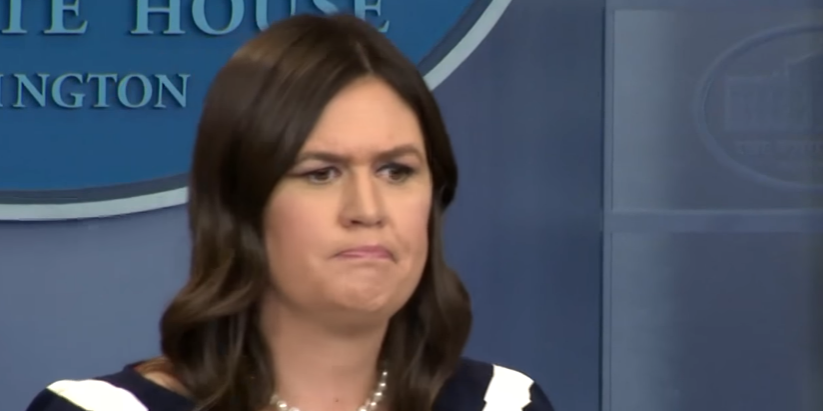 Though the Red Hen refusing service to Sarah Huckabee Sanders on June 22 was not the first time a Trump official was called to account for their actions in public, it was the incident of public shaming that got the most press.
Sanders and her family being 86ed from the restaurant touched off a national conversation about civility and made the Red Hen, the restaurant the booted her, a household name. 
Often lost in the discussion around civility, however, is the fact that Sanders was comped the cheese plate she had ordered as an appetizer. We've all lost out on cheese plates over far less.
Sen. Mitch McConnell (R-Ky.), Senate Majority Leader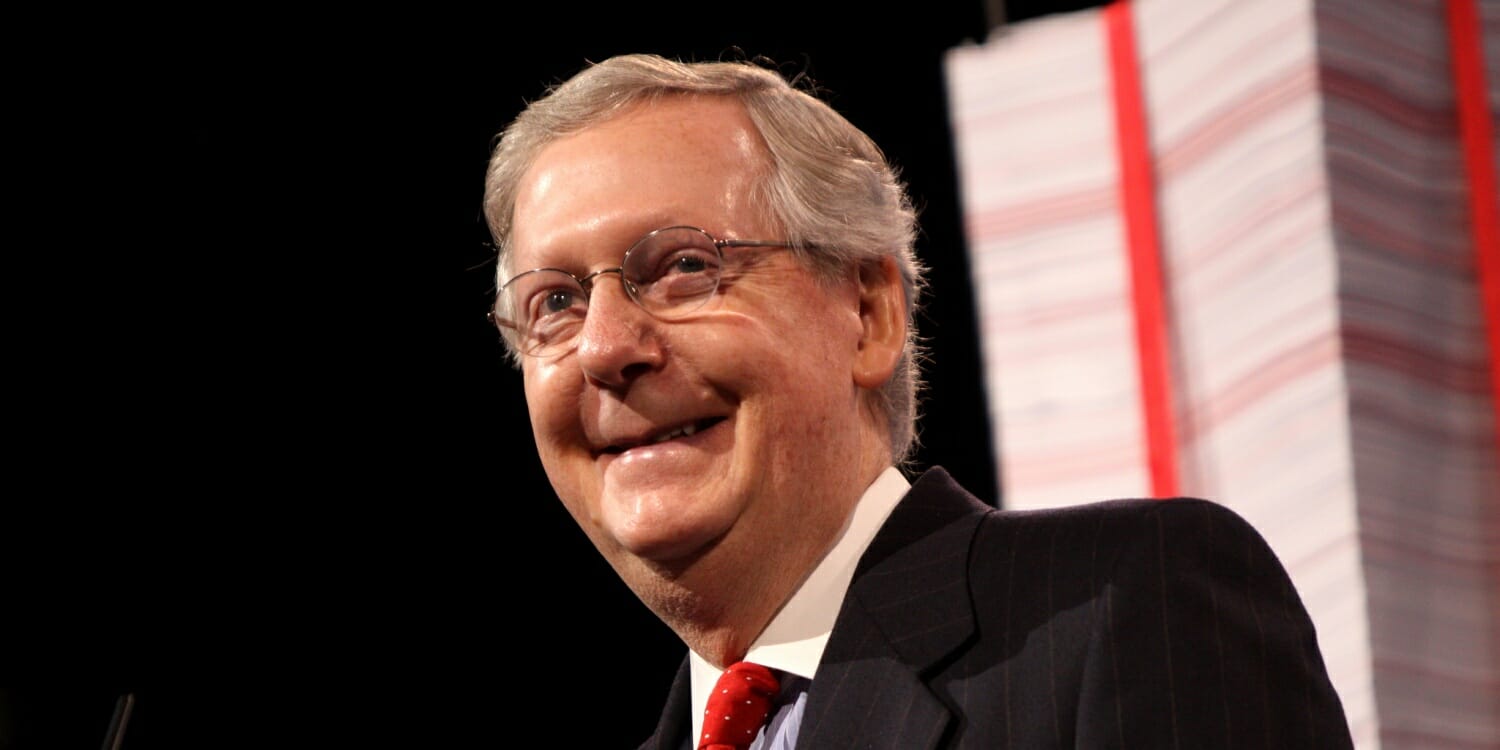 After eating lunch at the Bristol Bar & Grill in his hometown of Louisville, Kentucky, Senate Majority Leader Mitch McConnell (R-Ky.) was greeted in the parking lot by protestors. Members of the Louisville DSA took phone video of McConnell while chanting, "Vote you out, vote you out!" and "Where are the children?"
"No comfort for fascists!" one activist yelled at the senator as he climbed into his SUV. This incident took place on July 7.
The next night, McConnell ate dinner at Italian restaurant Sarino, and was once again confronted. This time, a mixture of DSA members and bar patrons who had gathered for a trivia night next door shouted down McConnell while they played "Fight the Power" over a loudspeaker.
Some of the protestors at both encounters in Louisville are affiliated with the city's Occupy ICE movement. In various cities around the country, protestors are camping out in front of ICE offices with an aim of raising awareness about the agency's misdeeds and in hopes of disrupting their operations.
McConnell has also met with protests in Washington, DC. On June 25, McConnell and his wife, Transportation Secretary Elaine Chao, met protests on the campus of Georgetown University.
The group asked the Washington power couple, "Why are you separating families?" Secretary Chao remarked, "Why don't you leave my husband alone?"
Video of the confrontation was posted to Twitter.
Stephen Miller, White House Advisor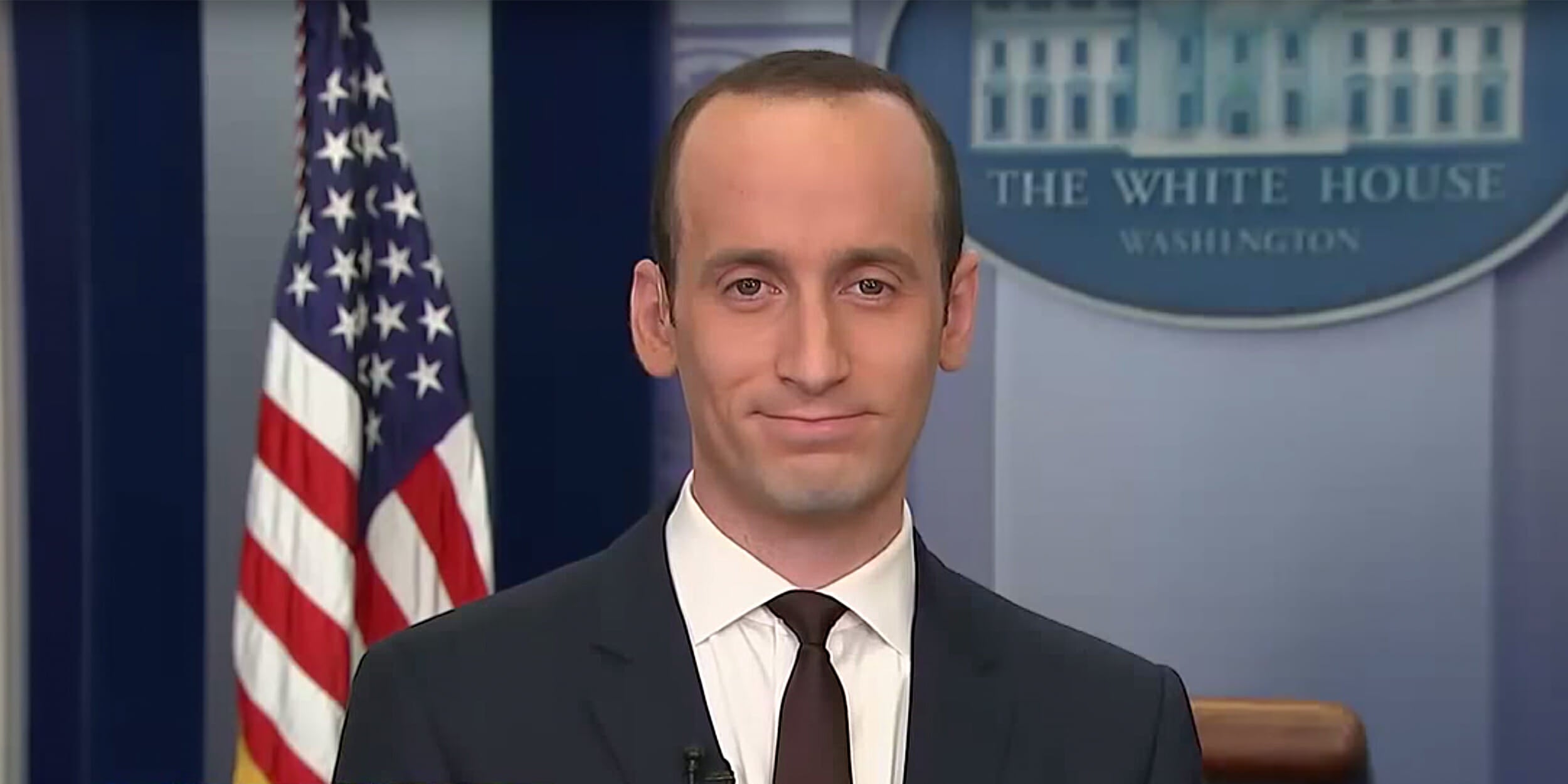 Of the various officials in Trump orbit who have been shamed in public, Miller seems be targeted the most. This is unsurprising, as not only is he credited as the architect of the "no tolerance" family separation policy, but his charmless, hard-nosed style has won him few fans.
Miller was actually confronted at Mexican restaurant Espita Mezcaleria several days before Nielsen (what's with these people and Mexican restaurants?), when a customer called him a "fascist."
This is not the only time that Miller has faced the ire of the public. There have been a number of demonstrations in front of his D.C. apartment. Activists have also posted "Wanted" posters outside of his residence.
It was recently revealed by the Washington Post that a bartender followed Miller out of a sushi restaurant with his middle fingers raised in the air. Miller responded by throwing away his $80 sushi meal. As of press time, it was unclear who that gesture was "owning" other than himself.
Kellyanne Conway, Counselor to the President
Conway recently told the Washington Post that she was approached in a grocery store shortly after beginning her tenure in Trump's White House. She claims a man rushing by with a shopping cart and said, "You ought to be ashamed of yourself! Go look in the mirror!"
She recalls replying, "Mirrors are in Aisle  —I'll go get one now." Since we don't have any audio or video, we'll have to take Conway's word for it, but the comeback does feel a little tidy, reminiscent of George Costanza's arc on the "Jerk Store" episode of Seinfeld.
Stephen Bannon, Chief Strategist (FIRED)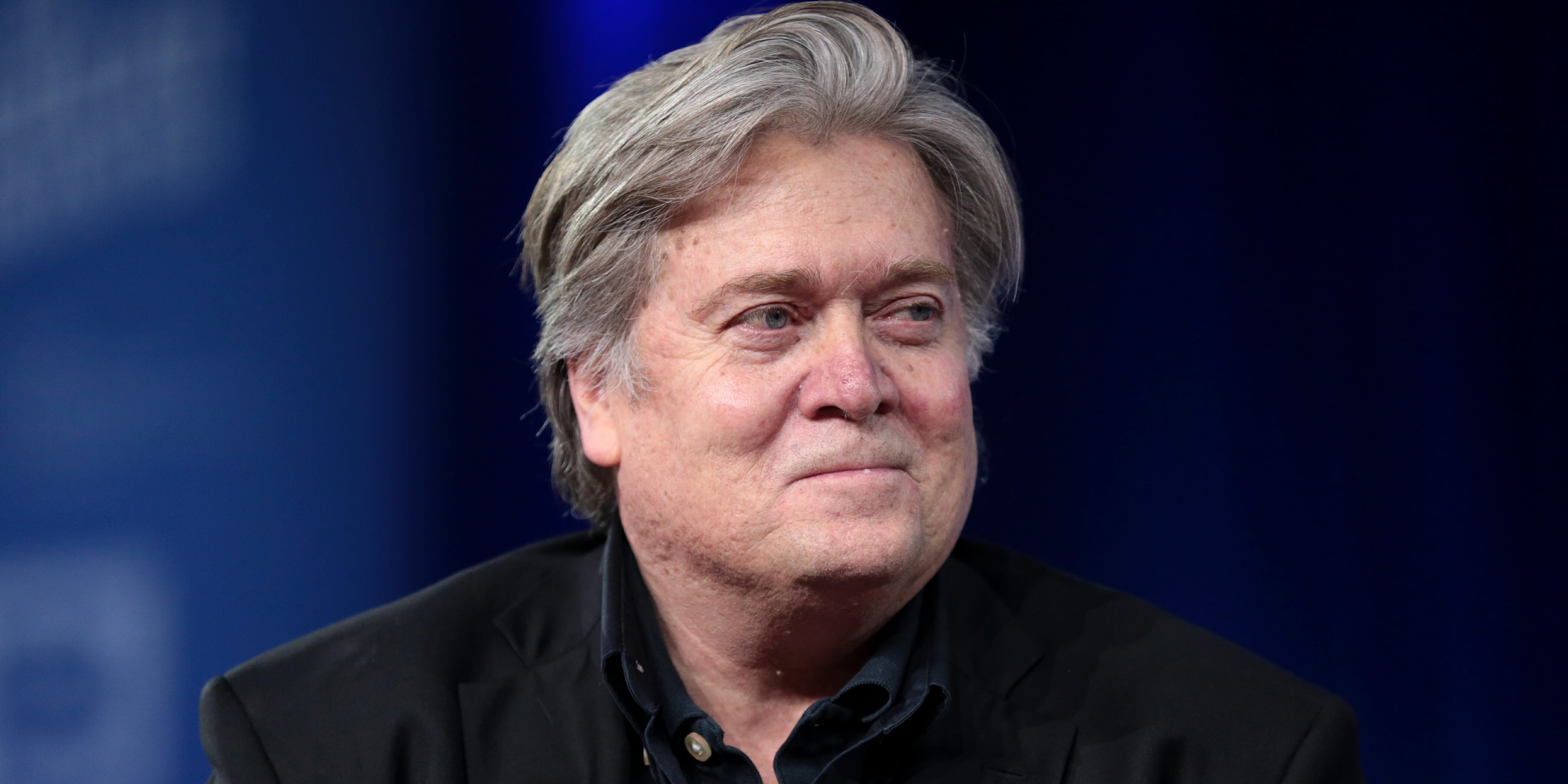 Though Bannon has not worked in the White House for months, his alt-right influence lingers over American politics. Last weekend, Bannon was perusing the wares at an antiquarian bookshop (which feels very on brand for him), when another customer called him a "piece of trash."
The owner of Black Swan Books in Richmond, Nick Cooke, called the police on the women who confronted Bannon. He told the Richmond Times-Dispatch, "We are a bookshop. Bookshops are all about ideas and tolerating different opinions and not about verbally assaulting somebody, which is what was happening,"
Scott Pruitt, EPA Secretary (RESIGNED)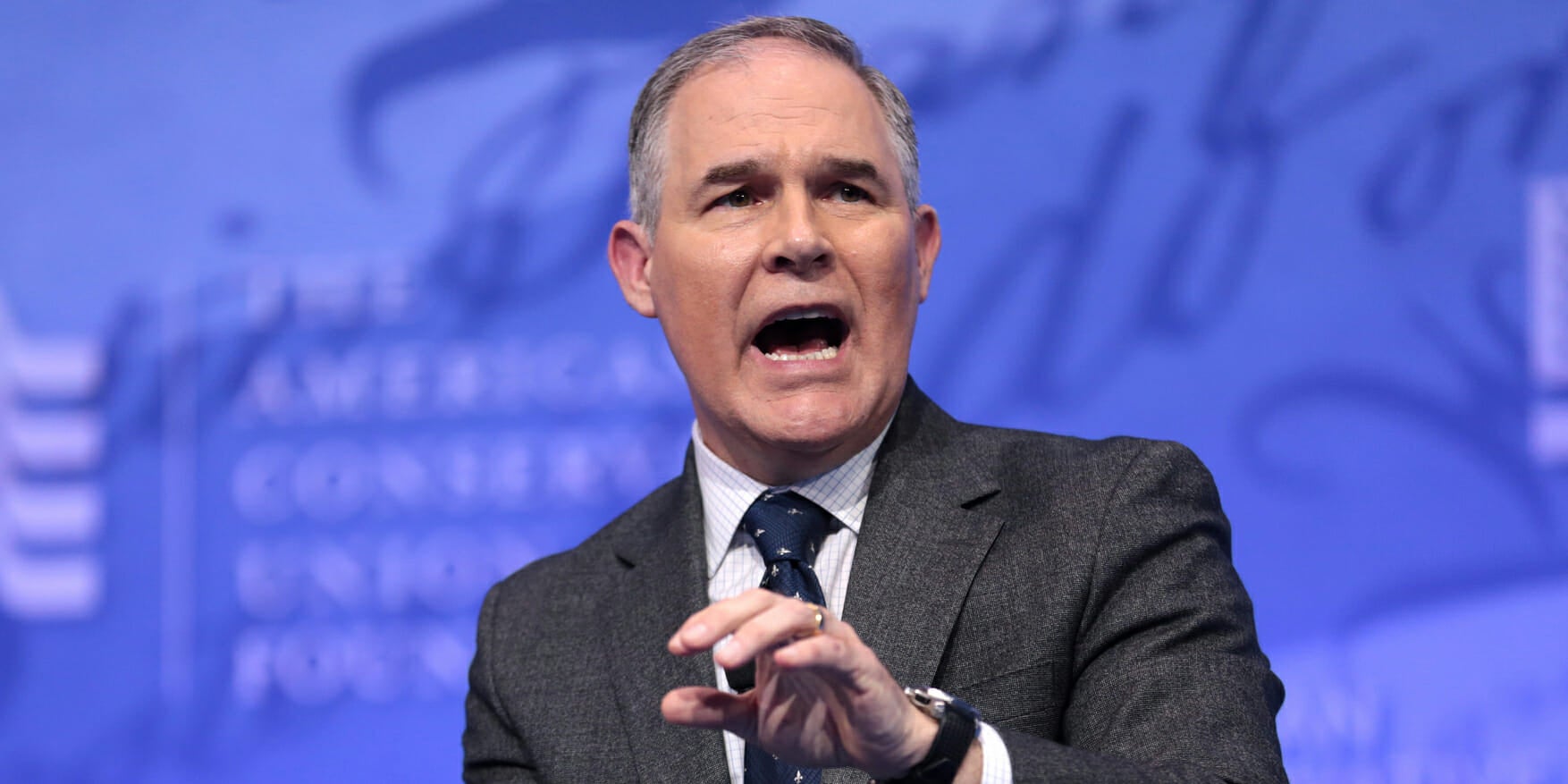 While now-former EPA Secretary Scott Pruitt was eating dinner at Teaism on July 2, a young mother walked up to Pruitt holding her twtwo-year-oldaughter.
She then pulled out a prepared statement that began, "Hi. I just wanted to urge you to resign for what you're doing to the environment in our country." Shortly after 33-year-old Kristin Mink finished her remarks and returned to her table, Pruitt and his security detail left the restaurant.
Though the scandal-plagued Pruitt was likely to step down in the near future, it is worth noting that he resigned as EPA secretary three days later. When he called it quits, he cited "unrelenting attacks" that "have taken a sizable toll" as a key factor in his resignation.
Mike Pence, Vice President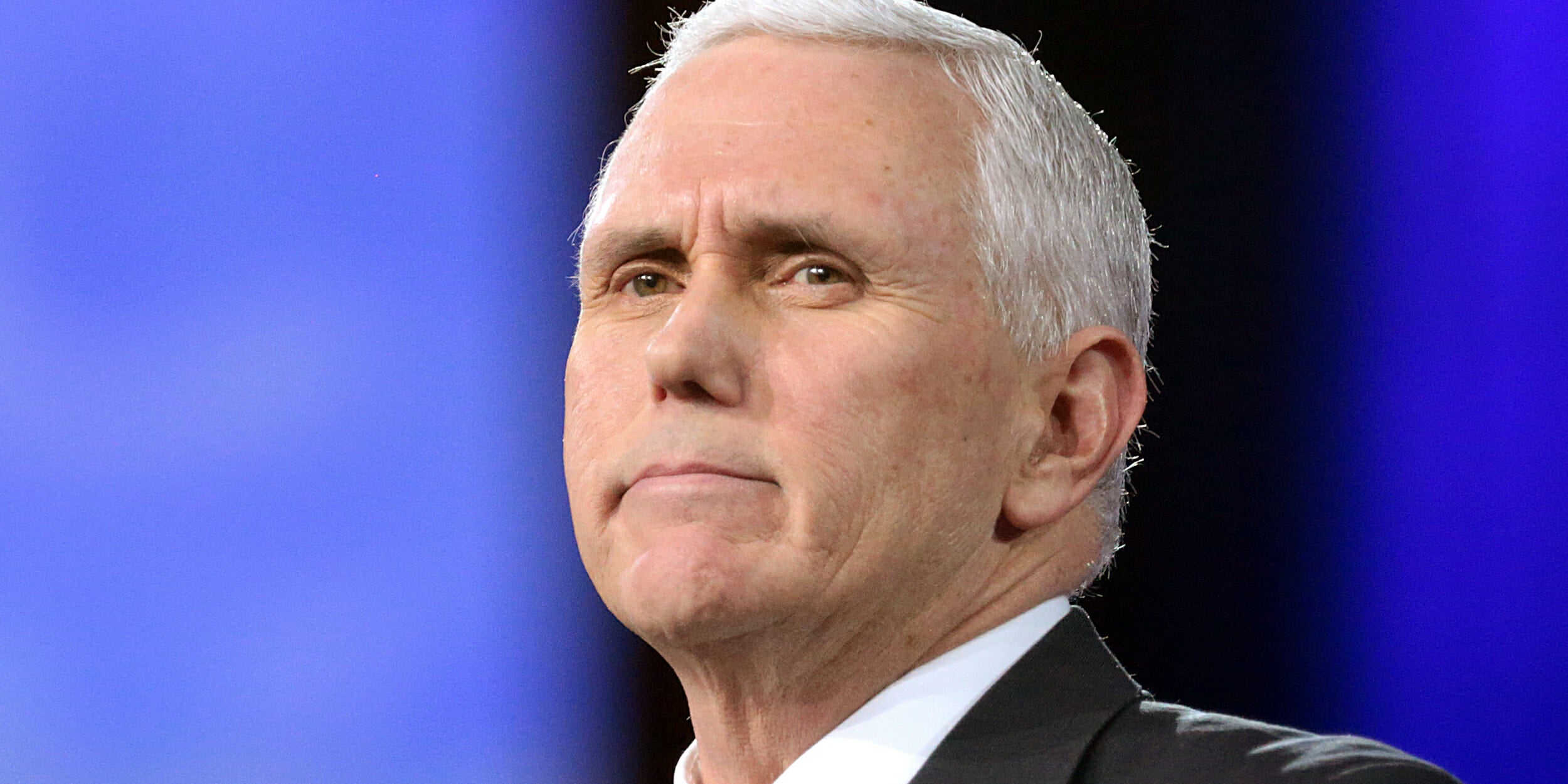 With the flurry of recent restaurant confrontations, it's easy to forget some of the best OG Trump administration call outs. Shortly after the election, the vice president-elect made the decision to attend the smash Broadway hit Hamilton.
While Alexander Hamilton the man's politics were rather reactionary, the Lin-Manuel Miranda musical has become a liberal darling. It came as no surprise when the cast decided to confront Pence during the curtain call.
Brandon Victor Dixon, who played Vice President Aaron Burr that night said, "We, sir—we—are the diverse America who are alarmed and anxious that your new administration will not protect us, our planet, our children, our parents, or defend us and uphold our inalienable rights. We truly hope that this show has inspired you to uphold our American values and to work on behalf of all of us."
Donald Trump, President
The president himself has endured some public scolding. In mid-June, Caitlin Marriott, an intern for Sen. Maggie Hassen (D-N.H.), yelled, "Mr. President, fuck you!" as Trump walked through the Capitol Rotunda. Marriott's bravery resulted in a one week suspension.