Special Counsel Robert Mueller will publicly testify in hearings before two committees in the House of Representatives on Wednesday, July 24. The highly anticipated Mueller testimony comes a few months after the release of the so-called Mueller Report, which investigated Russian interference in the 2016 presidential election and whether President Donald Trump committed obstruction of justice.
Within the report, Mueller's team said they couldn't establish whether the Trump campaign "conspired or coordinated" with Russia. It did not make a determination as to whether Trump obstructed justice, but it didn't exonerate the president.
"If we had confidence after a thorough investigation of the facts that the president clearly did not commit obstruction of justice, we would so state," the report reads. "Based on the facts and the applicable legal standards, however, we are unable to reach that judgment. The evidence we obtained about the president's actions and intent presents difficult issues that prevent us from conclusively determining that no criminal conduct occurred. Accordingly, while this report does not conclude that the president committed a crime, it also does not exonerate him."
His public testimony is sure to be at the center of political discourse for the coming days, with both Democrats and Republicans expected to grill the former FBI director.
During a press conference in May, Mueller said that "any testimony from this office would not go beyond our report. It contains our findings and analysis, and the reasons for the decisions we made."
Who is Robert Mueller testifying before?
Mueller will testify before the House Judiciary Committee and House Intelligence Committee.
Robert Mueller testimony time
Mueller will testify on Wednesday, July 24 at 7:30am CT and 11:00am CT.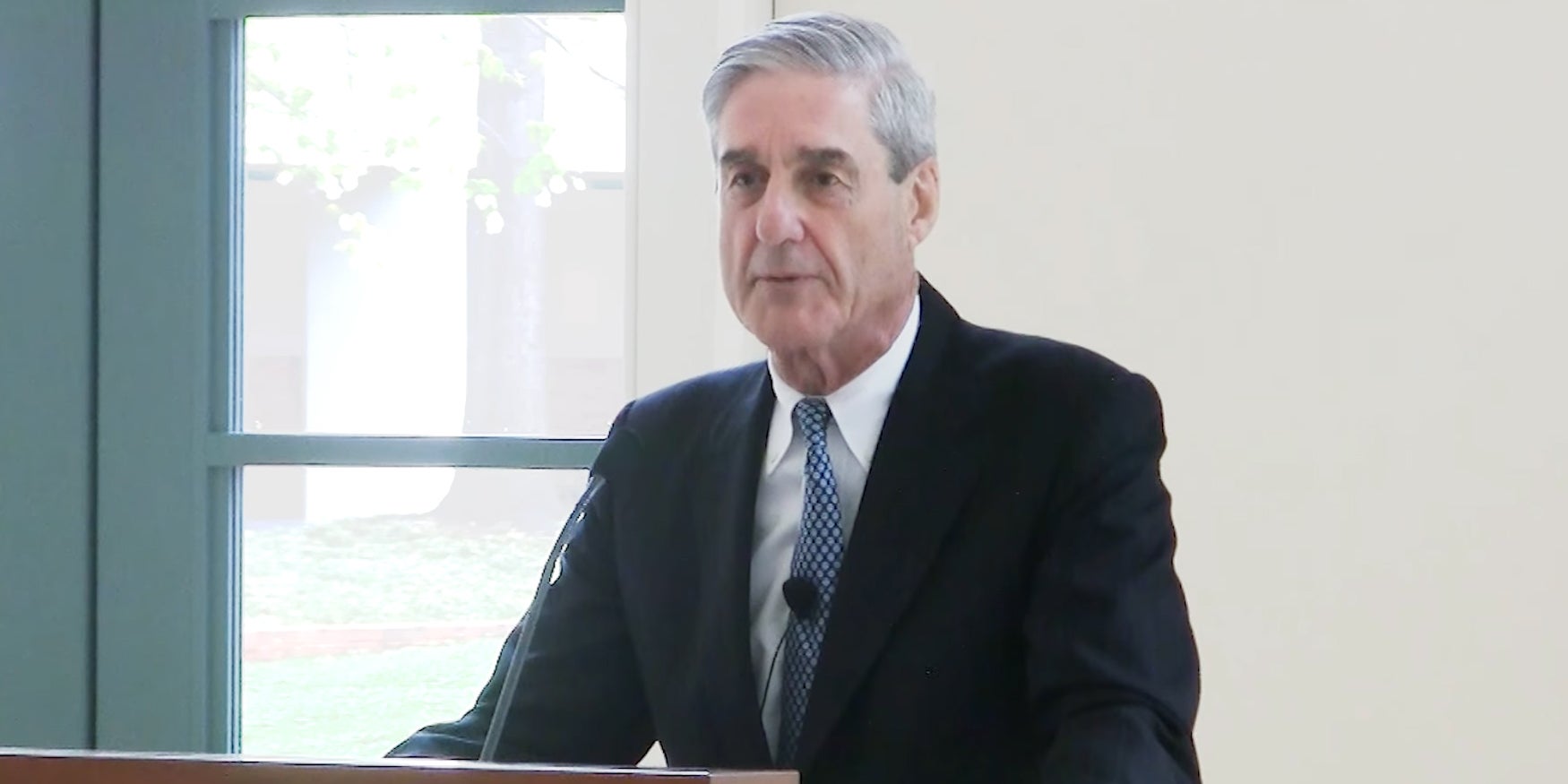 How to watch the Robert Mueller testimony
C-SPAN is hosting a live stream of the testimonies on its YouTube page.
You can also watch the testimony live here, via C-SPAN.
READ MORE:
Got five minutes? We'd love to hear from you. Help shape our journalism and be entered to win an Amazon gift card by filling out our 2019 reader survey.