The votes have been tallied and the numbers crunched: 2013 was a monster year for Reddit—especially for news junkies and Canadians.
This year Reddit collected 56 billion pageviews, an increase of 19 billion over last year. It also netted 731 million unique visitors, almost doubling the number from 2012.
The biggest factor in Reddit's growth may have been its newsgathering prowess. 
Four of the top 10 posts this year were live updates on the Boston Marathon bombings in April. These posts provided vital information on injuries and deaths. They also raised some concerns regarding the dissemination of victims' and suspects' names without verification.
Those four posts collected more than 10 million pageviews combined. In 2012, none of the top 10 posts were related to breaking news. 
These Boston Marathon Bombing stats support a Pew Research Study that found that 62 percent of redditors get their news from the site, edging out Twitter (52 percent) and Facebook (47 percent).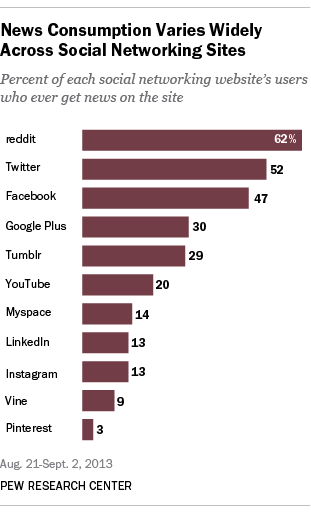 The most popular post on Reddit, with 3.6 million pageviews, was an r/askreddit thread looking for GIF animations that reduce a person to "hysterical laughter every time." This was the top GIF in the thread: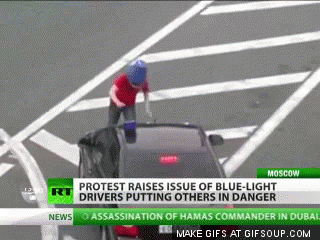 Americans accounted for 48.5 million monthly unique visitors. Canada was a distant second with 7.4 million. On the flip side, Canada bested the U.S. with 21.26 percent of unique visitors/population. America had 15.46 percent.
What might be the most surprising statistic of all this year was the list of the top 10 countries with the longest average visit duration. Canadians also made a strong showing here, while the U.S. was nowhere to be found:
1) Luxembourg 0:32:30
2) Niger 0:25:06
3) Slovenia 0:20:22
4) Hungary 0:20:19
5) Jordan 0:18:16
6) Canada 0:18:11
7) Mauritius 0:17:35
8) Indonesia 0:17:34
9) Switzerland 0:17:06
10) Belgium 0:16:55
Illustration by Jason Reed