We need to talk about Pete Buttigieg.
Specifically, we need to talk about his hair. Or, lack thereof, as the case seems to be.
The former presidential candidate appeared on several news broadcasts this past month, displaying a very different look from the one Americans have become accustomed to.
His questionable new hairstyle has people online theorizing that Buttigieg, stuck like the rest of us in quarantine, may have tried his hand at self-barbering.
Buttigieg made an appearance on MSNBC's Morning Joe program yesterday to discuss the importance of mayors during coronavirus and mounting unemployment rates.
When he appeared on screen, many people were shocked to see him sporting short-cropped, thinned hair that had been trimmed far enough back to give the impression of a receding hairline.
The side-by-side of the image they used for Buttigieg is downright shocking.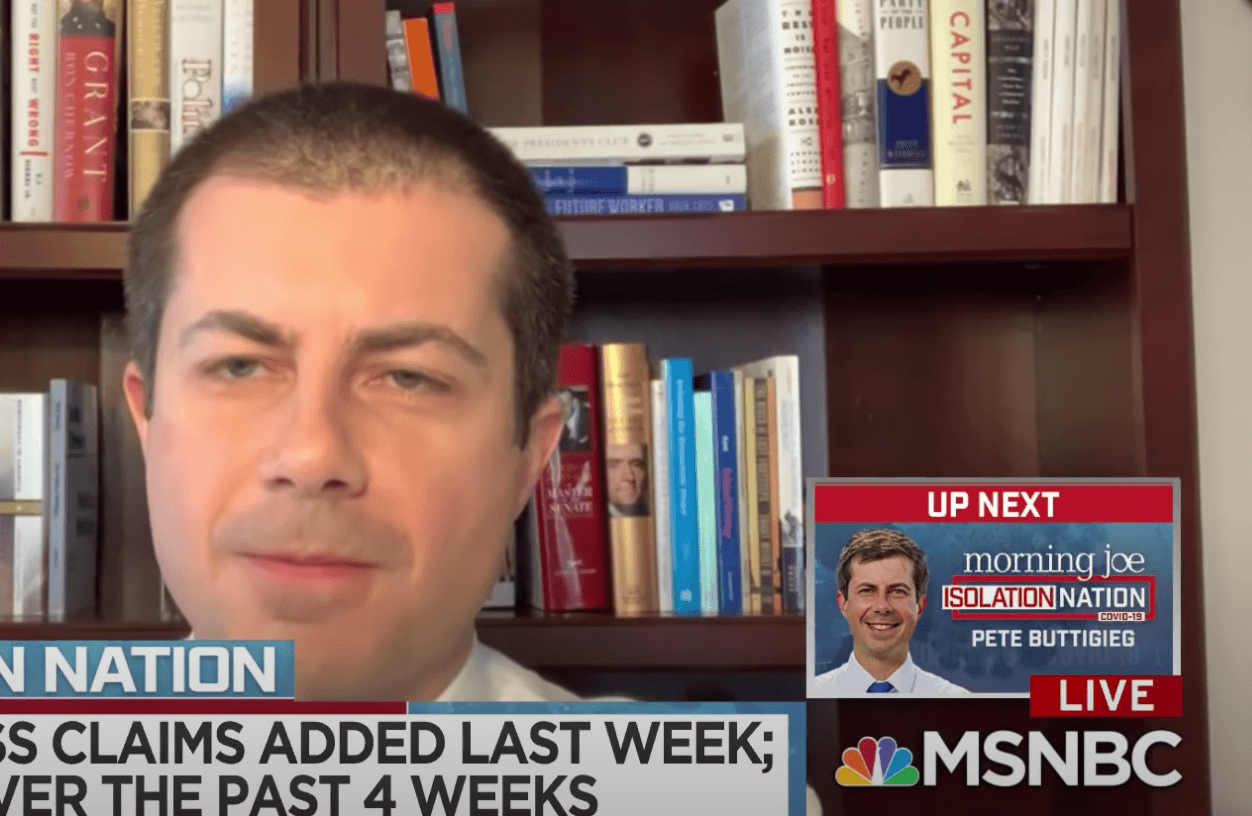 Curious viewers quickly took to social media to express their surprise at the change and question what had inspired Buttigieg's new do.
The look matches a previous interview he did on ABC, where he also had a close-cropped style.
Soon, Buttigieg's Morning Joe and ABC appearances exploded, becoming the subject of memes.
"Dude looks like they were working on a SIMS character and were like, nah, this one is messed up. delete it," one Twitter user joked.
Jokes about the challenges of cutting your hair at home quickly overtook the conversation. "Thank you Pete Buttigieg for single-handedly convincing me that cutting my own hair may be a bad idea," one user wrote.
Many people put the blame for Buttigieg's disastrous new look on his husband, Chasten.
"Chasten cut his hair and it didn't go well," one user wrote.
At least he's responsibly keeping a barber from doing house calls.
The Daily Dot has reached out to Buttigieg's team and will update this if we receive a response.
READ MORE: