The creators of the first proper smartwatch are courting teens with a colorful new twist.
Pebble began as a Kickstarted hardware project that set crowdfunding records, launching in 2013 as the most viable smartwatch to hit the market yet. Now, Pebble is shedding the serious, early-adopter image for something decidedly more mainstream.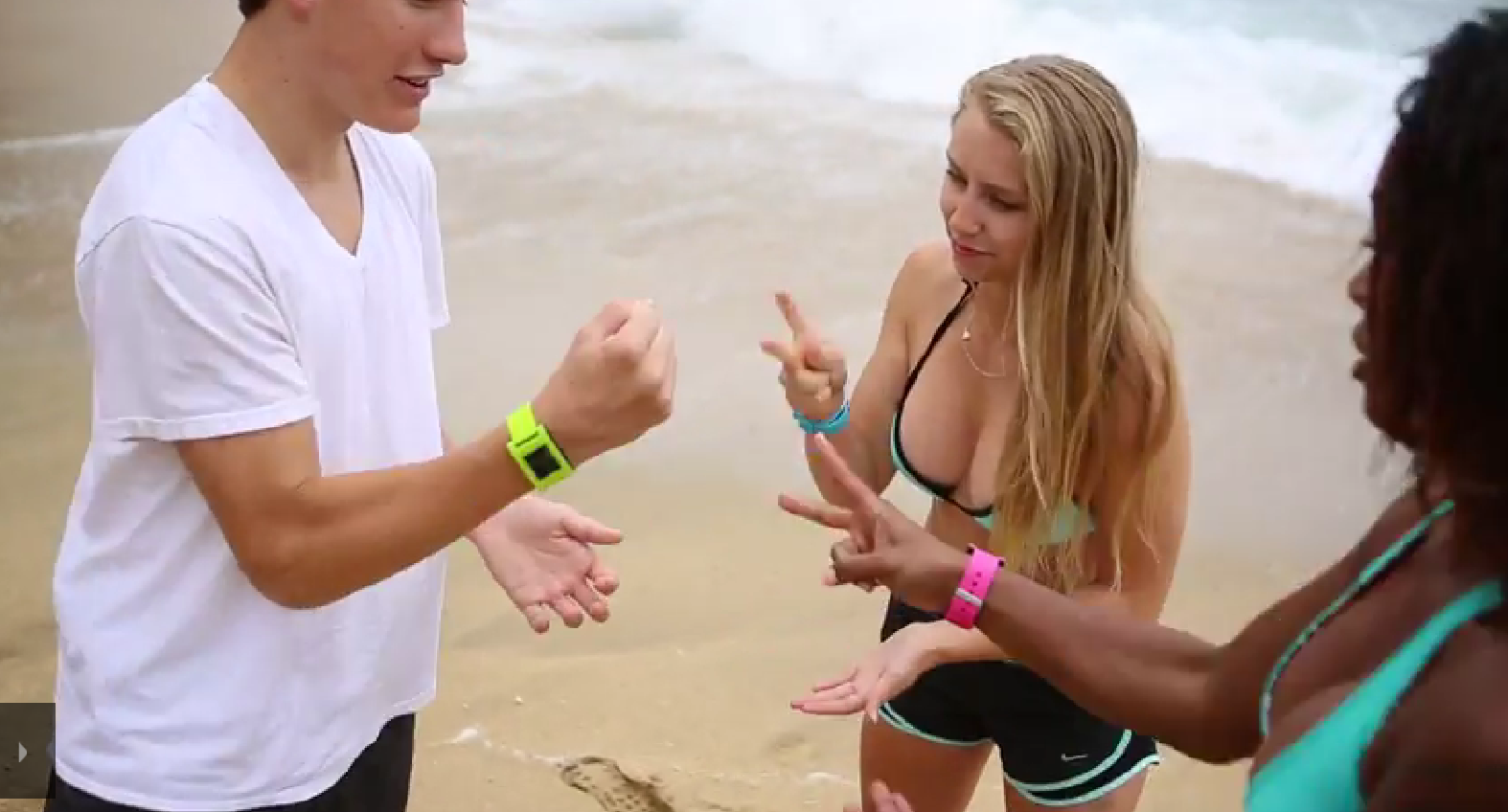 (Just look at those teens having fun with their hand gestures and their beachwear!)
One fault that would-be buyers often find in smartwatches is their very masculine, large-faced design isn't always well suited to everyone's tastes (or wrists). Personally, I've always loved the industrial look, but Pebble's new options brighten things up considerably.
The new color options, called fresh (lime), hot (pink), and fly (blue) are youthfully reminiscent of the iPod touch, a breakout success among the teen and tween sets. With the limited-edition colors, which are painstakingly matched between the interchangeable bands and the watchface itself, the new smartwatches are veritable teen-magnets.
"Ultimately we want a product that defines who you are—it's about style and about choice" a Pebble spokesperson told us. "Something they can personalize and let really define who they are."
We spoke to Pebble about the new look, and the company confirmed that it did indeed have back-to-school and teen-inspired candy colors in mind for the new product run. Pebble doesn't want to be an early adopter techie darling any more—it wants to be a mainstream smartwatch product with unrivaled battery life.
While the new Android Wear watches last a day or two (mostly thanks to their full-color displays), a Pebble can reliably go for a week without a charge. When it comes to making a product that people will actually use, battery life is what really counts—and what gives Pebble an edge against the waves of new competition, including devices from Samsung, Motorola and the long-rumored Apple iWatch.
While smartwatches have struggled to gain a foothold with the average shopper, a little push from young trendsetters could change the game right in time for the company that started it all. 
Images via Pebble