The 10th anniversary of the original iPhone has brought a wave of nostalgia upon the tech industry. Earlier today, a man who was pivotal in its creation gave us a rare look at early versions of the phone.
Human interface designer Ken Kocienda, one of the creators of Apple's smartphone keyboard, posted an image of two plastic iPhone prototypes on his Twitter page. He explained Apple employees called them Wallabies.
Here are two iPhone prototypes. We called them Wallabies. I used these devices to make the software keyboard. pic.twitter.com/qbofBL3RUt

— Ken Kocienda (@kocienda) June 29, 2017
I kept those devices in my desk drawer for years. When I left Apple, returning this hardware was tough, like saying goodbye to old friends.

— Ken Kocienda (@kocienda) June 29, 2017
As you can see, one of the devices looks like an iPad that hasn't hit its growth spurt. That might not be a coincidence. Steve Jobs originally wanted to release a tablet before the iPhone, but is said to have delayed the iPad for the iPhone after noticing other smartphones were taking market share away from the company's hugely successful iPod.
What Jobs wasn't going to change his mind on is using touch screen navigation. In the keynote announcement of the original iPhone 2G, Jobs emphasized the advantages of using touch instead of a physical keyboard, like those on other smartphones at the time.
"What we're going to do is get rid of all these buttons and put in a giant screen, a giant screen," Jobs said. "How are we going to communicate this? We don't want to carry around a mouse, so what are we going to do? A stylus right? No, so let's not use a stylus. We're going to use the best pointing device in the world. We're going to use a pointing device that we are all born with. We're born with 10 of them. We're going to use our fingers."
The other prototype looks like the original iPod, but shaped a bit more like a Zune.
Here is the design Apple ended up with: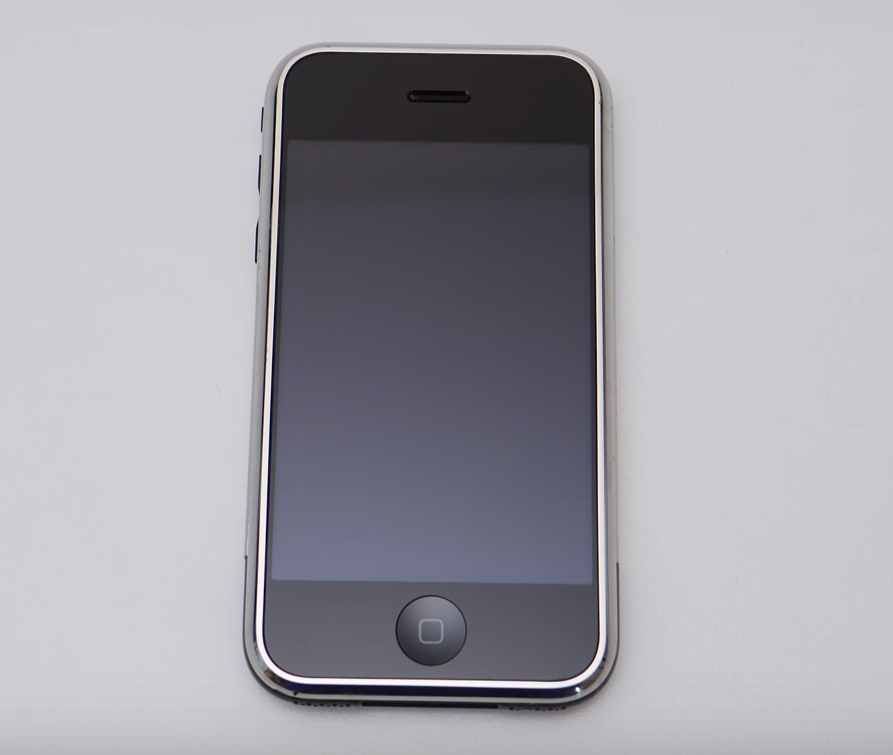 I think we can all agree they made the right choice.
H/T the Verge