President Barack Obama didn't just win the election. He also won over Tumblr.
Obama collected more than 75,000 mentions Tuesday compared to Mitt Romney's 35,000, according to exclusive statistics provided to the Daily Dot by Union Metrics, Tumblr's analytics partner.
According to a real-time Union Metrics visualization tool, Tumblr collected upward of 170 posts per second on election day, with Obama and other Democrat related terms getting mentioned at a much higher rate than Republican ones.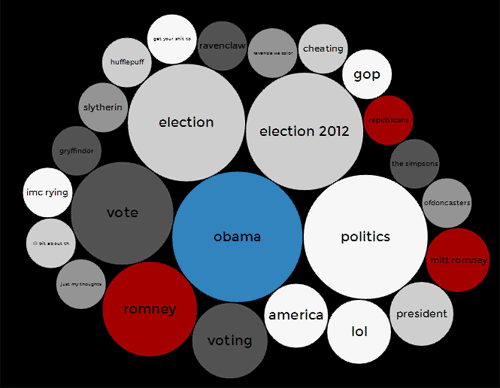 One of the most popular tags of the day was "election2012," which collected about 34,000 mentions on Tuesday and 68,000 total since Oct. 8.
The top "election2012" post made in the last month was of a seven GIF photoset featuring an elderly woman talking into the camera about her anger over reports of Republican voter suppression this election season, living through WWI, and voting for Franklin D. Roosevelt. The GIFset was posted on Nov. 2 and has collected more than 162,000 notes.
In the month leading up to the election, Romney's Tumblr presence had increased. He was the topic of 94.5 thousand posts and 3 million reblogs, comparable to Obama's collected 117.1 thousand posts and 2.5 million reblogs. But apparently he wasn't popular enough to beat Obama, the official commander in GIF.
The following is a Tumblr topic summary for Obama. Click to enlarge: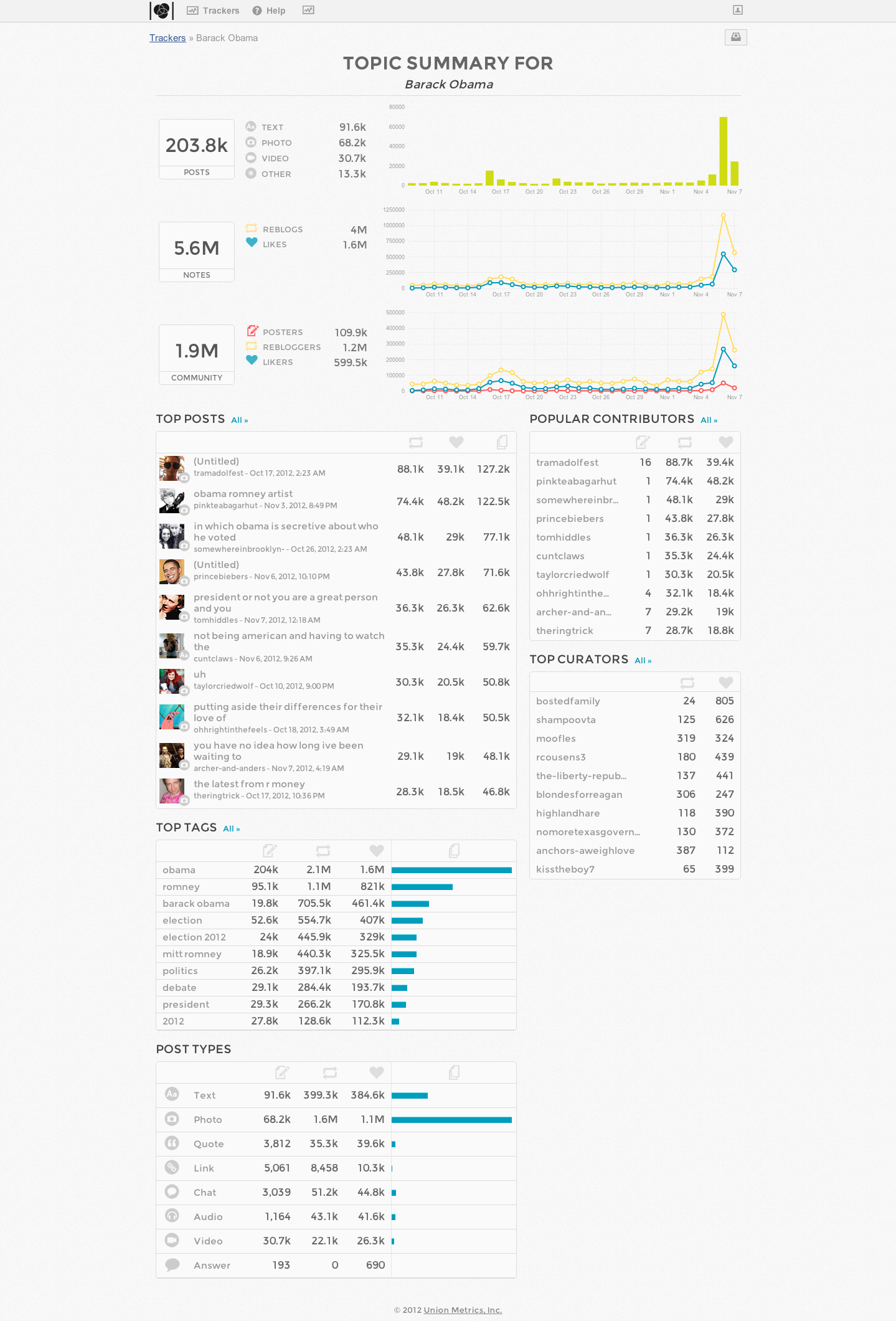 GIF by Fernando Alfonso III