After tweeting about a recent string of Supreme Court rulings, President Donald Trump got a response he almost certainly wasn't expecting.
"NO ONE LIKES" you became the top trending topic on Twitter.

Trump's tweet, in which he asked, "Do you get the impression that the Supreme Court doesn't like me?" was in reference to the recent defeats his administration has seen from the Supreme Court, most recently the victory for DACA handed down today.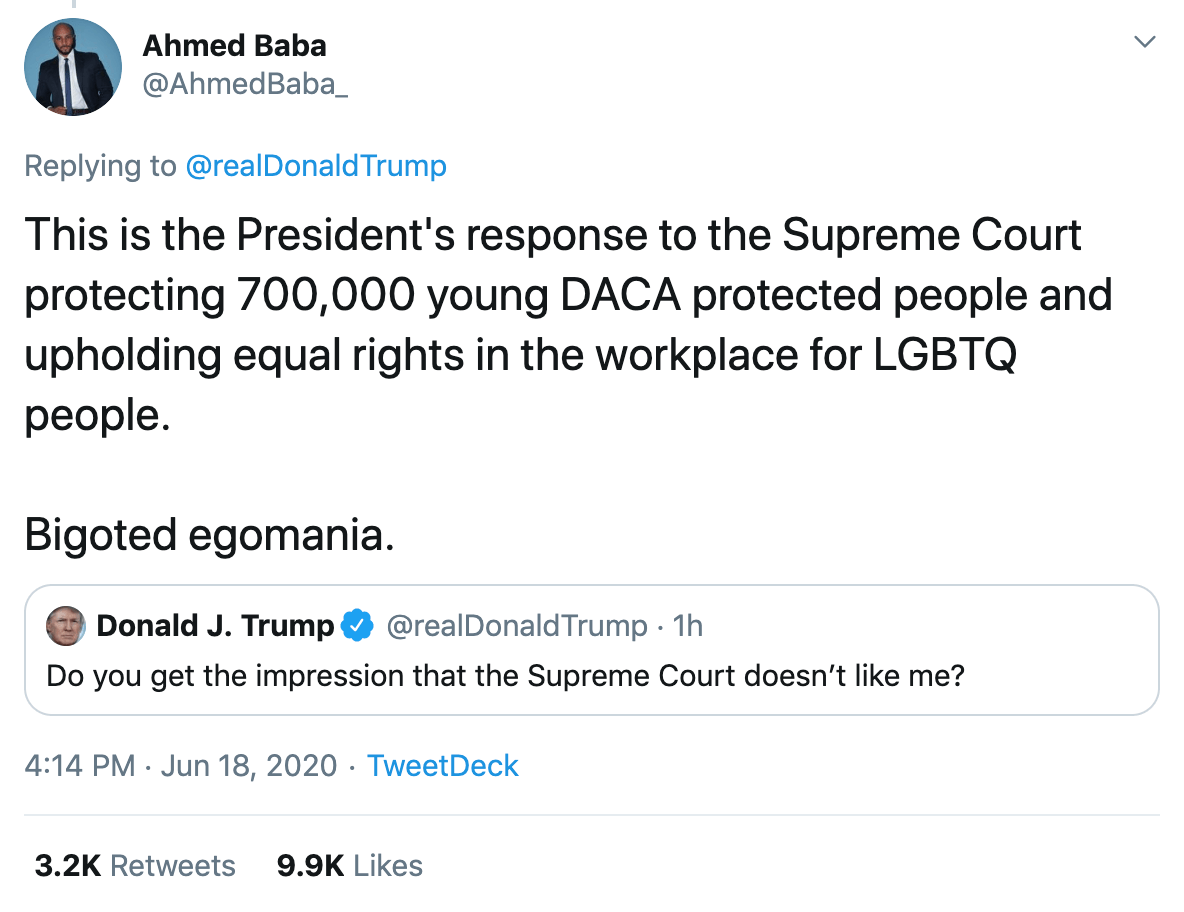 And while he got some sympathetic responses, the vast majority were critical or making fun of him.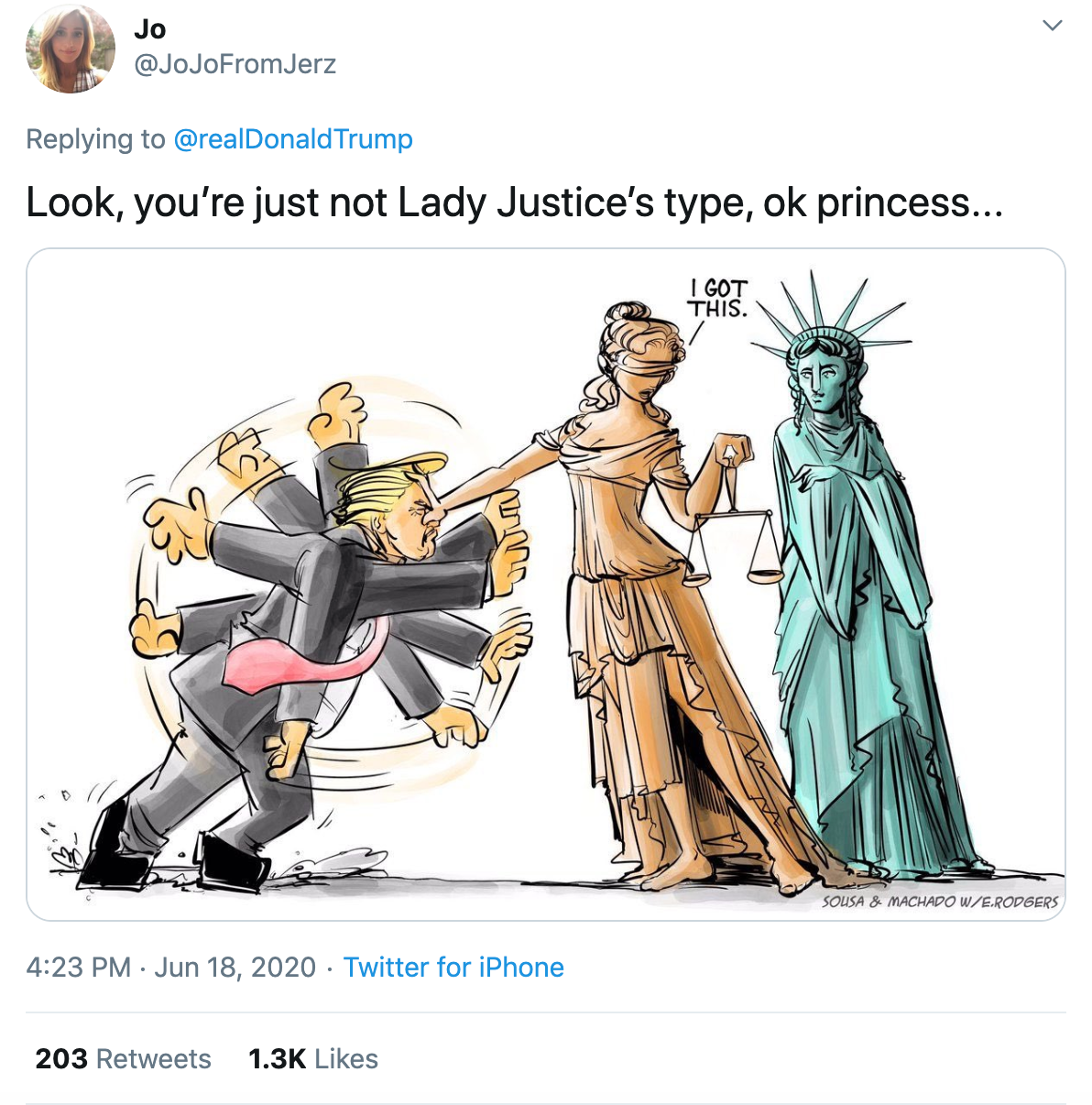 So many of the responses involved a variation of the phrase "no one likes you." And so many of them were typed out in all caps by irate tweeters, that it rose to the top of Twitter trends as a result.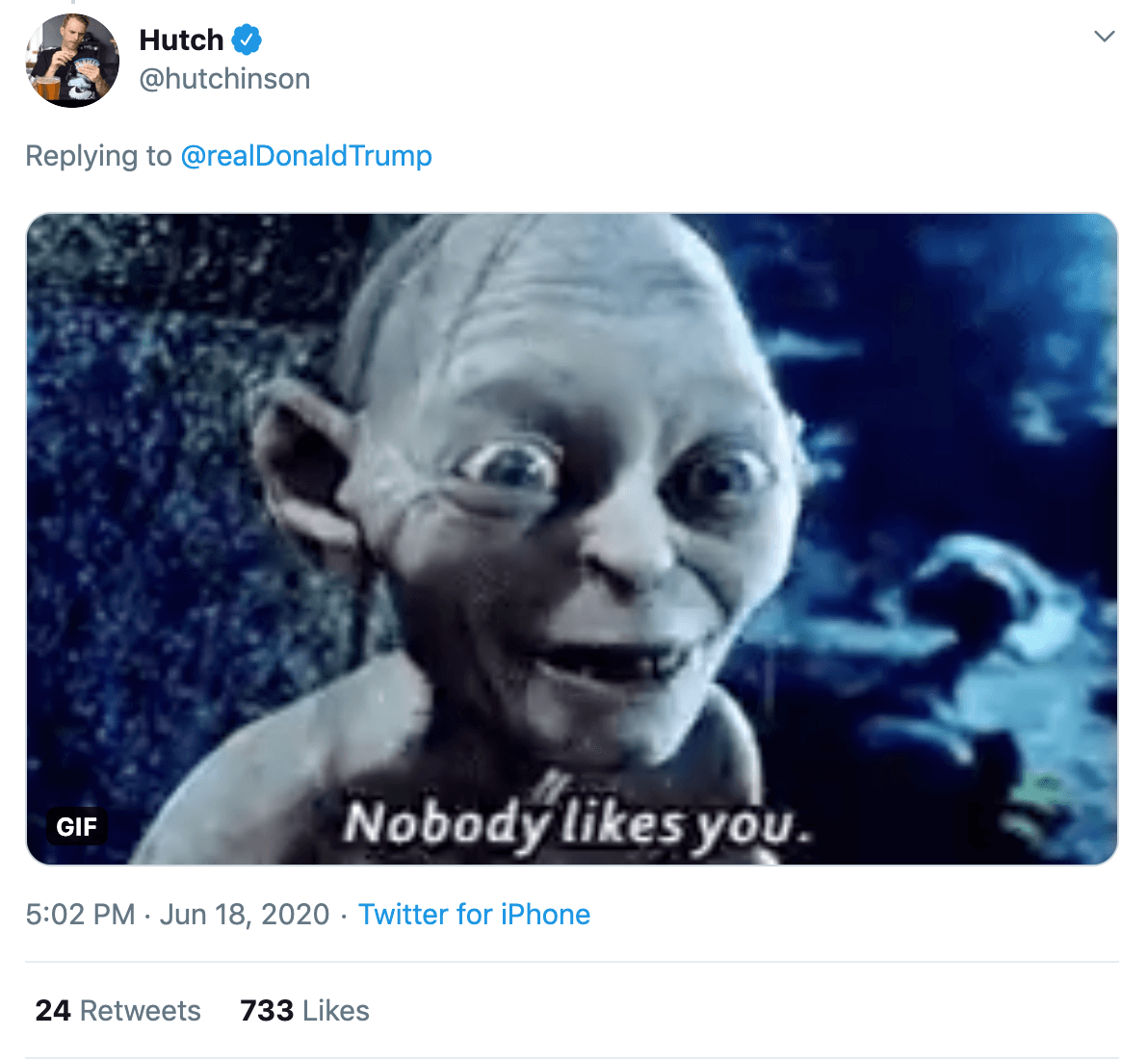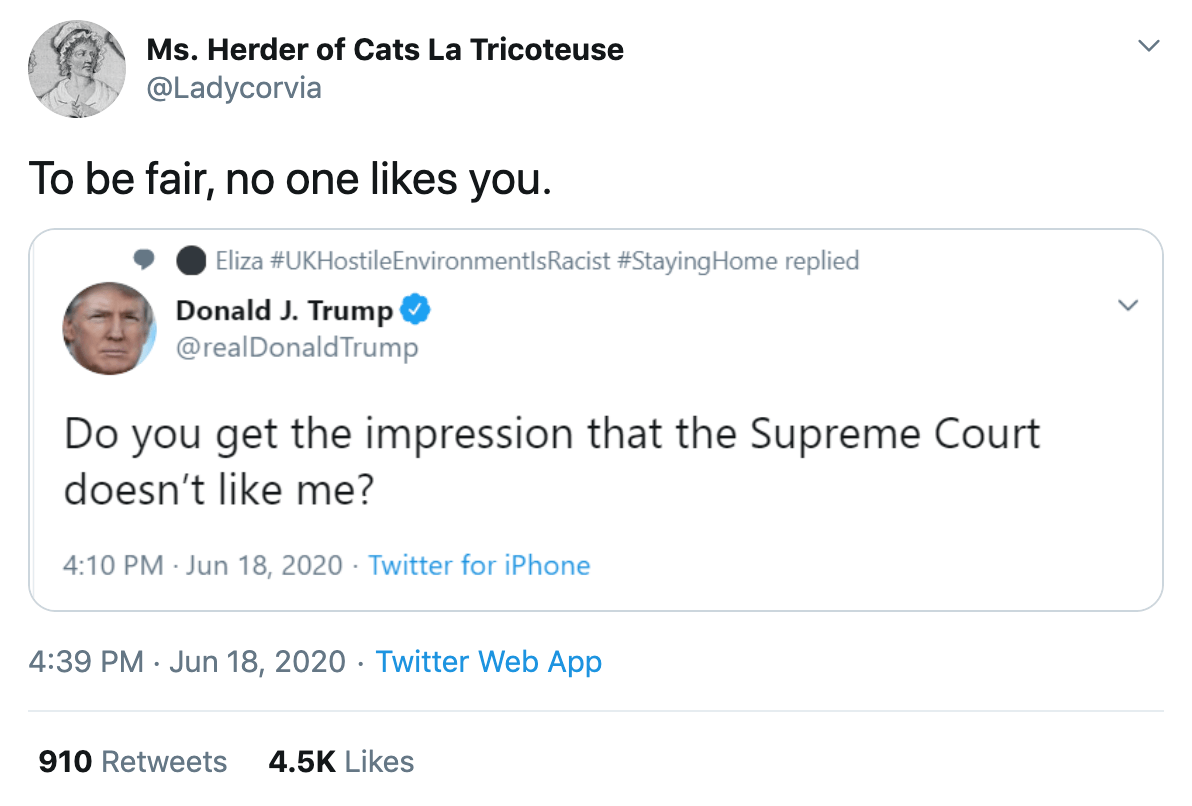 The president has yet to address the trend.
READ MORE: