An internal war has broken out among Nicholas Fuentes' white nationalist "groyper" army, with one of the far-right organization's most senior leaders, Patrick Casey, breaking from it.
The apparent growing rift comes as the groyper army plans to hold its annual America First PAC (AFPAC) conference in Orlando, Florida. Casey believes the gathering shouldn't be held this year over a fear that the right-wing attendees will get doxed.
In a live stream on Thursday night, Casey claimed Fuentes "stabbed him in the back" while arguing that there should be no AFPAC conference this year in light of the Jan. 6 Capitol siege, where many groypers were seen at and have since been criminally charged.
One of the most prominent groypers to be charged in connection to the Capitol riot was Tim "Baked Alaska" Gionet.
The conference is slated to rival the more mainstream conservative conference CPAC.
"To be clear, I wanted to avoid this, but after repeated attempts to smear me and ruin my life by those I once called friends, I was forced to honestly explain why I will not be attending AFPAC this year," Casey wrote on Telegram Friday morning. "This is what they wanted; if they aren't happy with the results, they only have themselves to blame. Going forward, it would be best for all parties to agree to a clean break."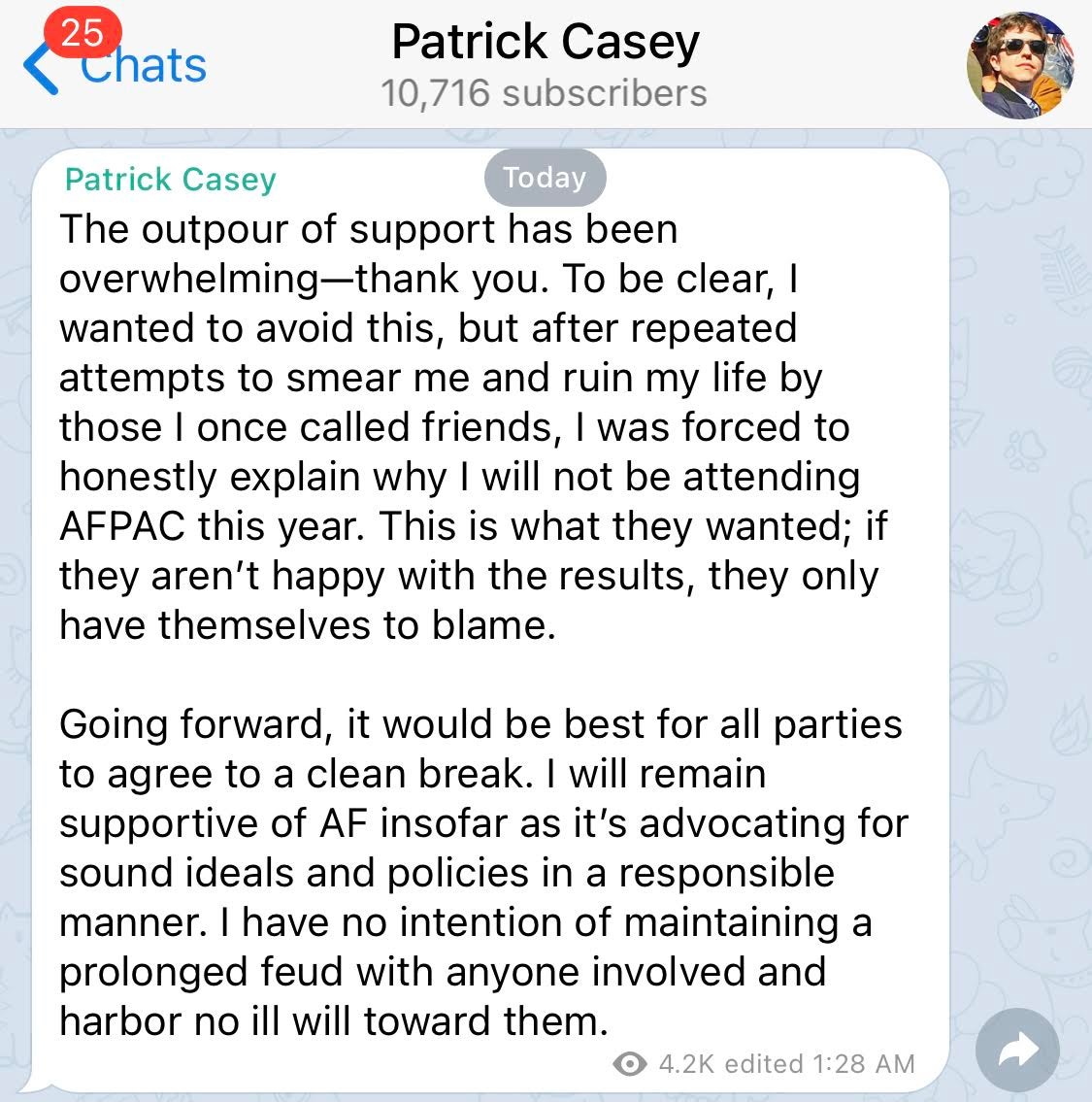 "I will remain supportive of AF [America First] insofar as it's advocating for sound ideals and policies in a responsible manner. I have no intention of maintaining a prolonged feud with anyone involved and harbor no ill will toward them," he added.
Following Casey's split from the organization, fellow groypers fumed over his lack of "loyalty" to it.
"Difficult times reveal a man's true character. Loyalty is the bedrock of everything we do," Kansas State University student Jaden McNeil, who posted racist jokes online about George Floyd's death, wrote on Telegram of Casey.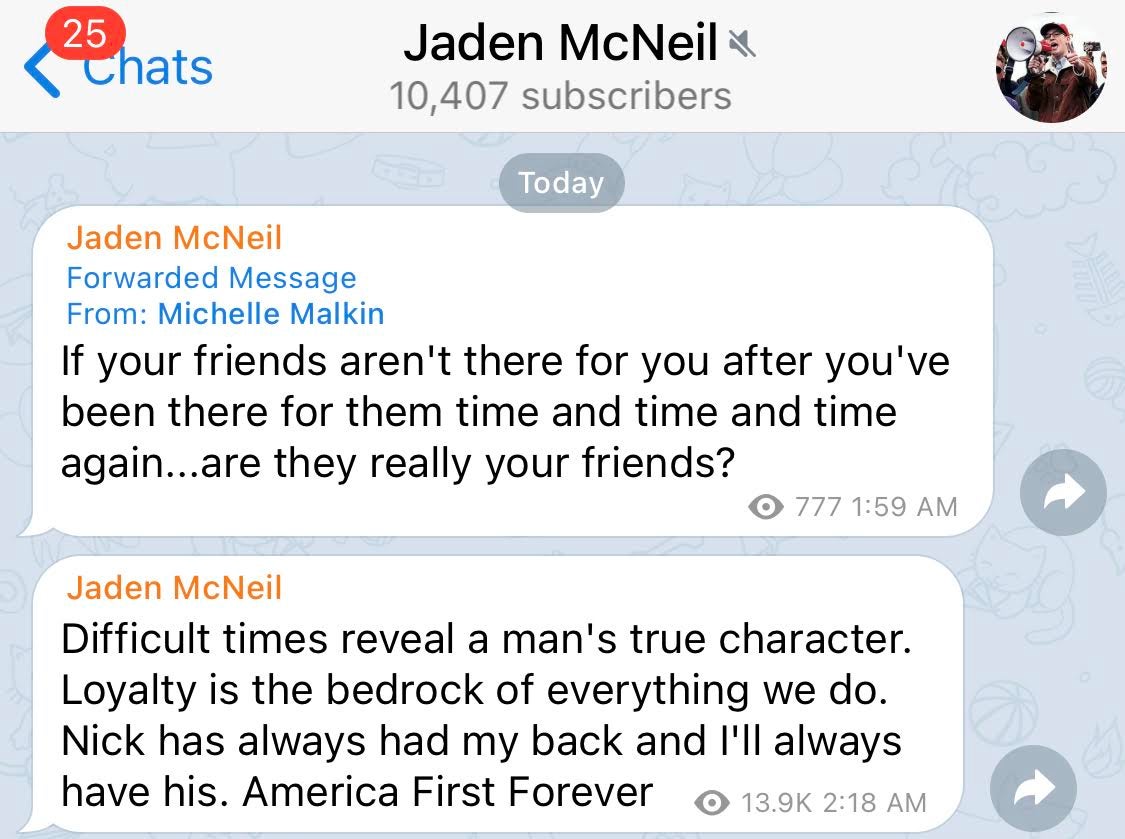 Both Fuentes and Casey did not return the Daily Dot's request for comment.
During a live stream on Thursday night, Casey claimed that Fuentes is under an FBI investigation, on a no-fly list, and had his bank account frozen.
Fuentes and Casey have been longtime friends who saw the far-right movement start to come to fruition in 2018.
Casey added that Fuentes' large gathering in Florida could put groypers who show up to the AFPAC conference at the end of February at "risk."
"The FBI is looking at Nick, and they are looking at his finances, and they are saying 'you can't access your money anymore,' but he is not going to tell you that," Casey stated.
---
Read more of the Daily Dot's tech and politics coverage