We crawl the web so you don't have to.
Sign up for the Daily Dot newsletter to get the best and worst of the internet in your inbox every day.
Hello fellow citizens of the internet! Andrew here. Welcome to today's edition of web_crawlr.

Our top stories today are about: A group of bears caught on camera gorging on Krispy Kreme donuts, a woman claiming that she was "almost scammed" at Starbucks, how Drew Barrymore and other talk shows belatedly listened to criticism about their choice to film through the writer's strike, and why TikTok witches are hexing Republican presidential hopeful Vivek Ramaswamy.
After that, our Senior Culture Reporter Audra has a "Now Streaming" column for you.
See you tomorrow!
— A.W.
---
⚡ Today's top stories
A viral video shows three hungry black bears gorging on Krispy Kreme donuts inside one of the chain's trucks.
A woman revealed that she was nearly the victim of a scam perpetrated at a Starbucks by someone with a phone, a USB cable, and an unusual request.
Barrymore belatedly listened to criticism about her choice to film through the writers' strike.
His appeal to young voters is cursed.
---
We crawl the web so you don't have to. Sign up to receive web_crawlr, a daily newsletter from the Daily Dot, in your inbox each day.
---
📺 Now Streaming
By Audra Schroeder
Senior Culture Reporter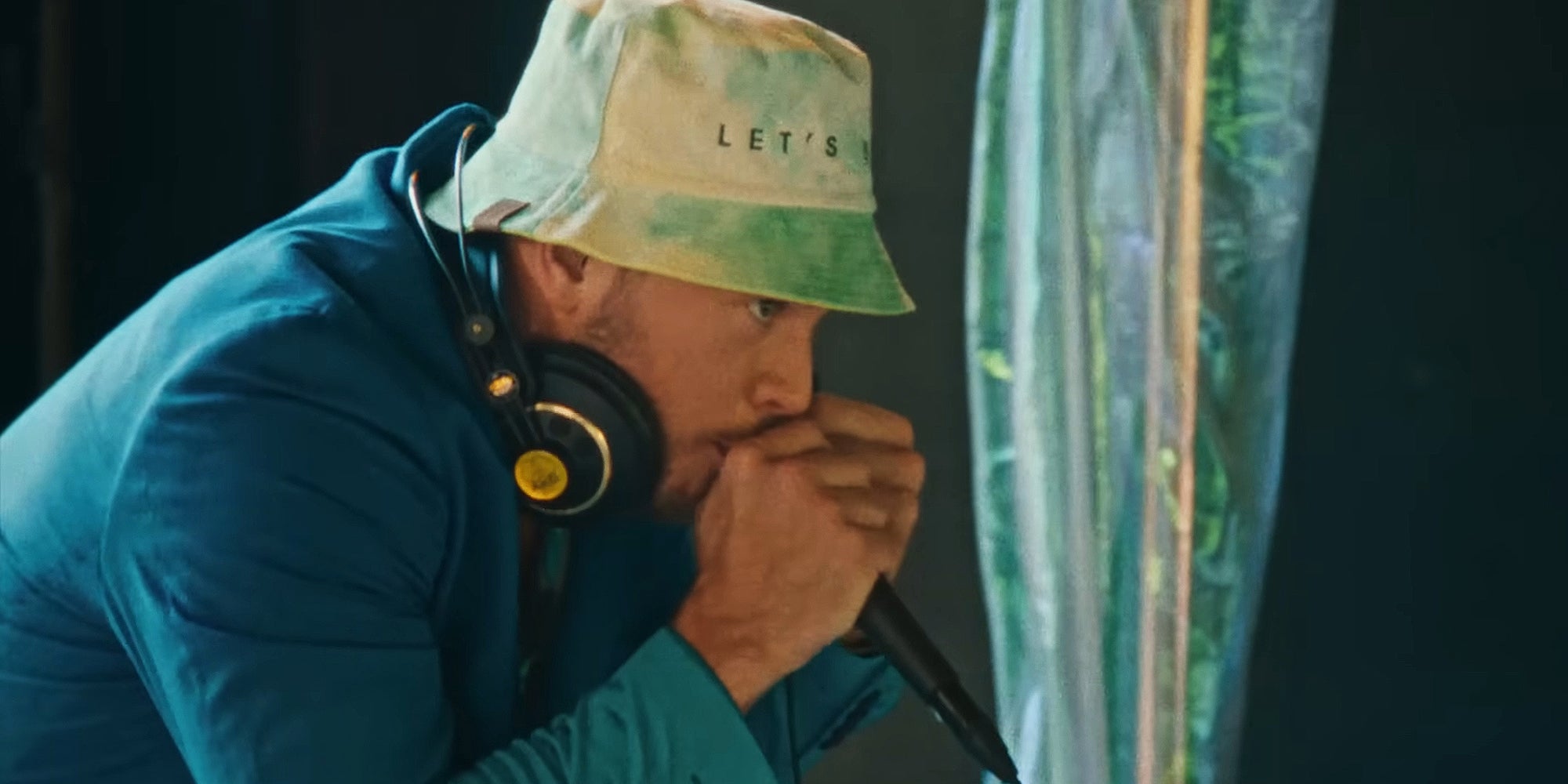 Why you need to watch the largely improvised 'Theater Camp'
Now Streaming is a weekly column that reviews and analyzes the latest streaming content for you and runs on Wednesdays in the Daily Dot's web_crawlr newsletter. If you want to get this column a day before we publish it, subscribe to web_crawlr, where you'll get the daily scoop of internet culture delivered straight to your inbox.
---
🕸️ Crawling the web
Here is what else is happening across the 'net.
🏠 One can find a lot of unexpected things in an Airbnb rental—like two vending machines.
🚽 A McDonald's customer went viral after volunteering to clean one of the restaurant's bathrooms.
💸 In a viral TikTok video, a popular creator said she put her credit card down to pay a group bill at a restaurant. Six weeks later, she says one acquaintance still owes her $240.
🥪 What is the Arby's Meat Mountain? And can you still get one?
🚂 A creator is facing backlash after posting a video in which he filmed himself walking through a women-only train car in Japan.
💎 This 'champagne of pepper grinders' is the ultimate flex for bougie kitchens.*
🍲 This Walmart shopper is going viral for calling out the store for the amount of liquid in its ground beef.
☕ A local coffee shop barista went viral after alleging that her job won't allow her to drink out of Starbucks' cups.
⚰️ From the Daily Dot archive: Is your kid attending funerals on Roblox?
*The Daily Dot may receive a commission in connection with purchases of products or services featured here.
---
👋 Before you go
It's always nice to receive a perk or two after booking a hotel room. Maybe it's a complimentary gift a worker at reception hands you when you check in. Perhaps it's a couple of chocolates on your pillow, or some complimentary bottles of water waiting for you on your nightstand.
That's what TikToker Evamaria Foltz (@evamariafoltz) thought she was getting after booking a stay at the Westin Peachtree Plaza in Atlanta with her husband and their kids. Her husband drank out of what he believed to be a complimentary bottle of Aquafina water in their room.
It ended up being filled with vodka—at least, that's what they think the liquid was.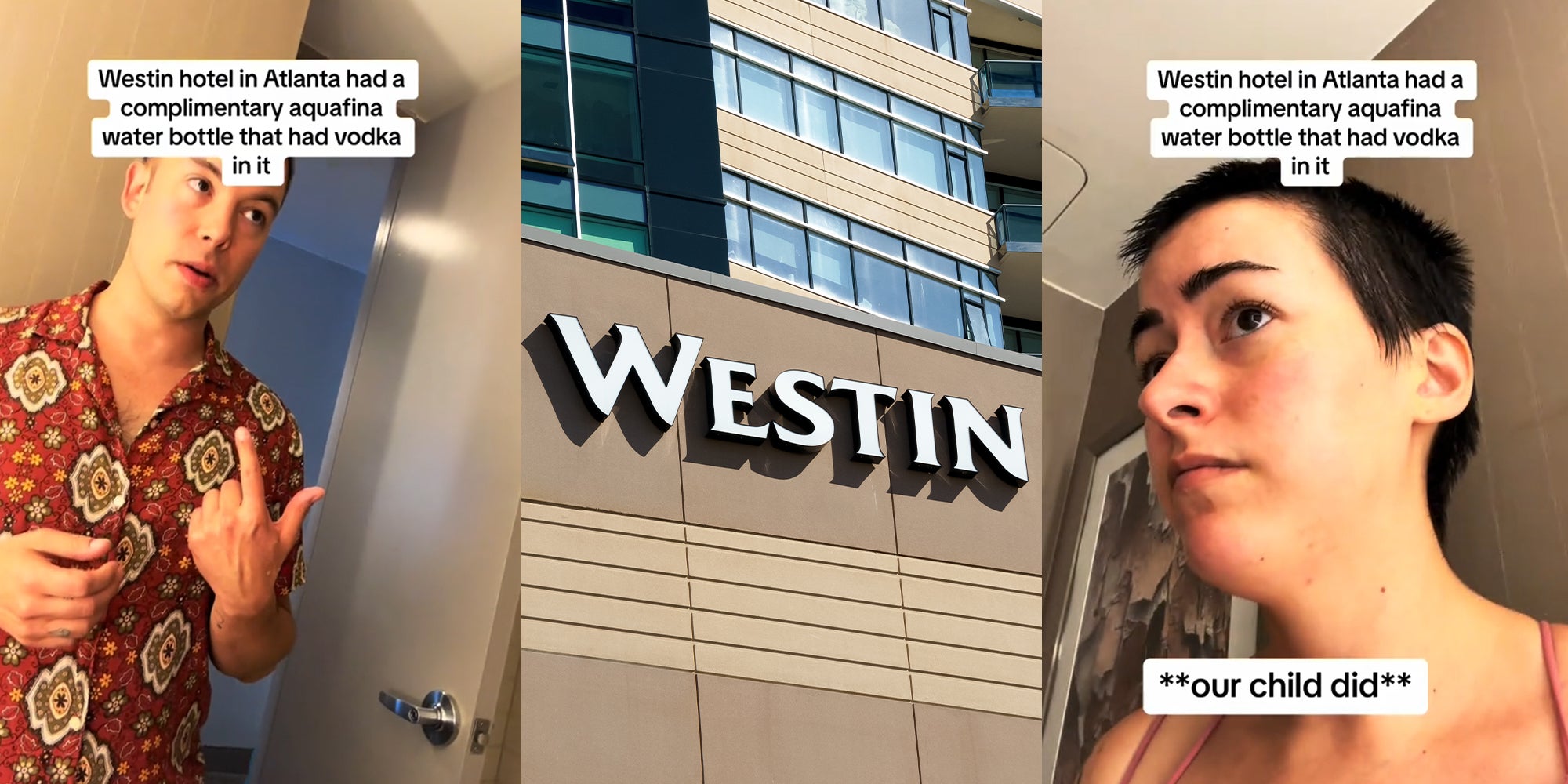 ---
🎶 Now Playing: "bad idea right?" by Olivia Rodrigo 🎶