There are so few political issues that unite Americans politically that when one comes along, you'd expect lawmakers in Washington would fall all over themselves to support it.
Take campaign finance reform, for example. A poll commissioned last year by anti-corruption group Represent.us found that 90 percent of respondents would support laws restricting money in politics with no statistical difference between the sentiments of Democrats and Republicans.
Sadly, that's not really how things work. While spending four hours a day on the phone begging rich people for cash probably doesn't constitute fun for most members of Congress, the natural fundraising advantage bestowed by incumbency ensures that they seldom lose their jobs—meaning sincere, legitimate attempts to fundamentally reform the system rarely seem to go anywhere.
There is one option: Vote the bums out and replace them with those comparatively more likely to get big money out of politics. Incumbents (almost) never lose reelection fights, but America's political mood has turned so sour that, for the first time ever, most voters don't just hate Congress as an institution but also their own elected representative.
The door is open, at least a crack, for a new type of candidates. All they need is some money of their own—ideally from a wide constellation of small donors unable, at least on an individual level, to exert undue influence.
Earlier this year, legendary Harvard Law professor Lawrence Lessig launched the Mayday PAC. Mayday is an effort to use create a super PAC, a type of organization the Supreme Court's 2010 Citizens United decision allowed to raise an unlimited amounts of money for political causes, to support candidates who pledge to stop super PACs from being able to do just that.
Yes, it's literally the super PAC to end all super PACs.
In a post on its website, Mayday insists that, even though it doesn't have a specific piece of specific model legislation it would like to pass, its overall commitment to what it calls "small dollar public funding." That could look like a matching system where small contributions are matched by the government at a 9-1 rate, where giving a candidate $10 would result in them receiving $100 in public financing. Another option proffered by the group is the institution of a voucher system, where all registered voters are given a political donation voucher that they can give to any candidate of their choice that opts to only accept money in voucher form.
In either case, the shift in incentives would produce a radical change in the range and nature of "relevant funders" to congressional campaigns. If implemented effectively, candidates for Congress could run winning campaigns without being dependent upon large contributors. As the number of "relevant funders" increased, the potential for any subset to block reform would be reduced. At the extreme, the system for funding campaigns would mirror the influence of voters in an election.
Two months after announcing the effort in early May, the PAC shattered its initial $5 million fundraising goal and has finally picked its first slate of candidates to support in the this year's mid-term elections.
The five candidates backed by Mayday consist of three Democrats and two Republicans, all except one of whom are running for seats in the House of Representatives—the other is hoping to take a seat in the Senate. For reform-minded voters or donors looking to make difference, all of the following candidates have the stamp of approval from one of Washington's most influential new voices on stoping the endless spigot of political cash flow from big corporations, organized labor, and this dude.
Granted, Mayday's decision about which candidates to support was made considerably easier by the fact that, as Time reported, only 35 of the some 2,500 candidates running for office in 2014 have signed its pledge to commit to fundamental reform.
The candidates being backed by Mayday are:
1) Carol Shea-Porter (D)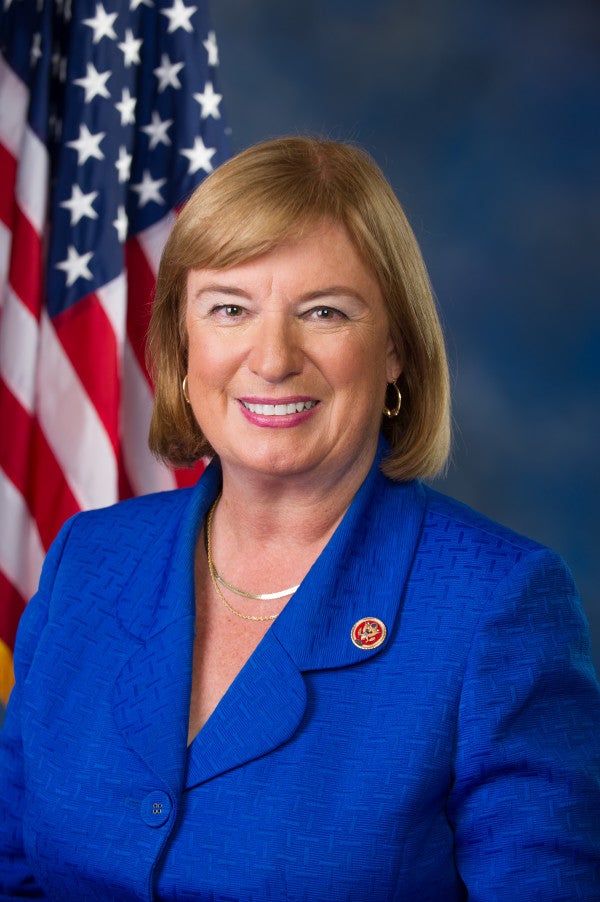 Photo by United States Government/Wikimedia Commons
The sitting House member representing New Hampshire's first district, Shea-Porter has been a vocal critic of Citizens United, asked super PACs that don't disclose their donors to stay out of her reelection race, and she's a co-sponsor of the Government by the People Act.
2) Walter Jones (R)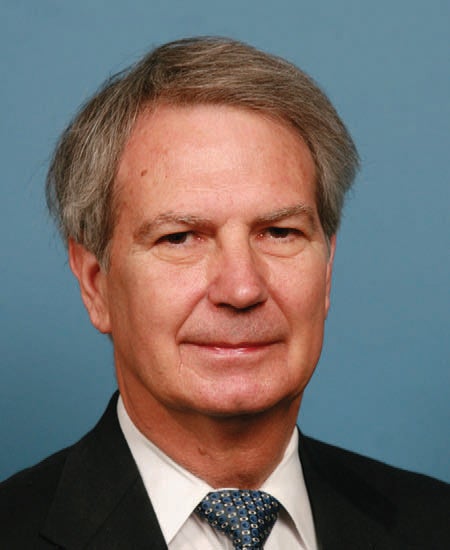 Photo by United States Governmet/Wikimedia Commons
Water Jones, who just fended off a primary challenge for his North Carolina House seat against a former Bush Administration official turned financial industry lobbyist, is the only Republican to not only co-sponsor the Government by the People act but also the only member of his party to support for the DISCLOSE Act, which requires all political ads to reveal who funded them.
3) Ruben Gallego (D)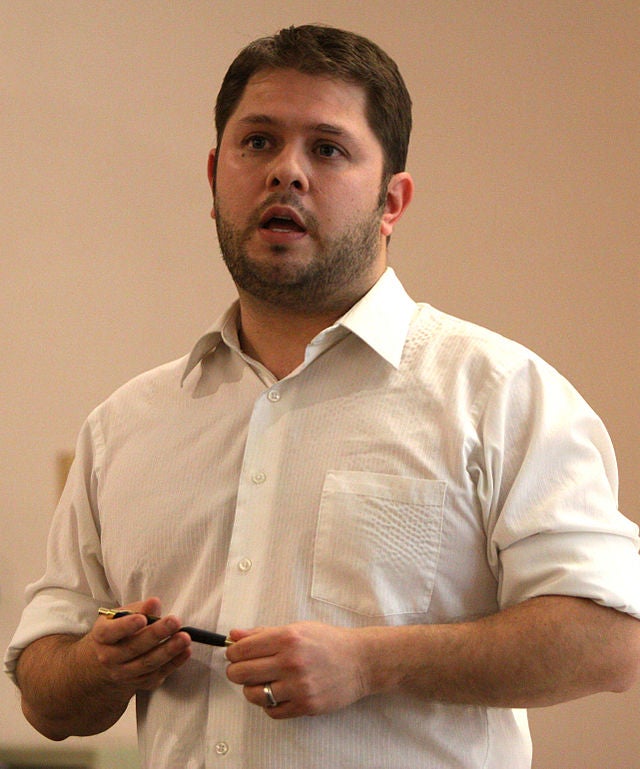 Photo by Gage Skidmore/Wikimedia Commons (CC BY-SA 3.0)
A former state legislator and Iraq War veteran, Gallego has pledged to only accept donations under $150.
4) Jim Rubens (R)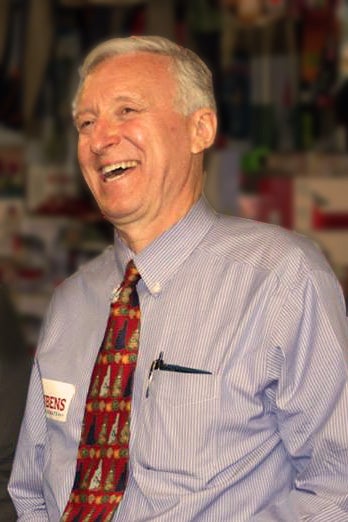 Photo via Mayday
Taking on former Massachusetts Senator Scott Brown, who has decamped to New Hampshire in a move aimed at getting his old job back, Rubens is a state senator attempting to move up to the national stage while supporting a system of small-dollar donations. Brown started off with a major fundraising advantage due to his high name recognition from delivering the Senate seat previously held by liberal icon Ted Kennedy to the GOP, before promptly losing it to liberal icon Elizabeth Warren. However, a $2 million moneybomb Mayday delivered to Rubens put the two campaigns' war chests to a level of parity and fundamentally altered the dynamics of the race.
Rubens's candidacy is also backed by artist Shepard Fairey, who rose to prominence in the political world for designing the iconic Obama "Hope" poster.
5) Staci Appel (D)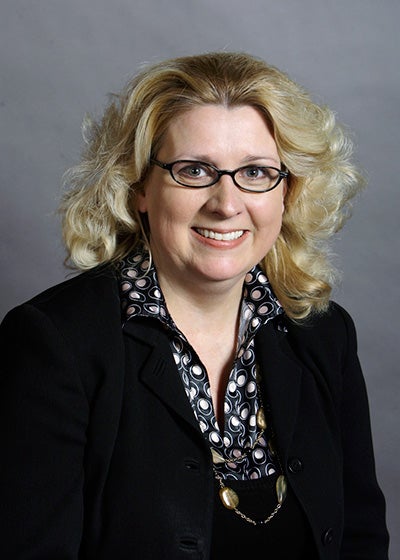 Photo via Mayday
Running for a House seat representing Iowa's 3rd Congressional Distrcit, Appel has a long history of supporting campaign finance reform and has publicly advoacated overturning Citizens United. While a state senator, she sponsored a bill that would have crated a public financing system for elections in Iowa.
Mayday has said that the 2014 election cycle is just a test-run for a much larger effort to make a significant dent into the political discourse in two years. It has also said that it plans to official three more candidates this election cycle.
In a political environment where a recent study showed that, when compared to the desires of rich donors, the influence of ordinary Americans on the political process is not statistically significant, throwing as much money as possible at candidates who want to stop people from throwing as much money as possible at candidates may be the only way forward.
H/T Washington Post | Photo by Architect of the Capitol/Wikimedia Commons (public domain)