People are calling on transgender influencer Dylan Mulvaney to sue Rep. Marjorie Taylor Greene (R-Ga.) over comments the latter appears to have made on the inaugural episode of new her podcast.
Mulvaney has been the focus of anti-trans hate since Bud Light gave her a commemorative can with her face on it. Never one to let an opportunity to grab attention go by, Greene glommed onto the Bud Light hysteria.
Last week, she shared a fake image of Sen. Lindsey Graham (R-S.C.) drinking a Bud Light.
Greene appears to have continued her transphobic rampage by making wild accusations about Mulvaney.
In the first episode of her podcast, MTG: Battleground, Greene accused Mulvaney of pedophilia.
As first reported by Patriot Takes, a prominent online research group that monitors the far-right, Greene called Mulvaney "one of the biggest pedophiles in America today."
The Daily Dot could not independently confirm the veracity of the clip.
Greene also played a clip of Mulvaney's much-maligned Bud Light promotion, misgendered Mulvaney and claimed she "has a very specific role … and it's the grooming of sexualization of children."
Patriot Takes claims that Greene subsequently deleted the episode and that they'd obtained a copy.
Mulvaney's fans think that she should sue Greene for defamation over her comments.
"Lawsuit material," wrote one.
Another said of Greene, "When will someone finally sue her?! I'm old enough to remember when slander was against the law!"
The liberal political action committee Meidas Touch suggested that Greene shouldn't accuse others of preying on children given her previous association with people like Ali Alexander, who is being investigated for soliciting nudes from teen boys. (Alexander insists he hasn't broken any laws.)
Greene's podcast just launched this April, and according to her Twitter account, just dropped her second episode.
Green previously tweeted an announcement for Episode One.
She's also shared links to clips of what appears to be the podcast episode, her outfit matching the clip of when she is speaking about Mulvaney.
But on her Rumble page, where she sent people for Episode Two, there is no Episode One.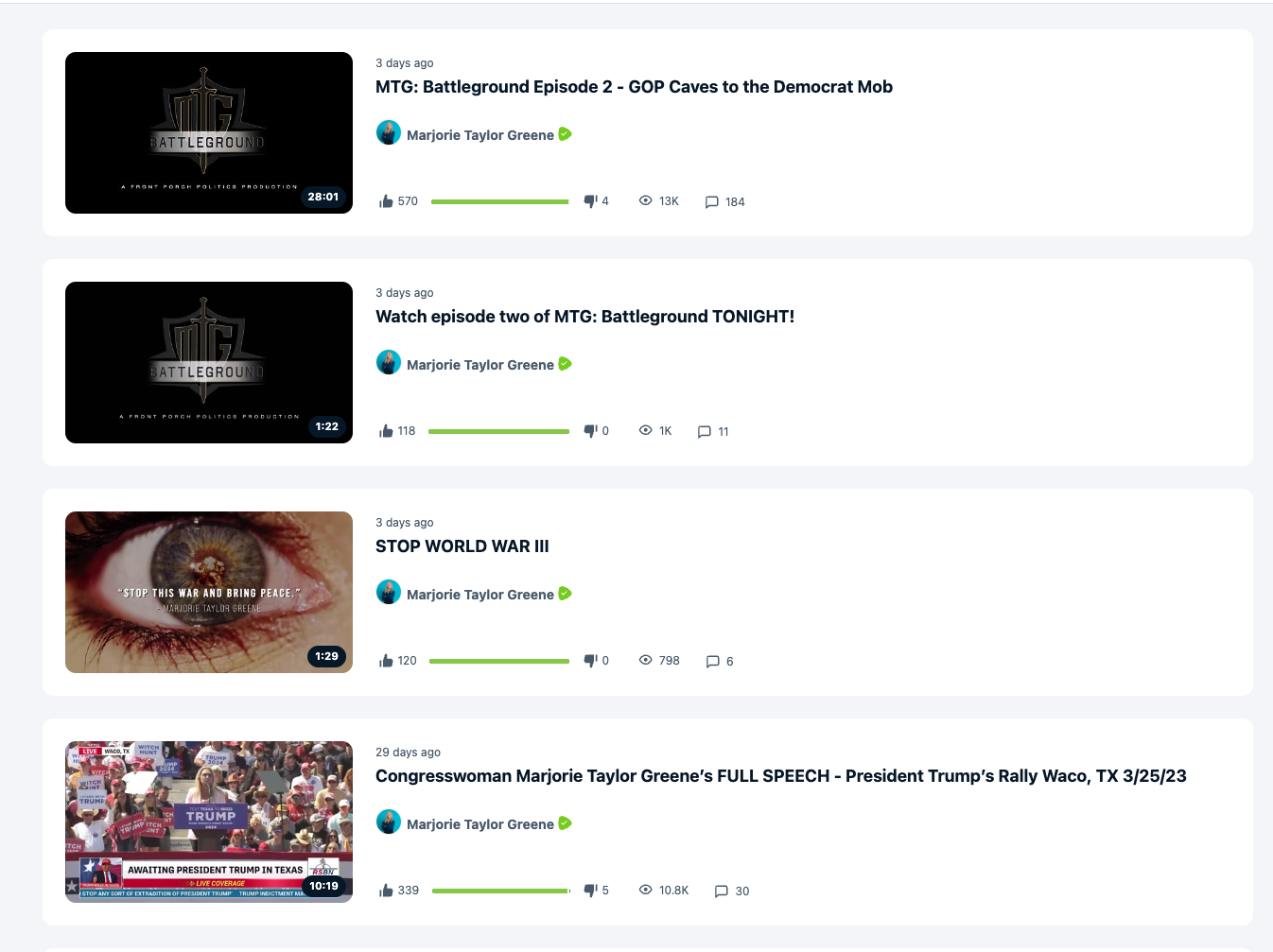 Across Greene's social media channels, there are no links to any Episode One. Neither her Twitter nor YouTube include a way to watch the episode.
Representatives for Greene and Mulvaney didn't respond to emails seeking comment Monday morning.


We crawl the web so you don't have to.
Sign up for the Daily Dot newsletter to get the best and worst of the internet in your inbox every day.