A David and Goliath battle between two beermakers is brewing online.
On Tuesday, West Sixth Brewing, a small craft brewery based out of Lexington, Ky., alerted its more than 19,000 Facebook fans that it was being sued for trademark infringement by Magic Hat Brewery, a once independently owned company that has since been sold and purchased by bigger companies. It's currently owned by Costa Rica's massive Florida Ice & Farm Co.
"They're claiming that we intentionally copied their logo," the post reads, "and that has caused them 'irreparable harm,' enough that they're asking for not only damages but also all our profits until this point (little do they know that well, as a startup company, there wasn't any, oops!)."
Magic Hat is alleging that West Sixth Brewing took the logo for their "#9" beer, and inverted it to make a "6." The bigger brewery is also citing the usage of the dingbat star in both logos as proof of infringement.
For context, this is what Magic Hat's design looks like.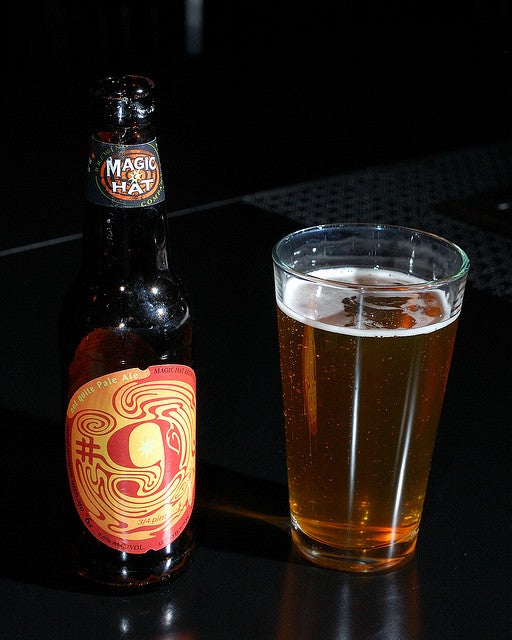 Photo via Ted Thompson/Flickr
And this is West Sixth Brewery's logo.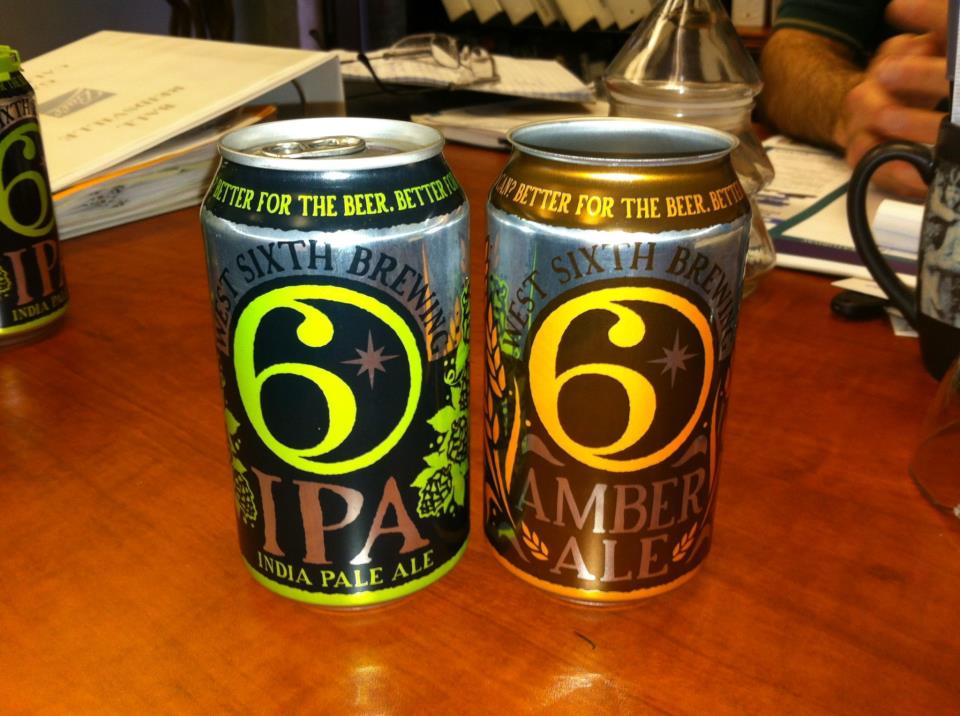 Photo via West Sixth Brewery/Facebook
West Sixth has dismissed Magic Hat's assertions as ridiculous, but notes that because Magic Hat is backed by a big corporation, it can drag this legal dispute out in court until the minuscule beermaker caves in.
But rather than roll over, West Sixth Brewery asked its fans to sign a petition demanding that Magic Hat drop its lawsuit. They've also requested that people share this incident on various social media platforms.
The strategy worked. In less than 24 hours, more than 13,000 people have signed the petition. On Facebook, the post has received 1,485 likes and has been shared 1,165 times. The spat has also spread to Twitter, where, according to social analytics site Topsy, it has produced more than 7,600 tweets in the past day.
The social media outcry was loud enough that Magic Hat Brewing was forced to respond, only instead of offering a resolution, they escalated the situation.
"To all our fans, don't believe everything you hear," their rebuttal stated. "Unfortunately, a fellow brewer—West Sixth Brewery—is not being truthful. We have been talking to them for months about the similarities between our marketing materials. They agreed in principle. Now they're going back on their word, and ambushing us with a smear campaign."
But whereas West Sixth Brewing succeeded in galvanizing the craft beer community, Magic Hat's statement only made them look more villainous. Their statement garnered 1,031 likes, 346 shares, and 1,347 comments. The latter two figures, however, were laden with negative feedback.
"I'm sure no quality brewery, West Sixth included, would ever want to be confused with Magic Hat," snarked one individual.
On Wednesday, most likely emboldened by the social media support, West Sixth once again took to Facebook. This time around, they offered Magic Hat an olive branch, albeit one with a couple of thorns.
"While we have the law on our side, we're reasonable people, and we don't want to spend all our money on court—we're brewers not fighters," they said.
"We're willing to phase out the current design of our compass and replace it with something that is more clearly a compass and not a star. Here are a couple quick options our designed [sic] worked up for you to choose from.
"Will you publically [sic] agree to drop the lawsuit and trademark protest if we select one of these as our trademark? We'll let you pick the one you like the best. You can email us directly here, or you can just post another update to your Facebook page, either one works.
"So, what do you say, let's bury the hatchet and down a beer together?"
The Daily Dot reached out to Magic Hat Brewery, who in turned sent us the following prepared statement:
"We have seen West Sixth Brewing's Facebook post and are glad that they are moving back toward their earlier settlement position, rather than away from it.  We have always been ready to talk and will reach out to West Sixth to make sure that happens," said Ryan Daley, brand manager of Magic Hat. "It is our position that West Sixth has not only infringed on our trademarks, but has also taken steps to damage our brand. To that point, West Sixth has made some false statements in its social media campaign this week. While we don't know whether those statements were intentional, the fact that they were made is not entirely surprising given the frenzied and negative campaign West Sixth enlisted in order to respond to the lawsuit.
"We look forward to confirming that West Sixth intends to approach any further settlement negotiations in good faith.  As for Magic Hat, in order to prevent the spread of misinformation that has occurred this week, we do not believe this matter should play out publicly any further and invite West Sixth to make the same commitment," said Daley.
We also reached out to West Sixth Brewery to confirm whether a settlement had been reached between the feuding companies. It hasn't. Cofounder Ben Self told us via phone that Magic Hat has yet to contact him directly and that as far as he's aware of, negotiations to settle the spat are exactly where they were yesterday.
Given how this incident has played out so far, don't expect these two to put out a collaboration beer any time soon.
Photo via West Sixth Brewery/Facebook