Opinion
Who doesn't love variety?
Much like the good people at La Croix, the Democratic National Committee knows there's nothing the public enjoys more than a mind-boggling assortment of options. This summer, to quench our thirst for good leadership, it's assembled an inexplicably long list of candidates. If you don't have time to get to know them, here's a shorthand guide featuring your favorite, and least favorite, La Croix flavors.
Sen. Elizabeth Warren (D-Mass.): Pamplemousse
A clear flavor profile, rich, complex but no curveballs. We know what we're getting here. Honestly, we would be idiots to reject this flavor but we often pass it up at a cookout because we assume we can always have it later.
Sen. Bernie Sanders (I-Vt.): Coconut
The most polarizing flavor out there! Much like coconut, you may love him, you may hate him, but one thing is guaranteed: You're going to have a great time arguing about him. Whether you think it tastes like sunscreen or a refreshing tropical vacation, you're sure to have a blast while screaming about its merits or flaws and waving your hands in the air.
Joe Biden: Lemon
I loved this flavor until my roommate pointed out that it kind of tastes like Pledge. Seems like a classic choice. Reliable, no-nonsense, and simple. But once people point out the flaws they cannot be unseen.
Also? Kind of boring.
Beto O'Rourke: Mango
Much like this tropical flavor, O'Rourke thinks he's a lot more fun than he is. Mangos are arguably the most delicious fruit on earth so why is this flavor so disappointing? That question will remain a mystery, much like O'Rourke's inability to build and gain momentum.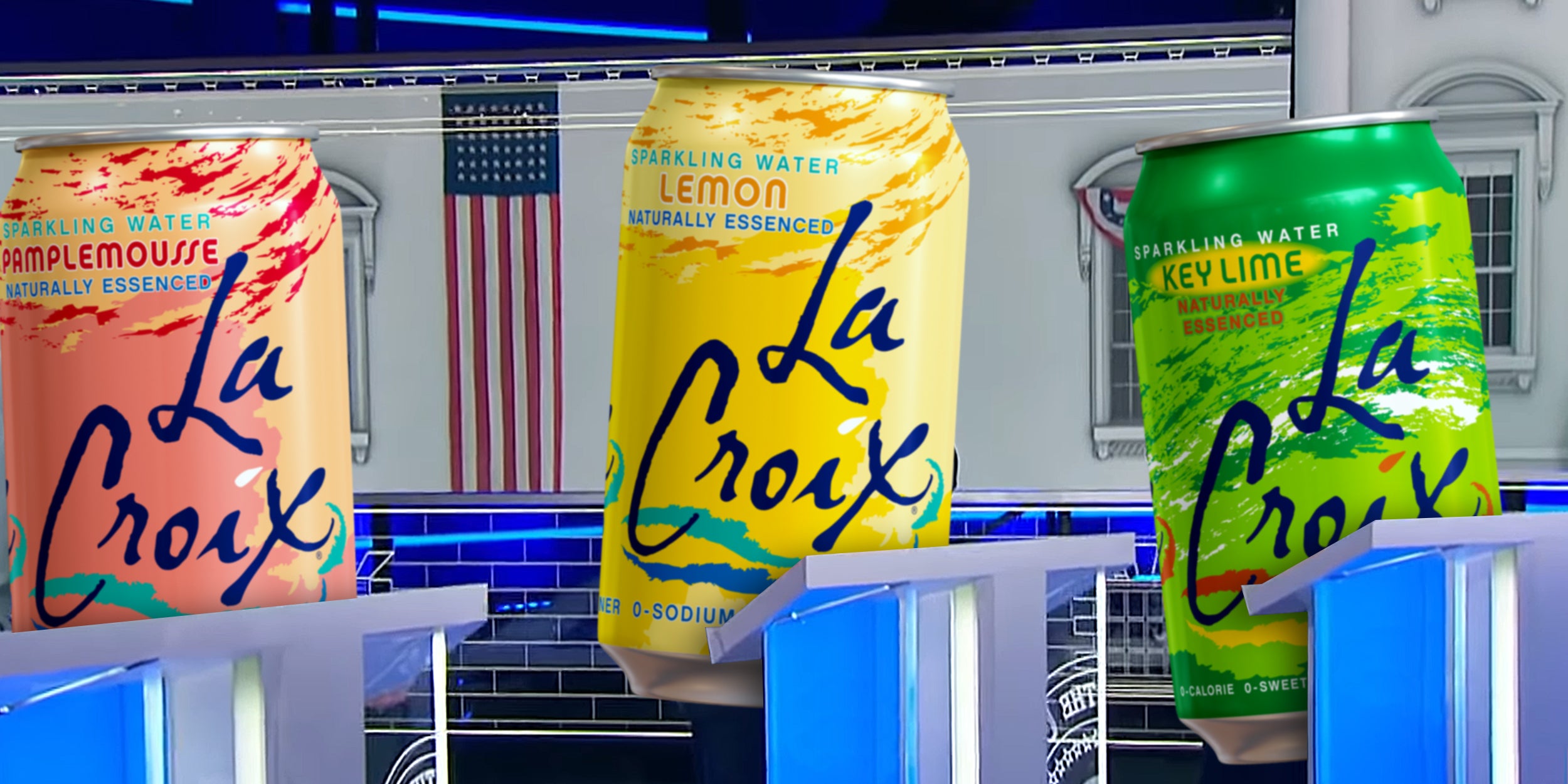 Andrew Yang: Melon Pomelo
The exhausting spirit of an entrepreneur. Enthusiastic about innovations that no one asked for. Grapefruit is delicious, melon adds nothing to the party, and possibly this flavor was only made because, like Yang's overused hashtag #YangGang, it's weirdly fun to say. 
Julian Castro: Passionfruit
Underrated and overlooked but highly qualified. Castro was the youngest member of President Barack Obama's cabinet and he knows what he's doing. He has depth. Unfortunately, a lot of people have no idea he even exists.
Sen. Kirsten Gillibrand (D-N.Y.): Pure
Completely harmless and flavorless. Like pure, there is nothing to hate about her and there's nothing to love about her either. She is, perhaps, too good for this world. 
Marianne Williamson: Berry
A real wild card. Unapologetically feminine and dreamy. Like berry, it's fairly confusing that Williamson is here at all. But what's more shocking is how likable she is. Even if she's your favorite, you probably don't want to admit it.
Mayor Bill DeBlasio: Peach-Pear
No one asked for this. Should be good but is actually incredibly disappointing. 
Rep. Tulsi Gabbard (D-Hawaii): Piña Fraise
A tropical blast that promises to be pleasant but is secretly terrible. Gabbard not only voted against gay marriage, but she was also anti-abortion for a very long time. Much like your "fun" aunt who tries to get the party started, she can be unsettling.
Sen. Cory Booker (D-N.J.): Orange
Wholesome and well-liked. The New Jersey senator is easy to rally behind, and yet, he doesn't seem to be a crowd favorite. Maybe he just feels a little too good to be true? Booker spends a lot of time focusing on values and ethics but his rhetoric tends to feel a little hollow. He lacks the "it" factor.
Mayor Pete Buttigieg: Tangerine
Endlessly cheerful and optimistic. A smarty, too. You'd think so much positivity would get annoying, but like the punchy, direct flavor of tangerine, he's kind of delightful. 
Sen. Kamala Harris (D-Calif.): Lime
Like lime, there's something solidly optimistic about Harris. But when you look at her history of reporting undocumented juveniles to ICE, it gets a little sour. Refreshing when chilled. Terrible when left out of the fridge.
Sen. Amy Klobuchar (D-Minn.): Key-Lime
Incredibly no-nonsense and in your face. Like key-lime, some might think Klobuchar is just a bit too extra. Not popular everywhere but could be a hit with the right crowd.
Sen. Michael Bennet (D-Colo.): Cran-Raspberry
Resilient. Bennet survived cancer just in time to throw his hat into the ring. He's definitely tenacious but his onstage personality isn't very appealing.
Gov. Jay Inslee (D-Wash.): Apricot
Like apricot, Inslee knows what he's about. He vocally criticizes Trump and he's running on the platform of climate change. He just might be a little too one-note and pungent for most people's taste. Yes, we want to address climate change and there's not a moment to waste, but we don't want to be reminded of our inevitable demise 24/7.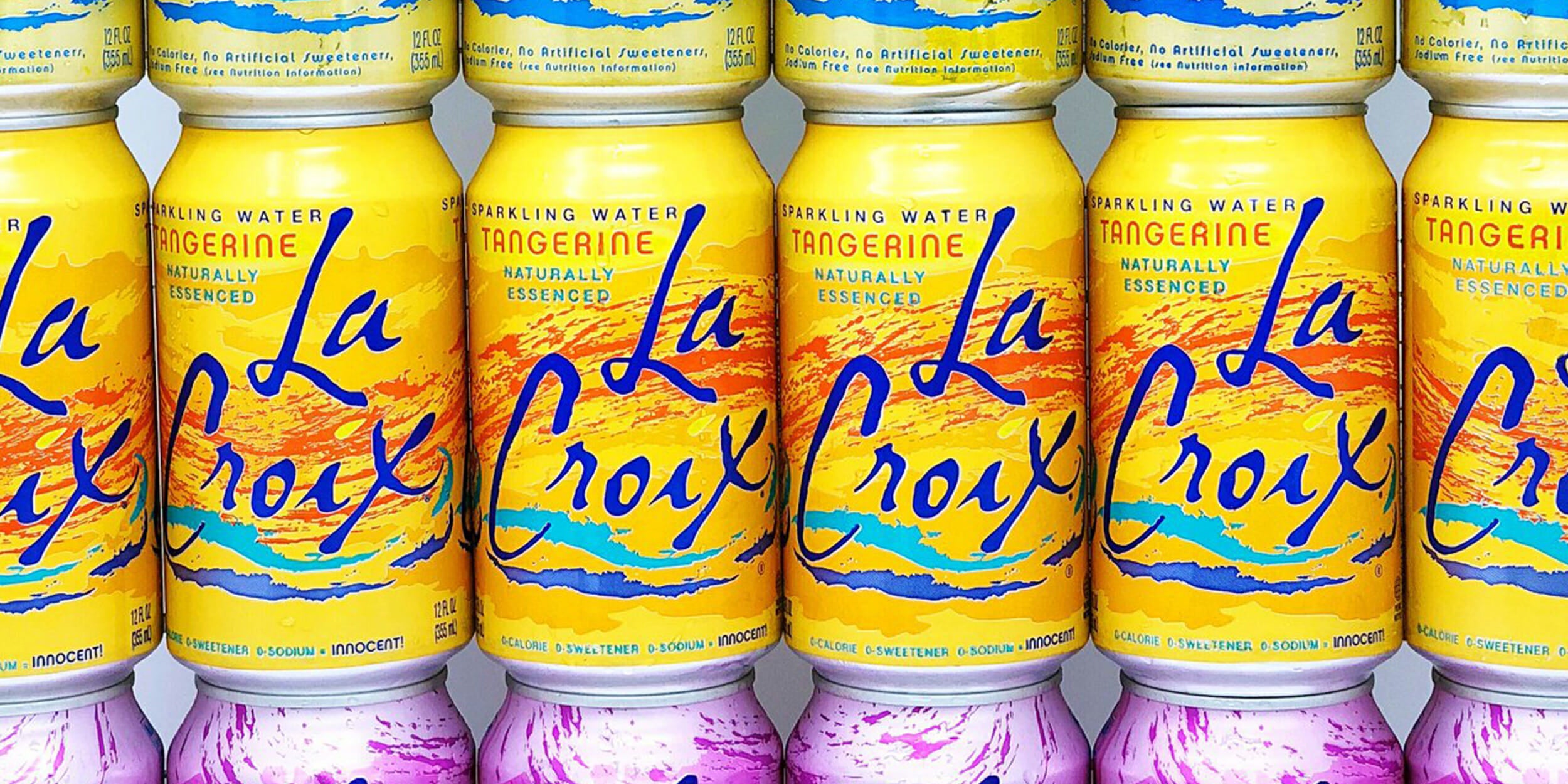 Mayor Wayne Messam: La Cola
Betcha didn't know La Croix made a cola flavor. Betcha don't know who Wayne Messam is either. Messam, the mayor of Miramar, Florida, is well-liked by those who actually know who he is. But he lacks experience and support.
Rep. Seth Moulton (D-Mass.): Coconut Cola
Like Coconut Cola, Moulton may be the longest of long shots. No one knows who the Massachusetts representative is and he's incredibly young. At 40 years old, if elected, he would become the youngest president in U.S. history. He won't be though.
Joe Sestak: Mure Pepino
This 3-star Navy admiral and former Pennsylvania congressman is worthy of respect. Unfortunately, like Rodney Dangerfield and Mure Pepino, a cucumber blackberry flavor of La Croix, he don't get none. He's lost his last two campaigns for the Senate in Pennsylvania. Pure, hearty, well-meaning, and will lose this race.
Tom Steyer: Cubana
A billionaire! Fancy! Much like cubana, the mojito flavor of La Croix that you've likely never seen or tasted, Steyer is somehow still in production. No one will likely vote for him, but if they do I'd like to think he'll buy us all fancy cocktails every Friday.
Rep. Tim Ryan (D-Ohio): Kiwi Sandia
Loud and vocal but a wiffle-waffler: Ryan fought with Sen. Nancy Pelosi (D-Calif.) aggressively and then, he voted for her. All over the damn map, much like this flavor, which could be fun but lacks any cohesion.
READ MORE: