On Tuesday morning, Christian MilNeil, a journalist in Portland, Maine, tweeted a concerning claim about the local police.
"IDK if this is related to my recent tweets but #portlandme police are at my home now and threatening arrest, they won't say why," he tweeted, followed shortly by, "They're making it pretty clear they're upset with my recent tweets. One cop told my wife 'I know about your preconceived notions of police – I know them for a fact.'"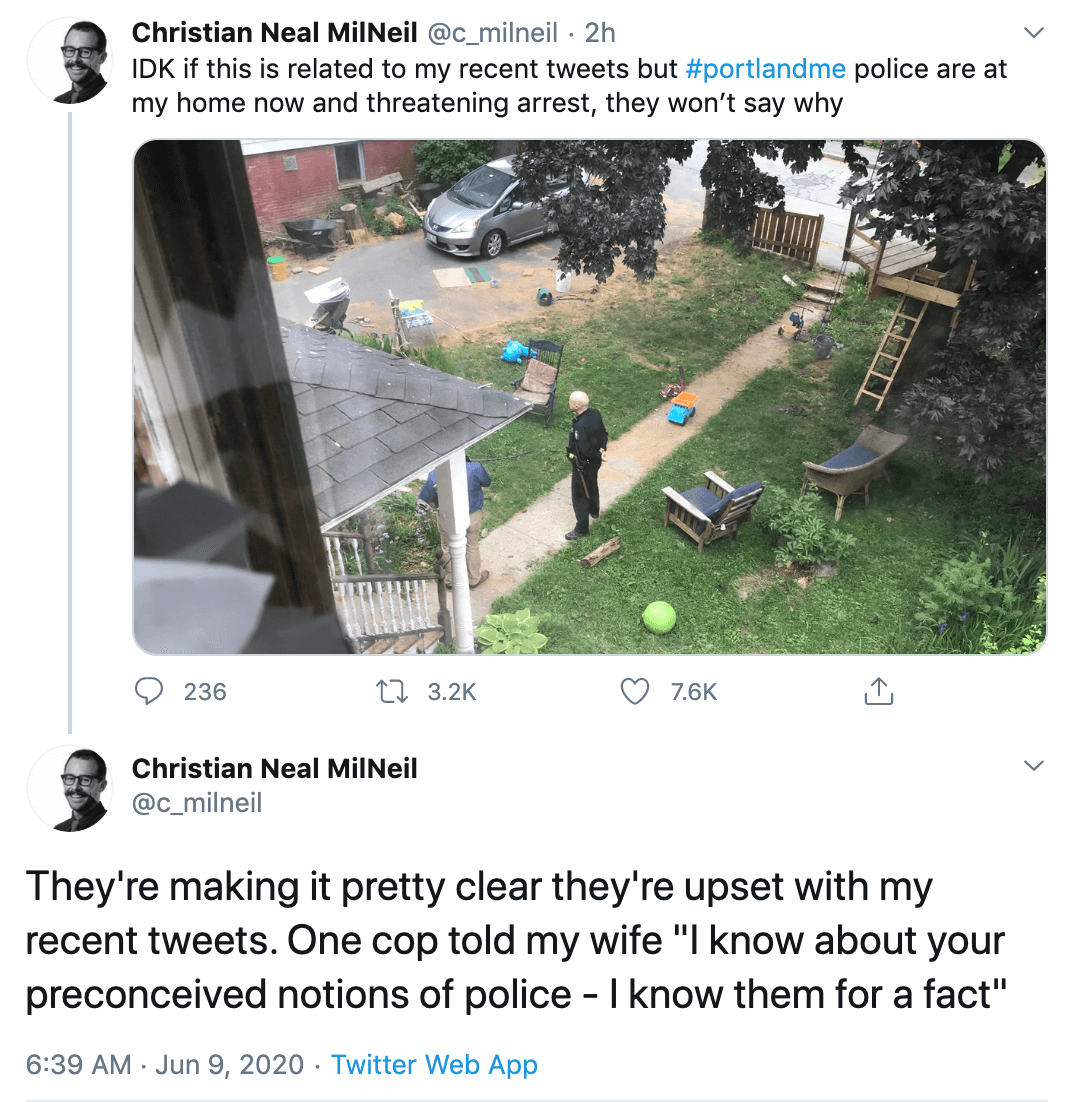 Like many on social media over the past few weeks, MilNeil has been posting about the killing of George Floyd and the subsequent protests against police brutality.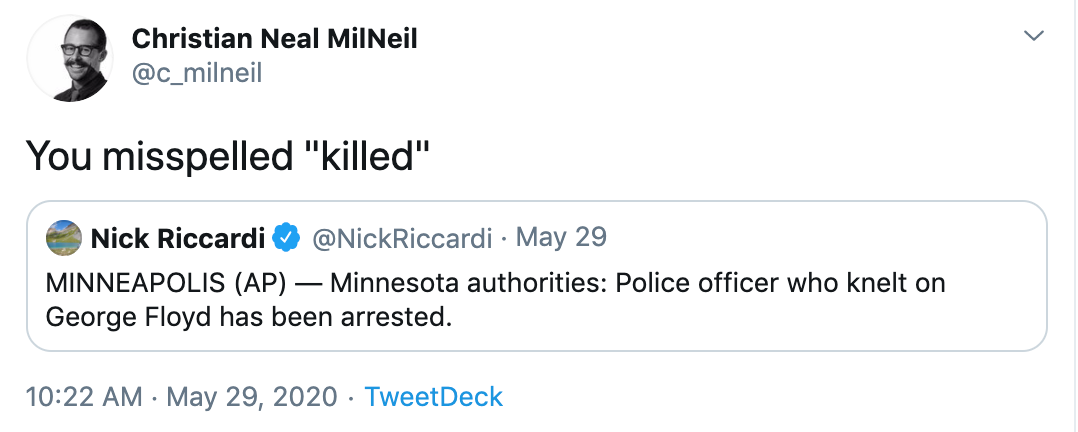 He has also tweeted about defunding the police and offered a "reminder" of a deadly police shooting by a Portland officer.
According to the Bangor Daily News, MilNeil's wife, Jes, spoke with the officers, who said they were there to arrest her husband for criminal mischief. She claimed they did not have a warrant.
Both the City of Portland and the Portland Police Department have since responded on Twitter, elaborating that the officers were there to present MilNeil with a court summons regarding "criminal mischief for damaged city property via graffiti."
"Case is being submitted to DA's office, hopeful he'll contact us to accept service prior to DA review," the Police Department added.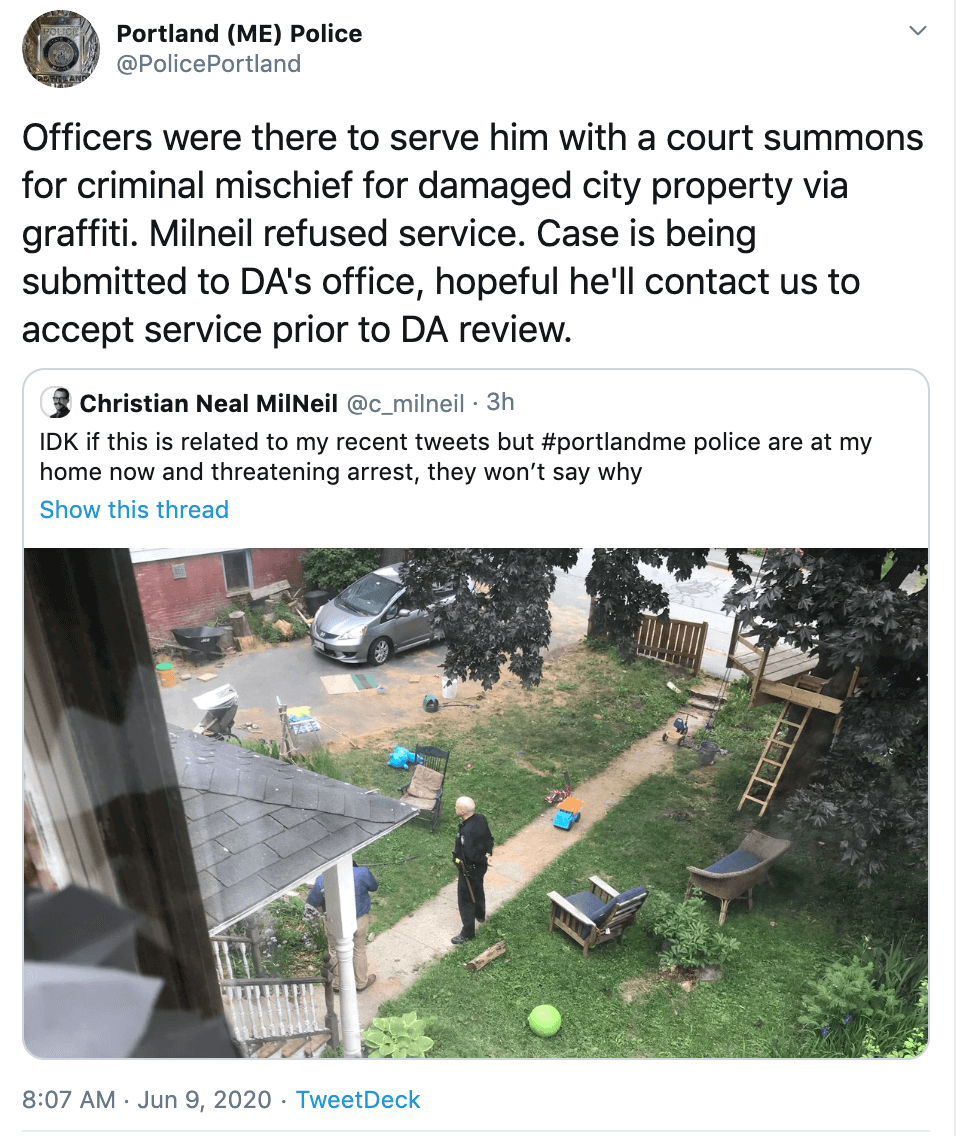 MilNeil has denied the charges, telling the Bangor Daily News he believes "the police can't press charges about observations he has made on social media," so they are pursuing this charge instead. He has also seemingly retained an attorney through Twitter, as user @TinaHeat23 identified herself as his representative in response to the Police Department tweets.
A few hours after his original tweets, MilNeil offered a brief update, saying he's "OK" and that the police were gone.
"Thanks for everyone's support. I'm a white guy, so please, let's remember that most incidents of police harassment don't get this kind of attention."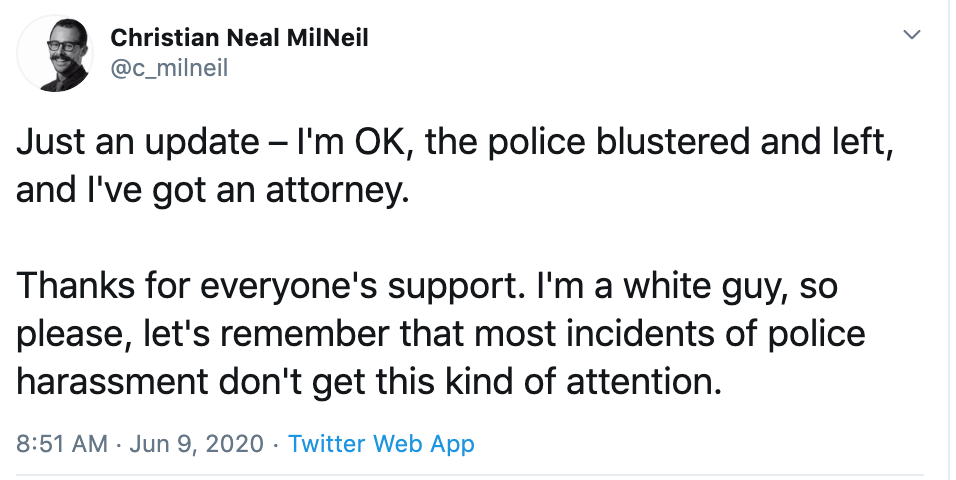 Then, he resumed tweeting about the police.
READ MORE: