Although there are a lot of useless and random apps out there—I'm looking at you, Cat Piano—every once in a while you come across one that fulfills all of your life's passions and personal goals. As someone who loves sex, technology, and Jewish things, for me this app is JCrush, a location-based dating app that's like Tinder, but for—wait for it—the Jews.
Launched by 28-year-old Sonya Kreizman, JCrush was released about a month ago, and has since been downloaded more than 5,000 times by users in the United States, Australia, the U.K., and—surprise, surprise—Israel.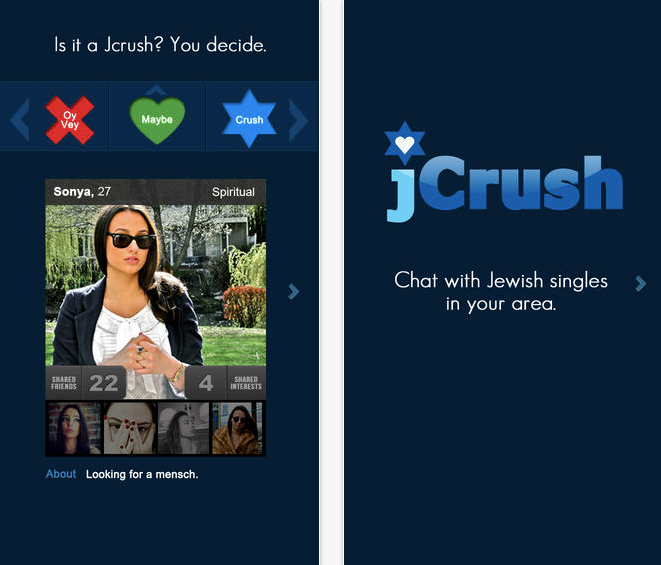 Like Tinder, JCrush (the name, I guess, is supposed to conjure up associations with Jdate, but with crushes? Whatever, we'll let that one slide) allows you to swipe through photos of singles of Semitic descent in your area. Unlike Tinder, however, you don't rate them simply by swiping left or right. Instead, you select "Oy vey" (which means no), "Crush" (which means yes), or "Maybe" (which means "Maybe," but I would've gone with a GIF of Larry David looking indecisive instead).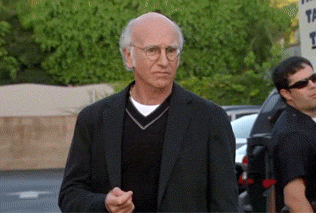 JCrush also asks you to identify whether you're a secular, religious, reform, or conservative Jew before you log on. But don't worry if the most Jewish thing about you is your knowledge of all the lyrics from Fiddler on the Roof—there's a non-Jewish option for you goyische as well.
While there are dating apps specifically tailored to pretty much every subculture and community—Tiny House Dating, anyone?—Kreizman says that with the exception of JDate, which skews toward a slightly older audience, there have been few dating apps for young Jewish singles.  
"The global Jewish community lacked a modern tool that specifically catered to its demographic with a way to connect," she said. "I believe that having an app at your fingertips will revolutionise the way Jewish singles meet." So say gay cacken afen yam to Tinder, Jewish millennials, and shalom aleichem to JCrush! If you're lucky, you might get matched up with this handsome Jewish bastard: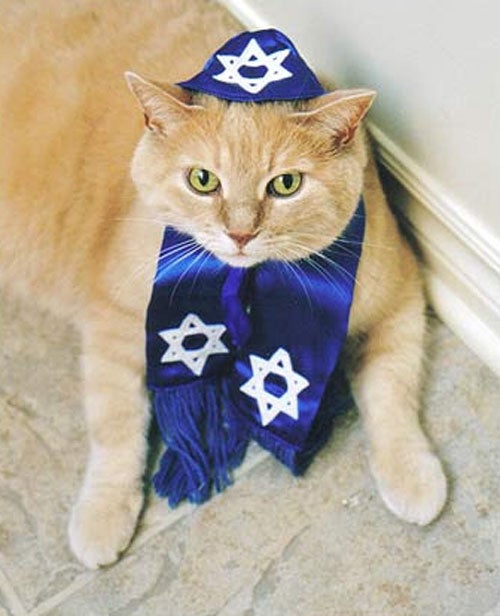 Via Jta.org

H/T Jewish Chronicle | Photo by Jordan Wooley/Flickr (CC BY – SA 2.0)