Like every one of the 2,543 anodyne, downright identical white men running for president, Washington Gov. Jay Inslee has tried to stand out from the pack.
He's centered his entire campaign around climate change, he's boldly called Trump a "white nationalist," and today, he broke out the biggest gun in his arsenal.
Glasses.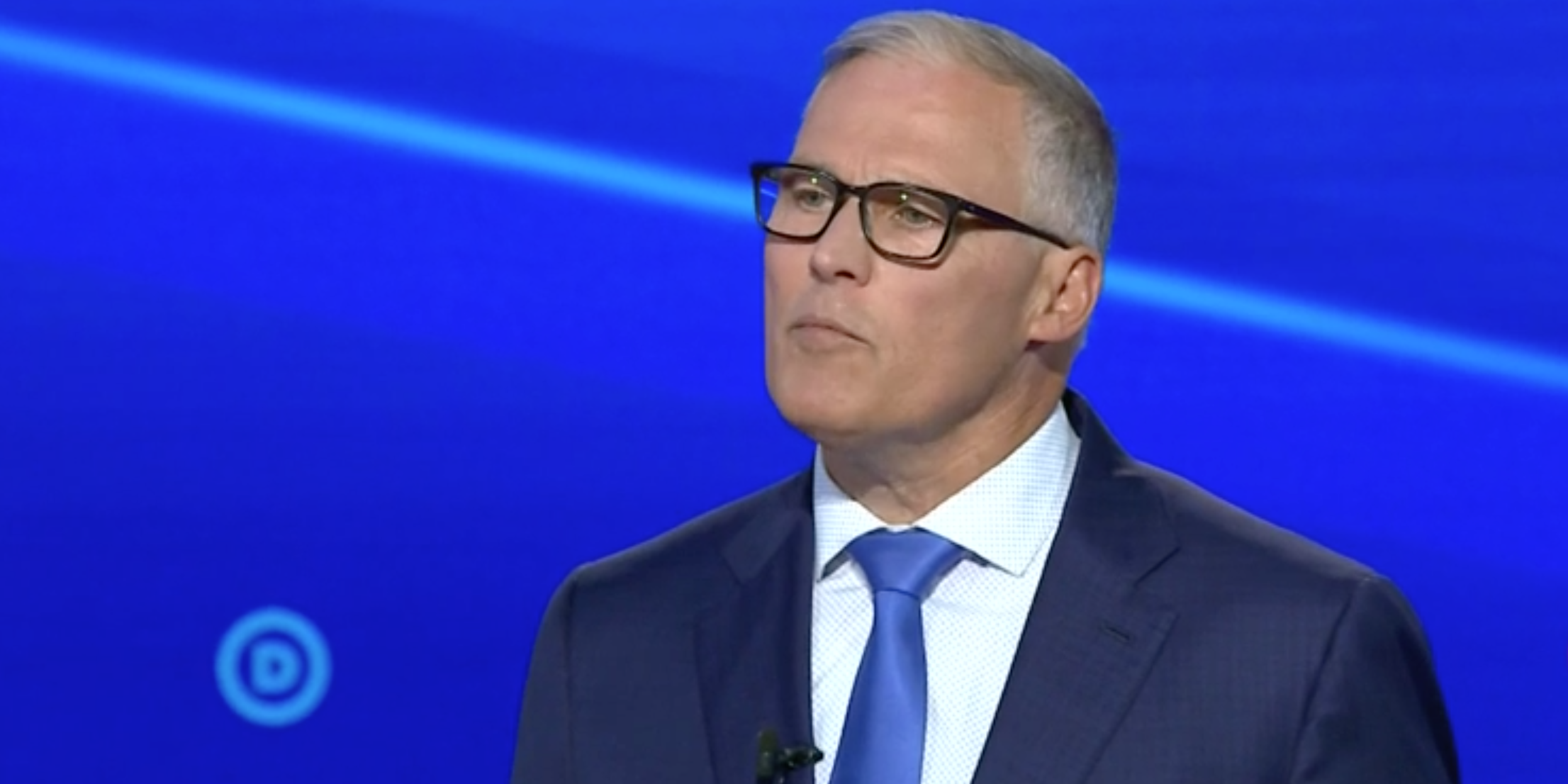 Now, you may consider yourself a smart, savvy, well-read, knowledgeable consumer of political news. Heck, you're reading an article about the debate right now.
So I ask you, without peeking, without Googling. Did Jay Inslee wear glasses last debate?
Scroll down for the answer.
.
.
.
.
.
.
.
.
.
.
.
.
.
My friend… he did not!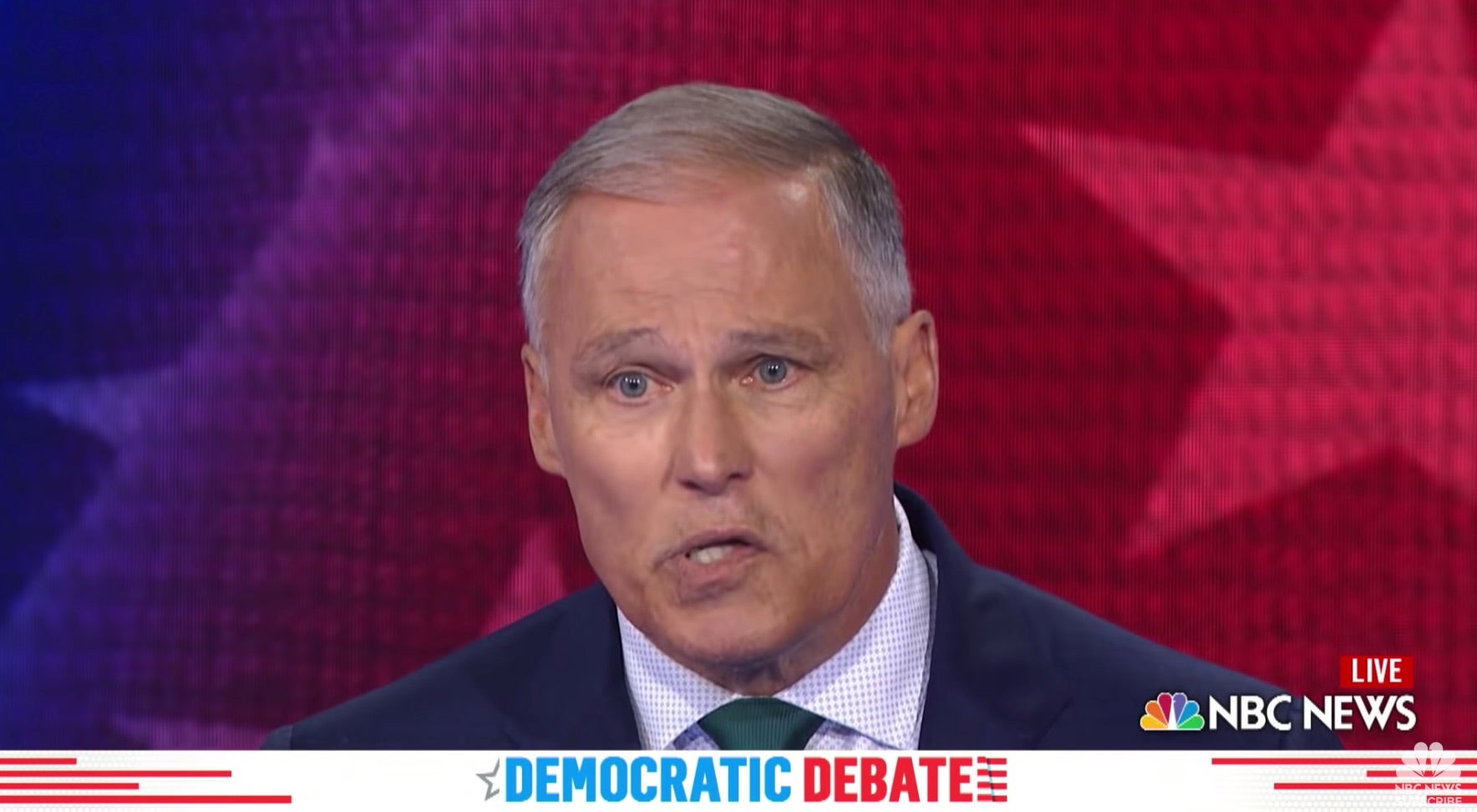 Does he look smarter to you? He looks smarter to me.
READ MORE: 
Got five minutes? We'd love to hear from you. Help shape our journalism and be entered to win an Amazon gift card by filling out our 2019 reader survey.