Blundering pro-Trump hucksters Jacob Wohl and Jack Burkman have found themselves at the center of a newly filed civil lawsuit on behalf of the National Coalition on Black Civic Participation, which alleges the duo's robocall scheme violated the Voting Rights Act and the Ku Klux Klan Act of 1871.
Leading the legal pursuit against the two are the Lawyers' Committee for Civil Rights Under Law and Orrick, Herrington & Sutcliffe LLP, who filed the civil suit in the U.S. District Court for the Southern District of New York on Oct. 16.
The two firms submitted the suit on behalf of the National Coalition on Black Civic Participation and residents of New York, Ohio, and Pennsylvania, who all received the robocalls, which targeted predominately Black communities.
Currently, both Wohl and Burkman are facing felony charges in Detroit, Michigan connected to robocalls they sent out to nearly 85,000 voters and they are currently out each on a $100,000 bond. (Notably, the state of Michigan believes Wohl might have broken the conditions of his release, announced in a recent conference hearing.)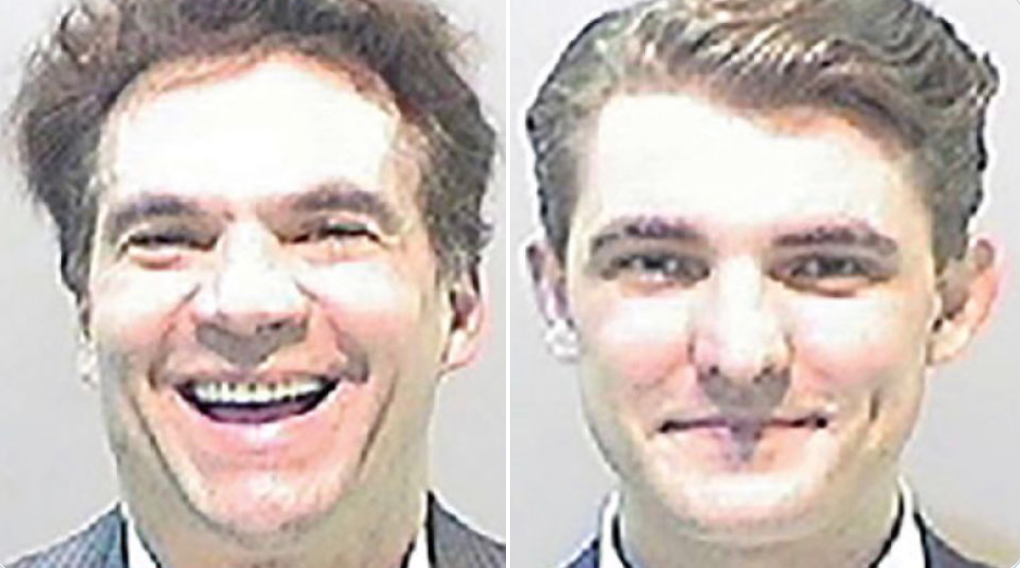 "Voting is a sacred civic duty and it is despicable for anyone to use lies or threats to scare someone away from the polls," an attorney with the Lawyers' Committee for Civil Rights Under Law, David Brody, said in a press release.
The lawsuit also says that Burkman and Wohl's actions in placing the robocalls were racially motivated. The civil suit seeks both legal fees for the law firms filing the case against the duo and "immediate relief from the court" to halt Wohl and Burkman from continuing to intimidate voters.
As per the conditions of their release in Michigan, the two were ordered to not participate in any mass communication, including robocalls. 
In the lawsuit, there is a photo from one of the plaintiffs which allegedly links the robocalls directly back to Burkman's office number.
"The phone number listed as the sender for the robocalls is associated with this lobbyist firm," court documents stated.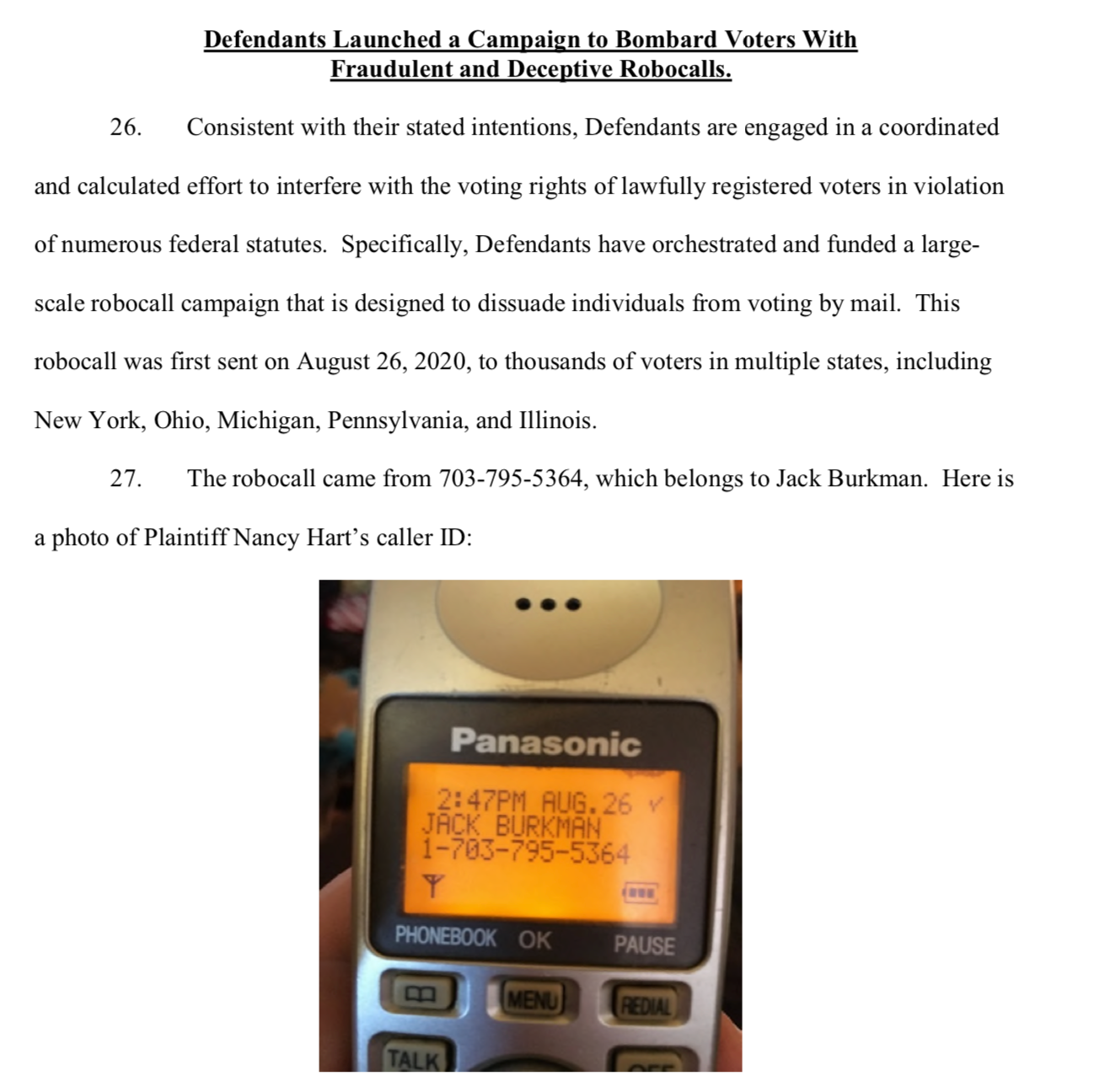 Wohl didn't respond to multiple requests for comment from the Daily Dot regarding the new civil lawsuit. Burkman initially picked up, only to immediately hang up on the Daily Dot.
Jack Burkman's Detroit-based attorney Scott Grabel, who represents him in his felony charges, told the Daily Dot that he is uncertain if he would represent Burkman in other states.
Grabel further argued in a phone call with the Daily Dot that he believes the robocalls made by Wohl and Burkman are protected speech under the First Amendment.
"I believe my client will be vindicated of these charges in their totality," Grabel told the Daily Dot, regarding Burkman's charges in Michigan.
As the duo continues to deal with their felony charges of intimidating voters in Michigan, the state of Ohio has also begun looking into pressing charges against Wohl and Burkman.