Pro-Trump huckster Jacob Wohl was banned from both Facebook and Instagram Monday night.
The right-wing troll told the Daily Dot in a Tuesday morning phone interview that he is unaware of why the decision was made, but said that when he opened his Facebook and Instagram accounts on Monday night, everything had been "nuked."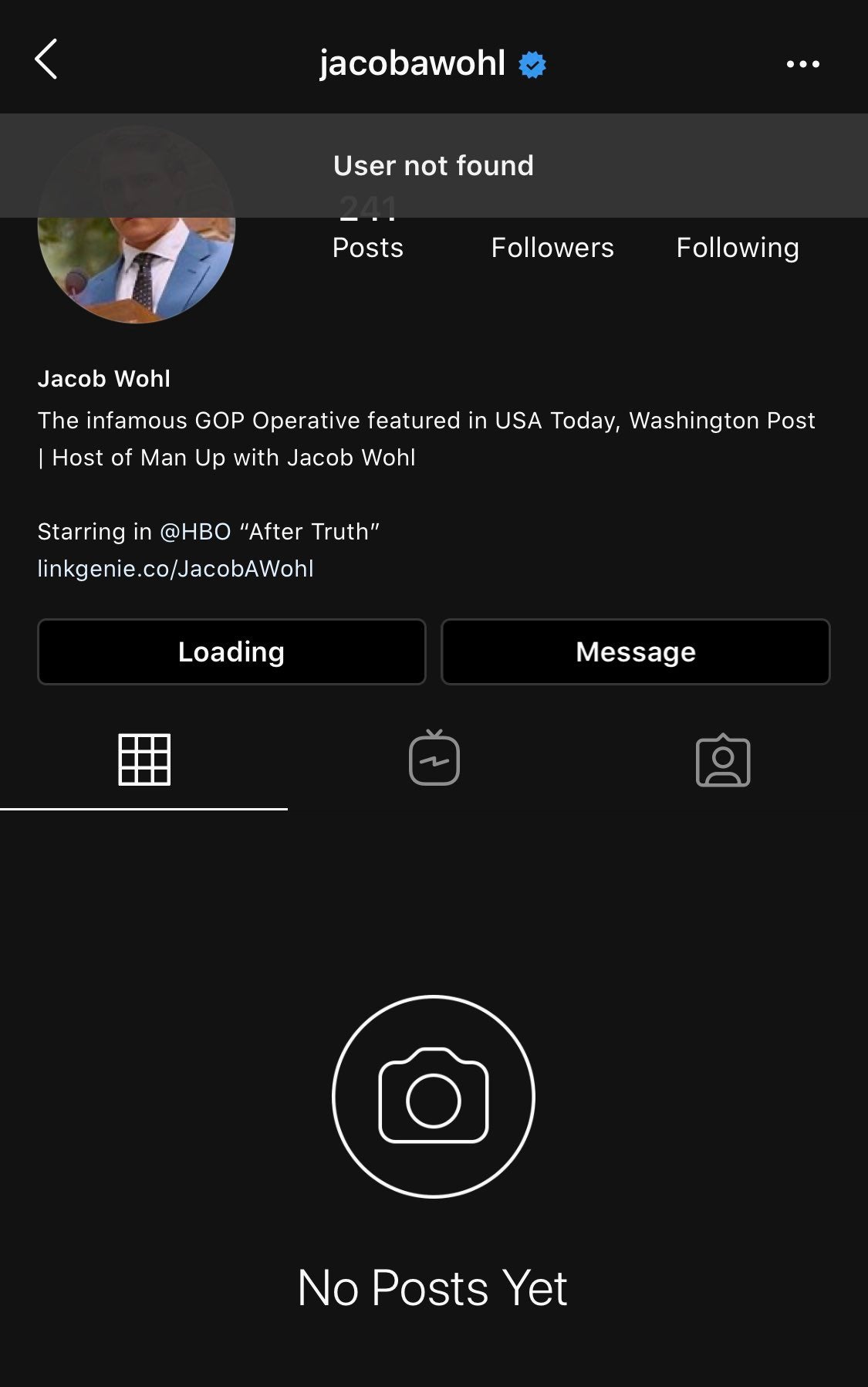 Following publication, the Daily Dot learned that Wohl violated Instagram and Facebook's community guidelines by partaking in "inauthentic behavior" on the platforms. Wohl was specifically banned from both platforms for creating fake accounts which pushed disinformation ahead of the November 2020 election.
In response to his apparent ban, Wohl said on Telegram Monday night that he "received no notice from them as to why and I've never received any warning from them about any of my posts."
As of May 2020, he had accumulated over 66,000 followers on Instagram.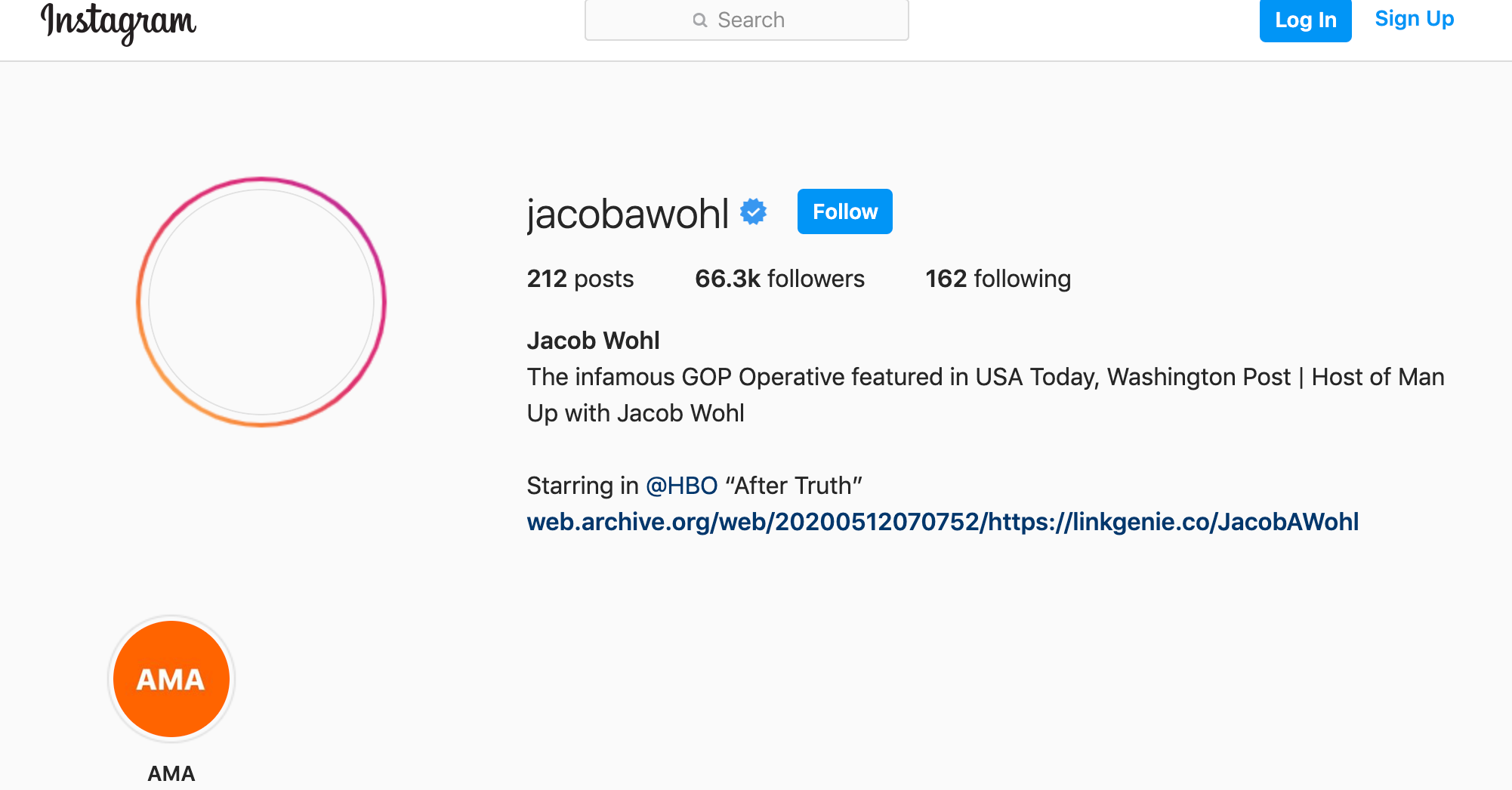 Wohl denied ever buying Instagram followers in a phone interview with the Daily Dot, which has been alleged, and instead insisted he enlisted the help of large conservative Instagram users to promote his account.
"You know what I did do, and I have been doing it for a while, I've been paying big conservative pages to promote my page, and it's been very effective," Wohl claimed to the Daily Dot.
A spokesperson for Instagram, which is owned by Facebook, didn't immediately return a request for comment on the ruling. This story will be updated if we hear back.
Wohl, who was previously banned from Twitter back in February 2019, now says he will be on right-wing alternative platforms such as Gab and Parler.
Wohl, though, doled out harsh criticism of Parler on Tuesday morning, stating that the site has many technical flaws.
"Their technical wherewithal is atrocious, Parler hardly works, it's a website and application that would fit right in, in about 2006. It's really bad," Wohl stated.
Most recently, the blundering GOP operative, alongside his accomplice Jack Burkman, has been accused of planting robocalls to discourage people from mail-in voting in November.
Wohl also still has his OnlyFans.
This post has been updated.