In 1968, when the crew of Apollo 8 became the first human beings to orbit the moon, they captured a now iconic image of a partially illuminated earth rising over the dusty, grey horizon of the moon. The so-called "Earthrise" photo was an awe-inspiring image that gave mankind a humbling sense of its place in the universe.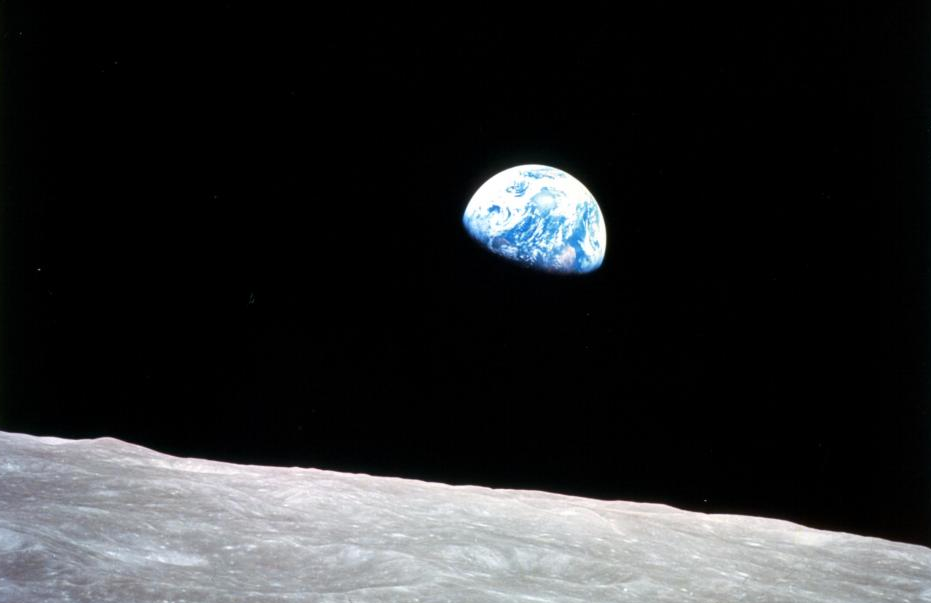 Pre-Instagram image provided by NASA
But imagine how much cooler it would have looked in Lo-fi, Valencia, or Toaster!
Yes, Instagram, the photo sharing network known for its artsy filters, has made its way to outer space. On Monday, astronauts aboard the International Space Station posted the first Instagram from space. And though it's no "Earthrise," it does mark another small step for social media in the universe.
The image, posted to the official ISS Instagram account is—befitting of our times—a selfie. The photo shows American astronaut Steven R. Swanson in the station's scenic seven-window observatory module. Swanson, who has flown one previous mission to the station, captioned the photo with, "Back on ISS, life is good." Obviously, no filter was needed.
Swanson launched with two Russian cosmonauts, Aleksandr Skvortsov, and Oleg Artemyev, on March 25 aboard a Soyuz spacecraft, becoming the 39th crew to journey to the station. Expedition 39 started the Instagram account back in January as a way of documenting the last few months of their training and preparation.
In recent years, NASA and the ISS program have garnered a lot of public attention from savvy social media use. In 2009, astronaut Mike Massimino became the first person to Tweet from space. Massimino has since attracted more than 1.28 million Twitter followers. And if the backdrop of the first space Instagram looks familiar, that's because it was one of backdrops used Chris Hadfield's "Space Oddity" music video last year. The video, shot aboard the ISS, became a viral sensation garnering more than 21 million views on YouTube.
Image via ISS/Instagram