Members of the group known as the ZCompany Hacking Crew (ZHC) have hacked into Israeli Vice Prime Minister Silvan Shalom's social media accounts.
The ZHC hacked Shalom's Facebook, Twitter, YouTube channel, and his blog, and claims to have access to his Gmail account and his personal phone number.
The group threatened to leak even more information, leading The Next Web's Emil Protalinski to believe that Shalom used a single password for all of his accounts.
"ZHC will be publishing Zine including details of #SilvanShalom contacts, screenshots. docs tomorrow. Watchout #OpIsrael #Gaza #FreePalestine," ZHC tweeted on Tuesday.
The group aims to raise awareness and put an end to injustice, extremism, racism, and other "such evils."
"We Hack/Deface for a reason, our reason for defacing is to raise awareness of the issues of the world with a main focus on Kashmir & Palestine," the official Facebook group stated.
The hackers posted their progress on Twitter as proof that they had access to Shalom's accounts. The Vice Prime Minister's profiles featured "Free Palestine" photos and anti-Israel messages.
Posting 24 tweets in the span of a couple hours, the caps-lock-loving hackers also condemned Israeli Prime Minister Benjamin Netanyahu, calling him a "Zionist murdering power crazed psychopath," and the media.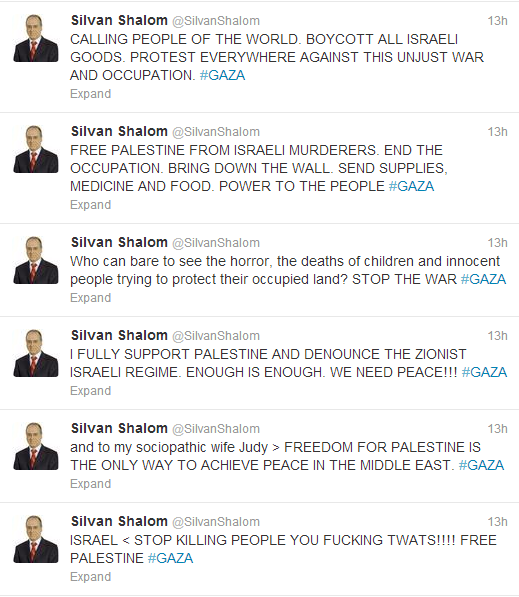 Shalom had a small following on YouTube, but all of his videos vanished from his channel and were replaced by three videos uploaded by the ZHC, which called to end the war in Gaza and to free Palestine.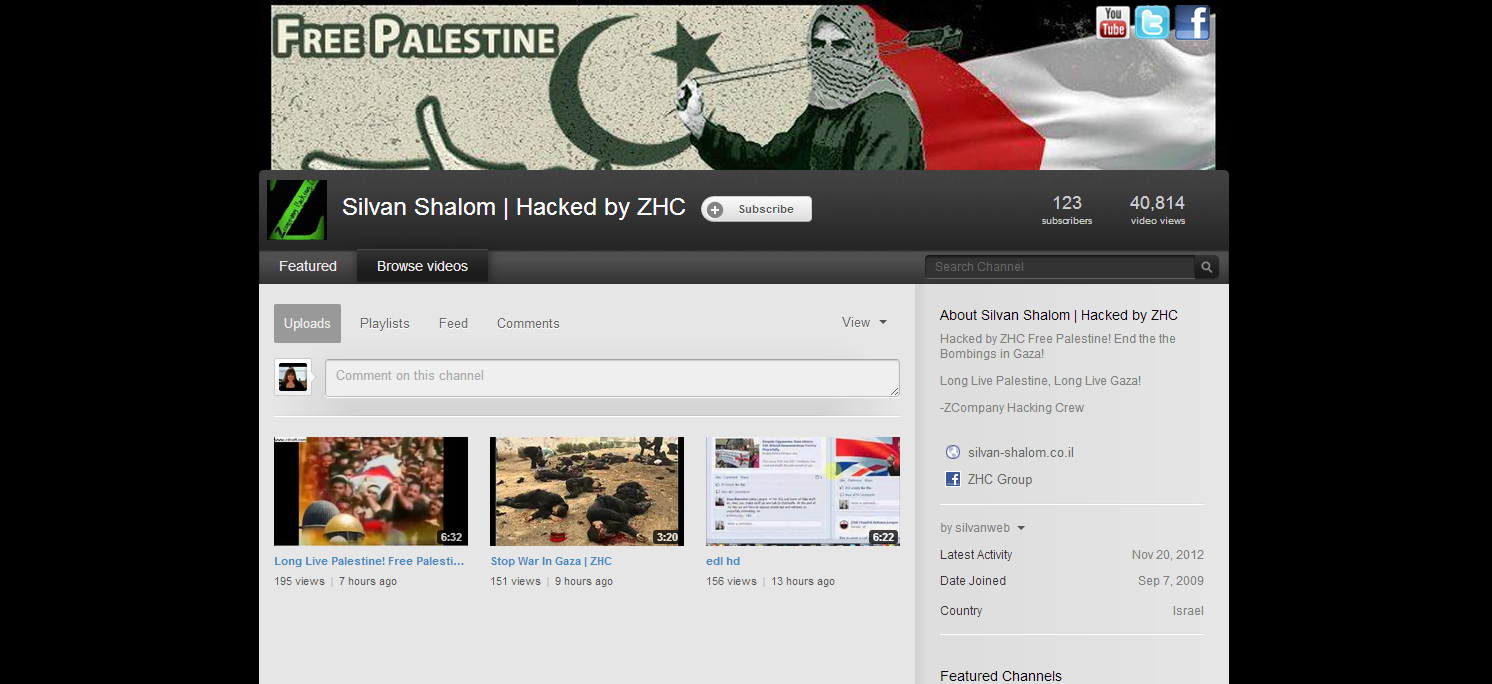 His blog also received a full makeover from the group with a scrolling message that says "Free Free Palestine, Long Live Gaza!—Israel Your Pathetic War Crimes, And Policies Must Stop!" The ZHC put a single post on the site, along with a video.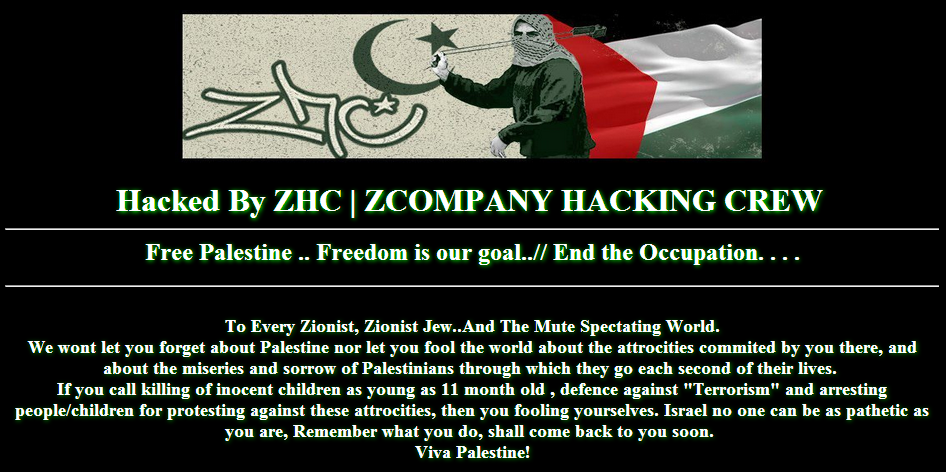 Shalom's personal Facebook account and the tweets posted by the ZHC have since been deleted, but as of press time, the hackers' work remains on YouTube and Blogger.
Anonymous, which took down hundreds of Israeli websites a few days ago, claimed that the hack was part of the #OpIsrael initiative, but the ZHC quickly distanced itself from the hacker group.
"ZHC are not Anonymous. We work with Anon on some projects but we are a completely separate team #Clarification #OpIsrael," it tweeted.
Photo via Silvan Shalom/Facebook