At a special event Wednesday in Cupertino, California, Apple introduced the newest entrants to its smartphone lineup: the iPhone XS, XS Max, and iPhone XR.
The phones largely ditch the looks and heritage of the iPhone 8, instead building on last year's iPhone X in terms of looks and features. Apple, unsurprisingly, calls them the most advanced iPhones it has ever created. Here's a look at the new phones, their main features, and when you'll be able to get your hands on them.
iPhone XS and XS Max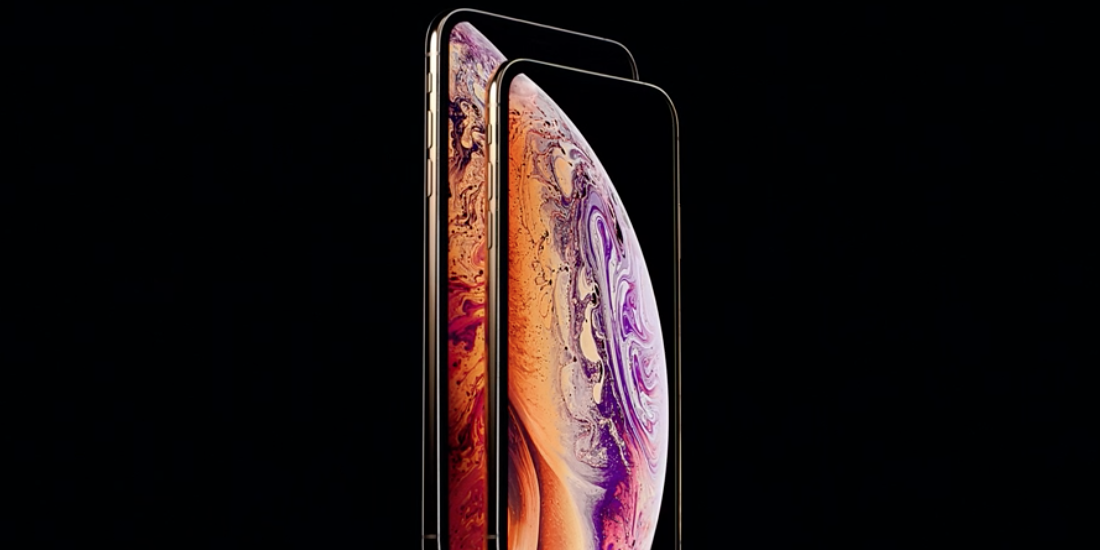 iPhone XS, XS Max: Looks
Both the iPhone XS and XS Max are styled similarly to the iPhone X with an edge-to-edge display and glass back. They come in a flashy gold color in addition to space gray and silver. The devices are made of surgical grade steel (in case you decide to remove an organ or something?) and the "most durable glass ever in a smartphone," likely Gorilla Glass 6.
The iPhone XS features a 5.8-inch OLED display with 2,436 x 1,125 resolution and 458 pixels per inch. Apple is calling this "Super Retina." The XS Max also has a 458 pixels per inch Super Retina display measuring 6.5-inches, with a resolution of 2,688 x 1,242.
While you can't see it per se, Apple upgraded the phones' durability over their predecessors with an IP68 water resistance rating. This means the phones can withstand up to 30 minutes underwater at a depth up to 2 meters without sustaining permanent damage.
iPhone XS, XS Max: Camera
The camera hardware on the new phones is essentially the same as on the iPhone X: a 12-megapixel-wide angle and 12-megapixel telephoto lens on back with a 7-megapixel True Depth camera on front. Apple did improve the True Tone flash on the rear, and the front-facing camera can shoot images twice as quickly as before.
The real improvement, however, is how its Apple-designed image signal processor (ISP) works. The ISP now works with the phone's neural engine (more on that momentarily) for improved image quality as well as features like facial landmarking, which allows the software to detect a face or eyes on an image and then remove red eye; perform better segmentation masks, which is useful for creating the depth effects that make Portrait Mode so good; and better understand the scene that's being shot.
The camera app itself also has a nifty new Smart HDR feature. Not only does it combine multiple images into a single, better composite, the camera app also has a depth slider that lets you adjust the depth of field from f1.4 to f16 after the fact, increasing the blur or sharpness of things in the background of a shot.
iPhone XS, XS Max: Processor, Memory, and Battery
Inside the iPhone XS and XS Max, you've got the same guts: the A12 bionic chip. This chip has six-core "fusion architecture" made up of 2 performance cores (which are up to 15 percent faster than last year's A11 processor) and four efficiency cores that are up to 50 percent more efficient than on the A11. It also has a four-core graphics processing unit that is up to 50 percent faster than the GPU on the A11. On top of that, an eight-core neural engine acts as a dedicated machine learning support system for the phone. It can handle 5 trillion operations each second.
Battery life is slightly improved over last year's iPhone X. The iPhone XS can last 30 minutes longer than last year's phone, and the XS Max lasts 1.5 hours longer.
For those who travel or want to swap between different phone numbers on a single device, the phones support a dual SIM.
iPhone XS, XS Max: Pricing and Availability
The iPhone XS comes in 64 GB, 256 GB, and 512 GB variants and starts at $999. The iPhone XS Max also comes in those three storage capacities and starts at $1,099. Both phones are available for pre-order this Friday, Sept. 14, and begin shipping Sept. 21. 
iPhone XR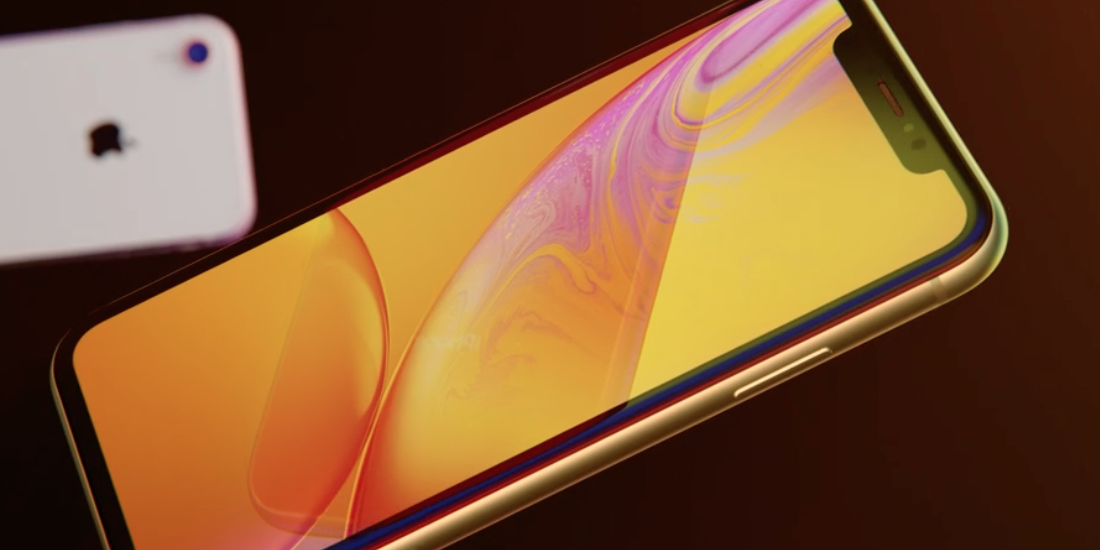 iPhone XR: Looks
The iPhone XR looks a a bit like a cross between an iPhone 8 Plus and an iPhone X. Unlike the iPhone X, XS, and XS Plus, it has aerospace-grade aluminum side plating rather than stainless steel, but it still has a glass back. Its front has a similar edge-to-edge display, but LCD instead of OLED. Apple calls this 6.1-inch display "Liquid Retina," and it's 1792 x 828 resolution with 326 pixels per inch.
Unlike the flagship models, it comes in a handful of new colors including white, black, blue, coral, yellow, and (PRODUCT)RED. Overall, its size is halfway between an iPhone 8 and an 8 Plus.
iPhone XR: Camera
The XR has the same 7-megapixel front-facing camera as Apple's flagship phones, but on the back, it only has a single 12-megapixel, wide-angle camera. Thanks to its neural engine and ISP that's identical to the iPhone XS, the performance is still excellentl. It also still has the Smart HDR feature for improved shadow and highlight details in images, plus the new depth control feature in the camera app.
iPhone XR: Processor, Memory, and Battery
The iPhone XR has essentially the same internals as the iPhone XS and XS Max—an A12 Bionic chipset with a six-core central processing unit, 4-core GPU, and 8-core neural engine.
The XR lasts 1.5 hours longer than the iPhone X in terms of battery life and supports a dual SIM.
iPhone XR: Pricing and Availability
The iPhone XR starts at $749. You can preorder it beginning Oct. 19, and shipping begins Oct. 26.